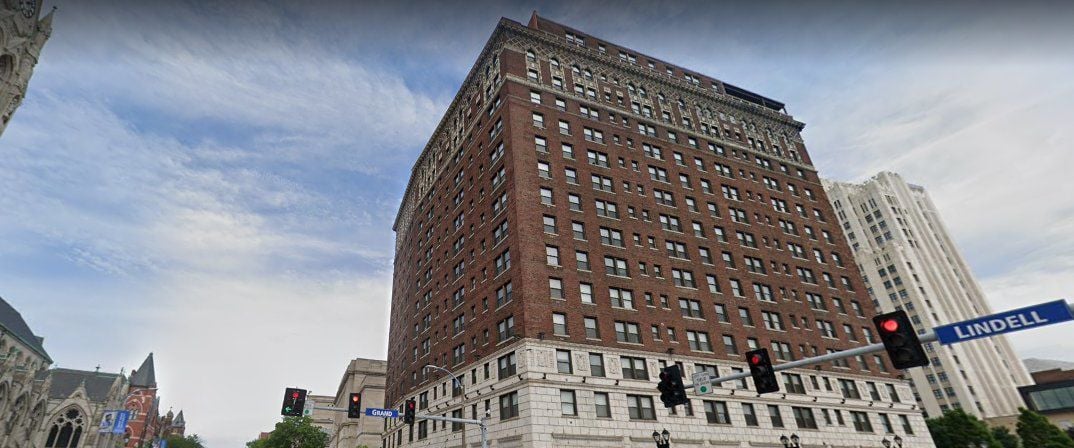 ST. LOUIS — A planned $80-million-plus Grand Center apartment complex held up by a mayoral veto of city tax incentives is back on track after developers agreed to also build some workforce housing in north St. Louis.
The revised deal, worked out between Mayor Tishaura O. Jones' administration and Neighborhood Properties LLC, also calls for the firm to improve two small Grand Center parks and to move its warehouse into the city from St. Louis County.
Also added is a clawback provision trimming the property tax break if the property is sold within five years after completion for an amount greater than 20% more than the construction cost.
The reworked agreement is part of Jones' efforts to de-emphasize tax breaks in the city's central corridor and to steer more development to less well-off areas of St. Louis.
"We outlined our priorities early on," mayoral spokesman Nick Dunne said Thursday. "We're just continuing to apply those standards to our negotiated deals to bring more jobs to St. Louisans and to support the needs that have been overlooked for decades."
The legislation vetoed by Jones, which was passed by aldermen the day before she took office April 20, would have given the apartment complex, at Grand and Lindell boulevards, a 10-year, 95% property tax abatement. Now the site is tax-exempt.
Developers plan to renovate the existing multi-story Jesuit Hall on the site into market-rate apartments and also build an adjacent apartment tower. The new complex would be called the Melbourne.
Under the reworked agreement, developers would get a slightly less 90% abatement of property taxes for 10 years on the renovated building. As for the new building, there would be 75% abatement for five years and 50% abatement for the second five years.
St. Louis NAACP president Adolphus Pruitt, who is partnering with Neighborhood Properties on the project in his personal capacity, disclosed the terms of the revised agreement in an interview. Jones' office then confirmed the details.
Pruitt said "we are in full support of the administration's objectives … and we saw it as an opportunity to demonstrate how creative we can be as developers" to both meet them and enhance the project.
Jonathan Ferry, financial analyst for St. Louis Development Corp. — the city's development arm — said the estimated value of the property tax abatement in the reworked deal is $4.8 million. That's $1.1 million less than the $5.9 million value of the property tax break in the vetoed version.
The agreement also calls for an exemption for sales tax on construction materials used in the project, which Ferry said has an estimated value of $2.6 million.
That wasn't in the bill vetoed by Jones but Pruitt said SLDC officials earlier this year under then-Mayor Lyda Krewson had committed to adding that to the package and that city attorneys were working on it then.
The developers are buying Jesuit Hall from Jesuit Community Corp., an affiliate of the Catholic order, and priests and retired priests now living there will move to a new Jesuit residence planned by St. Louis University on Laclede Avenue just west of Spring Avenue.
The new agreement, which requires aldermanic approval, calls for the developers to build at least 19 workforce housing units in any of three specified north St. Louis areas. Pruitt said that would cost $2.8 million to $3.8 million and the firm might construct more than the minimum.
The parks slated for improvements are Father Maurice Nutt Park, a triangle of green space between Lindell and Vandeventer and McPherson avenues; and Ellen Clark Sculpture Park near Jesuit Hall. Details have yet to be worked out, Pruitt said.
For the warehouse, Pruitt said, developers have committed to buying and renovating a building owned by the city Land Reutilization Authority near St. Alphonsus "Rock" Catholic Church, also in the Grand Center area.
The developers also have promised that $10 million to $60 million in related construction jobs would go to workers paid union scale wages.