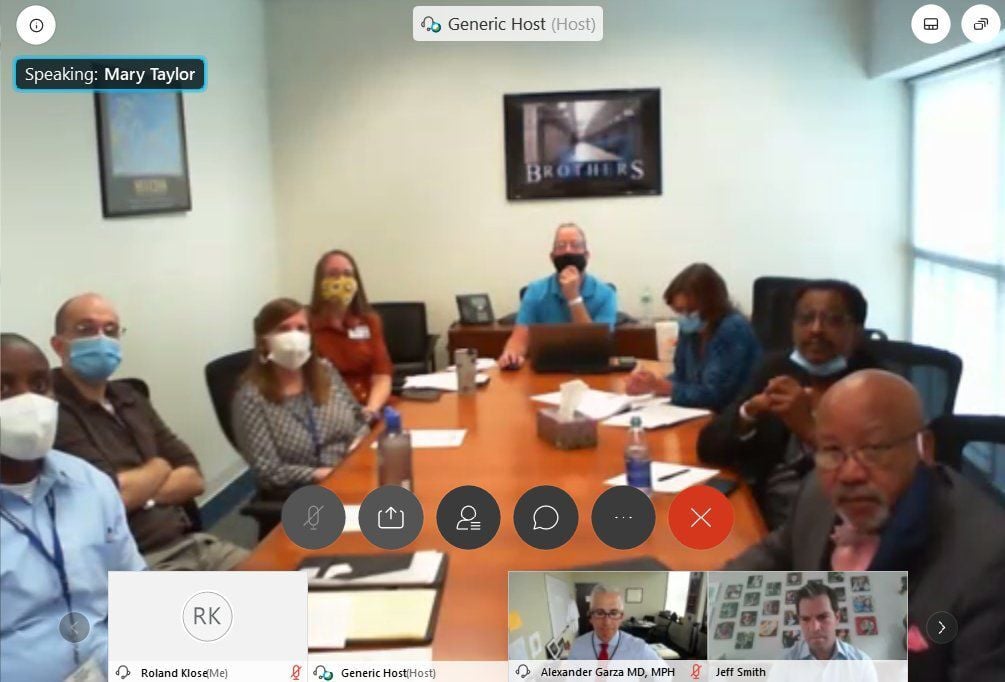 Board members said the scope of the investigation had to be much bigger than Banasco, whose tenure lasted just nine months. While dozens of jail employees signed a letter accusing Banasco of bullying and intimidation, county officials have also received anonymous tips detailing patterns of misconduct in the jail dating back decades.
The jail is also awaiting the result of a review by St. Louis County Prosecuting Attorney Wesley Bell into claims that a jail captain used a Taser to subdue inmates in restraints in May and June and, as reported in the Post-Dispatch on Friday, an allegation that a lieutenant punched an inmate in the face. The Taser cases are also being reviewed by internal affairs officers at the St. Charles County Jail at the request of County Executive Sam Page.
"This can't just be about the immediate past director, because some of the information is really implicating the entire leadership structure," Dr. Alex Garza, a member of the Justice Services Advisory Board, said Friday. The independent probe "can't be narrowly focused on the actions of one individual who is no longer with the jail services."
Another board member, Mary Zabawa Taylor, said that "when I read ... emails that we've gotten or read letters, and then this morning, read things in the Post-Dispatch that I have never heard of, it is just heartbreaking."
Page said earlier this week he agreed with an outside investigation; there were no details yet on when or how it would happen.
Advisory board members also said Friday they want Page to give them a role in selecting a new director. Noting that Banasco had been accused of using promotions and discipline to build loyalty and crush dissent, the board also voted to recommend freezing positions and salaries of jail staff until a new leader is in place.
The board also voted to recommend that any investigation also look into Banasco's personnel moves.
Some board members were unhappy when Banasco's deputy, Darby Howard, introduced himself during Friday's meeting as the interim director. The board's chairman, the Rev. Phillip Duvall, said board members had been planning to suggest bringing in an outsider to stabilize the situation at the jail, which has been rocked by inmate deaths, allegations of brutality toward inmates and misconduct by officers.
Howard could not be reached for comment after the meeting. The 31-year department veteran was not among the 55 jail employees who signed a letter read aloud at Tuesday's County Council meeting alleging that Banasco was a bully prone to fits of rage and that he used promotions and discipline to keep people under him in line.
The actions taken by the advisory board Friday were some of the most assertive taken since Page revived the long-dormant board a year ago and stocked it with influential figures including Duvall, a veteran activist, Garza, the chief medical officer for SSM Health who also leads the area pandemic task force, and Jeff Smith, a former state lawmaker who went to prison for lying to the FBI, apologized profusely, wrote a book about it and revived his public policy career.
Despite the board's star power, it has frequently had to fight the county's lawyers and jail leadership for access and information. Only Duvall was part of the selection committee within Page's office that hired Banasco.
This time, the board members said on Friday, they want more of a voice. And Page said later through a spokesman that he wants the board to be involved.