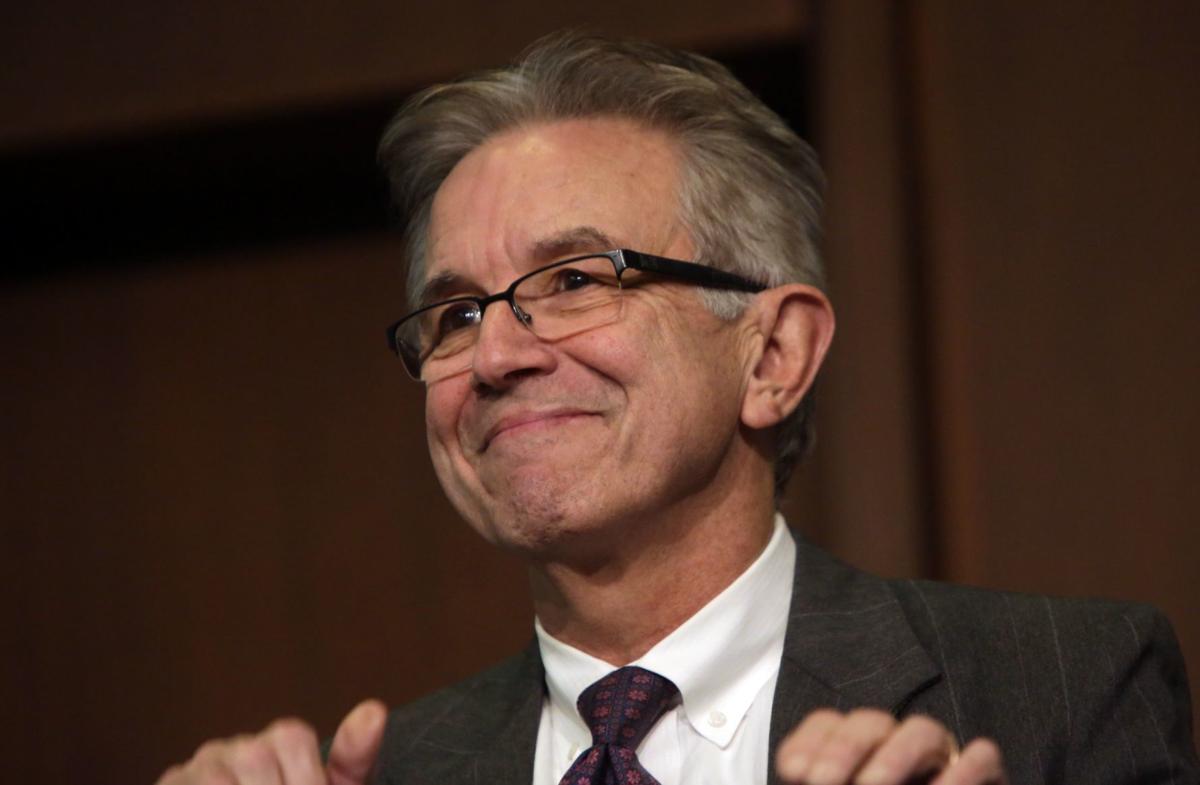 ST. LOUIS COUNTY • Earlier this year, St. Louis County Councilman Ernie Trakas was facing two efforts to remove him from office. Now, he's down to one — and that effort has been dormant for months.
Last month, the first-term Republican survived an effort initiated by St. Louis County Prosecuting Attorney Robert McCulloch to force him off the council. A judge ruled that the 6th District councilman did not violate the St. Louis County charter by working as a contract lawyer for outstate Missouri school districts.
Trakas still faces an effort that began in his district in mid-2017 to force a recall election. That move has stalled for months, but the threat of removal could remain as long as he serves. The petition is evergreen, and any signatures would be valid as long as they can be verified.
The campaign, named "Voices of District 6," began about six months into Trakas' term, after he fired his aide, Carmen Wilkerson, mayor of St. George until the city's disincorporation. Wilkerson accused Trakas of making insensitive comments about Muslims and she joined forces with businessman Rob McManus, who was unhappy that Trakas had opposed the relocation of his firm within the district. The 6th District comprises about 150,000 residents in the Oakville, Mehlville, Affton and Lemay areas.
The petition accuses Trakas of incompetence, obstructionism, wasting taxpayer money and blocking business and job growth. A political committee set up by Wilkerson and McManus and others to remove Trakas hired people to collect signatures outside businesses in the district. The effort would need 15,000 signatures to force a special election on the removal.
Organizers have not disclosed how many signatures they have collected. They put the effort on hold to give the court time to consider the question of whether Trakas had violated the county charter.
Now that the issue is settled, the recall petition has yet to resume.
Garrett Webb, a Democratic political campaign consultant who managed the recall, said Thursday that he has been working on other projects and has "not met with the committee that originally started the recall petition to decide what our next course of action is going to be." He said McManus was recovering from a motorcycle accident and Wilkerson was no longer involved.
Wilkerson, contacted on Thursday, said she dropped out because she recently took a job as an assistant to the St. Louis Economic Development Partnership. McManus did not return a message left at his company.
The committee is registered as a political committee with the Missouri Ethics Commission. In February, local government watchdog Tom Sullivan, of University City, filed a complaint with the commission, suggesting the campaign had concealed the sources of its roughly $25,000 in donations.
Trakas and his supporters have accused County Executive Steve Stenger of having orchestrated the petition drive, but there is no proof of that, and Stenger has denied it.
The ethics commission has not issued a decision in the case and officials are barred by state law from discussing it, said its director, Liz Ziegler. That means Sullivan's complaint could have been dismissed or may still be under investigation.
Webb said in an interview on Thursday that he had not heard from the ethics commission about Sullivan's complaint and assumed the case was closed. He said he funded the campaign himself as an investment in his own future.
"There is a market for companies who collect signatures and participate in the petition process, primarily on the Democratic side," he said. "Not a lot of companies do it."
Trakas said Thursday he hadn't been thinking about the recall petition.
"I don't think there was ever that much support for it," he said. "The majority of the people in my district appreciate the job I am doing."