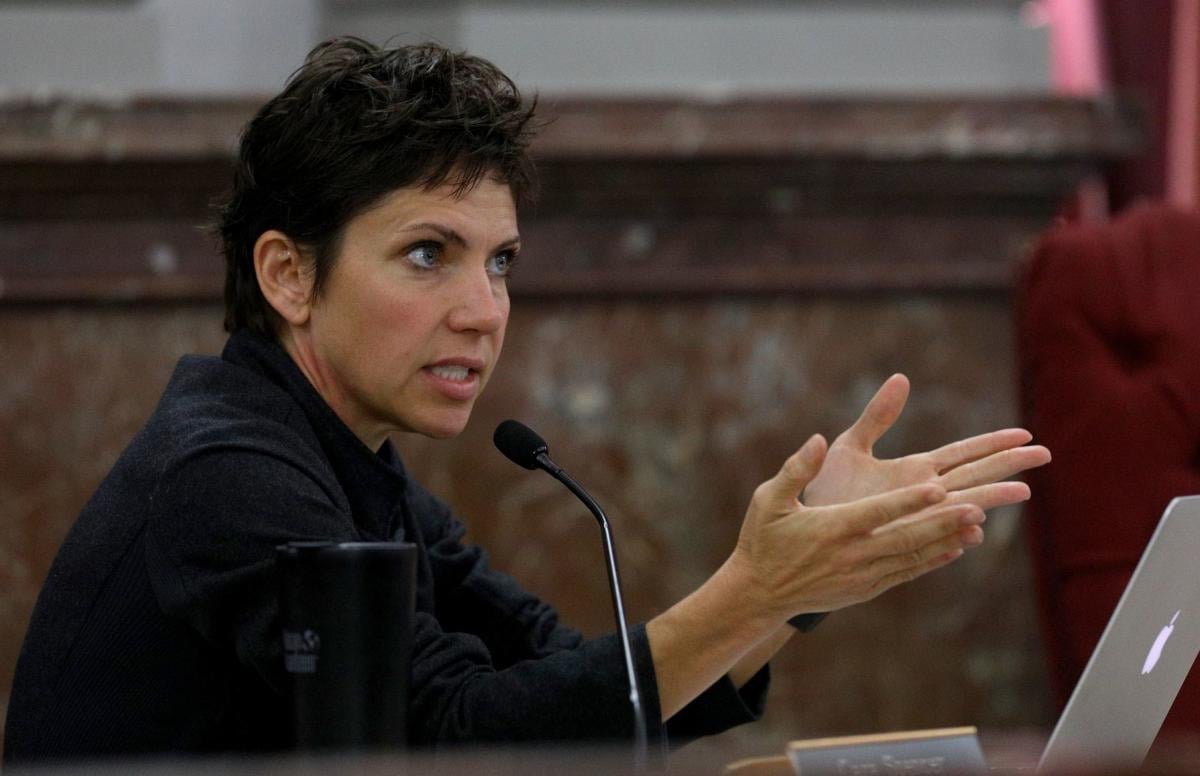 ST. LOUIS — Cara Spencer, a progressive who has served on the Board of Aldermen since 2015, said Monday she will run for mayor, hoping to dislodge incumbent Lyda Krewson in the March 2021 Democratic primary.
"For the last five years I've had a bird's-eye view of city government, and we are failing our citizens in basic fundamental ways," Spencer, 41, told the Post-Dispatch.
"I believe St. Louis is uniquely positioned to be the next fastest-growing city in the nation. It takes leadership and vision to get us there. I'm running for mayor to provide that vision and to fix this great city that we have that is currently broken."
In announcing her candidacy, Spencer pointed to opposition to the city's bid to privatize operations at St. Louis Lambert International Airport as a "path forward" for the city. The effort drew together different groups including community activists, some unions and business leaders, said Spencer, a staunch airport privatization critic who co-sponsored a bill to require a public vote on leasing major city assets.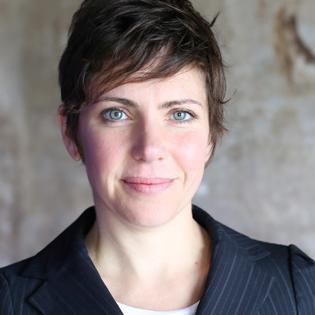 "It's inspiring to see different groups of people coming together and working together for the common good," Spencer said. "I see that as a new way of leading a path forward for the future of the city."
Spencer announced her candidacy in an interview Monday on St. Louis on the Air, a program on radio station KWMU (90.7 FM). The 20th Ward alderman was the first candidate to formally announce a campaign to run for mayor next year, although Krewson said in a recent interview with KSDK (Channel 5) that she "absolutely" would be a candidate in 2021. The winner of the Democratic primary March 2 will likely go on to win the general election April 6.
Krewson, the city's 46th mayor and the first woman elected to the office, coasted to victory in 2017 in the general election after narrowly winning a crowded Democratic primary. She defeated city Treasurer Tishaura Jones by 888 votes.
Jones said Monday that she is focused on winning reelection to the treasurer's office in August but that she has not ruled out a bid for mayor in 2021.
"I came too close not to seriously consider it," she said.
Jacob Long, a spokesperson for Krewson, said the city has recently seen billions in investments, development and economic growth , unemployment below the state and national average, and the improvement of basic services to address issues such as vacancy.
"The election is more than one year away so we expect people will want to run for Mayor … because it's a great time to be Mayor," Long said in a statement. "With Mayor Krewson, you get positive momentum for the future that benefits all people in all neighborhoods."
Spencer faces a difficult fundraising challenge in Krewson, who in 2017 raised the most money out of the mayoral candidates, bringing in more than $1.25 million. Krewson had a little more than $623,000 in campaign funds as of October, according to state campaign finance records.
Spencer said she announced her candidacy months before filing opens to start raising money and building a "grassroots coalition."
It was unclear Monday whether any other mayoral candidates from 2017 would run again next year.
Among those who said they would not be candidates again for mayor are Alderman Jeffrey Boyd, D-22th Ward, and former aldermen Antonio French and Jimmie Matthews. Board of Aldermen President Lewis Reed and former St. Louis School Board member Bill Haas could not be reached for comment.
Spencer won a seat on the Board of Aldermen in 2015 by unseating 20-year incumbent Craig Schmid, who ran with the endorsement of then-Mayor Francis Slay. She was reelected in 2019. Her ward spans parts of Dutchtown, Marine Villa and Gravois Park in south St. Louis.
Spencer has also been a vocal critic of public financing for development projects, notably as a plaintiff in a failed lawsuit to halt a city agreement to commit $64 million in public financing for renovations to the Enterprise Center.