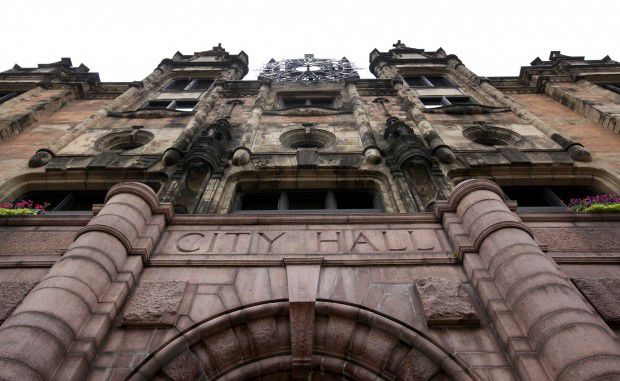 ST. LOUIS — A bill intended to let voters have a say in the sale or lease of any major city asset was introduced Friday by several aldermen.
The bill, if approved, would place a charter amendment on the Nov. 3, 2020 ballot to require a public vote before the airport, water division or other major city-owned property is sold or leased to a private operator.
"The residents of the City of St. Louis should be given the opportunity to decide the fate of their assets," Alderman Megan Green, a bill sponsor, said in a statement.
Other sponsors of the bill are Joe Vaccaro, Cara Spencer, Christine Ingrassia, Jesse Todd, Annie Rice, Dan Guenther, Bret Narayan and Heather Navarro.
The bill also has support from several activist groups, including Action STL, Close the Workhouse, Missouri Jobs with Justice and St. Louis Not for Sale.  
A spokesman for Mayor Lyda Krewson declined to comment on the bill's merits Saturday, saying it may not reach the mayor's desk in its current form.
"We'll see what plays out," said Jacob Long, director of communications for the mayor.
The city's Airport Advisory Working Committee, which is studying the privatization matter and soliciting proposals from potential private operators, has been criticized by some aldermen and others for conducting much of its business behind closed doors. On Friday, the city was sued for allegedly violated the state's open meeting and record law.