ST. LOUIS — Immediately after Ruben Sanchez Fuentes was naturalized Monday as a U.S. citizen, he did what many other Americans do and stepped into a line to wait.
The line formed at the visitors center at the Gateway Arch to fill out a registration card allowing Fuentes and others to vote.
Fuentes works as an IT consultant and moved to the U.S. 11 years ago from Spain to be with his now-wife, a U.S. citizen and St. Louis resident.
"I met her on a trip through some common friends and we started traveling back and forth between Spain and St. Louis," Fuentes said. "One day we decided that we wanted to share our lives, so somebody needed to move. I spoke English and could work here, so it was me."
Fuentes was one of 30 people from 18 countries who became citizens after swearing an oath delivered by U.S. District Judge Noelle C. Collins.
"I was dragging my feet for a long time, there's a lot of paperwork involved," Fuentes said. "I finally did it because I wanted to be a part of the community and one country. I want to vote as well, be a part of the whole thing."
The U.S. saw a sharp decline in the number of people who became naturalized citizens during the COVID-19 outbreak, according to U.S. Citizenship and Immigration Services. There were 625,400 people who were naturalized nationally in 2020, the lowest number since 2010 and lower than the 16-year annual average of 730,000.
St. Louis Community College student Khady Diane is an accounting major and moved to the U.S. seven years ago from the West African country of Côte d'Ivoire, also known as the Ivory Coast. COVID-19 didn't deter her from petitioning for citizenship, but did make the process more arduous.
"It took forever for the interview to get in, due to social distancing and everything," Diane said.
The group of 30 sat with their families and friends in the Arch visitors center Monday to listen to the ceremony, which included remarks by U.S. Rep. Cori Bush, D-St. Louis.
"I know that many of you have waited years, or even decades, for this day to come. I know it has not been easy getting here," Bush said. "At times you may have felt lonely, stressed. You may have felt chronic stress, exhaustion, anxiety, anguish. But you made it."
Two children pulled on Sireesha Yalamanchili's sleeves as she stood among the chairs with her husband after taking the oath. Yalamanchili's smile stretched wide as she tried to settle her two boys, who were eager to leave. The couple came from India a decade ago on a work visa and decided they wanted to stay.
While Yalamanchili loves India, she said the peace and orderly nature of the U.S. is a benefit to her kids. She hopes that her citizenship will open the door to new business opportunities, and she looks forward to "making this place home."
There were 47,900 Indian people who immigrated to the U.S. in 2020, the second highest number by country. Mexico made up the largest share at 82,700 immigrants, followed by the Philippines (33,100), Cuba (31,000) and China (23,000).
Those who were naturalized Monday included people from Bosnia and Herzegovina, Iraq, Peru, Bhutan and the United Kingdom.
Tarona Armstrong, the acting superintendent of Gateway Arch National Park, gave opening remarks at the ceremony, the first time she has done so.
"I was so overjoyed and got teary-eyed," Armstrong said. "Looking out into the crowd, 30 new faces that will be a part of our country, that will add to our great country. They are bringing who they are from their native homes to their new home."
Armstrong was "ecstatic" to make a connection with those receiving citizenship and said appreciation of diversity and inclusion is central to her job with the National Park Service.
Bush said the new citizens will play an essential role in the region.
"I know that this is a tremendous group of people we have here. Thirty people from all of these countries have the ability and the heart to help move us forward," she said. "We need your experience. We need your ideas. We need your community. We need you."
Naturalization ceremony at the Arch for new citizens
Naturalization ceremony at the Arch for new citizens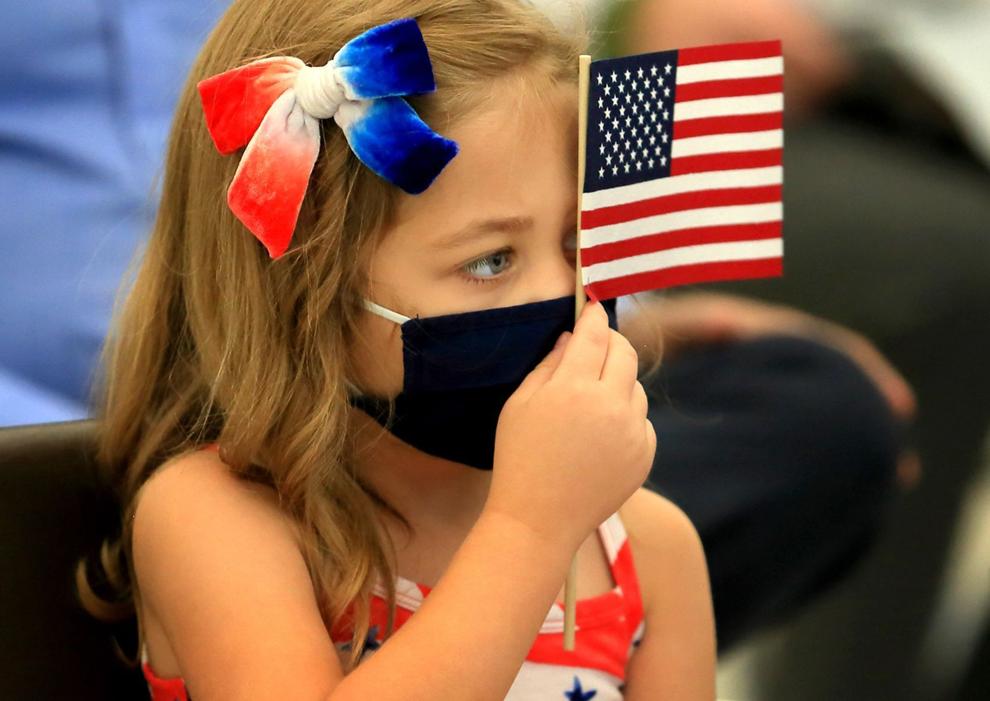 Naturalization ceremony at the Arch for new citizens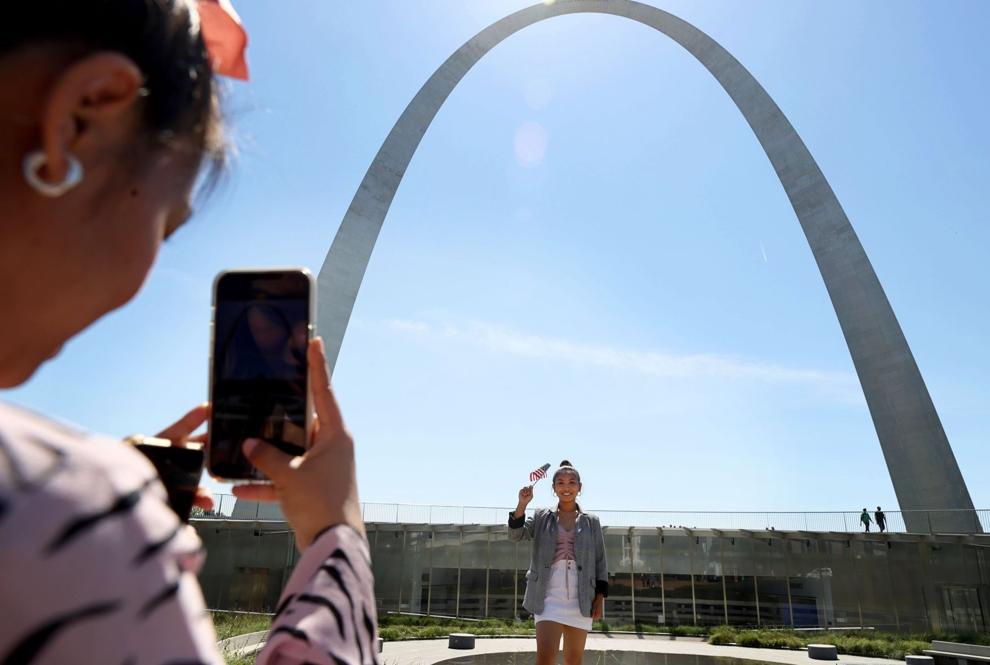 Naturalization ceremony at the Arch for new citizens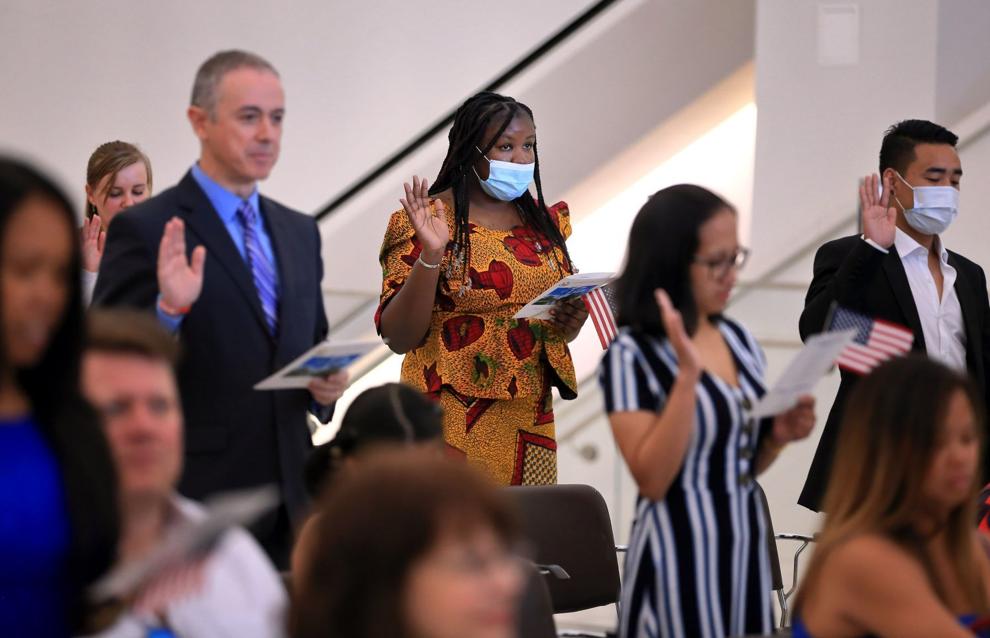 Naturalization ceremony at the Arch for new citizens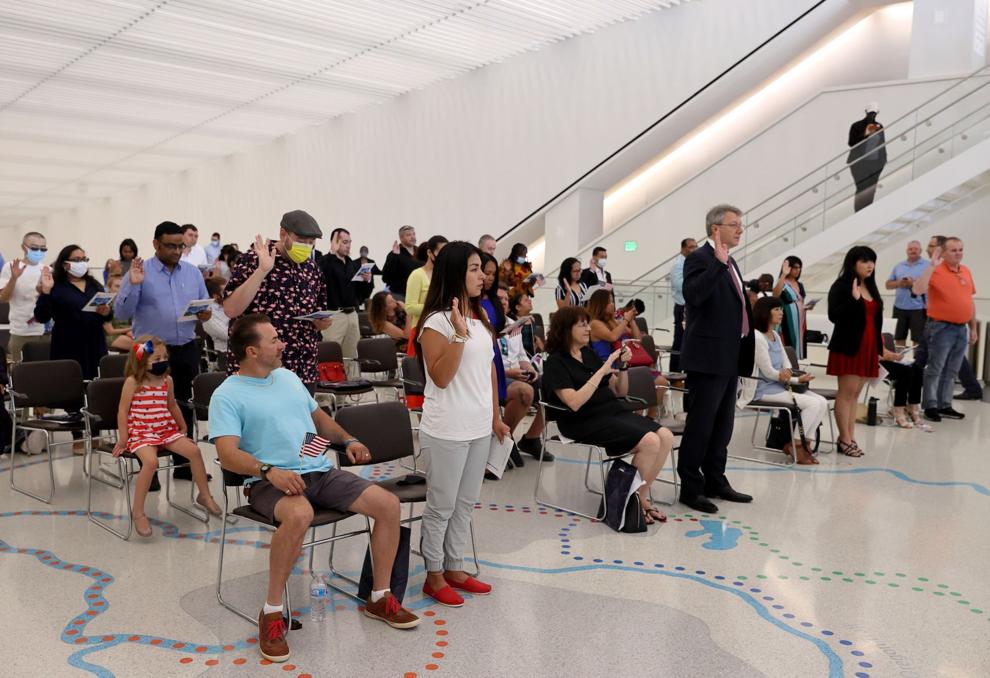 Naturalization ceremony at the Arch for new citizens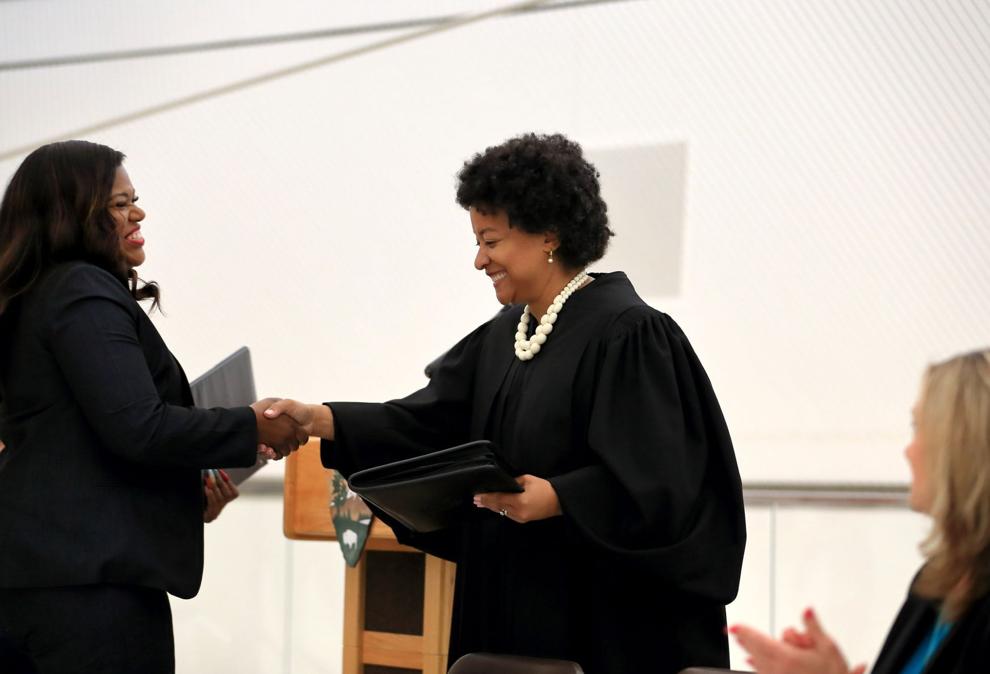 Naturalization ceremony at the Arch for new citizens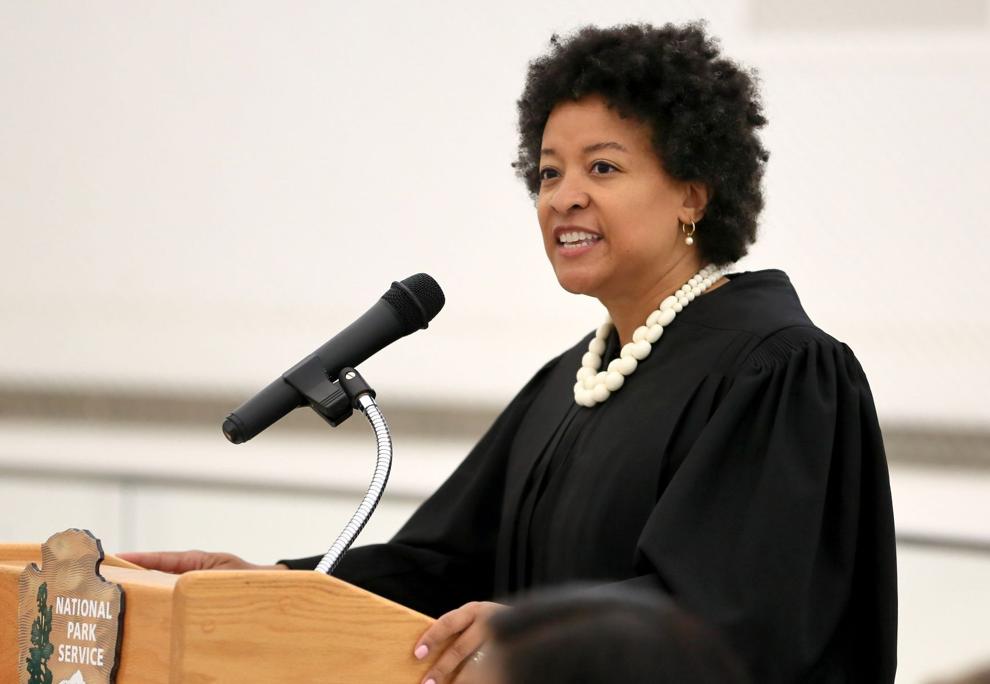 Naturalization ceremony at the Arch for new citizens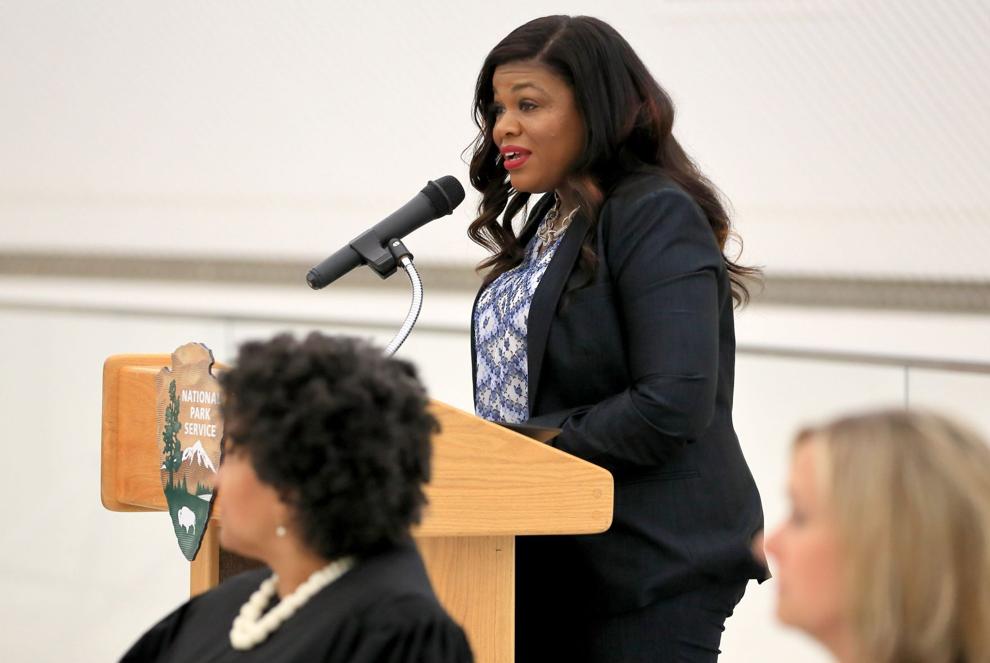 Naturalization ceremony at the Arch for new citizens