MACKENZIE • The boxes piled up in Dorothy Berry's garage in the last few weeks, the lingering remnants of Mackenzie in its waning days of existence.
Soon, St. Louis County will collect them — and the tiny village will be no more. Its demise drops the number of county municipalities to 88, with a couple more that could fold in the near future.
"We were advised to have all the records and material boxed up and packed up and ready for pick up on the 25th. So we've been busy. You're talking years of records and papers," Berry said.
The boxes are filled with documents related to village business — monthly financial reports, ordinances and the like — that Berry had kept in a file cabinet.
She was the village clerk for 19 years, and her house served as village hall, where trustees held their meetings around her dining room table.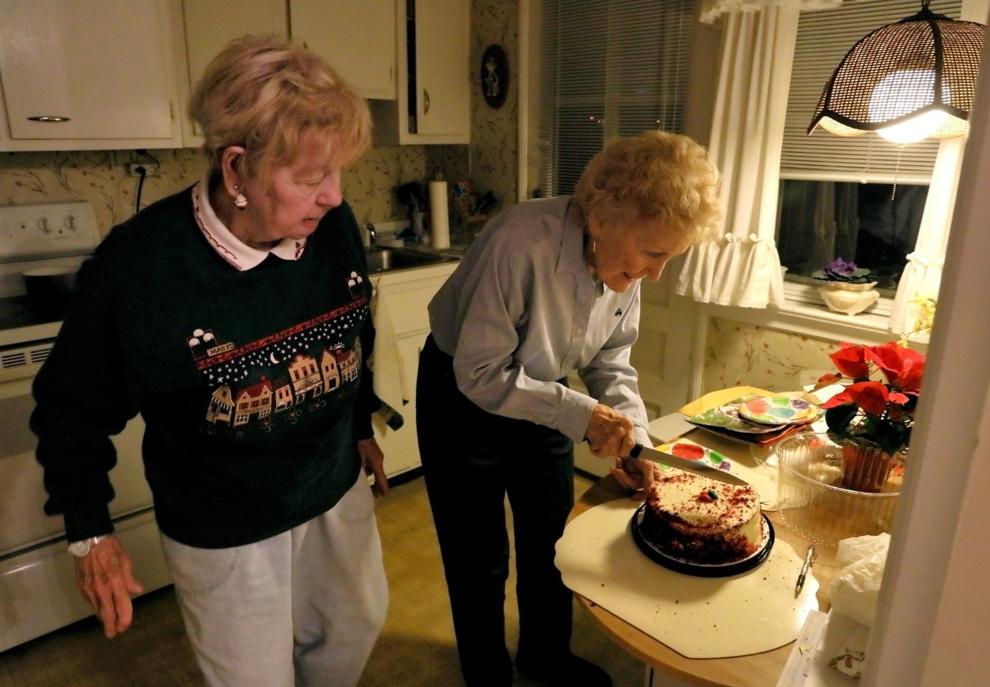 Mackenzie incorporated in 1946, making it one of more than 50 municipalities in St. Louis County to form between 1945 and 1952, according to the book "Fragmented by Design: Why St. Louis Has So Many Governments" penned by E. Terrence Jones, a longtime political science professor at the University of Missouri-St. Louis.
St. Louis County peaked at 98 municipalities in 1959, according to the 2000 book that included a succinct description of why some find it appealing to live under such a small government.
"Suburban municipalities see themselves as different from central cities like St. Louis where conflict prevails, parties compete, and patronage persists," Jones wrote. "Government is more about delivering public services efficiently than it is about resolving disputes amicably."
And many are quite happy with small governments.
"We're in for the long haul," said Twin Oaks Alderman Dennis Whitmore, the village's longtime chairman before it became a city in 2016. He said the city is in a good financial position with construction booming, and people are happy with its services.
The city of 392 is predicted to double once The Village of Twin Oaks apartments open at Highway 141 and Big Bend Road, Whitmore said.
The next municipality to disband could be Hanley Hills. Voters there will decide Aug. 7 whether it will dissolve — members of the village's board of trustees are opposed.
"There are always rumblings about communities having these conversations," said Dave Leipholtz, director of community-based studies for Better Together, a nonprofit working to consolidate governmental services in the St. Louis region.
He said municipalities are dealing with declines in sales tax revenue, and looking at ways to save money through combining police services while having difficult conversations about the future.
"We're almost house poor," he said. "We're trying to figure out how to pay for what we're already on the hook for."
Normandy Mayor Patrick Green said the yearslong discussion of whether to merge with Glen Echo Park, population 160, continues, although there's no estimate on when residents could vote on it.
In 2016, voters dissolved tiny Vinita Terrace and merged it into neighboring Vinita Park, dropping the county to 89 municipalities. That merger was to some degree the result of post-Ferguson legislation that capped the amount of operating revenue a municipality can pull from court fines. The law put financial pressure on communities that relied on fines to pay bills.
Before St. George, the last St. Louis County municipality to dissolve was Peerless Park. The County Council dissolved that city west of Fenton along Interstate 44 in 1999 after a majority of its 41 residents requested it. Ten years later, Valley Park annexed the land where the former city once sat.
In Illinois, the owners of National Stockyards dissolved the 50-person village of National City when the stockyard there shut down in 1997. Fairmont City got most of that land.
A special state law provided for the disincorporation of Times Beach in 1985 as part of a dioxin cleanup project. Bridgeton absorbed Bridgeton Terrace in 1988 after the St. Louis Airport Authority bought and razed nearly all of Bridgeton Terrace.
Going much further back, Affton disincorporated in 1935, just two years after it was formed.
The unincorporated area still known as Affton encompassed Mackenzie, which was southwest of St. Louis.
St. Louis County Police will take over policing its streets at the end of this month — Shrewsbury had provided police services for at least 40 years to Mackenzie, Berry said — and county officers will begin introducing themselves to residents this week.
"It was an awful lot of work," Berry said of keeping the village going. "I'm somewhat nostalgic. I think we really accomplished a lot and we had a very nice village here. I'm sure things will continue in an orderly fashion and people won't notice a difference."