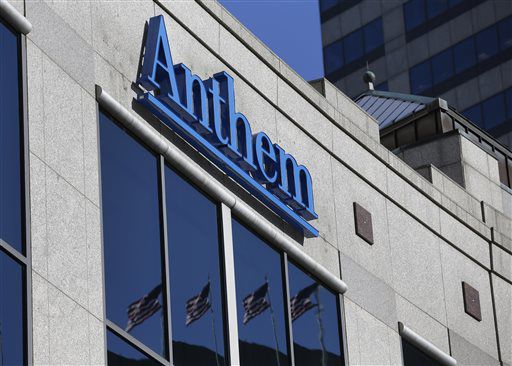 Anthem Blue Cross Blue Shield of Missouri has warned patients that if they go to the emergency room for what Anthem considers minor ailments, they could be on the hook for the entire bill. But Missouri lawmakers are looking to limit that practice.
Legislation in both the Missouri House and Senate would require a board certified emergency physician to review the patient's medical history as it relates to the ER visit in question before sticking the patient with the entire bill.
"We're trying to make sure that the average person isn't getting squeezed in this," said Rep. Mike Henderson, R-Bonne Terre, a sponsor of the House bill.
Anthem is the largest insurer in the state among large and small groups, according to 2016 data with the Department of Insurance. It has implemented this policy in a few states.
A woman from Kentucky was billed $4,110 after she went to the emergency room with significant abdominal pain. Doctors found a ruptured ovarian cyst, according to an Associated Press story. Anthem eventually reduced the amount the woman owed to several hundred dollars.
As Anthem faces mounting political pressure in Missouri, it told the Post-Dispatch Thursday that it had made numerous modifications to the policy.
"We have implemented a series of 'always pay' exceptions," said Scott Golden, a spokesman for Anthem Blue Cross Blue Shield of Missouri.
Anthem says it will now pay for emergency services if a patient was directed to the emergency room by a provider, if the patient received intravenous fluids or medications or had an MRI or CT scan, according to an email from Anthem. Other always pay exceptions include when:
Services are provided to a patient under the age of 15.
A patient's home address is more than 15 miles from an urgent care center.
A visit occurs between 8 p.m. Saturday and 8 a.m. Monday, or on a major holiday.
A patient is traveling out of state.
A patient received any kind of surgery.
The visit was billed as urgent care.
An ER visit is associated with an outpatient or inpatient admission.
Sen. Claire McCaskill, D-Mo., said "this isn't going to cut it" of Anthem's change in policy.
McCaskill said patients are still being asked to self-diagnose a medical emergency or risk taking on a significant medical bill.
McCaskill said Anthem needs to answer her request for information, including internal communications, that helps explain the rationale behind the policy.
Providers and the Missouri Hospital Association have opposed the policy, which went into effect last summer in a handful of states, including Missouri.
Anthem said the policy was needed because of an increase in inappropriate uses of emergency rooms.
But Sen. Bob Onder, R-Lake Saint Louis, a physician, said he was skeptical about any claim that emergency room usage had gone up. He said he had asked Anthem to provide figures to back up its claim.
"I find that my patients very rarely use the ER except when they are really scared when their life is threatened, in my case asthma or allergies. Otherwise they avoid the ER like the plague," Onder said, because of co-pays and deductibles.
Onder said he had not received any documentation from Anthem related to usage rates.
"We don't like it because it doesn't in any way meet a prudent lay person standard. It gives Anthem the ability to look at it and retrospectively decide (to pay for services). The patient doesn't have the benefit of hindsight," said Dave Dillon, spokesman for the Missouri Hospital Association.
"That's what puts us at odds with that policy. It could really do harm to patients," Dillon said.
The Missouri legislation would bar the insurance company from simply denying payment based on the diagnosis. Anthem would need to conduct a review, led by a board certified emergency physician.
Jeff Howell, director of government relations for the Missouri State Medical Association, said there have been issues with the review processes in the past when it comes to appealing a denial with an insurance carrier.
"Any claim that is denied and appealed, it only has to be reviewed by a clinical peer," Howell said, which wouldn't necessarily mean that an emergency room physician would review the denial.
The House and Senate bills have made it through two readings and at least one public hearing.
Anthem said it stands by its belief that emergency rooms are an expensive place to receive routine care.
"The costs of treating nonemergency ailments in the ER has an impact on the cost of health care for consumers, employers and the health care system as a whole," Golden said in an emailed statement.
Since the policy went into effect last summer, seven complaints have been filed with the Missouri Department of Insurance, a department spokeswoman told the Post-Dispatch. The department said it could not release the details of those complaints.
The bills, which are identical, also deal with payments for out-of-network providers. They would bar insurance companies from sending a check to patients who are then supposed to use that check to pay for emergency care that was out-of-network, Onder said.
If a provider does not contract with an insurance carrier, the carrier sometimes sends a check to the patient, which sometimes can be less than the total bill. The patient is then left to deal with the hospital or provider.
"The insurance company and the provider could probably negotiate that a whole lot better than me, the average person," Henderson said.
Samantha Liss • 314-340-8017
@samanthann on Twitter