OVERLAND — Douglas Emhoff, the husband of Vice President Kamala Harris, sought to raise awareness of the gender pay gap during a Wednesday stop in St. Louis where he also touted the Biden administration's $1.9 trillion American Rescue Plan.
Emhoff, known as the "second gentleman," has been promoting the major spending bill since last week at campaign-style visits, as have Harris, President Joe Biden and first lady Jill Biden. His stop in St. Louis followed appearances earlier this week in Des Moines and Omaha.
At a roundtable event held at the Overland headquarters of Chicago-based construction and development firm Clayco — whose founder and chairman, Bob Clark, is a major Democratic Party donor — Emhoff told a small group of participants that the new stimulus bill "will help all Americans in a very transformational way." Among its provisions, the bill adds a $300 supplement to weekly unemployment payments, expands child tax credits and sends direct aid to local governments — including an expected $500 million to the city of St. Louis.
Most of the event was spent highlighting Equal Pay Day, the day nearly three months into the year when the average woman earns as much as a man did the prior year. On average, women earned about 85% as much as men in 2018, according to the Pew Research Center.
St. Louis Mayor Lyda Krewson, who participated in the roundtable, welcomed Emhoff to St. Louis.
"Equal Pay Day is a great day for all of us to reassess where we are, take action to end the gender-wage gap once and for all," she said. "As the first woman mayor of the city of St. Louis, about to introduce the first second gentlemen of the United States, it's clear that while we have made tremendous progress, we still do have a lot more work to do."
Wendy Chun-Hoon, director of the Women's Bureau at the U.S. Department of Labor, noted female labor force participation has dropped during the pandemic to levels last seen 35 years ago. Meanwhile, the Labor Department has looked at women's earnings and found they are "earning less at every single educational attainment level," she said.
She and Emhoff asked the small roundtable to share their experiences in the workforce.
April Austin, a project manager at Clayco, said she often feels "extremely outnumbered" in the male-dominated construction field. Paralee Gladney-Stewart, a home care worker for the Illinois Department of Human Services, told Emhoff she and others in her industry are "totally overworked" and often underpaid despite the dedication many have to their clients.
Metro Trans Umbrella Group chair Elaine Brune, who identifies as gender nonbinary, said they often felt passed over for promotions because of their appearance before retiring from a long career as a school administrator. Nicole Adewale, principal at St. Louis-based ABNA Engineering, said she had to juggle caring for her family and her employees through the pandemic.
Professionally, Adewale said, raising her children made it more difficult to build business relationships because of the time it takes to raise a family.
"There were a lot of relationships I couldn't really foster because I had to get my kids to school in the morning," Adewale said.
Krewson, who was an accountant in her business career, echoed that sentiment, saying raising a family makes it harder to attend social and networking events that help advance professional careers.
"The whole time I was advancing in my career of course, I had two kids," she said. "It takes a partnership, it takes Grandma, other people to help with that."
Emhoff told the participants he would pass on their comments to the vice president.
"When I see her tonight, we're certainly going to talk about all of this," he said.
Photos: Second gentleman stops in St. Louis
Second Gentleman Douglas Emhoff visits St. Louis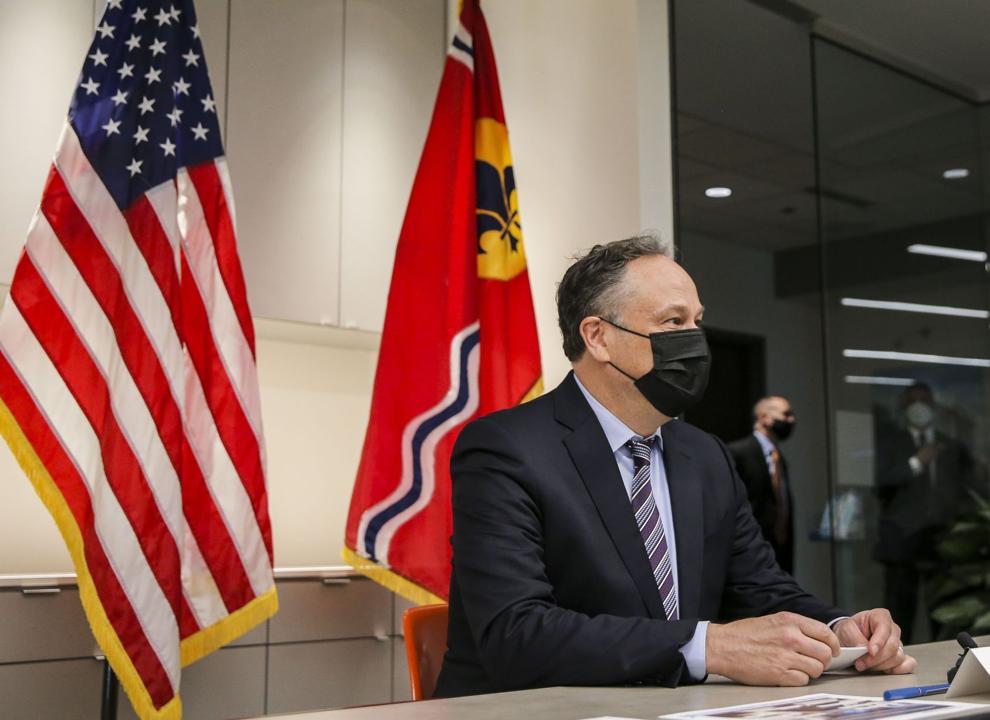 Second Gentleman Douglas Emhoff visits St. Louis
Second Gentleman Douglas Emhoff visits St. Louis
Second Gentleman Douglas Emhoff visits St. Louis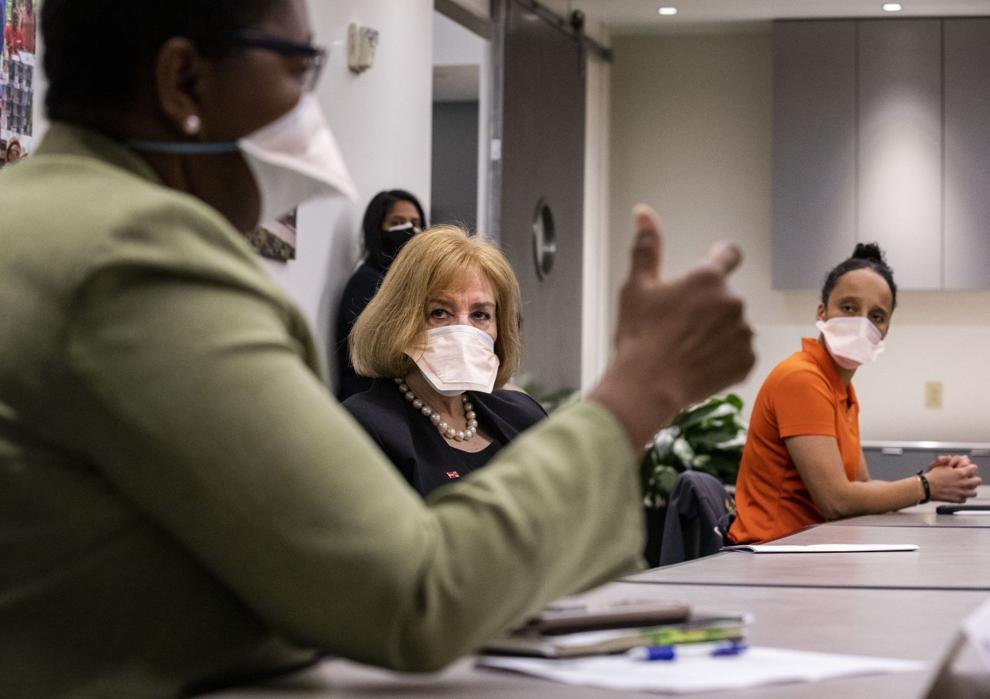 Second Gentleman Douglas Emhoff visits St. Louis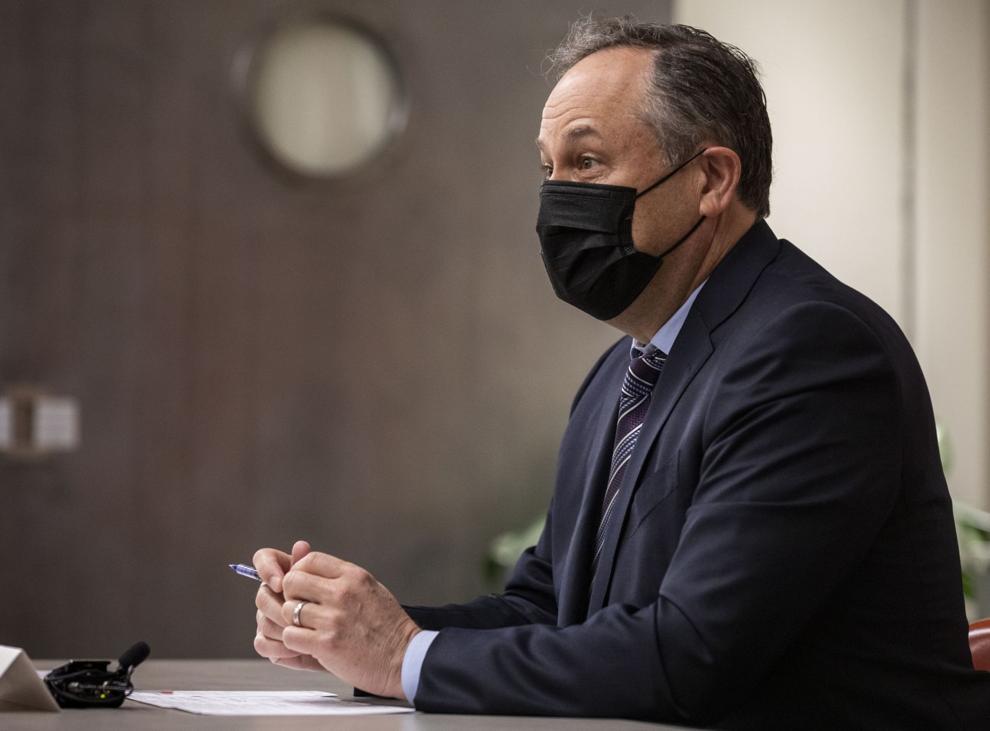 Second Gentleman Douglas Emhoff visits St. Louis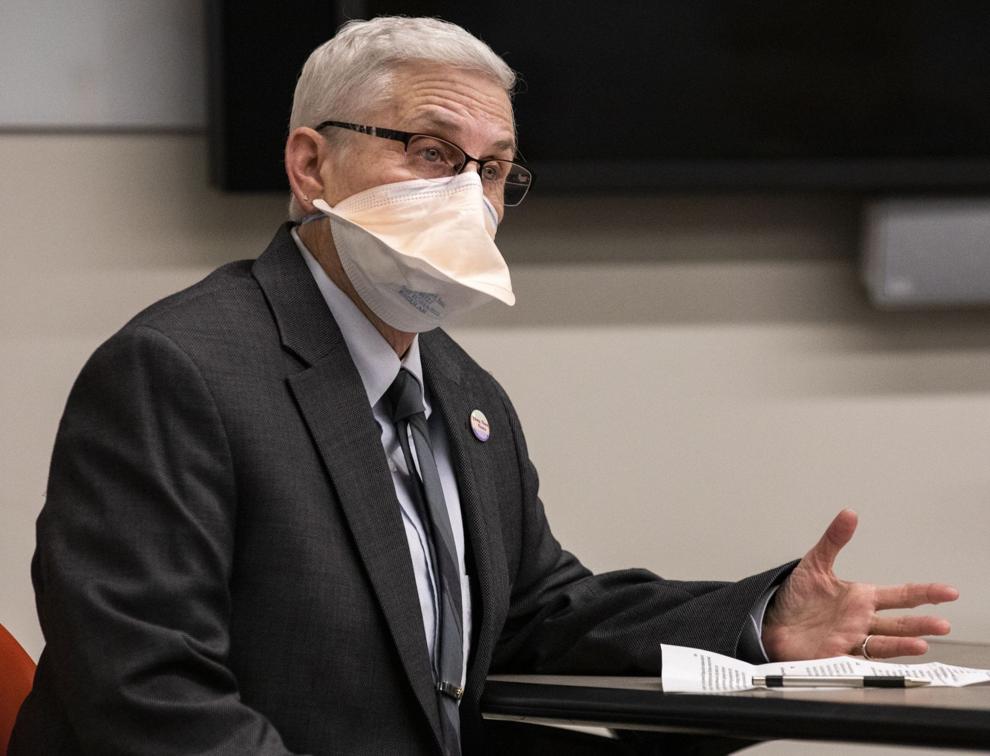 Second Gentleman Douglas Emhoff visits St. Louis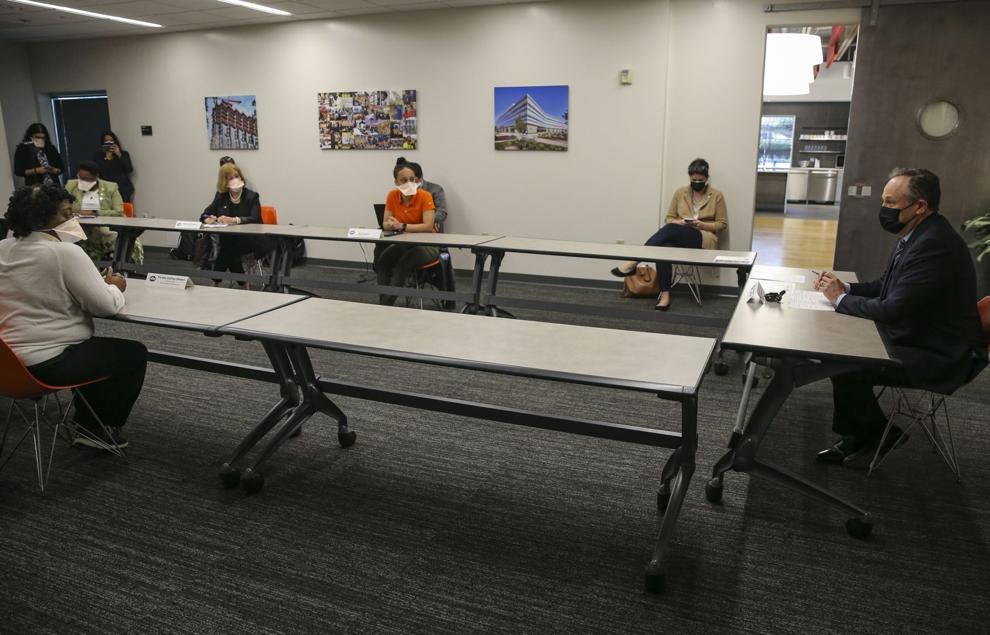 Second Gentleman Douglas Emhoff visits St. Louis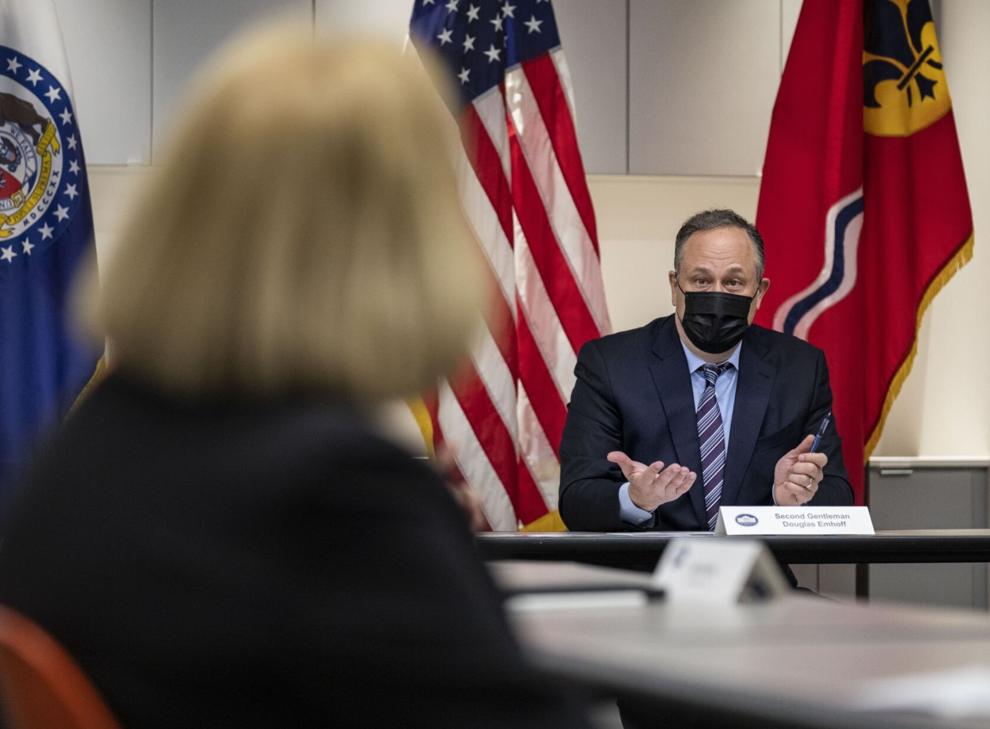 Second Gentleman Douglas Emhoff visits St. Louis
Second Gentleman Douglas Emhoff visits St. Louis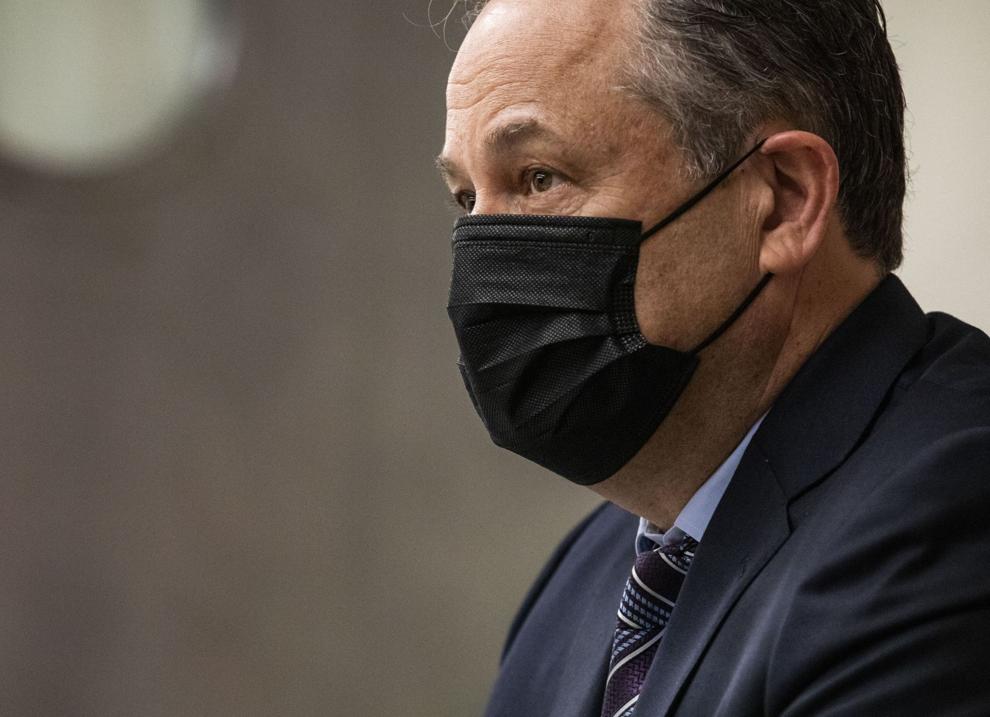 Second Gentleman Douglas Emhoff visits St. Louis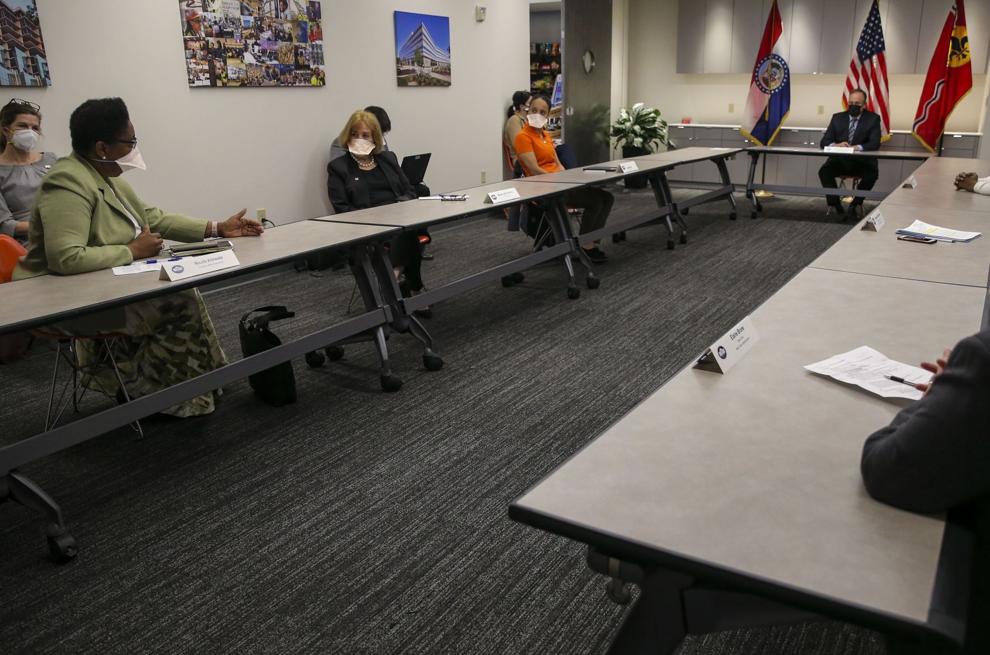 Second Gentleman Douglas Emhoff visits St. Louis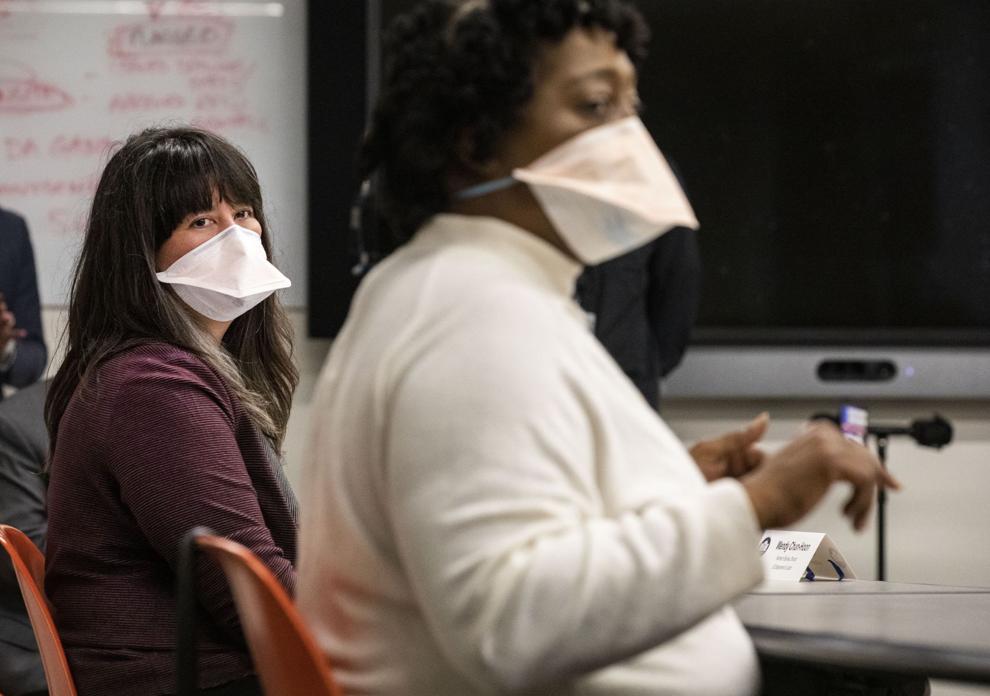 Second Gentleman Douglas Emhoff visits St. Louis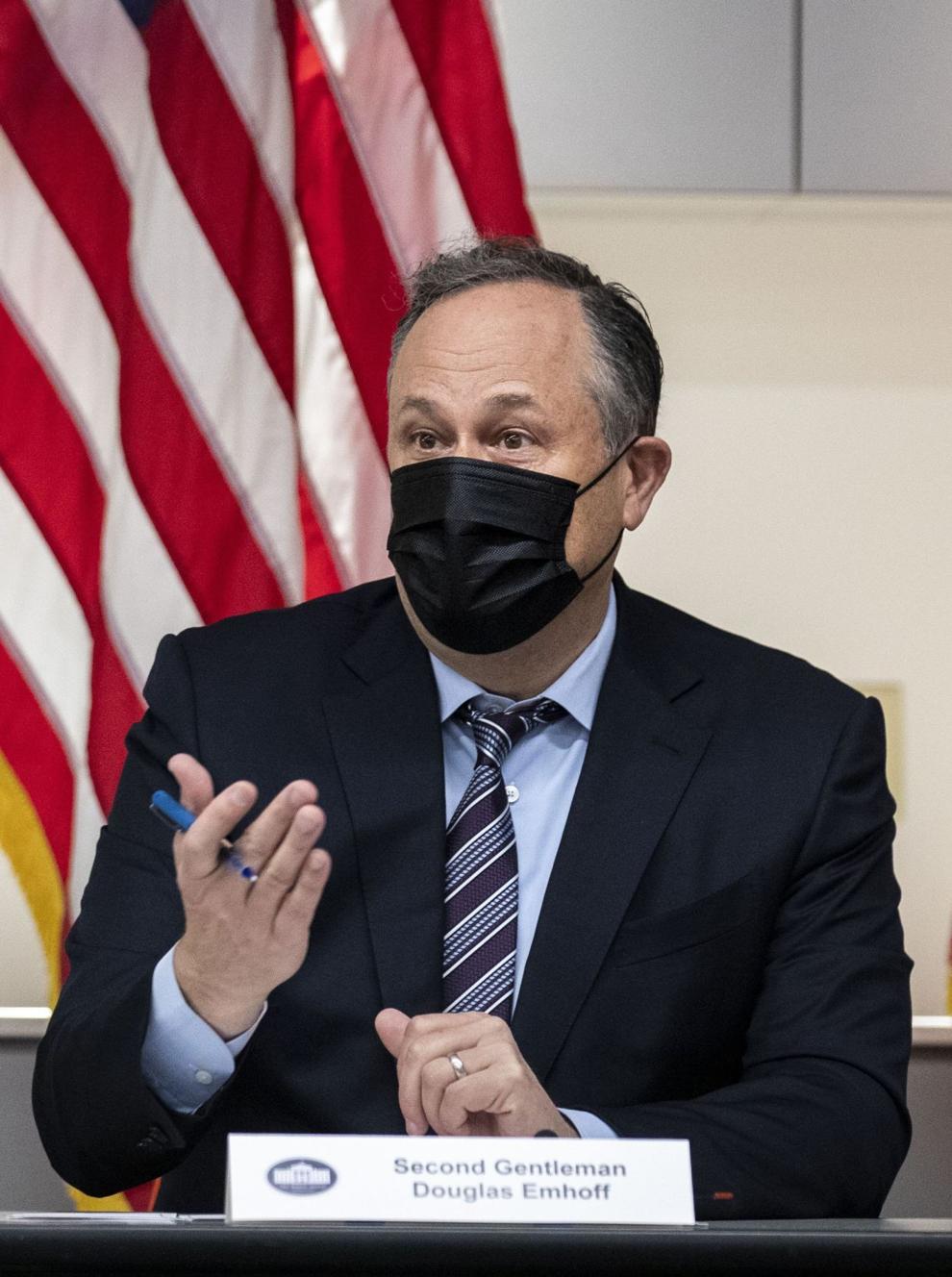 Second Gentleman Douglas Emhoff visits St. Louis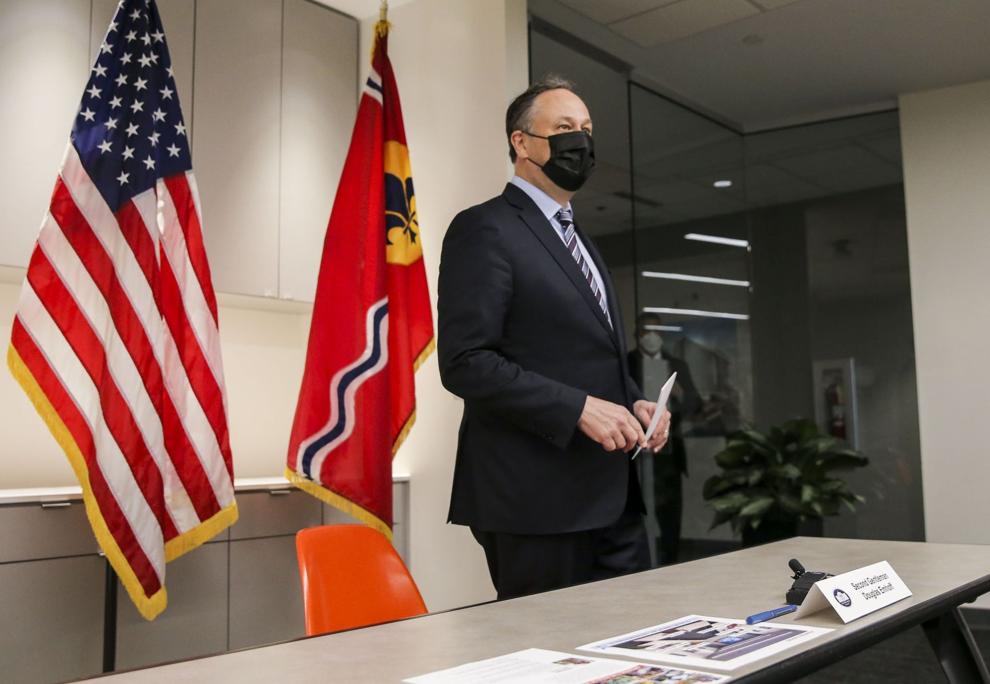 Second Gentleman Douglas Emhoff visits St. Louis