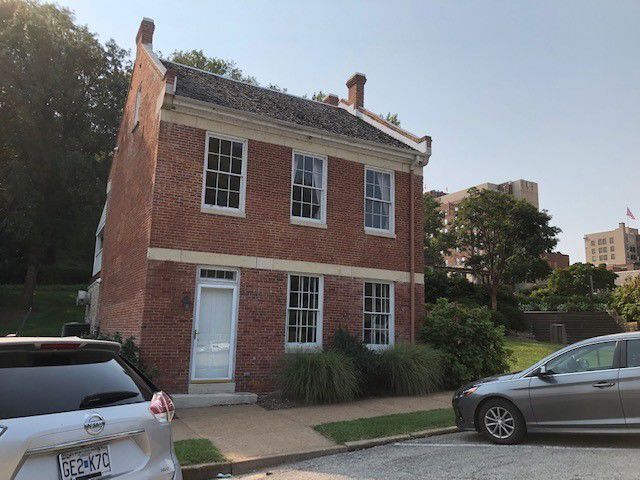 JEFFERSON CITY — The three-story mansion where Gov. Mike Parson lives is apparently not big enough anymore.
As part of a move to add more space for guests, the governor's office this spring attempted to insert language into legislation that would allow for an estimated $150,000 in repairs to a nearby historical home.
The idea to fix up what is known as the Maus House came from first lady Teresa Parson, spokeswoman Kelli Jones said.
"She was hoping to be able to use the property for guests of the mansion if ever needed," Jones said.
A key part of the fix-up would upgrade the bathrooms at the two-story brick structure, which was built before the Civil War.
"For many years, various governors and first ladies have looked into renovating the Maus House, while keeping the facility a historic site. It has no showers and minimal closets," Jones added.
The proposal failed to gain traction in the Legislature, which was attempting to wrap up its work in mid-May. Under the first lady's plan, the house was to be included in the list of buildings that could qualify for a tax credit program benefitting historical structures within the Capitol Complex in Jefferson City.
But, said Sen. Mike Bernskoetter, R-Jefferson City, the building's location in between the mansion and the Capitol, just north of Carnahan Gardens, may allow it to nonetheless qualify for tax credits as outlined in the language of the bill.
Rep. Dave Griffith, R-Jefferson City, also said the house may qualify under the new law.
Jones did not address questions about why there is a new need for added space for guests, who would normally stay in rooms on the mansion's third floor.
"After looking into this inquiry, this is a moot topic. There is no proposal for renovating the Maus House. The bill that passed did not have the Maus House included," Jones said.
The house was built in the 1850s by Christopher Maus, the brother of the man who built the Union Hotel to the north and helped operate a warehouse known as Lohman's Landing across the street in the early days of the capital city.
The mansion, which overlooks the house, opened in 1872. It sits on 10 acres overlooking the Missouri River to the north and the Capitol to the west.