From the start, Eric Greitens' story sounded like something from the book jacket of a not-quite-believable political thriller: Handsome young Rhodes scholar-turned-war hero — who also worked with refugees in Rwanda, land mine victims in Cambodia and Mother Teresa in India — goes home and gets elected governor to clean up corruption.
But in politics, as in life, things that look too good to be true generally are.
Greitens' stunning rise in politics over the past three years was the culmination of a life of remarkable achievement, including decorated service in the elite Navy SEALs, the founding of a respected national nonprofit and authorship of several best-selling books.
To his many supporters in academia, publishing and among military veterans, a path to a governorship and beyond seemed almost preordained.
"Eric Greitens had wrestled with political ambition for most of his life. He sensed it was radioactive, to be handled very carefully," Time journalist Joe Klein wrote — presciently, it seems now — in his 2015 book "Charlie Mike: A True Story of Heroes Who Brought Their Mission Home." The book lionizes Greitens as one of those heroes.
"[C]ould you run a campaign for Governor of Missouri — as always, Eric's ambitions were not modest — based on biography and values, rather than platitudes and reflexive attacks?" Klein wrote. "He would show people how he would behave in office, not just tell them."
In hindsight, though, Greitens' spectacular flame-out over the past five months, ending with his edge-of-tears announcement Tuesday that he is stepping down as Missouri's governor, was perhaps as preordained as his rise. A potentially combustible flaw of hypocrisy could be glimpsed in the space between Greitens' words and actions before and during his tenure in office.
It's unsurprising today that a politician would present his picture-perfect family to the voters while cheating on his wife, which we now know was happening during the 2015 launch of Greitens' gubernatorial campaign. The divorce in his past, and the fact that he'd switched political parties from Democrat to Republican before seeking office, were equally unshocking.
But other aspects of Greitens' Jekyll-and-Hyde political career were less pedestrian.
Greitens campaigned on a vow to bring more civility to politics, then was caught on tape seething at a political opponent so angrily that it bordered on physical threat. He chided incumbent politicians for hiding the sources of their campaign funding, while he raised almost $2 million in "dark" money and allegedly made illegal use of fundraising records from the nonprofit he'd founded. After promising to be the most transparent governor in Missouri's history, he created a shadow funding committee and undertook other actions that have made him one of the most secretive.
Those and other issues reported during Greitens' campaign and his time in office didn't initially seem to hurt his standing among the public, which tends not to prioritize campaign-funding issues or openness with the press.
But Greitens' personal vilification of his fellow Republicans who control the Legislature — he "poisoned the well," as one of them put it almost a year ago — ensured that he had no political cover once the spotlight started illuminating his intertwined scandals in January.
'An ideal youth'
Before most Missourians had heard of Eric Robert Greitens, he had a specific fan base out there: people who admire military strength and tradition, but with humanitarian goals and a cerebral edge. The kind of people who post Winston Churchill quotes on their cubicle walls, which Greitens reportedly did while in the service.
"If ancient Sparta and Athens had teamed up to pick an ideal youth, it would have been someone like Eric Robert Greitens — an athlete, a scholar and a good citizen to boot," read the beginning of an April 1992 Post-Dispatch story about the high school soccer star's academic scholarship to Duke University.
As a child growing up in St. Louis, Greitens, now 44, was so hyperactive that his mother, a pre-kindergarten teacher, wondered if he had ADHD, because he was "a wild physical creature" who would run in circles in the family's basement to expend his energy, Klein reported in his book.
As Greitens got older, Klein reports, his aggressiveness was conquered by "his inner Obi-Wan," an acquired calm. It developed under a teacher at B'Nai El congregation who taught the kids "about the desperate lives being lived in the St. Louis ghettos and in the developing world," Klein's book says.
"He was afflicted by a slightly goofy literalism at times, the sort of kid who actually said that he wanted to be President of the United States," wrote Klein. "He said it in third or fourth grade, when a teacher asked what he wanted to be when he grew up. 'I want to be President,' he said, 'because I want to help people, and the President gets to help the most people.'"
In high school, the future governor who would lead the most media-hostile administration in modern Missouri history penned an essay about the erosion of the First Amendment and called for students to take back their rights: "We need courage and wisdom to stand against the mounting silence and reignite the freedom of expression."
In his 20s, Greitens spent time with refugees in Rwanda and Croatia, which he has said sparked his interest in human rights. In 1993, he was teaching English in China. Because his students talked openly of human rights, Chinese authorities arrested him, he told the Post-Dispatch in 1995.
After finishing his career as a Navy SEAL, Greitens created The Mission Continues, an organization that helped veterans transition into civilian life. He stepped down in 2014, and, the next year, he announced his intention to run for governor, after switching his party affiliation to Republican.
No goodwill
From the outset of his campaign for governor, despite being a Rhodes scholar and an author, Greitens played up his physicality, particularly his time as a Navy SEAL. An attention-grabbing campaign video showed him firing machine-gun rounds, which brought whispers of aggravation from Missouri's political class — and from some fellow former SEALs, who frowned on his use of their famously quiet legacy as a political prop.
A former Democrat, Greitens rebranded himself as a "conservative outsider" Republican. Once in office, he honed an abrasive tone, ridiculing legislators of his own party on social media when they debated giving themselves a pay raise. The dark-money political committee launched by Greitens' campaign manager, A New Missouri, posted attack ads publicizing the cellphone number of state Sen. Rob Schaaf, a Republican who had often butted heads with Greitens.
Greitens broke with tradition in other ways, bypassing the Capitol press to deliver statements on social media (where he could easily avoid questions) and repeatedly calling lawmakers back to session to push legislation he wanted. At one point, he called legislators "third-graders."
His relationship with lawmakers "really has been a consistent poisoning from really throughout the campaign," state Sen. Bob Dixon, R-Springfield, told The Associated Press in June 2017, "and it did not change when he came to the building."
By the night of Jan. 10, when Greitens stood before television cameras in Jefferson City and admitted his 2015 extramarital affair, his reserve supply of goodwill among his fellow Missouri politicians was pretty close to empty.
Greitens' acknowledgement of the affair appeared designed to stave off deeper scandals over related issues, since mere infidelity isn't generally considered a political career-killer these days. "Clearly, he's done some real damage to his brand, but it's way too early to write his political obituary," former Missouri Republican Party Chairman John Hancock said in January.
But that was before the dominoes started falling.
When Greitens was indicted Feb. 22 on a felony invasion-of-privacy charge — at the behest of a Democratic St. Louis prosecutor, using a law meant to target peeping Toms — his fellow Republicans didn't circle the wagons as would normally be expected. Instead, they conducted their own hearings, bringing out explosive testimony from Greitens' former lover.
At the same time, allegations that Greitens had misused a donor list from his charity — allegations that had caused barely a ripple when they were reported in the media months earlier — now were suddenly recast by prosecutors as a second felony charge. The charge was given credence by Missouri Attorney General Josh Hawley, a Republican U.S. Senate candidate facing campaign jabs about being too easy on Greitens in an earlier investigation of Greitens' staff's use of the disappearing-text app Confide.
Between prosecutors, lawmakers and state officials, Missouri's first-term governor is under quite a microscope.Here's help keeping up with tho…
"This ordeal has been designed to cause an incredible amount of strain on my family ... to cause maximum damage to family and friends," Greitens said in his resignation announcement Tuesday — a rare expression of bitterness and defeat from the man whose latest book is entitled "Resilience."
"It's clear that for the forces that oppose us, there is no end in sight."
Sky Chadde, formerly of the Post-Dispatch, contributed to this report.
More
Gov. Eric Greitens resigns effective June 1. A look at his rise and fall
Eric Greitens running for Missouri governor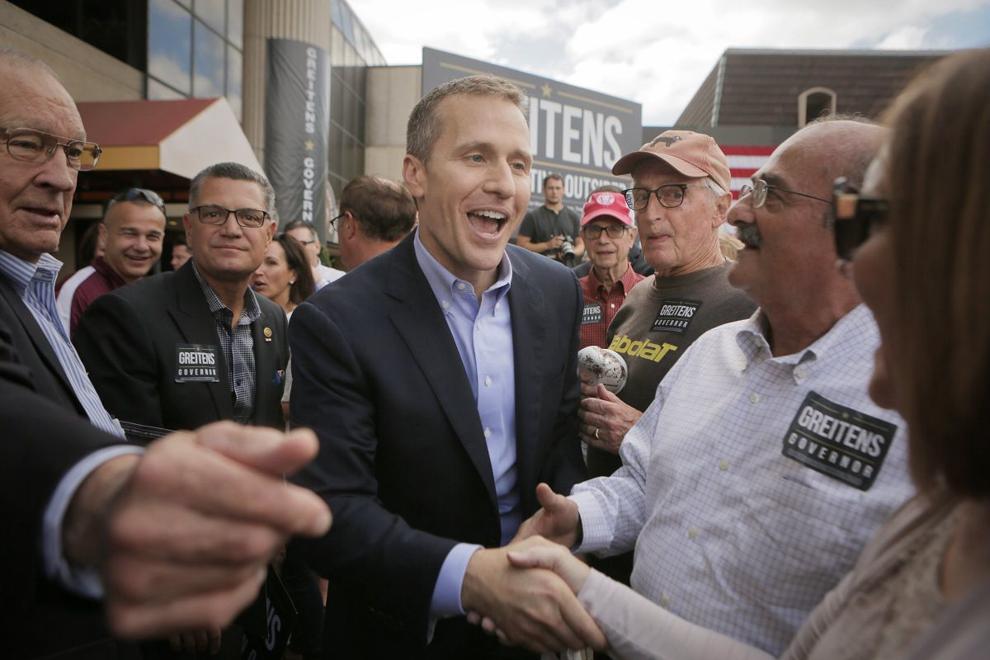 Missouri Republican governor candidate Greitens release campaign videos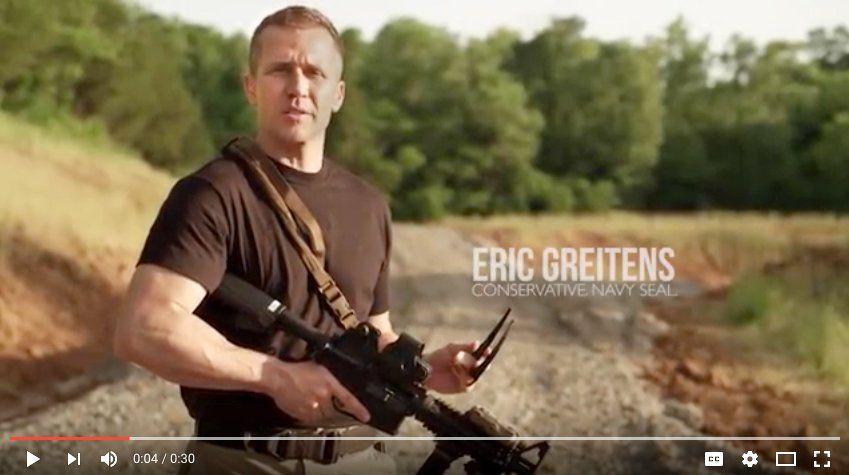 Eric Greitens Inauguration as Governor of Missouri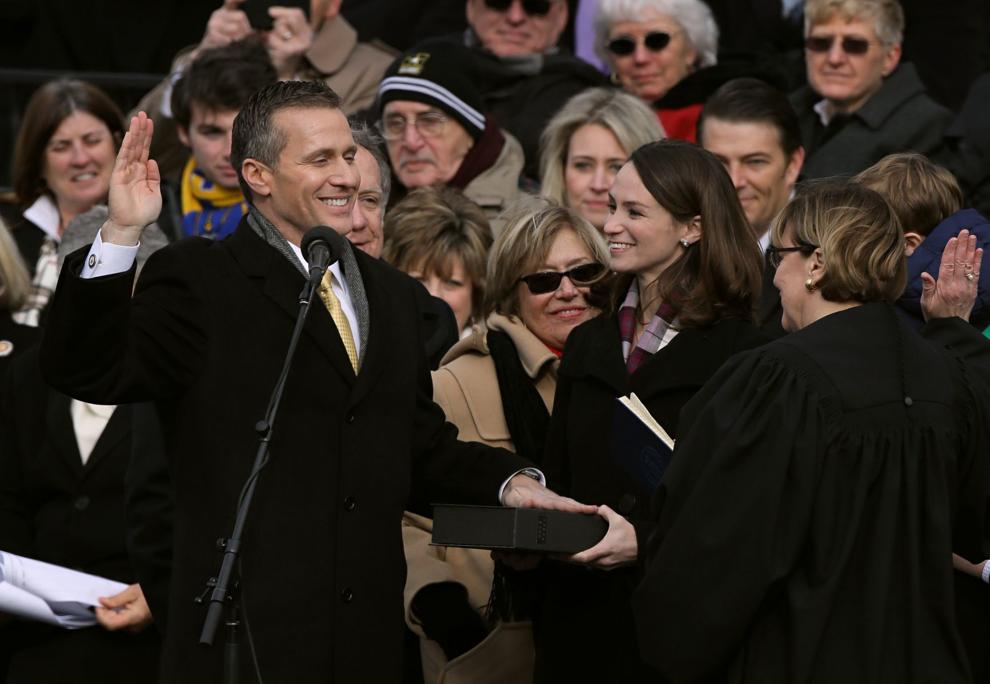 Booking photo of Missouri Gov. Eric Greitens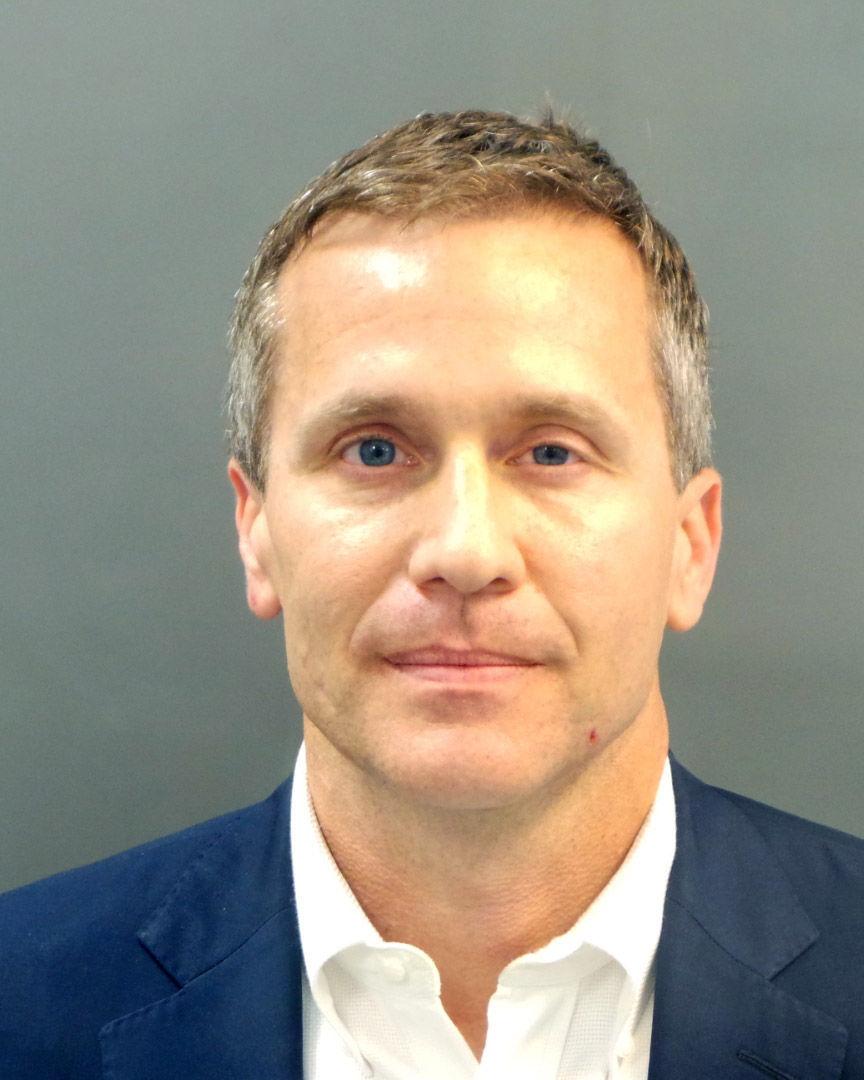 Circuit attorney drops charge against Gov. Greitens after judge rules she can be called as witness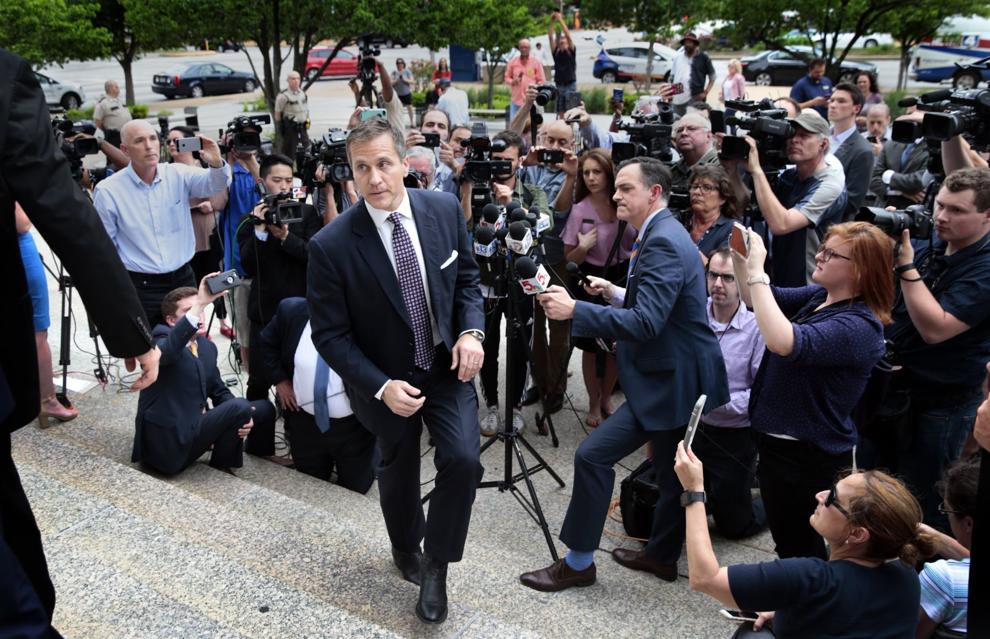 Eric Greitens running for Missouri governor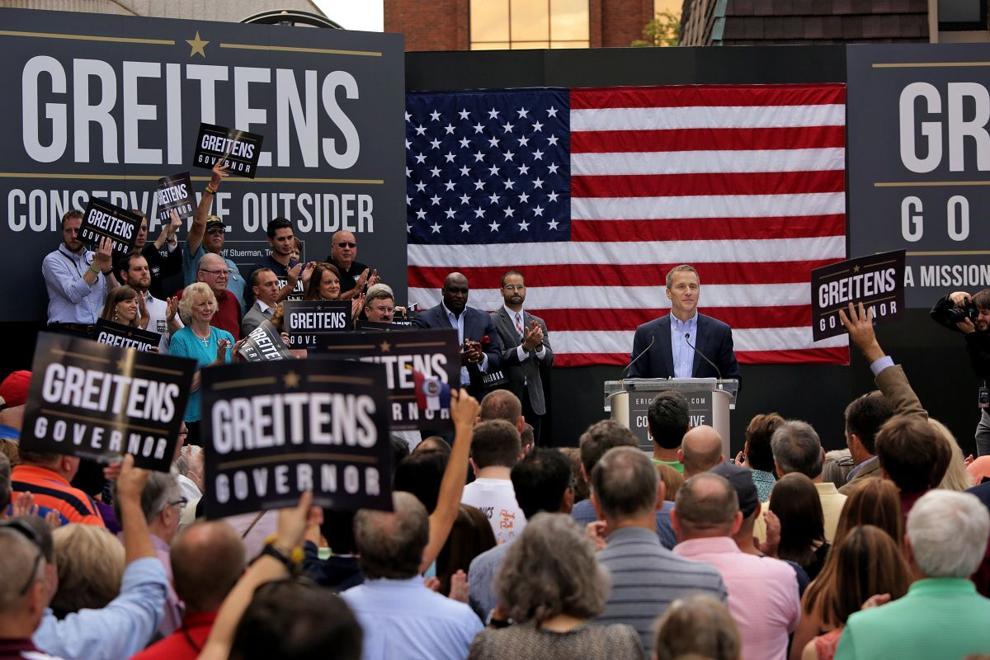 President George Bush greets volunteers in St. Louis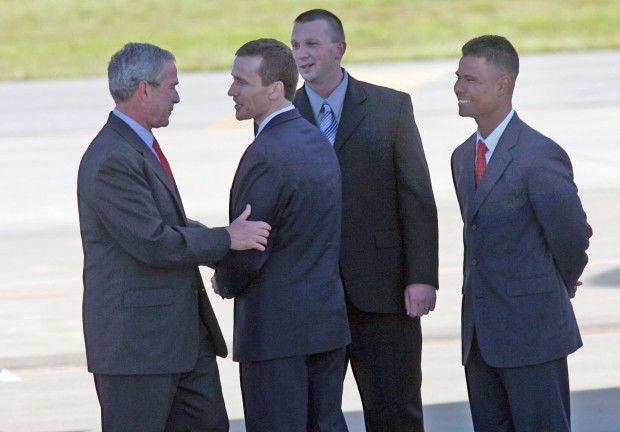 Eric Greitens running for Missouri governor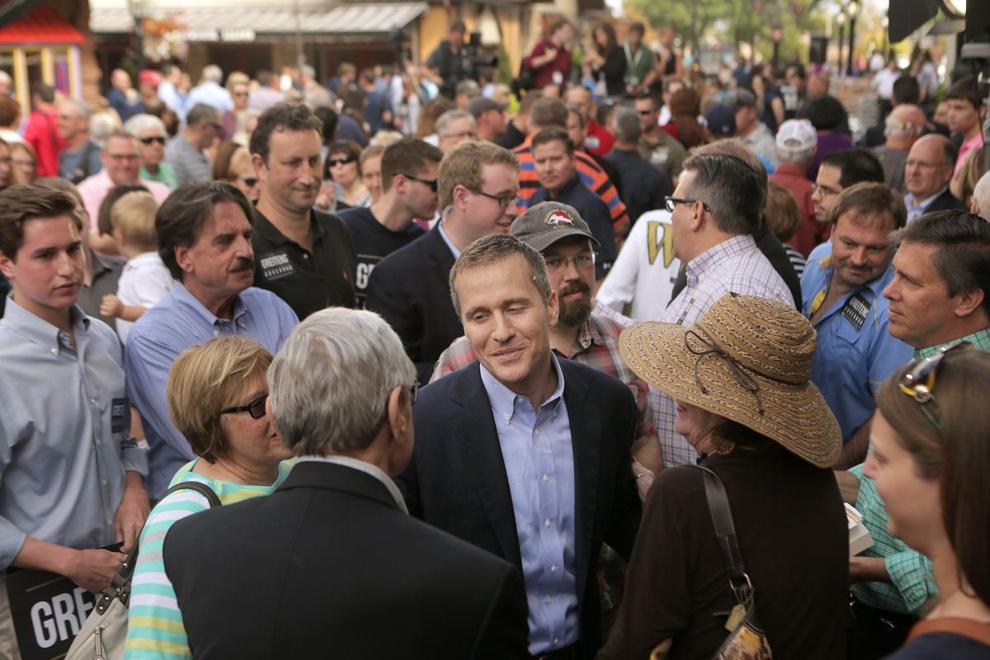 Eric Greitens running for Missouri governor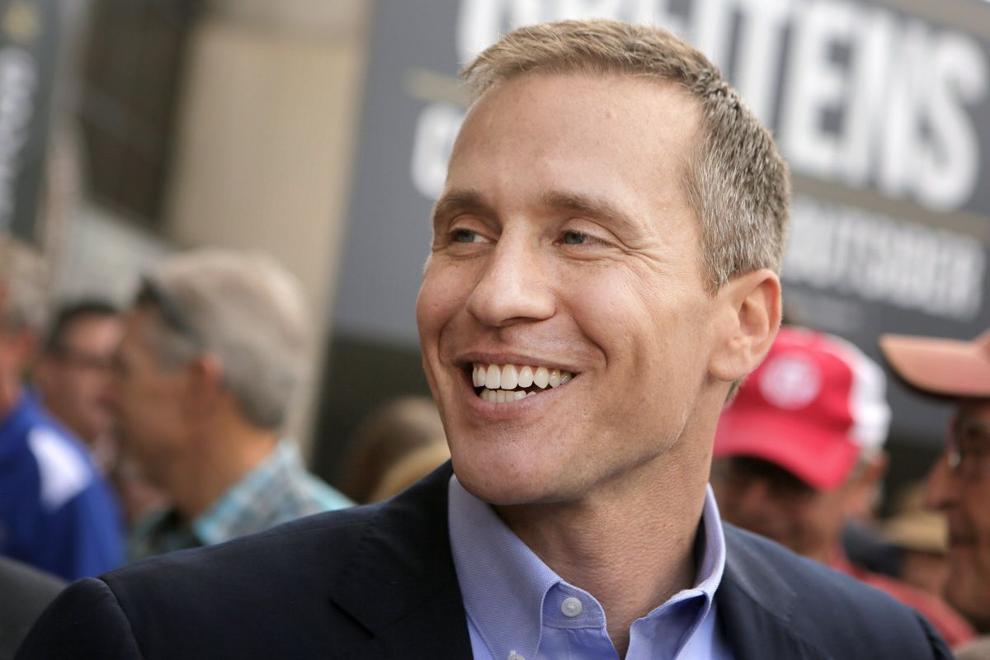 Eric Greitens running for Missouri governor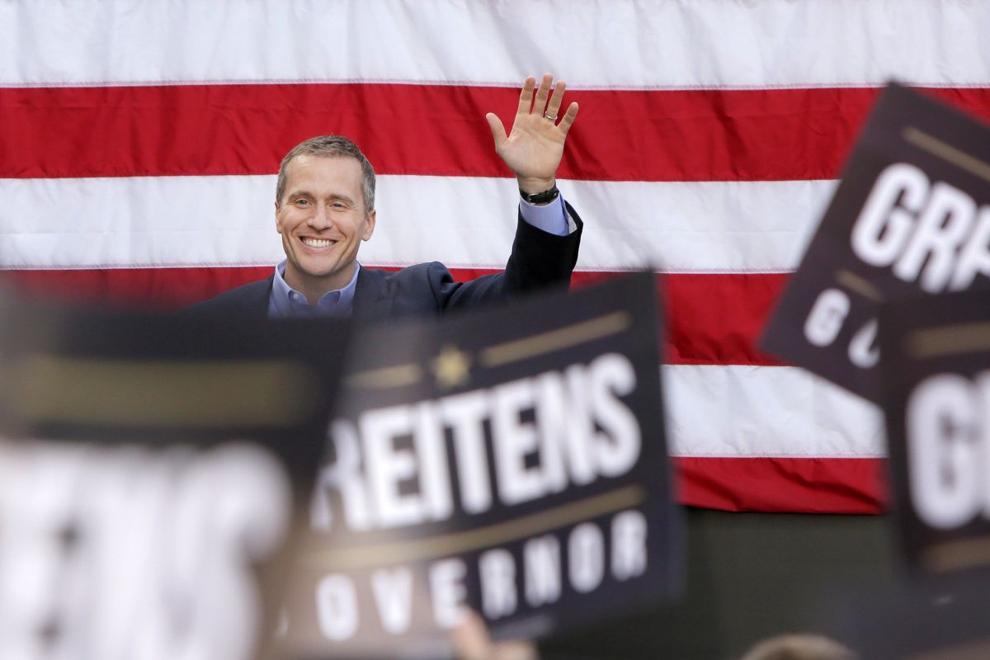 Eric Greitens running for Missouri governor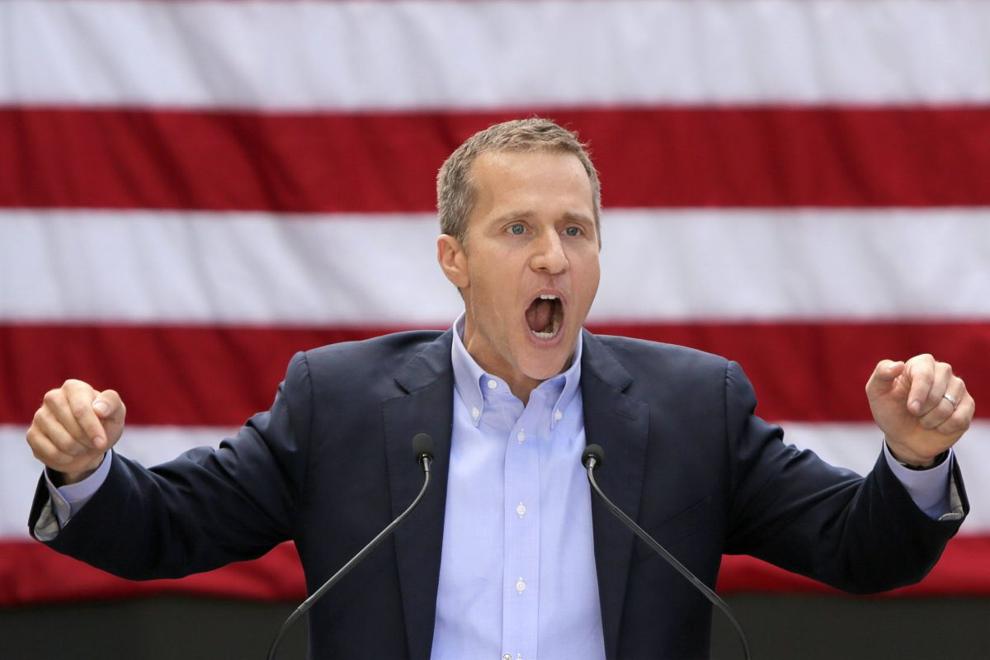 Bob Dixon, Eric Greitens, Peter Kinder, John Brunner, Mike Kehoe, Catherine Hanaway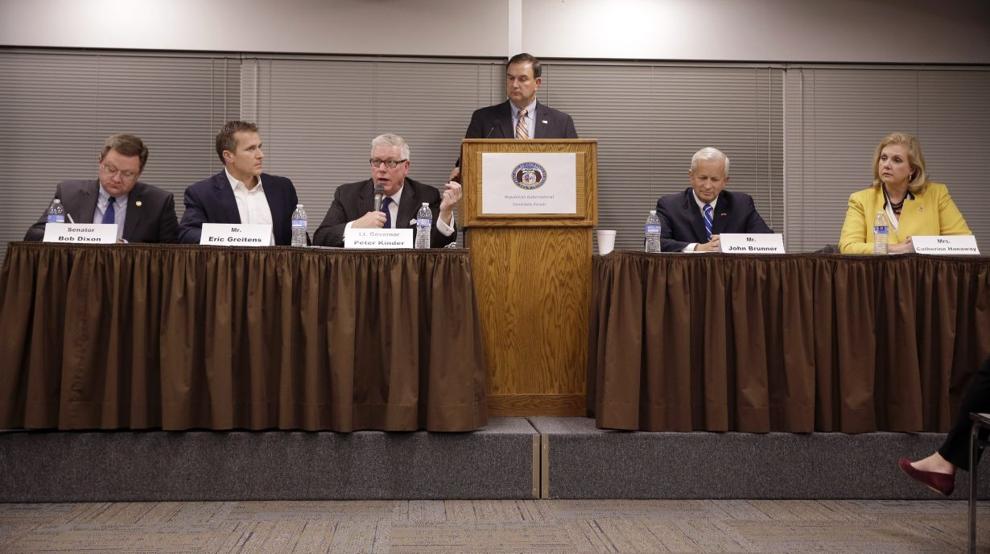 Greitens at Kiwanis prayer breakfast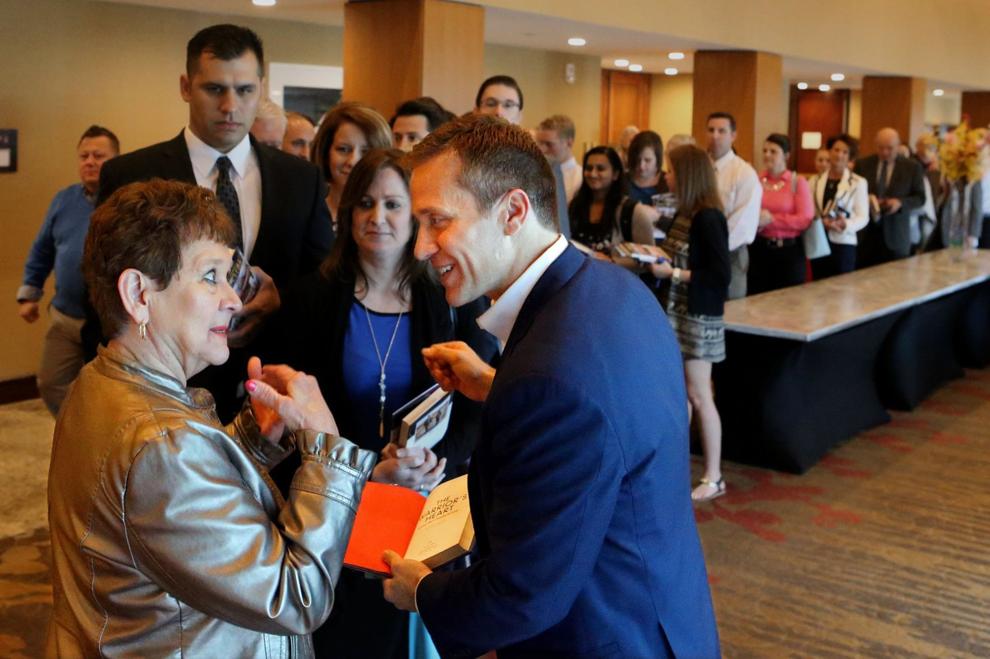 Greitens at Kiwanis prayer breakfast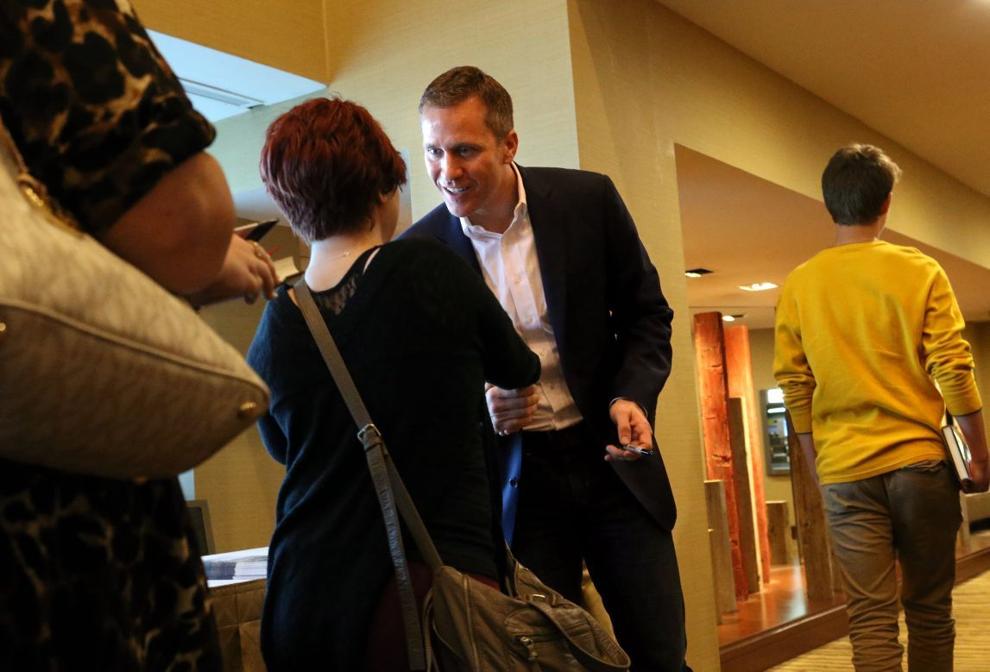 Missouri Republican governor candidate Greitens release campaign videos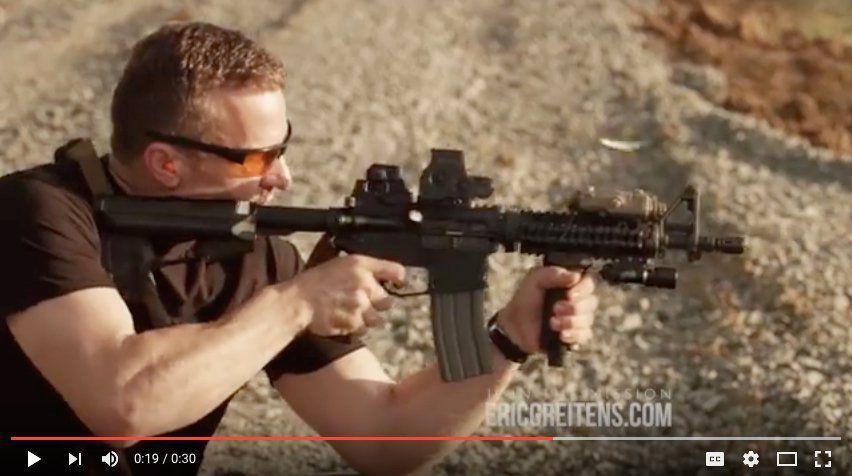 Eric Greitens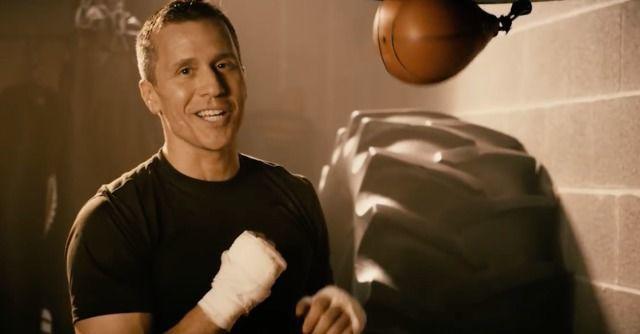 Greitens presser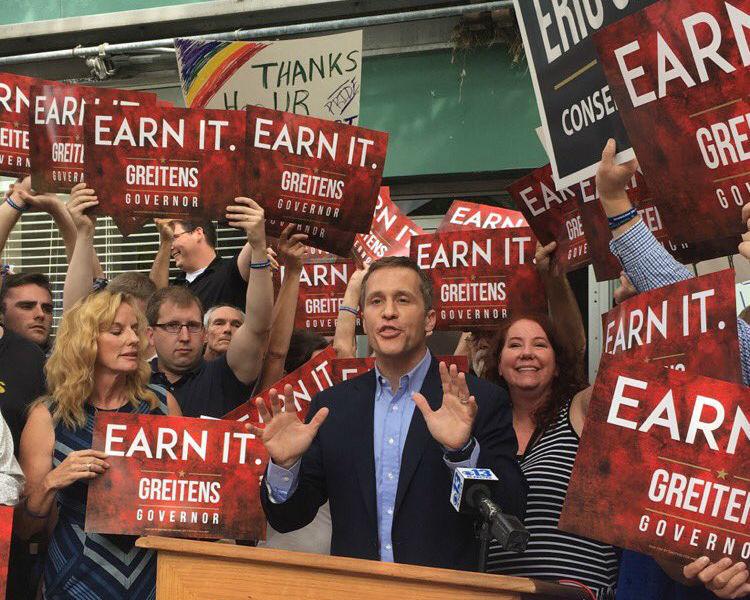 Greitens fans wait for results in Chesterfield
Eric Greitens talks with Austin Chambers during 2016 campaign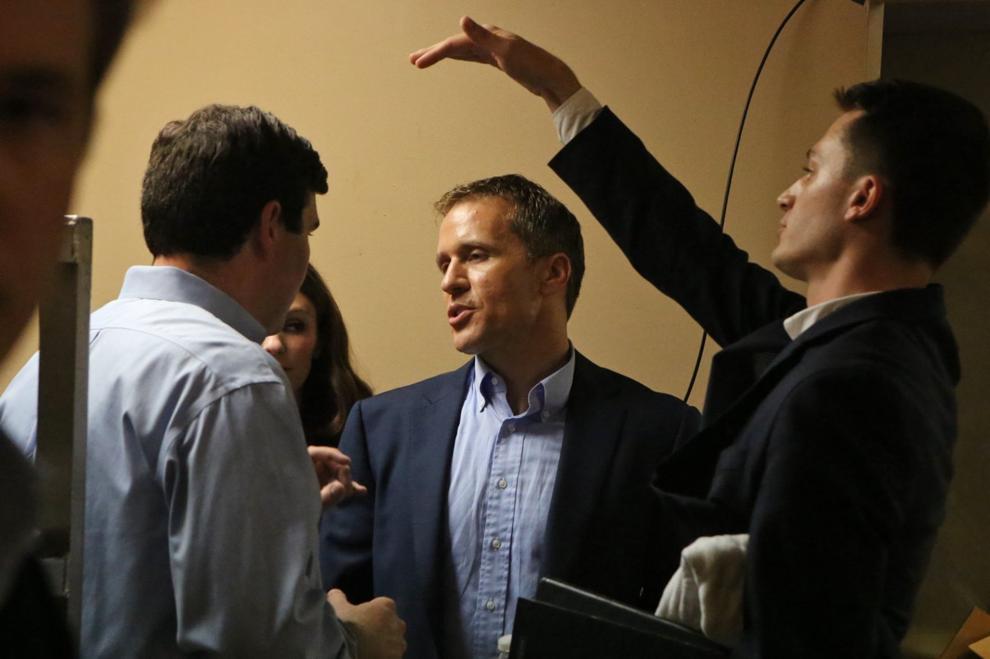 Greitens thanks supporters for victory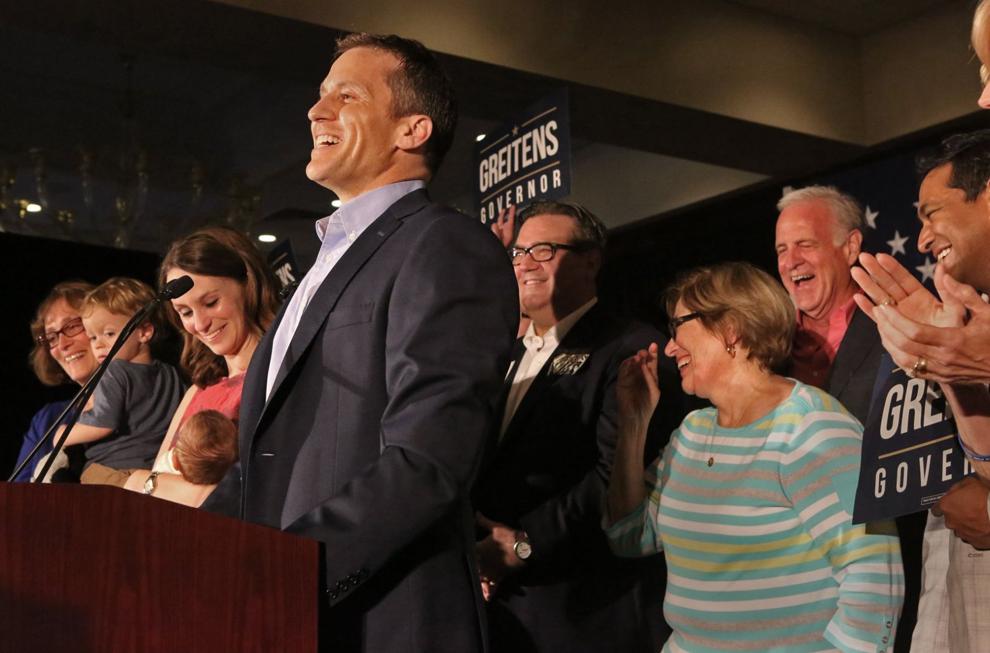 Eric Greitens Inauguration as Governor of Missouri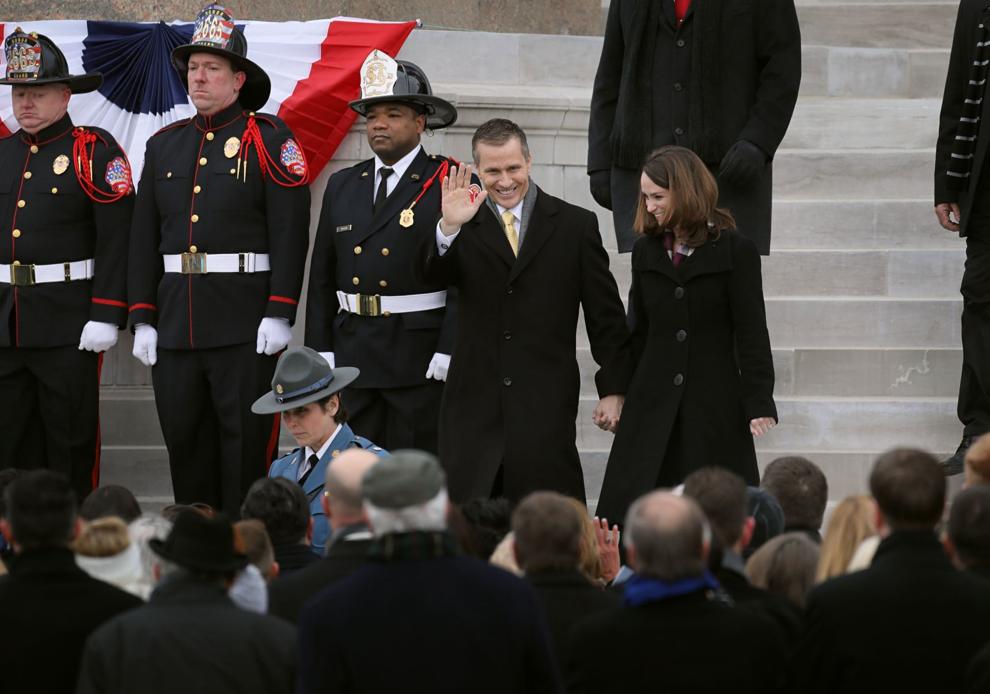 Eric Greitens becomes 56th governor of Missouri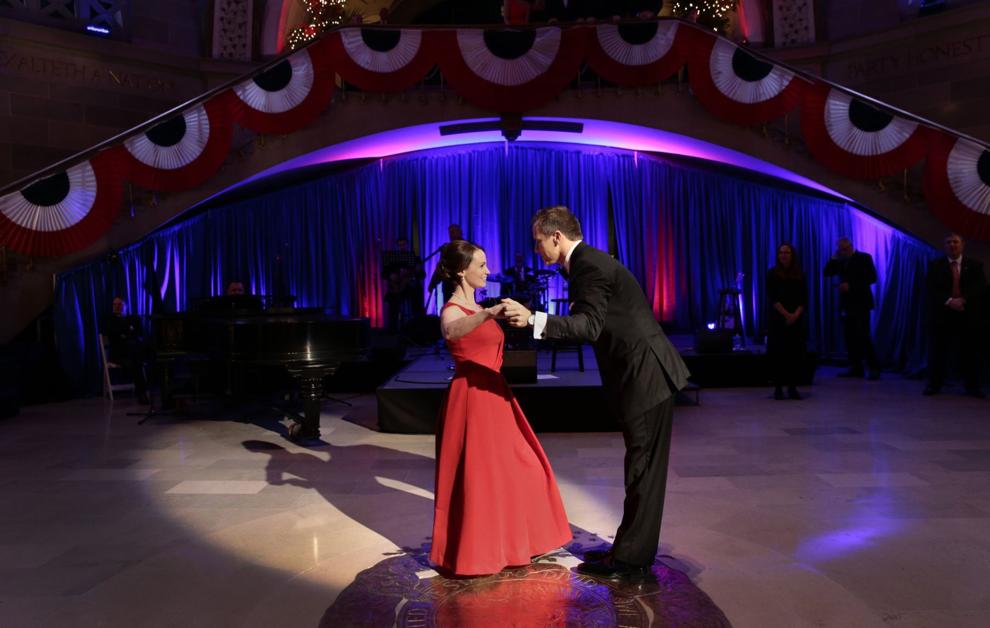 Eric Greitens becomes 56th governor of Missouri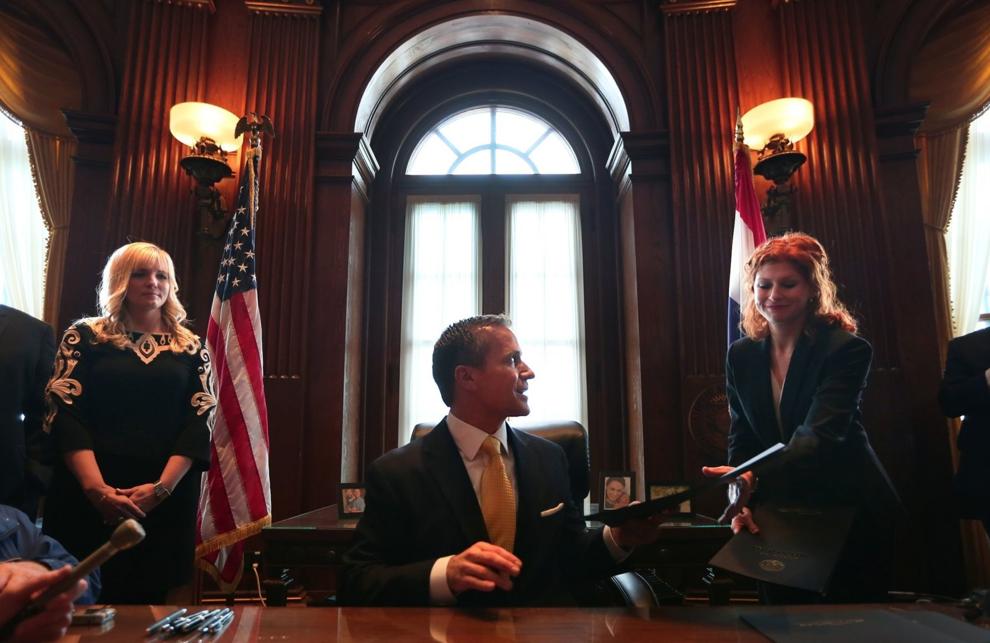 Vice President and Governor visit Vandalized Cemetery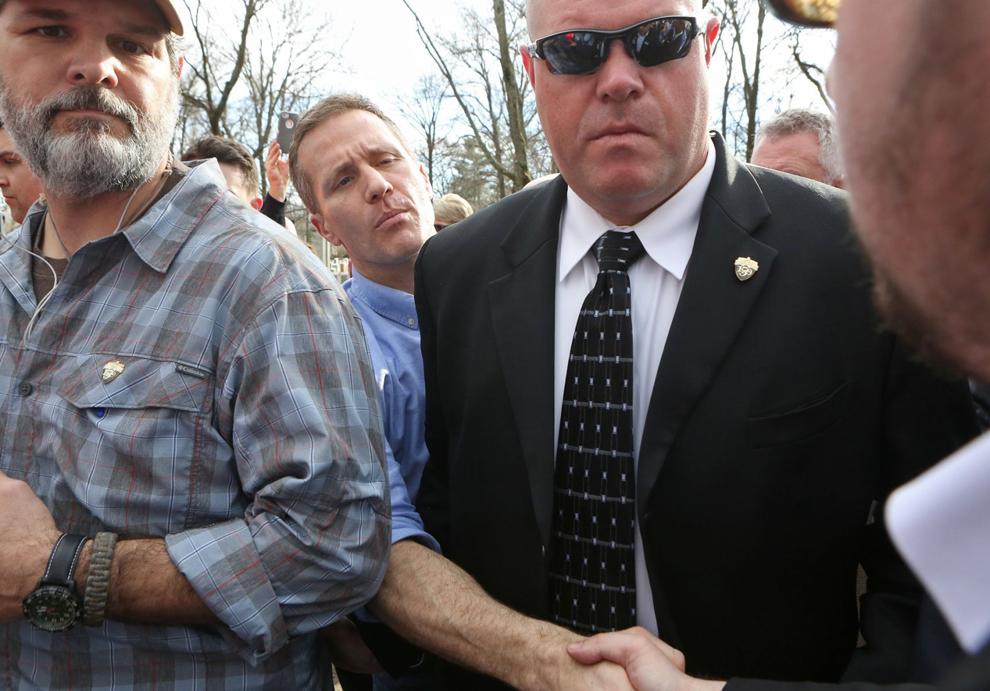 Vice President and Governor visit Vandalized Cemetery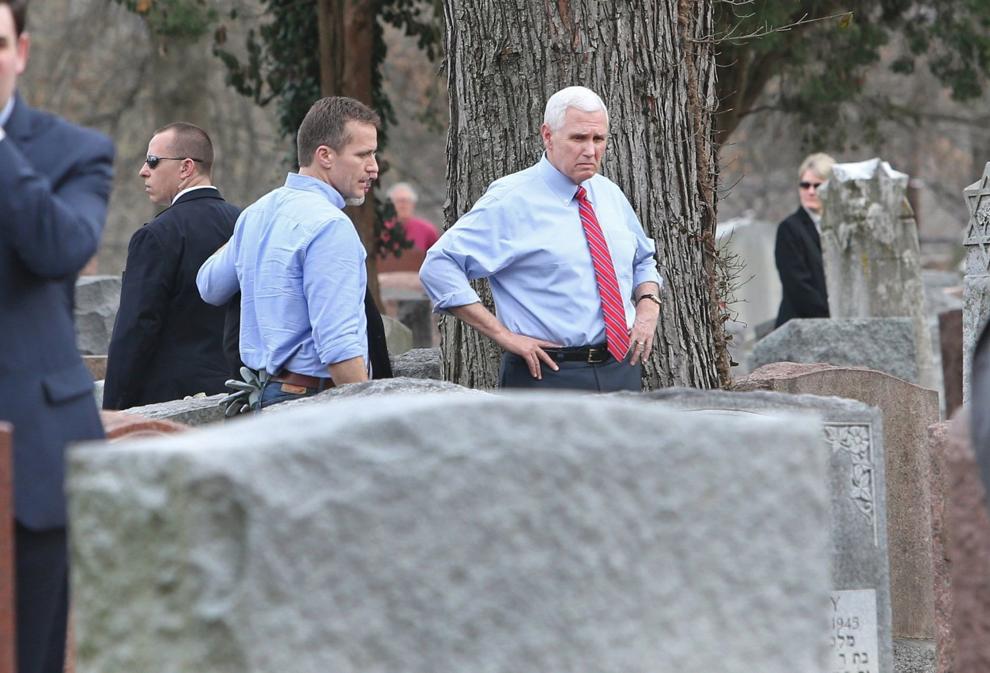 Gov. Eric Greitens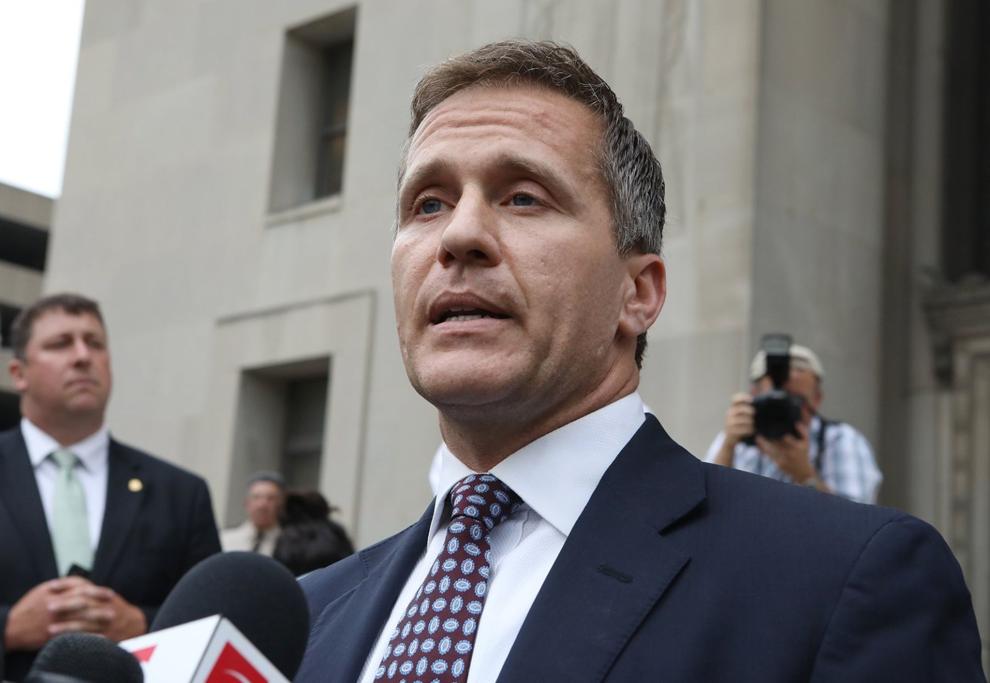 Missouri Gov. Eric Greitens indicted for felony invasion of privacy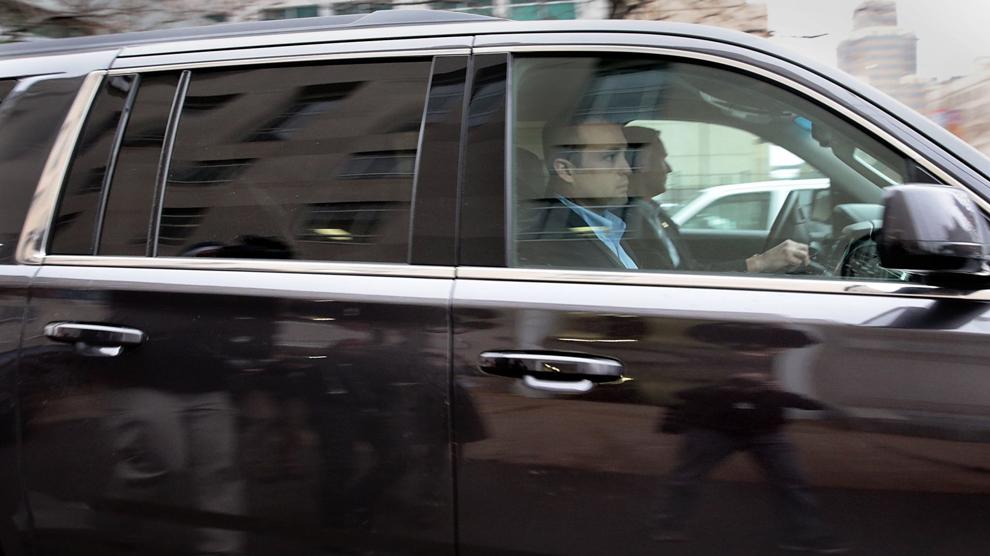 Senate opens special session on disciplinary action on Governor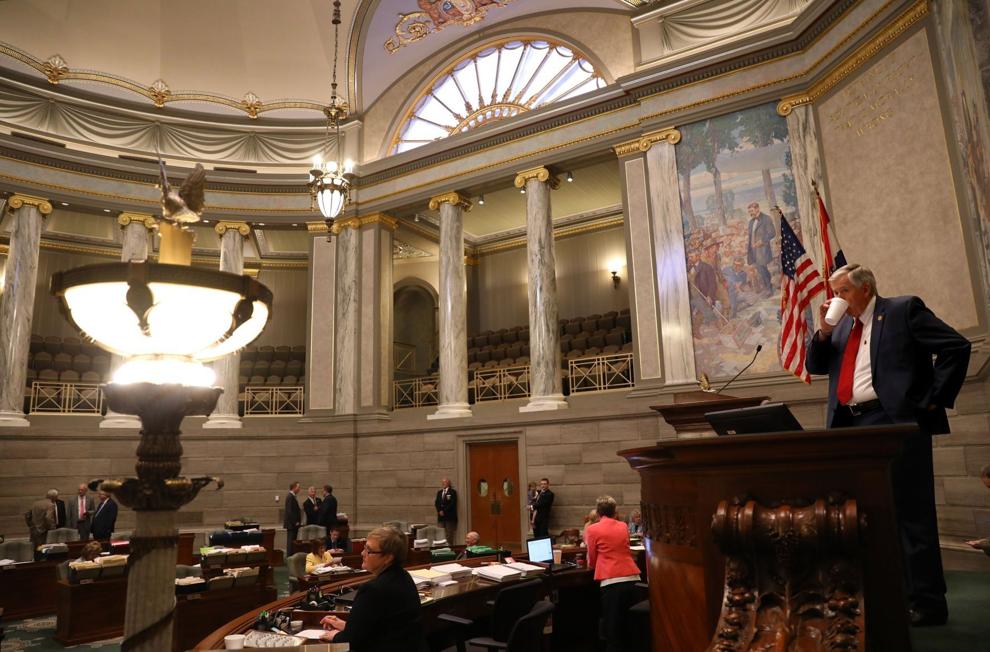 House opens special session on disciplinary action on Governor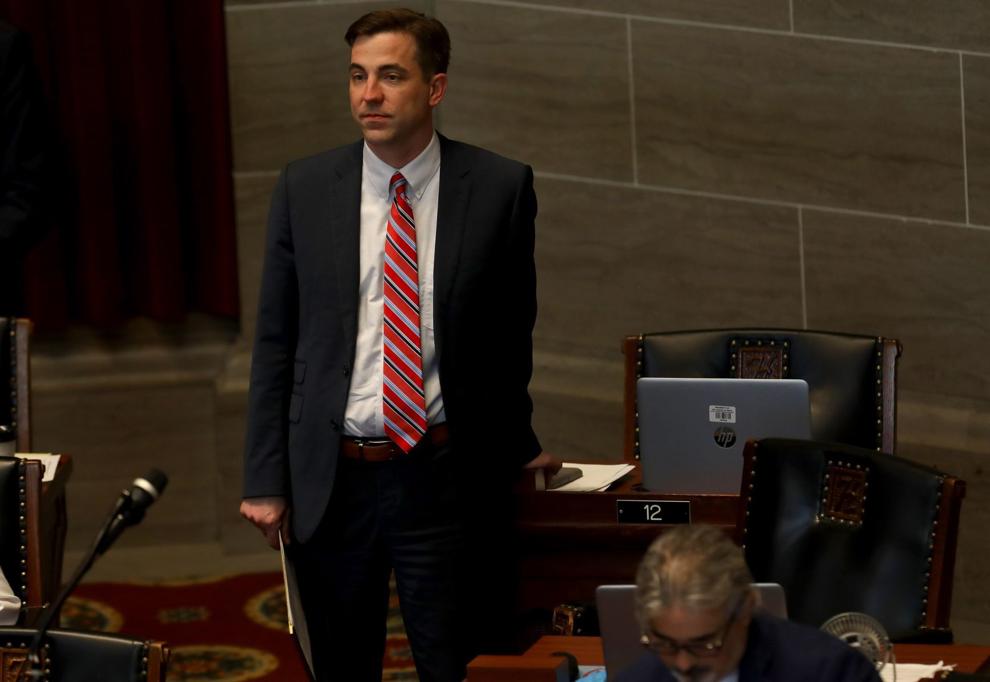 House opens special session on disciplinary action on Governor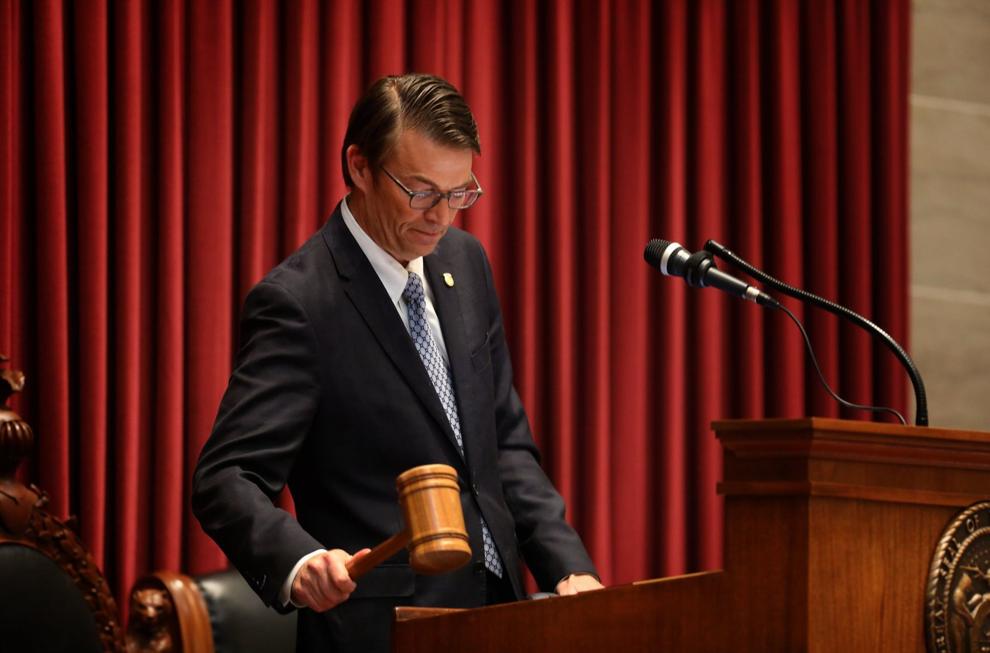 Case dismissed against Gov. Greitens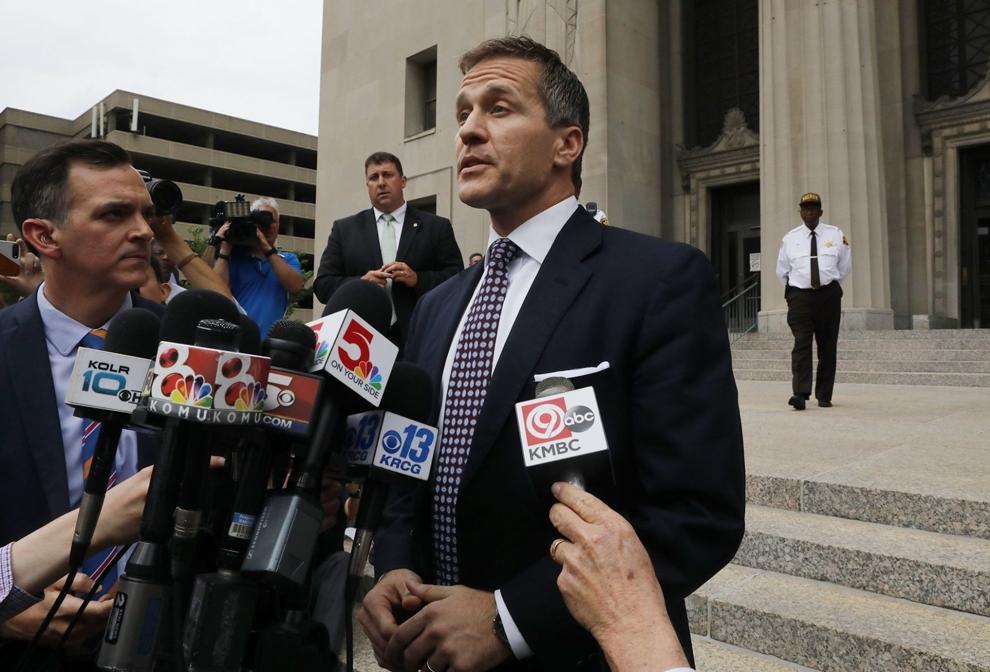 Gov. Greitens calls this a witch hunt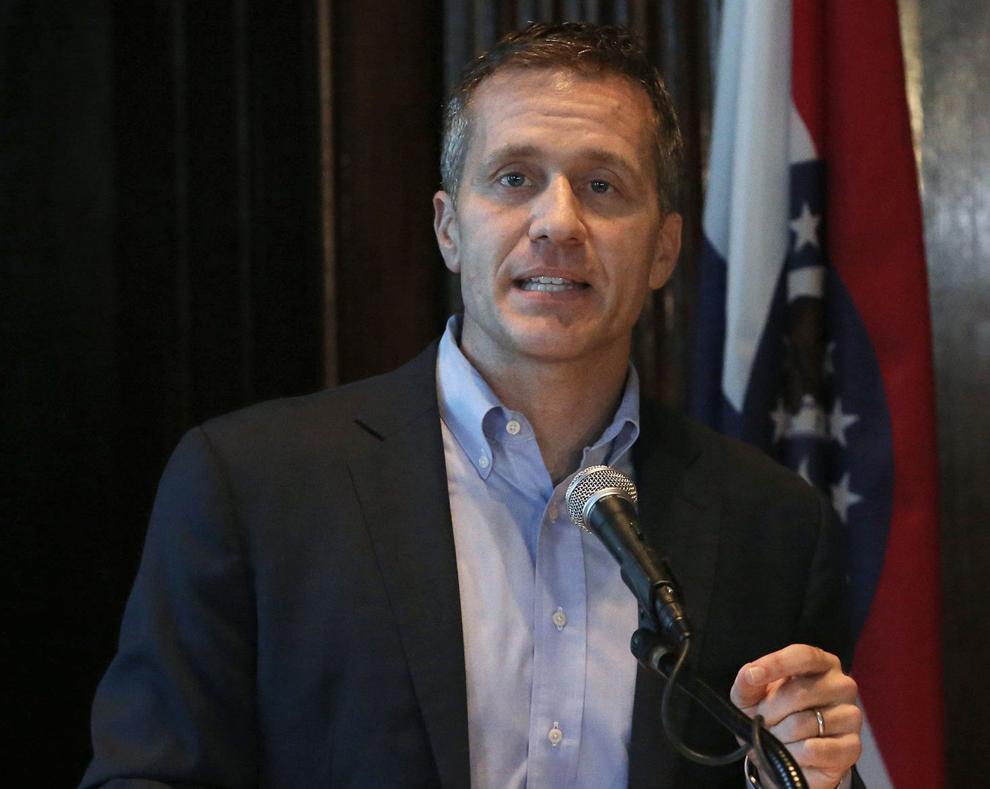 Gov. Greitens calls this a witch hunt