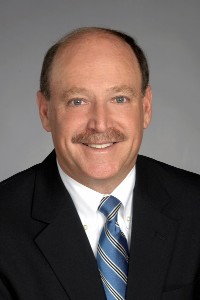 ST. LOUIS -- The uproar over the Northeast Fire District has found its way to the White House.
U.S. Rep. Lacy Clay has sent President Barack Obama a strongly -worded letter urging him to withdraw his nomination of Circuit Court Judge John Ross for a spot on the federal bench.
Ross, the presiding judge in St. Louis County, put the court in control of the troubled fire district's finances last year amid allegations of inappropriate payments and violations of open meetings laws by the district's elected board. A temporary restraining order has been in place since Oct. 20, 2009, and retired judge Booker Shaw was appointed as the district's "special master" two months later.
While the district's potential improprieties have generated scrutiny from a grand jury, the state auditor, the attorney general and federal prosecutors, Ross has drawn criticism -- mostly from supporters of the ousted fire regime -- that he overstepped his legal bounds.
On Dec. 6, Clay wrote Obama, accusing Ross of "judicial activism and blatant unfairness."
"Ross has jeopardized the integrity our of judicial system while substituting his own political opinions for the applicable law," Clay wrote. "Without statutory or constitutional authority, he has prevented officials from exercising powers granted to them by Missouri law, thus, engaging in racial and discriminatory practices in a district that consists of 85% percent African American population."
Clay attached a meandering seven-page letter signed by, among others, deposed fire district attorney Elbert Walton Jr. In the letter, sent earlier to U.S. Sen. Claire McCaskill, Walton identifies himself as chairman of the "Citizens for Fairness in the Appointment of Judges."
Court intervention was a key reason Walton and former board president and chief Joseph L. Washington were prevented from walking away from the nearly bankrupt district with almost $1 million in a cloudy deal struck with the then-board. Two others who signed Walton's letter -- Anthony Weaver and Yolonda Fountain-Henderson -- have since lost jobs with the district.
Clay's resistance, while notable, may not be enough to derail Ross' nomination. Judicial appointments are confirmed in the Senate, not the House.
It's likely that the administration vetted Ross with McCaskill before nominating him earlier this month to fill a vacancy on the federal district court for Eastern Missouri.