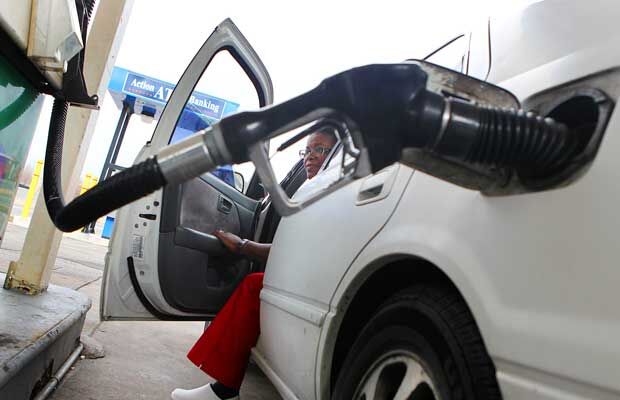 JEFFERSON CITY — Missouri voters won't get a chance to weigh in on higher gasoline taxes after all.
A group that had been circulating petitions seeking enough signatures to put a question on the 2022 ballot regarding the soon-to-rise tax has ended its effort for undisclosed reasons.
"We were unable to get all the pieces to come together. We'll be looking at tax reforms the Legislature can take up that would remove the extra burdens lawmakers added by increasing the gas tax by 75%," said Jeremy Cady, executive director of conservative lobbying group Americans for Prosperity.
The signature collection effort had been underway since May after the proposed referendum language was approved by Attorney General Eric Schmitt.
The ballot initiative was aimed at the Legislature's approval of a bill to gradually increase the state's 17-cent-a-gallon gas tax to 29.5 cents over five years, with the option for buyers to get a refund if they keep track of their receipts.
Gov. Mike Parson signed the increase into law. Parson and Lt. Gov. Mike Kehoe, both Republicans, have been vocal advocates for raising the gas tax for years.
The gas tax goes into effect Aug. 28. It would have been put on hold if the petition drive had been successful pending the outcome of next year's vote.
In addition to raising the per-gallon tax, the measure includes a provision increasing annual fees on electric vehicles by 20% per year over a five-year period. And, the plan would create a task force to study the impact electric vehicles have on the state's transportation system.
The current fuel tax rate generated about $692 million in 2020. The added taxes are projected to raise an additional $455 million annually to put toward maintaining Missouri's roads and bridges.
Of that, about 30% to 40% of the proceeds would come from out-of-state motorists passing through Missouri, supporters have said.
Increasing the tax will boost Missouri's tax rate from 49th lowest in the nation to a middle-of-the-pack position among surrounding states but still far less than Illinois' 52 cents per gallon.
Missouri's fuel tax has not been increased since 1996, despite having the seventh largest highway system in the nation. Alaska is the only state with a lower gas tax — with an 8-cent-per-gallon rate.