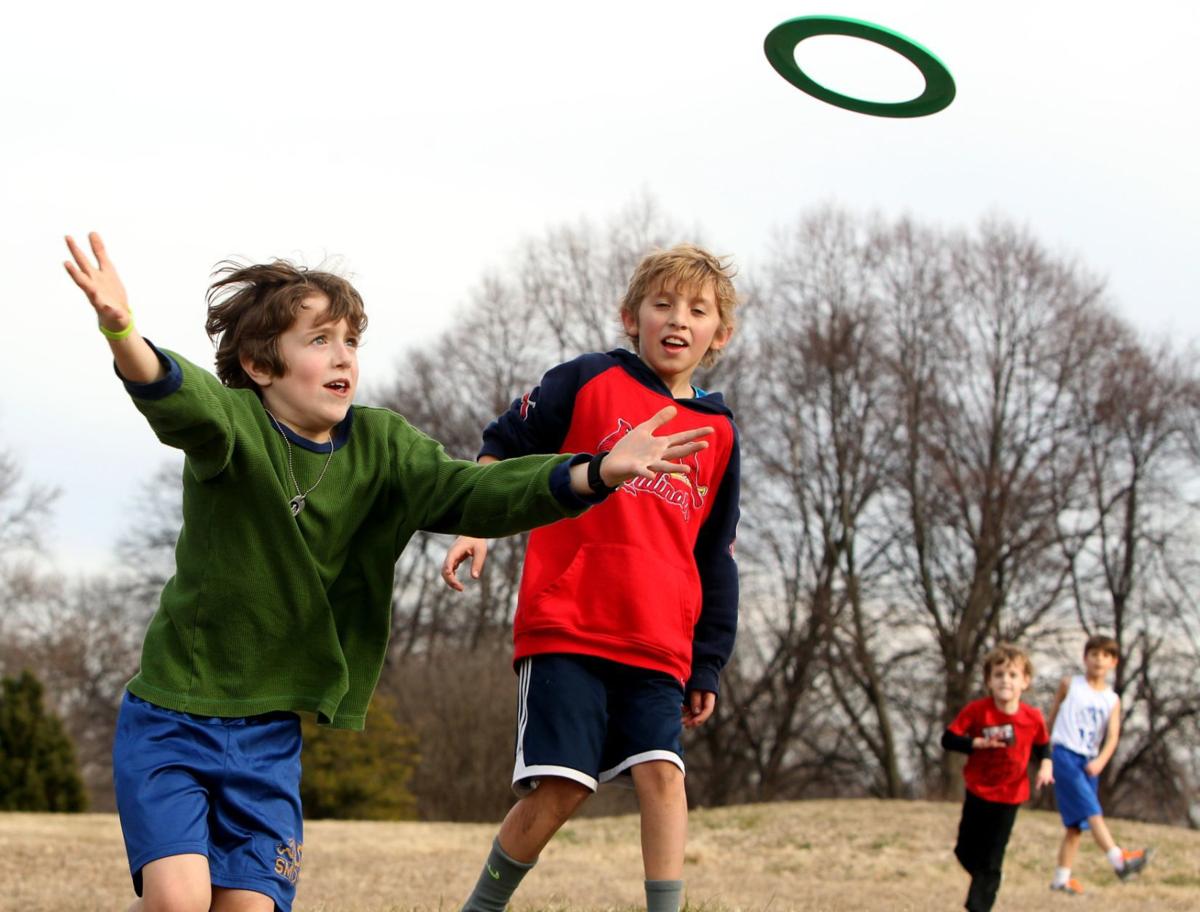 ST. LOUIS — Aldermen on Friday voted to designate city parks as child care facilities so they're exempt from a Missouri state law allowing people to carry concealed firearms without permits and training.
The sponsor, Alderman Cara Spencer, D-20th Ward, called the bill "a creative way of pushing the limits of our gun laws."
"We need to give our police department the tools they need to intervene in situations that are very dangerous and ones that involve our children," she said. "At the very least our parks should be gun-free zones."
The bill also asserts that the state child care exemption would bar open carry of guns.
But Alderman Bret Narayan, D-24th Ward, warned that the measure — which passed on a 16-2 vote — is likely to be successfully challenged by gun rights advocates in the courts.
Narayan said he shares Spencer's goal but that a child care facility "doesn't meet our common-sense definitions of a park." He said a separate pending bill to allow private groups to ban guns when they get permits to use a portion of a park has a better chance of withstanding a legal challenge.
Spencer in response said the vast majority of activity in parks isn't organized by groups. Her measure requires signs explaining the prohibition to be posted at all park entrances, parking areas, playgrounds and athletic fields.
Joining Narayan in voting against the bill was Alderman Brandon Bosley, D-3rd Ward. He said he worried that a police stop of a park visitor carrying a weapon simply to protect his family could escalate because of "miscommunication."
"We have an environment where the police don't trust the community and the community doesn't trust the police," he said.
Alderman Joe Vaccaro, D-23rd Ward, said he voted for the bill "because it seems like the thing to do" but questioned if would really make the parks any safer.
He predicted that many law-abiding citizens who might otherwise carry guns for protection would obey the no-gun signs but people who commit crimes won't.
Jacob Long, a spokesman for Mayor Lyda Krewson, said she intends to sign the bill.
The city now has its own open-carry ban that applies citywide but Public Safety Director Jimmie Edwards said police don't enforce it because another state law preempts most local restrictions.
In 2017, a St. Louis circuit judge upheld a ban on guns imposed by the St. Louis Zoo in Forest Park, saying it's OK because it is both an educational facility and a gated amusement park. Those are among the places where guns can be barred under Missouri law.
But last year, an appeals court said the ruling was flawed and ordered the judge to hold a new round of hearings on the case, which is still pending.
Tax breaks endorsed
Aldermen on Friday also gave preliminary approval to millions of dollars in tax subsidies for three major development projects:
• $11.85 million in tax-increment financing, or TIF, assistance for the $69.7 million redevelopment of the former Post-Dispatch building on the north end of downtown. The building, which the newspaper left in September, will house the Square tech firm's St. Louis operations.
• $14.1 million in TIF incentives for a $91.5 million mixed-use development next to the Forest Park-DeBaliviere MetroLink station. That project, proposed by Pearl Capital Management, would have 290 apartments, 30,000 square feet of retail space and 440 parking spaces. Some of the spaces would replace spots from a MetroLink lot that would make way for the new building. Pearl also plans to demolish a strip shopping area to the north along DeBaliviere Avenue.
• $5.5 million in incentives to try to convince Anheuser-Busch to put a new $100 million food-production facility on the campus of its Soulard brewery. The city is competing for the plant with some other cities in which A-B has breweries. The measure would abate half of the new facility's real estate tax for five years and 75% of personal property tax for the same time period.
Aldermen voted unanimously for the brewery measure and 19-3 for both the Square and Pearl deals.
Alderman Annie Rice, D-8th Ward, who objected to both, said Square, which she said is a "wildly successful" company, doesn't deserve such a large tax break.
Ban on gay conversion therapy advanced
Also on Friday, aldermen gave first-round approval to prohibiting licensed therapists in the city from trying to change the sexual orientation or gender identity of minors.
The measure, endorsed on a voice vote, is part of a national effort by gay rights advocates to outlaw the practice.
The sponsor, Alderman Christine Ingrassia, D-6th Ward, said such therapy has been discredited by professional groups such as the American Psychiatric Association and American Psychological Association.
She and other supporters said children subjected to such treatment are more likely to experience depression and to attempt suicide or engage in other self-harming behavior.
The only opponent was Bosley, who said the ban would intrude on parents' rights to choose what is best for their kids. "The government is trying to take over the way you raise your children," he said, referring generally to societal trends.
That spurred a strong reaction from the board's first openly gay member, Shane Cohn, D-25th Ward. "This is a practice that's rooted in bigotry (and) homophobia," he asserted. "It's not therapy … it's brainwashing."
Violators of the proposed law could be fined up to $500. Ingrassia, however, on Friday removed a provision that would have allowed an alternate penalty of up to 90 days in jail.