CLAYTON — St. Louis County Executive Sam Page will announce on Friday the most severe restrictions on activities the county has seen in months, as rates of coronavirus infections and hospitalizations continue to set daily records, a source with knowledge of the announcement said on Thursday.
For four weeks starting Tuesday, people will only be able to leave home to go to work or school, to exercise, seek medical care or shop for goods or supplies, the source said. They must also form social bubbles with 10 or fewer family members or friends and limit all interactions to that group — and can leave home for those interactions. It's not quite as restrictive as the stay-at-home order in effect for most of the spring; Page will call it a "safer at home" order.
Bars and restaurants will be closed to inside patrons, although customers will be able to take home prepared food and cocktails. Workers can go to the office, but they will be strongly advised to work at home. Businesses, including gyms, and places of worship, will be reduced to 25% of their occupancy limits, from 50%. Gym patrons and people attending houses of worship will be required to wear masks when they are working out or attending services. The maximum gathering of any kind will be reduced to 10, from 49.
Youth sports that are part of schools will be allowed to continue as they have under current guidelines, the source said. Club sports teams will be required to submit plans to the health department to show how they plan to mitigate virus transmission.
Page on Monday highlighted a Halloween party attended by as many as 200 people that took place at the home of a De Smet High School student. Five students who attended have tested positive, Page said, and two others had symptoms and were awaiting test results.
It wasn't immediately clear what actions the county might take if such a gathering were to take place after the new restrictions take effect Tuesday. The county's lawyers earlier this year sent cease and desist letters to businesses that violated the county's stay-at-home order, and sued to force two fitness centers to close.
Although the leaders of surrounding counties have been in contact to try to coordinate actions, the county is announcing the new restrictions on its own, the source said. 
Page introduced and encouraged the concept of social bubbles earlier this week, before it became mandatory. Group members must still wear masks and socially distance even when visiting within the small circle. If one member gets sick, everyone must be notified, so they can self-quarantine and get tested.
The Page administration settled on the measures after another day of record-setting rates of coronavirus infections and hospitalizations. The county recorded 991 total cases the week of Sept. 30 to Oct. 6. But on Thursday, the county said it had recorded 962 cases in just 24 hours.
Smaller gatherings dramatically reduce the risk of exposure to the coronavirus. A peer-reviewed online "risk assessment tool" built by researchers at Georgia Tech University shows there would be an 84% chance of an infected person at gathering of 50 people in St. Louis County. But that chance drops to a 30% chance at a gathering of 10.
City and state
The "safer at home" order highlighted the contrast in philosophy between the county's leadership and that of the rest of the metropolitan area and state. For example, Missouri Gov. Mike Parson on Thursday resisted a statewide masking mandate and relaxed the state's guidance on when students and teachers need to quarantine after being exposed to the virus. 
Meanwhile, a County Council member also sought Thursday to revive an effort to curb the authority of the county executive and health department during a pandemic. Page vetoed bills last month that would cause any state of emergency or a health order to expire after 15 days without the council voting to extend them.
Tim Fitch, R-3rd District, filed bills Thursday to be introduced at the council's regular meeting Tuesday that would allow the legislative body to end a state of emergency or health order with a majority vote. 
"If any council member is against this, it's only because they want NO oversight of the County Executive," Fitch wrote Thursday in a Facebook group for people who oppose the county's restrictions on sports during the pandemic.
In St. Louis, Mayor Lyda Krewson tweeted late Thursday that starting Saturday, gatherings of more than 10 people are prohibited in the city. That ban will last until further notice. 
Krewson's order did not include new restrictions on bars or restaurants. 
Dr. Will Ross, chairman of the city's Joint Boards of Health and Hospitals, said that most businesses in the city were complying with existing restrictions on occupancy and the board should target behavior that is driving the spread: parties at private homes. He said if worrisome data on infection and hospitalizations don't improve "in the next two days, we're on the cusp of coming right back in here and talking about a shelter-in-place (order), and that's going to anger a lot of people."
More records
Missouri on Thursday posted single-day records for cases, 4,603, and hospitalizations, 2,248. The rolling seven-day average for cases exceeded 4,000 for the first time: it stands at 4,113. Illinois also set records with 12,702 new cases and 5,258 people in hospitals.
And St. Louis-area hospitals reported staggering numbers of people admitted with symptoms of COVID-19. The St. Louis Metropolitan Pandemic Task Force reported 109 new admissions, the third straight day with more than 100. The seven-day average increased to 101, a record. There were a record 681 people hospitalized, with a record seven-day average of 599.
The data comes from the four major health systems — BJC HealthCare, Mercy, SSM Health and St. Luke's — that serve the region.
Dr. Fredrick Echols, the city's acting health director, displayed heat maps showing concentrations of infection in the southern and central sections of the city.
"Our concern right now is also that the increased transmission may be moving northward, so that would put us back to where we were at the beginning of the pandemic, where our most vulnerable populations across the city are really being impacted," he said.
These maps and charts show the spread of COVID-19 in Missouri and Illinois.
Photos: COVID-19 testing administered by National Guard in St. Charles
National Guard administers COVID-19 tests in St. Charles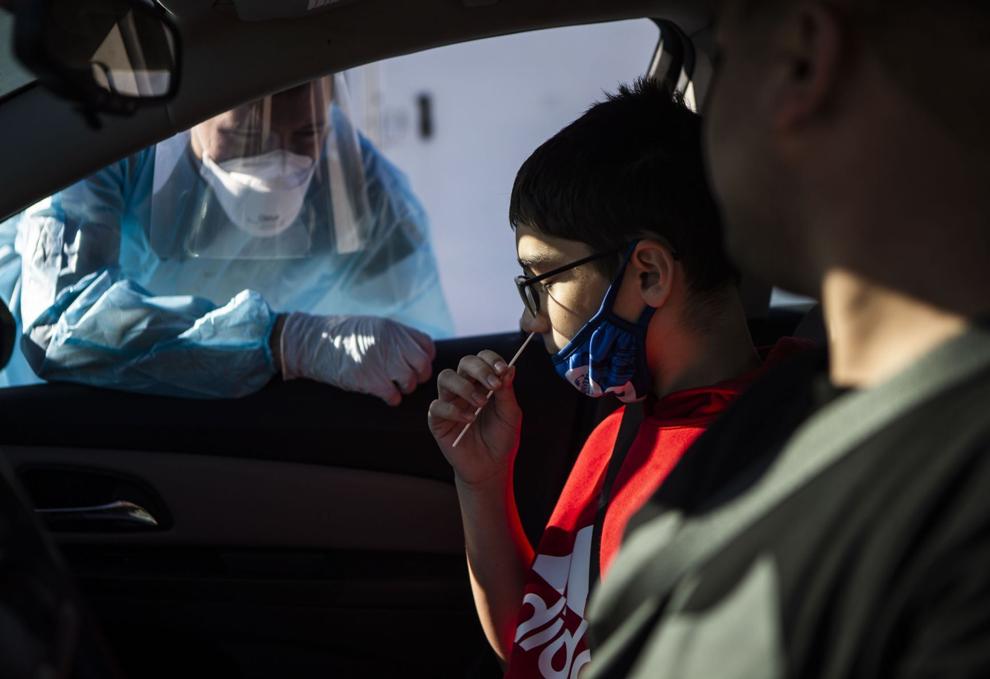 National Guard administers COVID-19 tests in St. Charles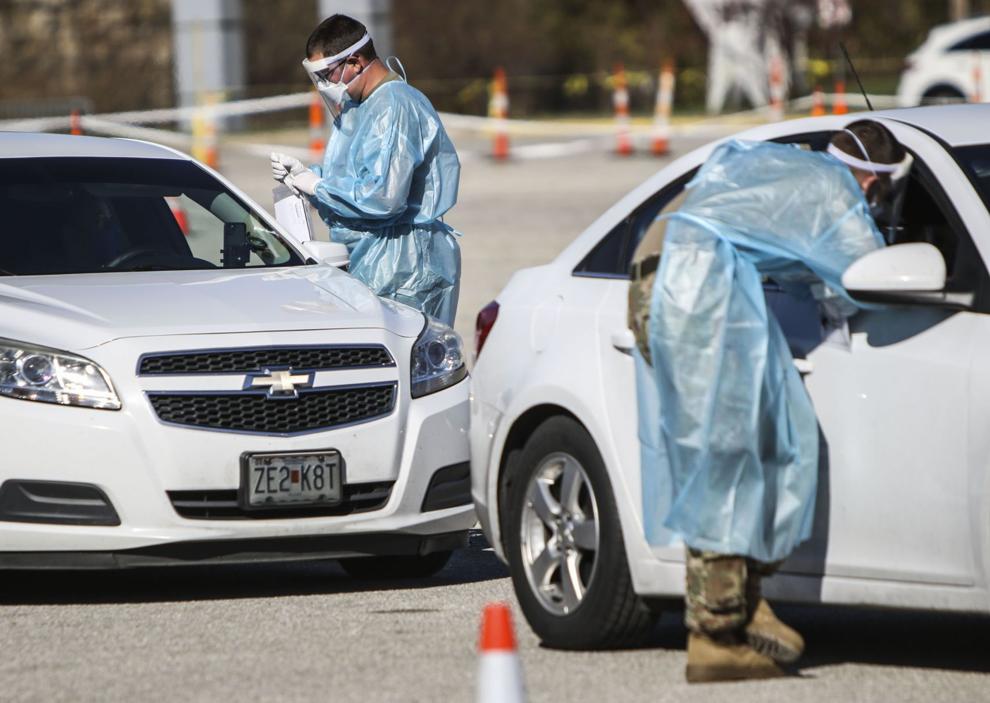 Watch Now: Missouri National Guard holds free Coronavirus testing
Missouri National Guard hosts COVID-19 testing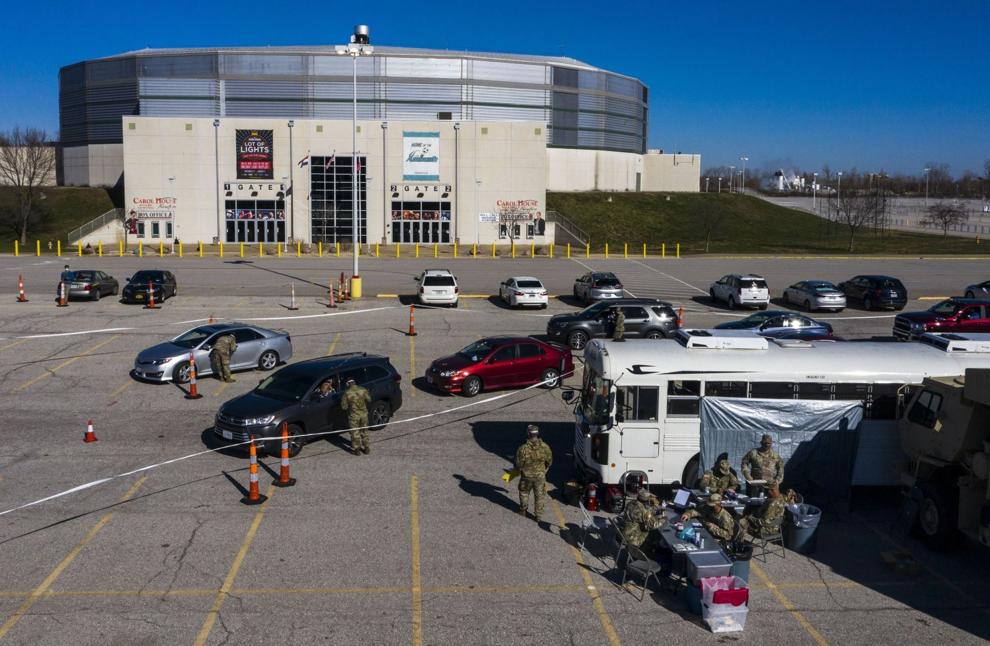 National Guard administers COVID-19 tests in St. Charles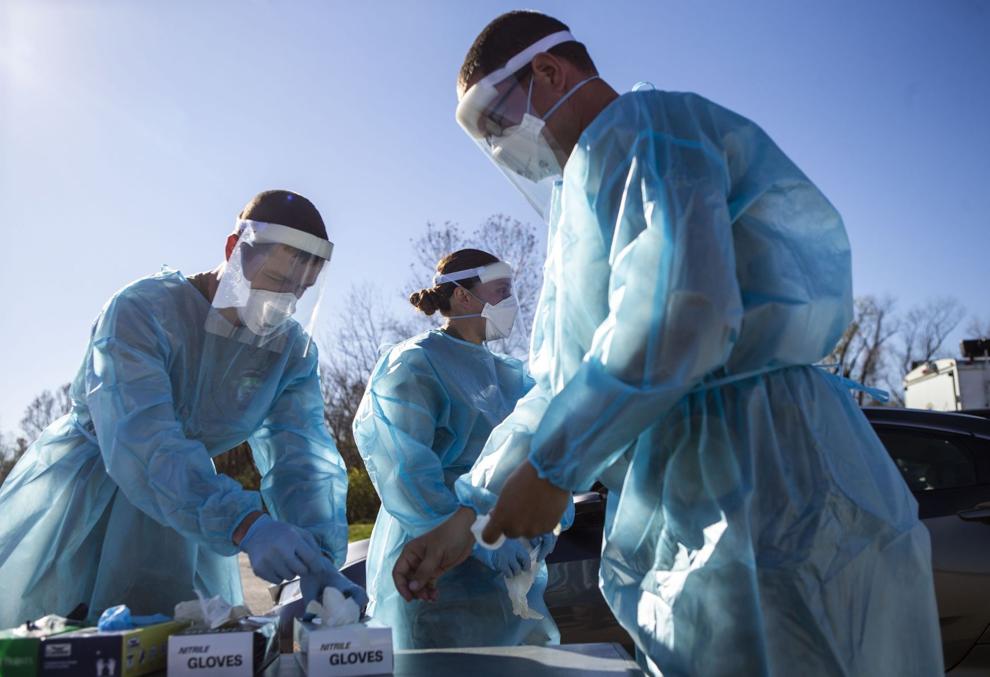 Missouri National Guard hosts COVID-19 testing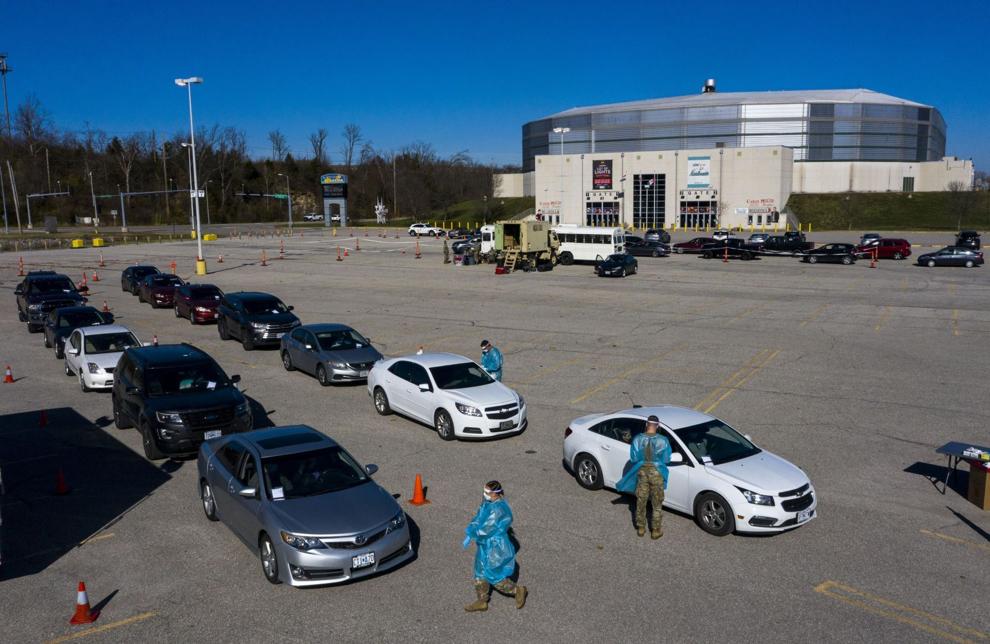 National Guard administers COVID-19 tests in St. Charles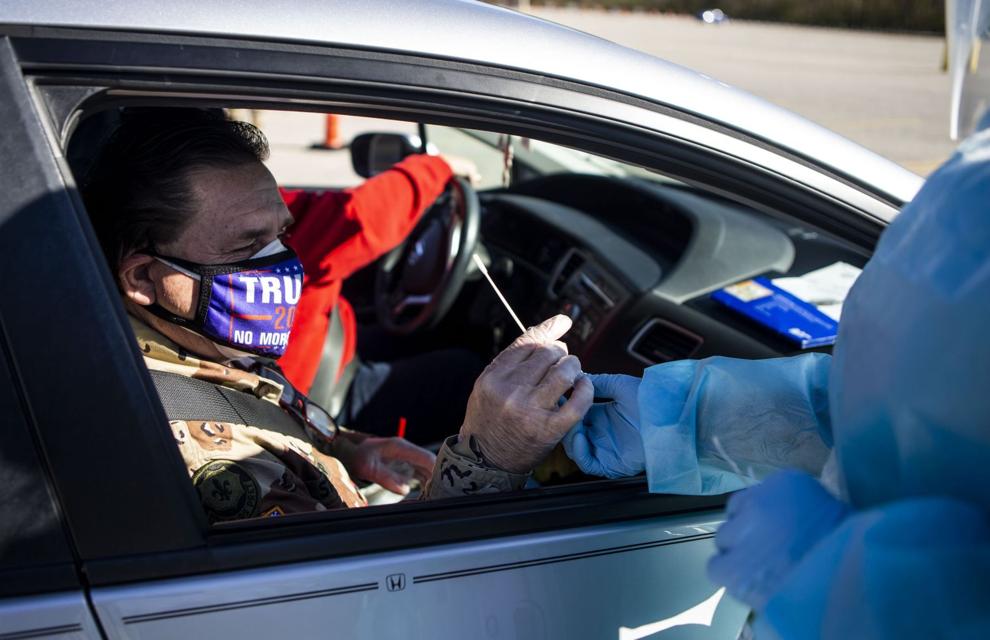 National Guard administers COVID-19 tests in St. Charles
National Guard administers COVID-19 tests in St. Charles
National Guard administers COVID-19 tests in St. Charles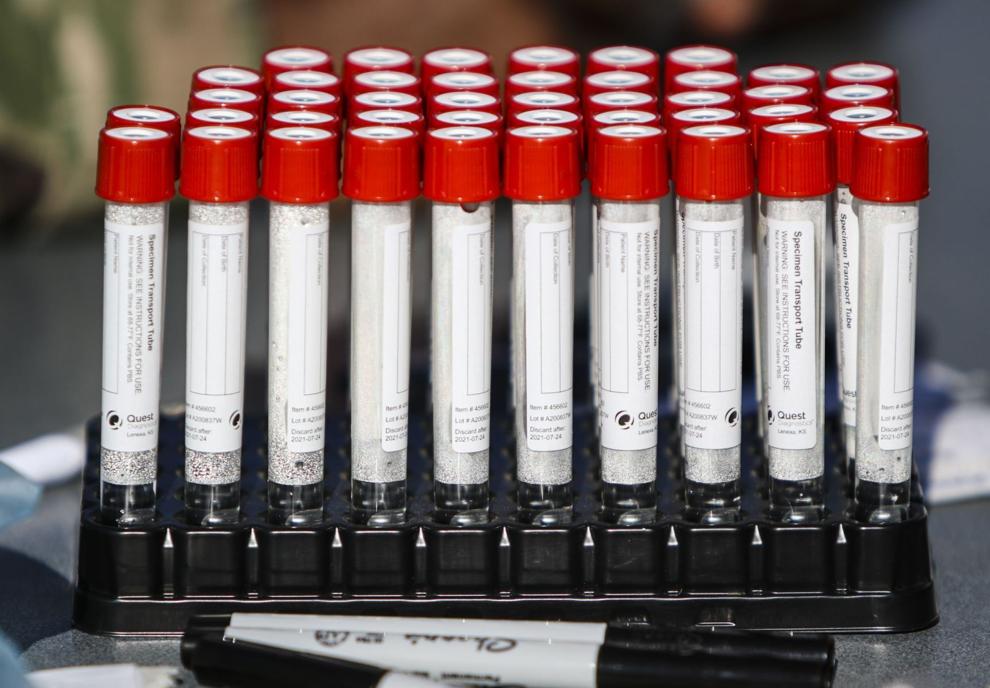 National Guard administers COVID-19 tests in St. Charles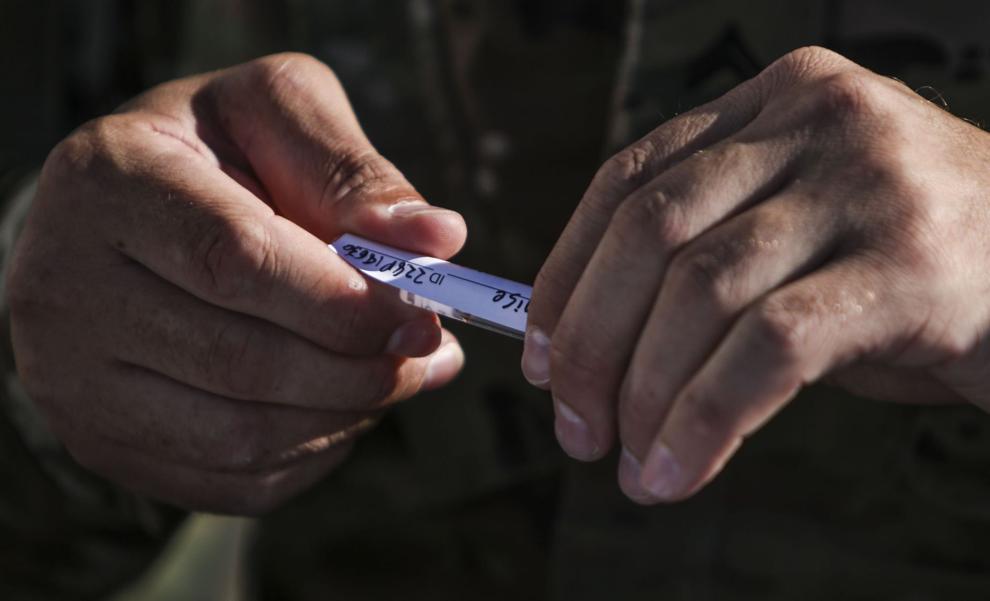 National Guard administers COVID-19 tests in St. Charles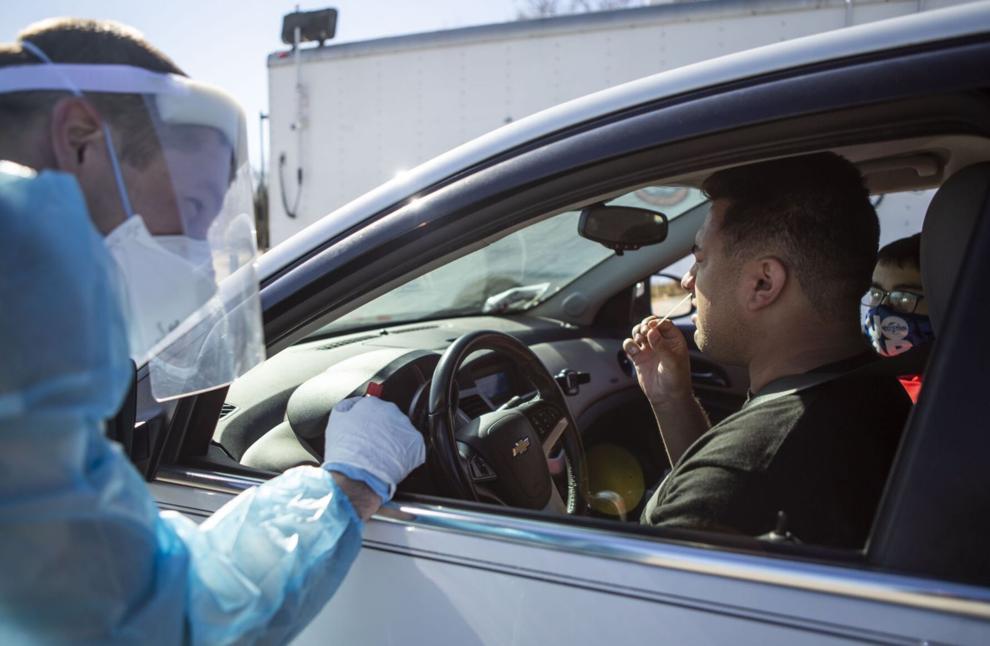 National Guard administers COVID-19 tests in St. Charles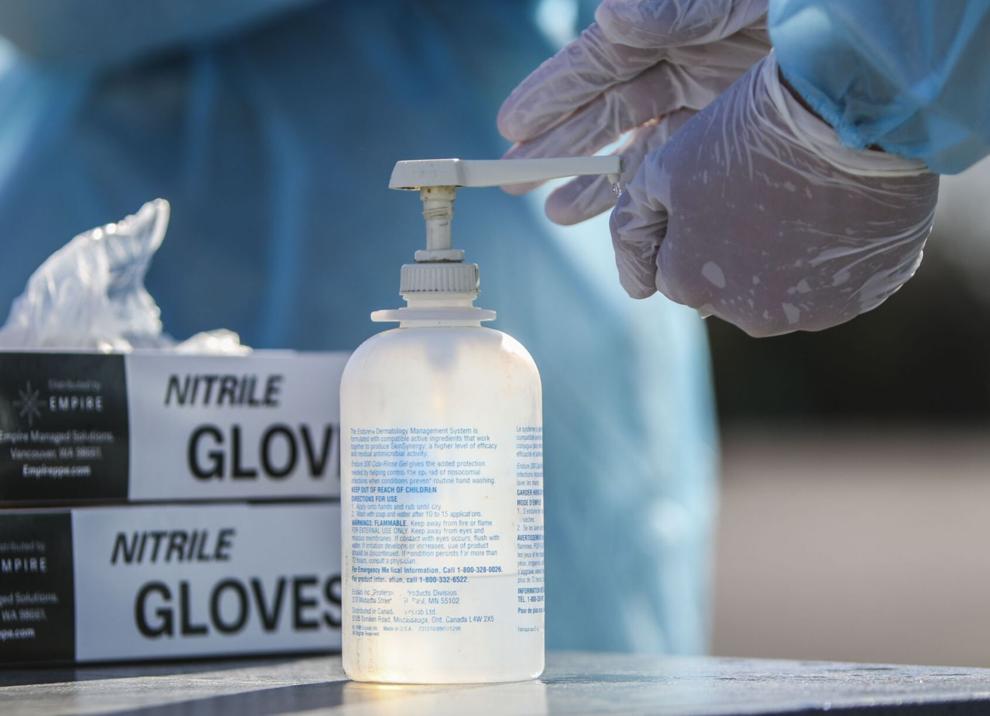 National Guard administers COVID-19 tests in St. Charles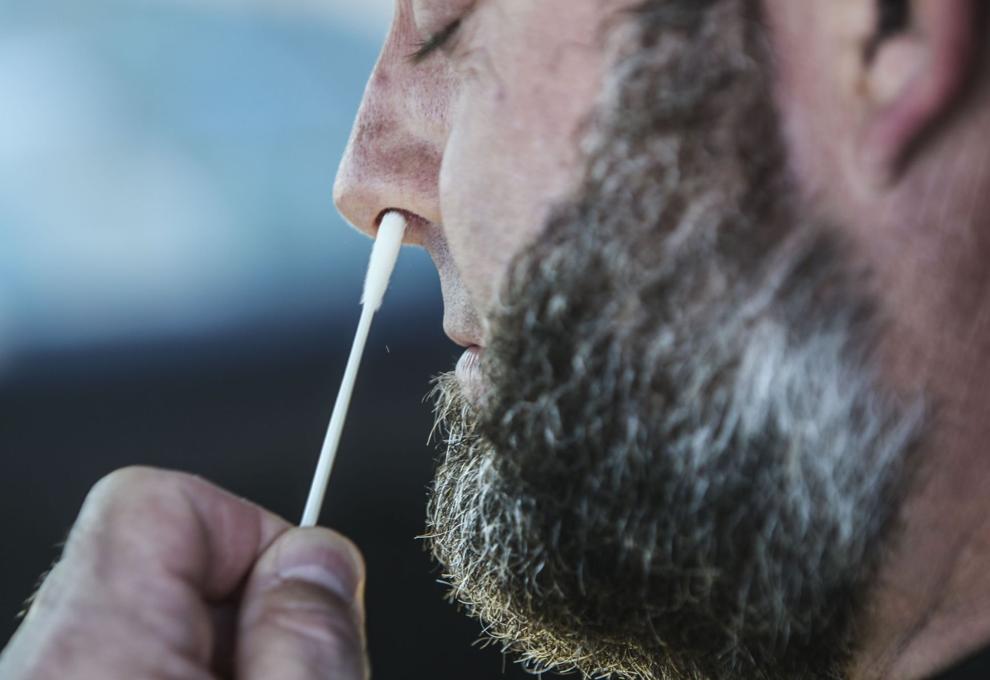 National Guard administers COVID-19 tests in St. Charles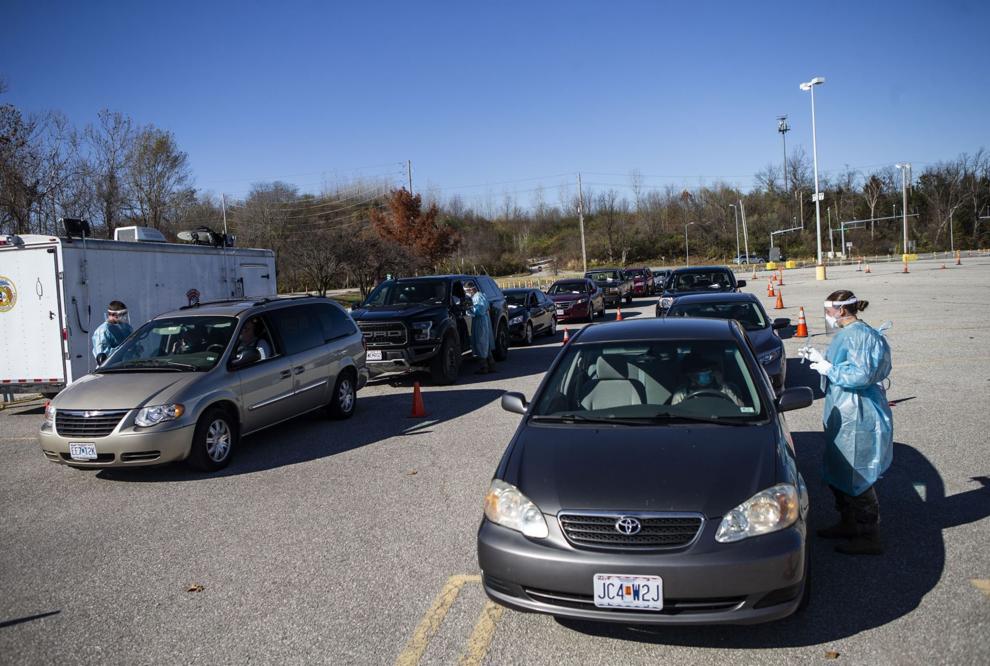 National Guard administers COVID-19 tests in St. Charles