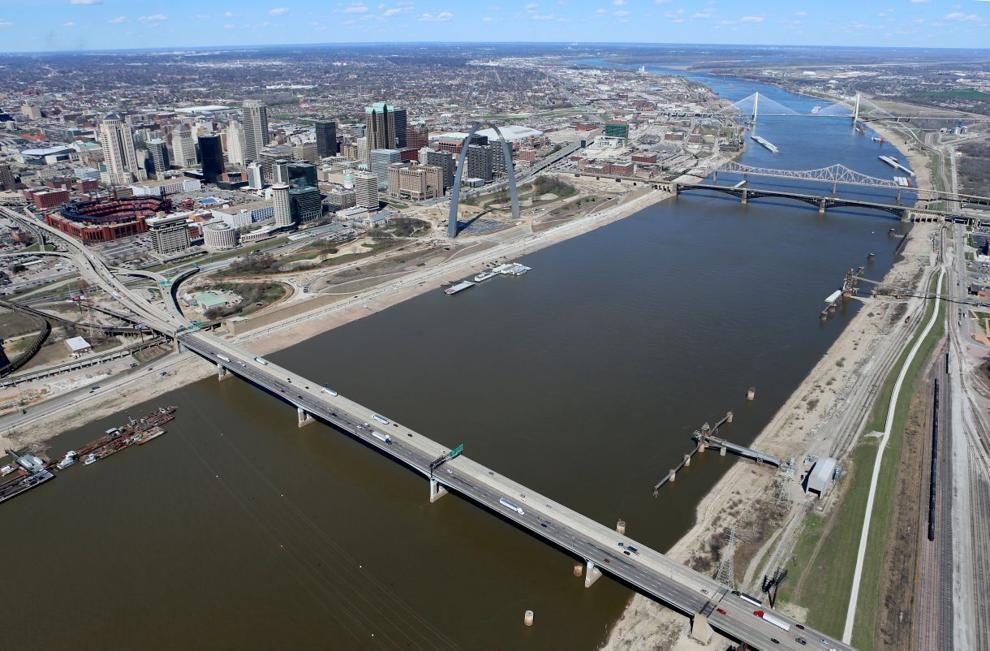 JEFFERSON CITY — At least 200 Missouri residents cross the Mississippi River each day to work in Illinois government facilities where they can make a significantly larger paycheck for doing almost exactly the same job.
Among those who have found higher pay in Illinois is Scott Lankford, who started his career at the Missouri Department of Social Services as a case manager.
In an interview with the Post-Dispatch, Lankford, 43, said he was making about $35,000 per year in his position when he applied for a job as a clerical worker at the Illinois Department of Human Services. Even though he took a step down in position, the clerical job still paid more than what he was making in Missouri.
"I was coming over for more pay and for less work than I was doing," Lankford said. "It was like a cakewalk compared to the other work I was doing as a manager."
In addition, he said he can count on regular salary increases in Illinois based on the union contract.
"I know that's a big problem (in Missouri)," Lankford said. "I know here I'm going to get a pay increase."
Lankford, who since has moved to Collinsville with his husband, also has seen an increase in the number of Missourians working in state government in Illinois.
"It has constantly grown through the years," Lankford said. "We started off with eight of us and it's grown to 16 to 20."
In 2016, former Gov. Jay Nixon released a study that found the base salary for nearly 38,000 state employees was the lowest in the nation and more than 10% below what is considered competitive in the job market.
That same study found the average state worker in Missouri earns $39,682, compared to Illinois, where the average salary of $65,343 was third highest in the nation (behind Iowa and California) at the time.
Robert Knodell, the acting director of the Missouri Department of Social Services, attributed the higher pay rates in Illinois to the state's strong labor union representation of government workers.
"We believe this pay plan will make us more competitive," Knodell told the Post-Dispatch in a recent interview.
Unlike Missouri, unions such as the American Federation of State, County and Municipal Employees have a powerful presence in the operation of government in Illinois.
In 2019, Illinois Gov. J.B. Pritzker, a Democrat, signed off on an agreement with AFSCME Council 31 that gave 40,000 state employees 11.5% raises over four years.
It was the first new pact with the union since 2015, when Illinois Gov. Bruce Rauner, a Republican, was in power.
Like Rauner, Parson has allowed all union contracts to expire and has not reopened talks while legal actions brought by Missouri public sector unions work their way through the court system.
Parson's call for the 5.5% pay bump remains under discussion in the Republican-controlled House, where some members are balking, saying the Legislature should provide tax relief to residents before boosting the pay of the people who provide essential government services.
Meantime, workers continue to cross the river to take advantage of the higher pay.
Hursel King, 42, was a correctional officer in Missouri until 2011 when he was hired for a similar post at the Menard Correctional Center in Chester, Illinois.
King, who is treasurer of AFSCME Local 1175, left a job in Missouri making about $26,000 annually to take the same position in Illinois making about $45,000. He's now earning in the mid-70,000 dollar range, overseeing a shift of 10-15 officers.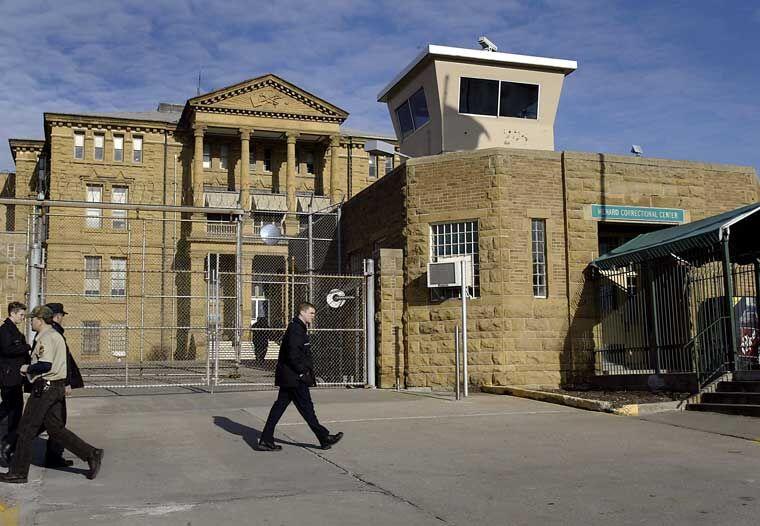 The pay, he said, makes it a "deciding factor" in continuing to drive the 45 miles between southern Illinois and his home in Ste. Genevieve.
When asked why there is such a disparity between the states, King said, "Obviously the union makes a big difference."
King is not alone in making the commute.
"There are a few I worked with in Bonne Terre and Farmington who have come over to Menard," King said.
Larry Brown, 69, spent more than 22 years driving from Perryville to the Menard Correctional Center across the river in Chester.
Brown, who is president of the AFSCME Council 31 retirees association, served as a supply supervisor for the prison commissary, ordering items for inmates to purchase, ranging from snacks to shoes.
He was hired at the prison at the same time he was getting married to a Missouri woman. Rather than move to Illinois, he chose to make the 15-mile commute to Chester.
At one point, Brown said his sister, who was a parole agent in Missouri, urged him to apply for a job in Missouri.
"She brought an application for me for Missouri for a supply supervisor, which would be a big promotion for me in Illinois. She said fill it out, I think I can help you get this job."
Brown said he wrote his name and address on the application before turning it over to look at the salary.
"I turned it over and just ripped it up. I said, 'Sis, to get a promotion in Missouri I've got to take a $12,000 pay cut.' I said I can't do that."
Originally posted at 1:30 p.m. Wednesday, Jan. 26.