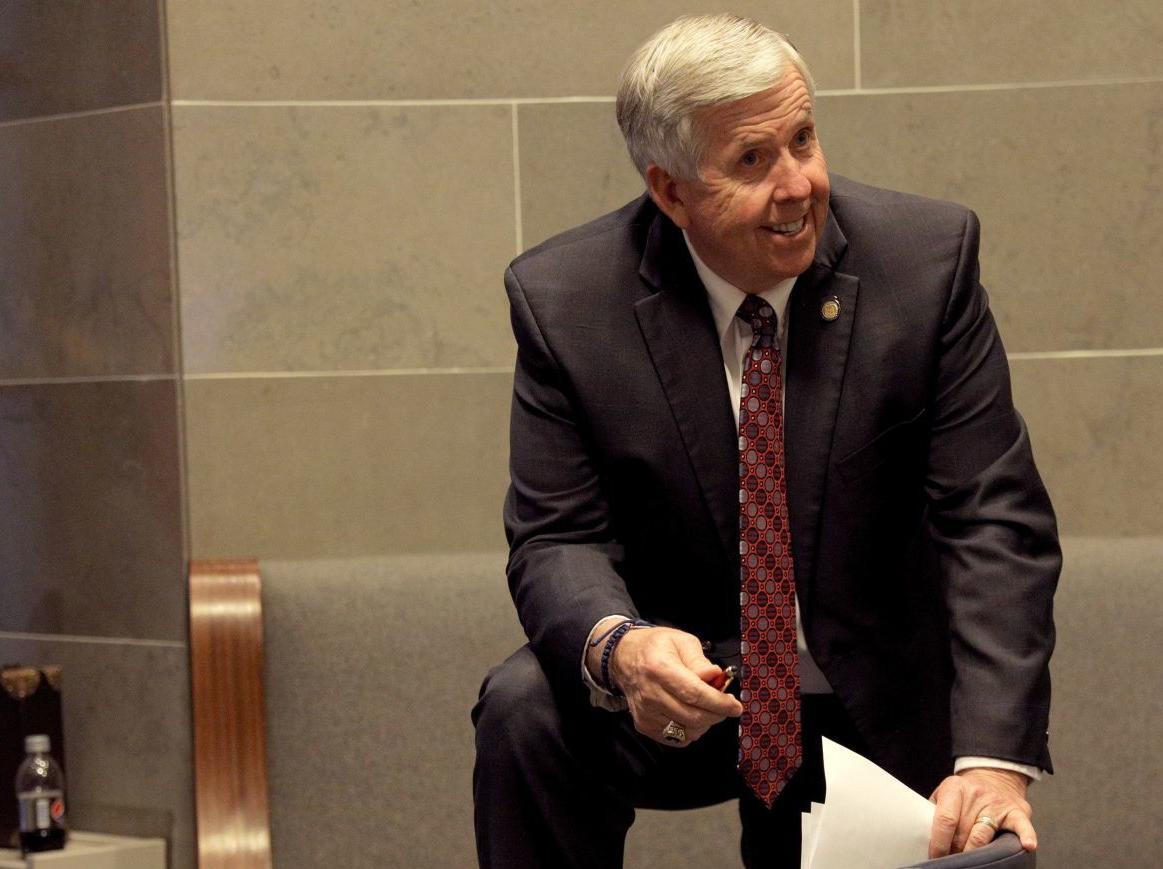 JEFFERSON CITY — As Missouri lawmakers return to the Capitol on Wednesday for their annual legislative session, disagreement is brewing between Republicans who control the Legislature and GOP Gov. Mike Parson.
With just a week to go before Parson delivers his second State of the State speech, there is no agreement between the governor and top leaders in the House on a key building block of next year's budget.
Typically, budget writers and the governor's office jointly issue a revenue projection for the upcoming fiscal year, which becomes the foundation of what the state can afford to spend on various programs, ranging from education to health care for the poor.
That estimate generally comes out in mid-December, but officials have not yet found consensus on the amount of money expected to flow into state coffers in the year beginning July 1.
With Parson set to outline his spending blueprint during his Jan. 15 address, it could mean he will be starting out with a different spending floor than the House when it comes to piecing together the $30 billion budget blueprint.
Parson's budget office didn't have an immediate response to questions from the Post-Dispatch, but the chief architect of the budget in the Senate said he was hopeful differences could be worked out in the coming months.
"While I am disappointed we were not able to agree on a consensus revenue estimate, I am committed to working with the governor and the House on a conservative budget that will fund the priorities of Missourians," said Sen. Dan Hegeman, R-Cosby.
It's not the first time the two sides have entered a legislative session without an agreement.
In 2014, Democratic Gov. Jay Nixon and Republican leaders also could not find common ground, resulting in Nixon introducing a budget proposal that was roundly jeered by GOP officials.
It's also not the only issue in which Parson is at odds with his former colleagues in the House and Senate.
Last year, after Parson signaled his support of plans by the mayors of St. Louis and Kansas City designed to address gun violence, he was quickly rebuffed by House Majority Floor Leader Rob Vescovo, R-Arnold, who said it is unlikely that any gun control proposals will be dealt with in the chamber.
Last year, the two sides based their budget estimates on revenue rising by 2% this fiscal year. That projection appears to be on target halfway through the fiscal year.
According to a report issued Monday by Parson's budget office, revenue is up by about 5.2%, based on strong increases in individual and corporate income tax collections.
The added cushion sought by the House also could be used to pay any costs associated with the expansion of Medicaid, the state and federal program that pays for health care for the poor and disabled.
Efforts to put a question on the November 2020 ballot concerning Medicaid expansion are underway.