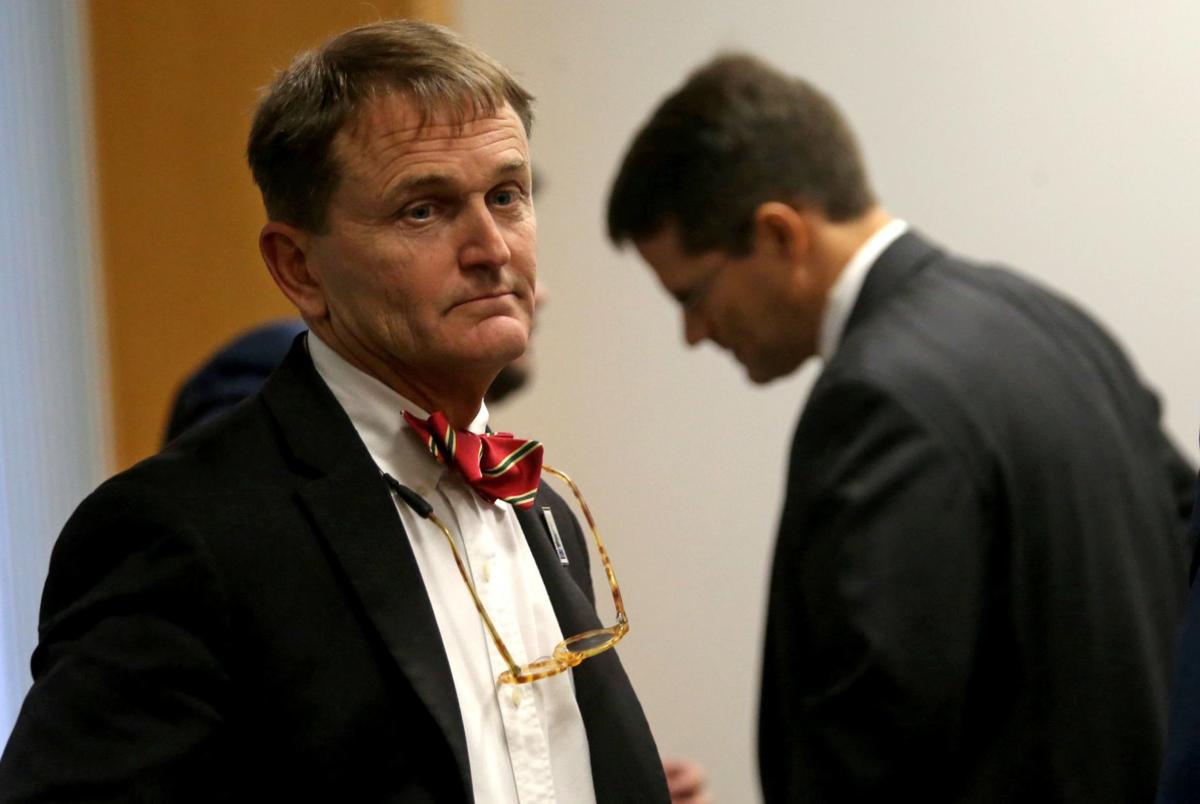 JEFFERSON CITY — While other states are hiring thousands of people to track the spread of coronavirus, Missouri's plan remains a work in progress.
Dr. Randall Williams, director of the Department of Health and Senior Services, said a plan to deploy teams of so-called contact tracers is being handled at the state level, but it is not yet complete.
"The state is overseeing a plan on how to do that," Williams told reporters during a briefing this week. "I think it's really, really important."
Contact tracers attempt to reach out to individuals who have had contact with a person who tested positive for COVID-19 as a way to track and manage outbreaks. They also can provide instructions on isolation and quarantine and medical or social resources.
In Arkansas, state officials are planning to double the tracer workforce of 240 people in the coming weeks.
Massachusetts has hired 1,000, while Washington has more than 1,300, including 300 members of the National Guard.
In Illinois, a pilot program was launched last month in St. Clair County to scale up the state's contact tracing efforts in East St. Louis.
Local officials also are moving faster than the state.
St. Louis County and Kansas City each are hiring as many as 100 contact tracers.
Sen. Jill Schupp, D-Creve Coeur, is among those questioning the lack of a contact tracing program at DHSS.
In a June 8 letter to Williams, Schupp said the state received a federal grant of $1.3 million in May to provide temporary employment opportunities in the field of contact tracing.
"However, months after the Missouri Legislature authorized billions in federal CARES Act funding, DHSS has not moved forward with its own joint contact tracing initiative and I want to know why," she wrote.
Williams said the state is conducting "a robust analysis on how to do that."
"It involves different groups. It involves the state. It involves local health departments," Williams said.
Privacy issues about contact tracing have surfaced in other states.
In Kansas, lawmakers approved legislation that includes provisions designed to protect the privacy of people whose information is collected.
It would bar governments from conducting the tracing unless ordered by the state health department or a local health department.
The measure also prohibits a tracker from disclosing the identity of an infected person to a contact.
A contact tracing estimator created by George Washington University shows Missouri should hire 1,269 people to help track the disease.
The estimator notes that 216 people should be hired in St. Louis County, while 91 would be adequate in the city of St. Louis.
Smaller counties would need fewer tracers. Shannon County in southern Missouri, for example, would need two, while some counties bordering Iowa would need only one.
Concerned about COVID-19?
Sign up now to get the most recent coronavirus headlines and other important local and national news sent to your email inbox daily.