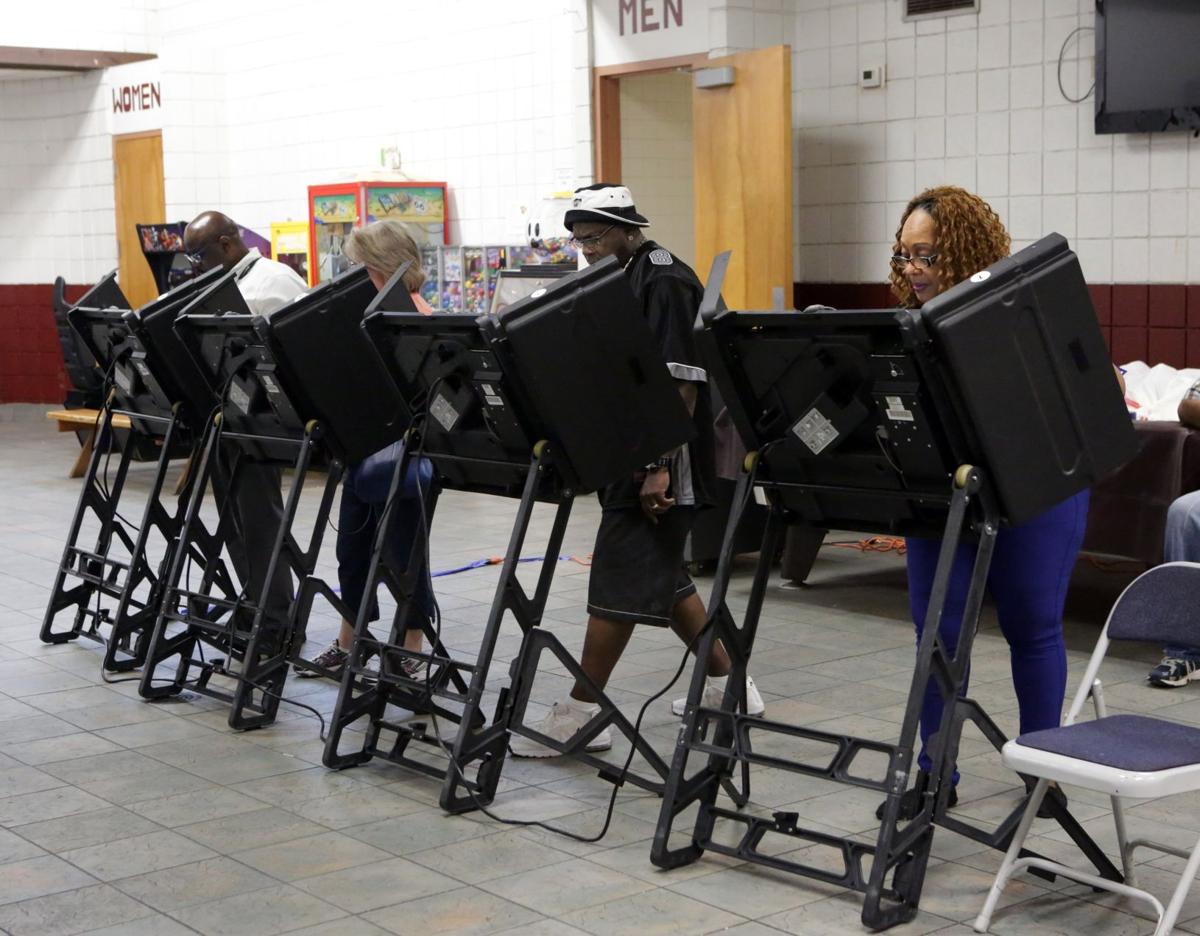 JEFFERSON CITY • Missouri Secretary of State Jay Ashcroft approved the wording of a petition this week that would put Missouri's "right to work" law in front of voters for an up-or-down vote — a seldom-used maneuver backers hope will stall the controversial change from taking effect until voters weigh in.
Missouri residents can call a referendum on a new law by collecting signatures totaling 5 percent of voters from two-thirds of the state's congressional districts. Supporters who feel right-to-work was an attempt to weaken union power have to collect an estimated 90,000 signatures by Aug. 28, the day the law is set to take effect.
"I think we have plenty of time to get that done," Sen. Jake Hummel, secretary-treasurer for the Missouri AFL-CIO, told the Post-Dispatch.
If they're successful, Missouri won't become the 28th right to ban union dues as condition of employment unless voters say so on a ballot in 2018.
The tactic was last used in 1982, when Missouri voters rejected a law that would have allowed larger trucks on the state's major highways. Of the 26 referenda called since 1914, voters acted against the Legislature's wishes 24 times.
Still, the maneuver has its risks, said Hummel, D-St. Louis.
"The danger is obviously that you spend this much time and effort on a campaign, but it's not a constitutional change, so the Legislature can come back after the vote and do it all over again," he explained.
But the effort's organizers hope that if the petition is successful, it will send a message to state lawmakers and refute the argument that Missouri voters already had their say on right-to-work during the 2016 election, which saw widespread victory for Republican candidates who called the change a top priority on a pro-business agenda.
"It makes it harder for whoever is in the Legislature once something like this has been successful," Hummel said.
Right-to-work opponents also filed initiative petitions that would amend the state constitution to give employers and employees the "unalienable" right to negotiate contracts requiring workers to pay fees to cover the cost of union representation.
They were promptly sued by the National Right to Work Foundation, who argues the language could confuse voters who don't realize they're overturning an existing law.
A Cole County Circuit Court judge ruled in the foundation's favor last week, ordering new language be written to add context now that Greitens has signed SB 19, the right-to-work bill, into law.
"The central effects of the [initiative petitions] would be to repeal SB 19 indirectly," Judge Jon Beetem wrote.
Stricter rules
Meanwhile, state lawmakers in Jefferson City are weighing new rules to govern the citizen ballot initiative process.
Under proposals moving through the Legislature, petitions must be filed between Jan. 31 aftaer each general election and nine months before the election at which the proposed measure would appear on the ballot. Petition circulators would have to reside and be registered to vote in Missouri and would have to display a badge identifying whether they're a volunteer or if they're compensated.
The bills also prohibit paying circulators based on how many signatures they obtain. Additionally, they require a $500 fee for every petition filed, to be refunded only if the petition qualifies for the ballot, and 14-point Times New Roman font on each page.
A Senate version of the plan has been approved by a committee and is on the calendar to be debated by the full Senate. The House bill was heard in a committee on Wednesday, where supporters said it would make the petition process more transparent.
"I think there's a difference between someone who's standing at the post office being paid $1 per signature versus a truly citizen-driven initiative petition," sponsoring Rep. Joe Don McGaugh, R-Carrollton, told the panel.
Supporters praised the proposed reform as a means to prevent people from being pressured to sign petitions purely so circulators bankrolled by special interests can earn money.
Woody Cozad, a former Republican official and party chairman who now works as a lobbyist, spoke against the bill. Having represented parties who have pushed ballot initiatives, he argued that the suggested restrictions could be unconstitutional and would ruin many petitioners' chances for success.
"Because this Legislature over the years has tightened and tightened and tightened the law on initiative petitions until it is virtually impossible to do it except with paid circulators in a pretty short period of time, if I can hold you up in court, I can make it impossible for you to get this thing passed," Cozad said.
The bills limit that time frame further, he said. And because it's become common practice to file multiple versions of the same petition in the hope of getting one through, a $500 fee that's refundable only if it makes the ballot will discourage multiple petitions, he added.
"I think we're past the time to stop trying to restrict the people's fundamental right to make law for themselves," Cozad said.
Other initiative petitions filed for 2018 include renewed efforts to legalize medical marijuana and amendments to allow cities to set their own minimum wage.
Get high-interest updates about the budding marijuana industry around the St. Louis area.