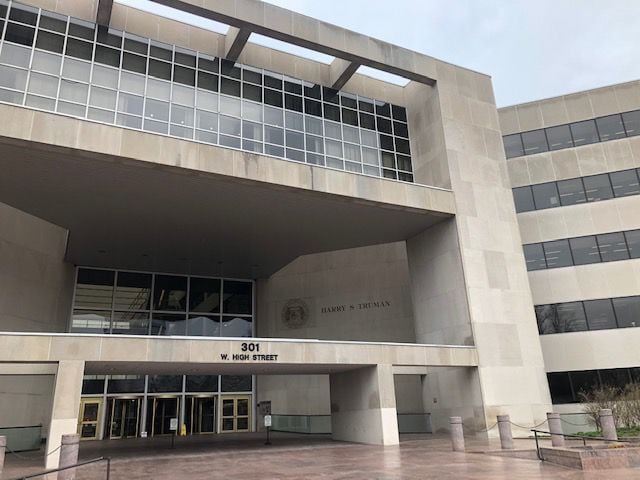 JEFFERSON CITY — Although the global pandemic has ravaged the state's budget, at least one response to the spread of a deadly disease could result in some savings.
With an estimated 31% of the state's workforce now working from home, Gov. Mike Parson's administration is assessing whether it can consolidate and jettison millions of dollars in leased office space.
"We are evaluating the impact of reducing some leased spaces and using state-owned buildings to provide more shared work spaces," Office of Administration Commissioner Sarah Steelman told the Post-Dispatch.
Mark Zuckerberg told The Wall Street Journal he expects as many as half of Facebook's employees — who number more than 45,000 — to work from home within the next decade.
Twitter CEO Jack Dorsey recently told employees they could work from home permanently.
The majority of state jobs in Missouri require employees to be working in state-run residential facilities like prisons, mental institutions and veterans homes.
But there also are thousands of workers in office buildings processing paperwork, reviewing statutes and writing regulations in offices and cubicles.
As the problems with doing those tasks in close quarters began to set in this March, state office workers began working from home to promote social distancing and reduce the chance the virus would spread.
The number of people currently working remotely is evident in the parking lots of the state's largest office building in Jefferson City, where an estimated third of the spaces are empty on a normal workday.
Four months into the coronavirus, some offices have reported success.
At the Department of Social Services, Director Jennifer Tidball said homebound workers are processing Medicaid applications at a faster pace than they did when they were in an office.
Steelman said there are trade-offs with remote work that include higher technology costs and trying to train employees while they are not in the same building.
"Moving some staff to remote work due to COVID-19 has provided an opportunity for the state to assess how we can best deliver services to citizens," Steelman said.
In Jefferson City, the state's Administrative Hearing Commission rents the top floor of the downtown Post Office.
The state also leases space in the Governor Hotel across from the Governor's Mansion for $120,746. It houses the Missouri Development Finance Board and the Public Service Commission, but also contains large meeting rooms that were used for training exercises before COVID-19 closed down large group meetings.
In downtown St. Louis, the state also leases parking spaces, which, if fewer people are working at home, also could be eliminated.
Daily updates on the latest news in the St. Louis business community.