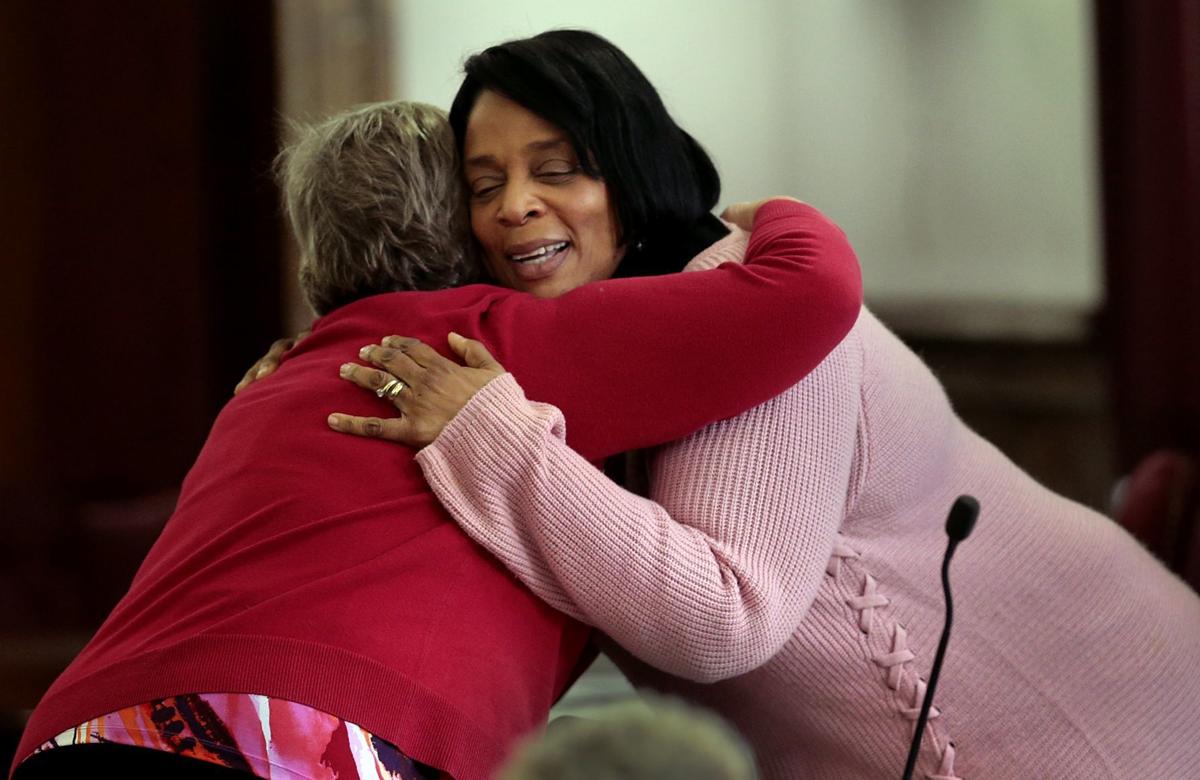 ST. LOUIS  — After hearing impassioned voices on both sides of the issue, an aldermanic committee on Wednesday advanced legislation to bar licensed therapists from trying to change the sexual orientation of minors.
The bill, which now goes to the full Board of Aldermen, is part of a nationwide effort by gay rights advocates to outlaw the practice. The measure, sponsored by Alderman Christine Ingrassia, D-6th Ward, would cover medical and mental health providers in the city.
"Conversion therapy doesn't work," asserted Kaitlin Cavey, field coordinator for PROMO, a statewide LGBTQ rights organization. "Instead, it harms children."
Cavey said children and teens subjected to the therapy are far more likely to attempt suicide, engage in other self-harming behaviors or to experience depression.
She noted that the American Psychological Association, American Psychiatric Association, American Medical Association and some other professional groups are against the practice.
Opponents said that such therapy can help some people and that the bill is an attack on free speech and the rights of parents to decide what professional help to seek for their children.
"This reeks of unconstitutionality," said Bev Ehlen, state director of Concerned Women for America, who warned that the bill would be challenged in court. She called the legislation "the strong arm of civil government dictating to its citizens what they can and cannot think."
Ehlen added that other professional groups oppose such bans, such as the Christian Medical and Dental Association. A pediatrician, Dr. Ruby Casino of Chesterfield, was among those speaking against the bill.
Jill Aul, president of the St. Charles chapter of Parents, Friends and Families of Lesbians and Gays, recounted three examples of adult gay men who she said were taken by their parents to conversion therapists when they were growing up and had unsettling experiences.
She said one of them, now 25, developed severe anxiety and depression, became suicidal and saw his grades plummet.
But the Rev. Jim Venice, executive director of St. Charles County-based Pure Heart Ministries, said he had helped many  men and women "walk away from homosexuality and lesbianism with consistent and predictable results."
Therapists found violating the law could face a fine of as much as $500 or up to 90 days in jail or both.
The ban would be similar to one passed last month in Columbia, Missouri. The City Council in Kansas City also is considering such a bill. Statewide laws have been passed in more than a dozen states, including Illinois.
The aldermanic Health and Human Services Committee approved the bill, 6-0.
Other bills sent Wednesday to the full board by committees would:
• A proposal to ban the declawing of cats. The measure also would add specific temperature guidelines to an existing law requiring dog and cat owners to protect them from extreme weather.
• A measure to designate city parks as child care facilities so they're exempt from a state law allowing people to carry concealed firearms. The bill also would require signs explaining the gun prohibition at the parks.
Get Government & Politics updates in your inbox!
Stay up-to-date on the latest in local and national government and political topics with our newsletter.