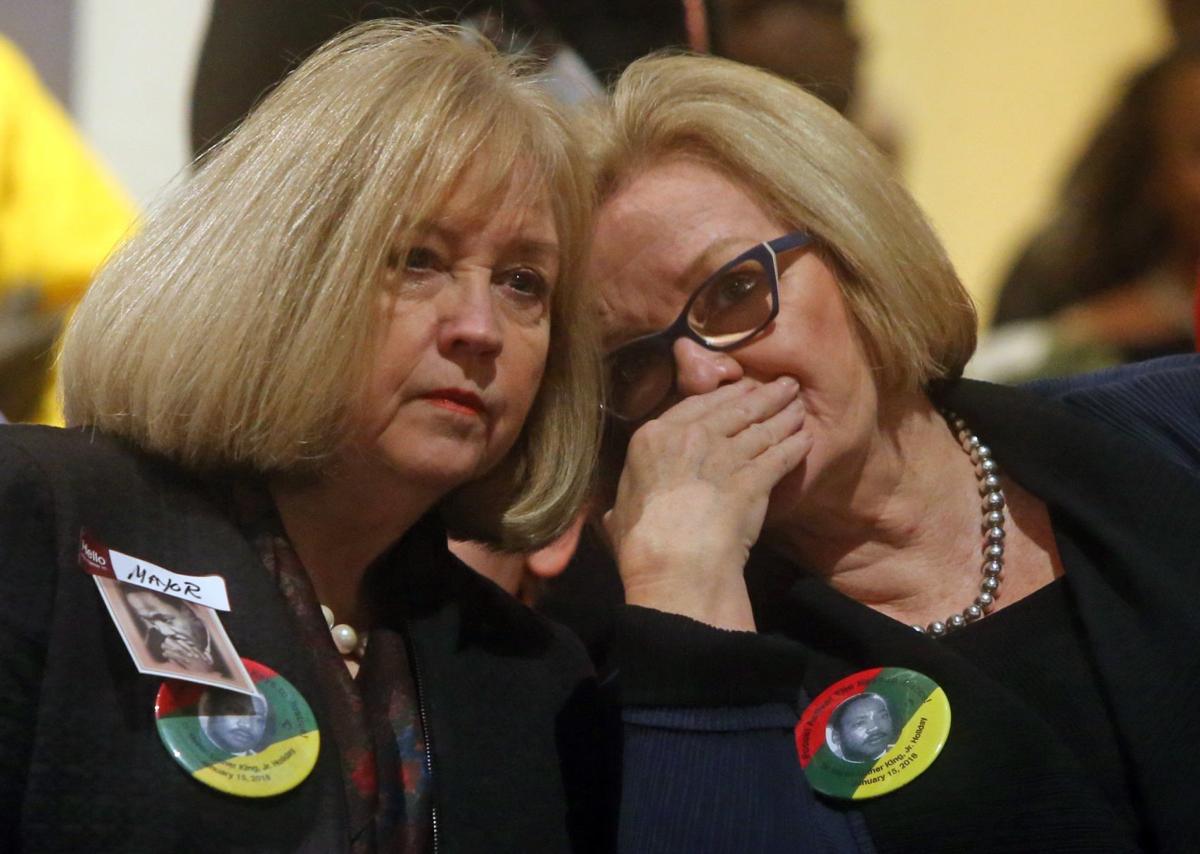 WASHINGTON • More than half of Missourians say they want to elect a new U.S. senator, according to a new Morning Consult poll that also shows Sen. Claire McCaskill with the worst job-approval ratings of any incumbent Democrat running in states won by President Donald Trump.
The poll showed McCaskill with a 38 percent approval rating and 45 percent disapproval, with 53 percent saying it was "time for a new person" in the seat. The poll, taken between February and April, also showed that 29 percent believe McCaskill deserves re-election.
By contrast, Sen. Jon Tester, D-Mont., another Democrat up for re-election in a state won by Trump, had a 54-34 positive to negative rating in the poll, with 43 percent saying he deserved re-election.
Trump-aligned political committees have been attacking Tester on television in Montana for Tester's role in the demise of the nomination of Trump's Veterans Affairs choice, Dr. Ronny Jackson.
The Morning Consult poll also showed Missourians countering national trends and giving Republicans a 5-percentage-point advantage when asked if they'd rather see Democrats or Republicans control Congress. Nationally, Democrats hold a 40-35 percent advantage on that question.
McCaskill has consistently said she's an underdog in the race, but turmoil among Republicans over the scandal involving Gov. Eric Greitens and the decision by Rep. Ann Wagner, R-Ballwin, not to challenge McCaskill have given Democrats greater confidence that she can win re-election.
Democratic internal polling has shown McCaskill holding slight leads over her leading Republican opponent, Attorney General Josh Hawley.
He has called on Greitens to resign, but by virtue of his position and his challenge of McCaskill, Hawley has been pulled into the politics surrounding the governor's indictment and upcoming May 14 trial.
In the Morning Consult poll, McCaskill comes in slightly below Sen. Joe Manchin, D-W.Va., who had a 41-46 approval-disapproval ratio, and is running in a state where 53 percent of respondents also said it is time for "someone else" to be in the seat.
Trump's approval nationally was 42 percent, with 54 percent disapproval, a 12-point negative gap. But he was a positive 3 in Missouri, at 49-46, the Morning Consult poll said, although he's become a very divisive figure in the state.
Trump had a 73-point net positive among Republicans, a 74-point net negative among Democrats, and a 7-point net negative among independents, according to the poll.
On issues, Missourians mirrored national trends, putting the economy as a top concern (28 percent) followed by security at 19 percent and health care at 16.
McCaskill will hold a health care meeting at CareSTL Health, at 5471 Martin Luther King Drive in St. Louis, on Friday.
Morning Consult, which often twins with Politico in polling, said it based its new analysis on interviews between Feb. 1 and April 30 with 275,000 registered voters. That sample over a three-month period has a margin of error of plus or minus 2 percentage points. The Missouri sample was 6,760, with a margin of error of plus or minus 1 percentage point, a spokesman for Morning Consult said.