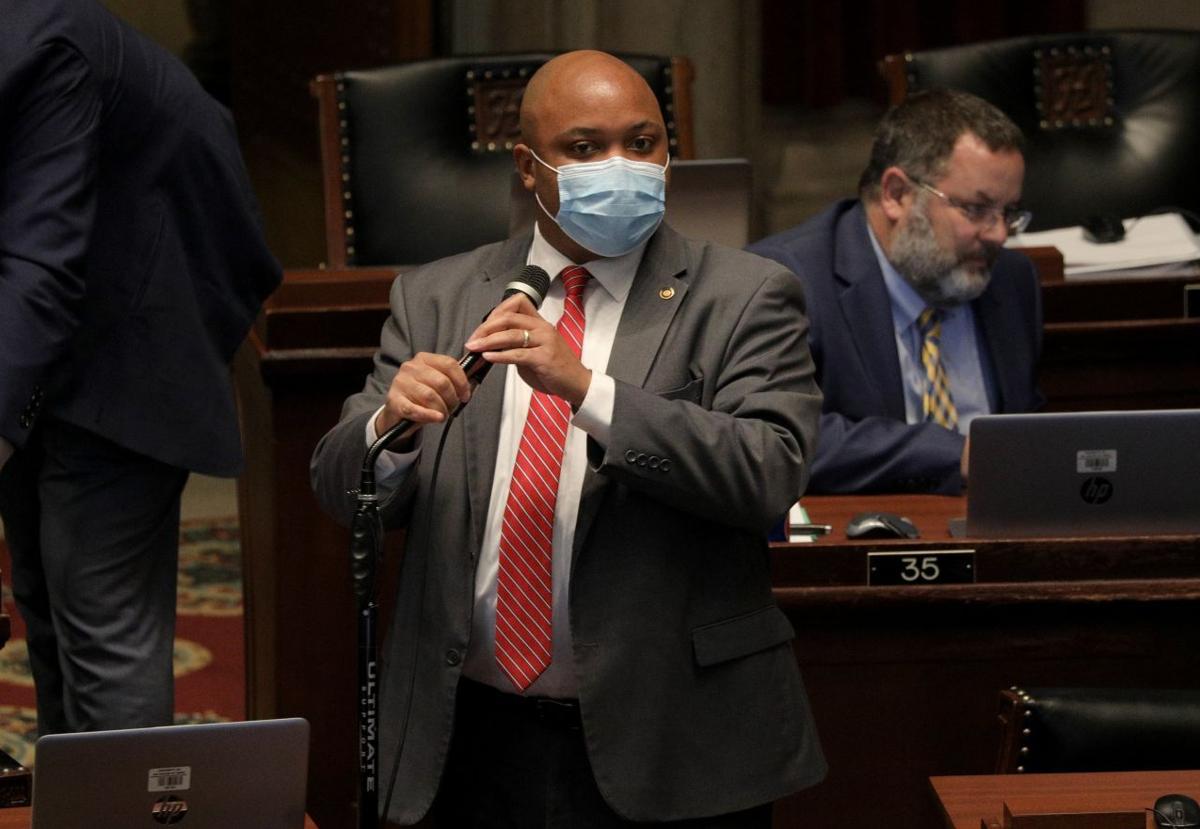 JEFFERSON CITY — Blasting County Executive Sam Page, state Rep. Shamed Dogan has announced he is launching an exploratory campaign for the St. Louis County executive's race in 2022.
The Ballwin Republican said in a news release he would "stand firm with business owners and ensure they have a leader who will work WITH them in the wake of the COVID-19 economic recovery."
"When I look at St. Louis County I see a community with declining population, loss of businesses, and a county executive unwilling or unable to address the roots of these issues," Dogan said. "The failures of our local leaders led to policies that are destroying our local economy without stopping an out-of-control pandemic."
Dogan on Tuesday filed paperwork with the Missouri Ethics Commission documenting his possible campaign for the county post. A spokeswoman for Page's campaign declined to comment on Dogan's possible entry.
"He still has to decide to run, and has to win a primary election," Page spokeswoman Michele Hornish said of Dogan.
Page was elected county executive in November, earning the right to fill out the final two years of former County Executive Steve Stenger's term. Page defeated Republican Paul Berry III by a 58%-to-36% margin.
Dogan, 42, was elected to his last two-year term in the House in November.
In 2017, Dogan sponsored "Blue Alert" legislation after Ballwin Officer Michael Flamion was shot and paralyzed during a traffic stop the year before. Another measure authorizing the Blue Alert system was signed into law that year.
Dogan's entry could pose a challenge to Page if the incumbent Democrat seeks election to a full, four-year term next year.
Dogan, the only Black Republican in the Legislature, is the former vice chairman of the Legislative Black Caucus. In 2014, some Black Democrats, calling themselves the Fannie Lou Hamer Democrats, broke with their party to support Republican Rick Stream over Stenger, the Democrat.
"I'm not supporting Shamed as of yet," said Rep. Kevin Windham, D-Uplands Park, a frequent Page critic who said the county executive hasn't been "in touch" with the African American community.
Dogan has staked out noteworthy positions in the Legislature, often at odds with others in his own party.
On Feb. 26, 2018, after revelations then-Gov. Eric Greitens had an extramarital affair and threatened his lover with a compromising photograph, Dogan called on the governor to resign, the same day House leaders announced an investigation that preceded the governor's downfall in June that year.
Dogan said Greitens' changing explanation of the affair and his attack on St. Louis Circuit Attorney Kim Gardner, who had charged Greitens with invasion of privacy, was "sickening" to him.