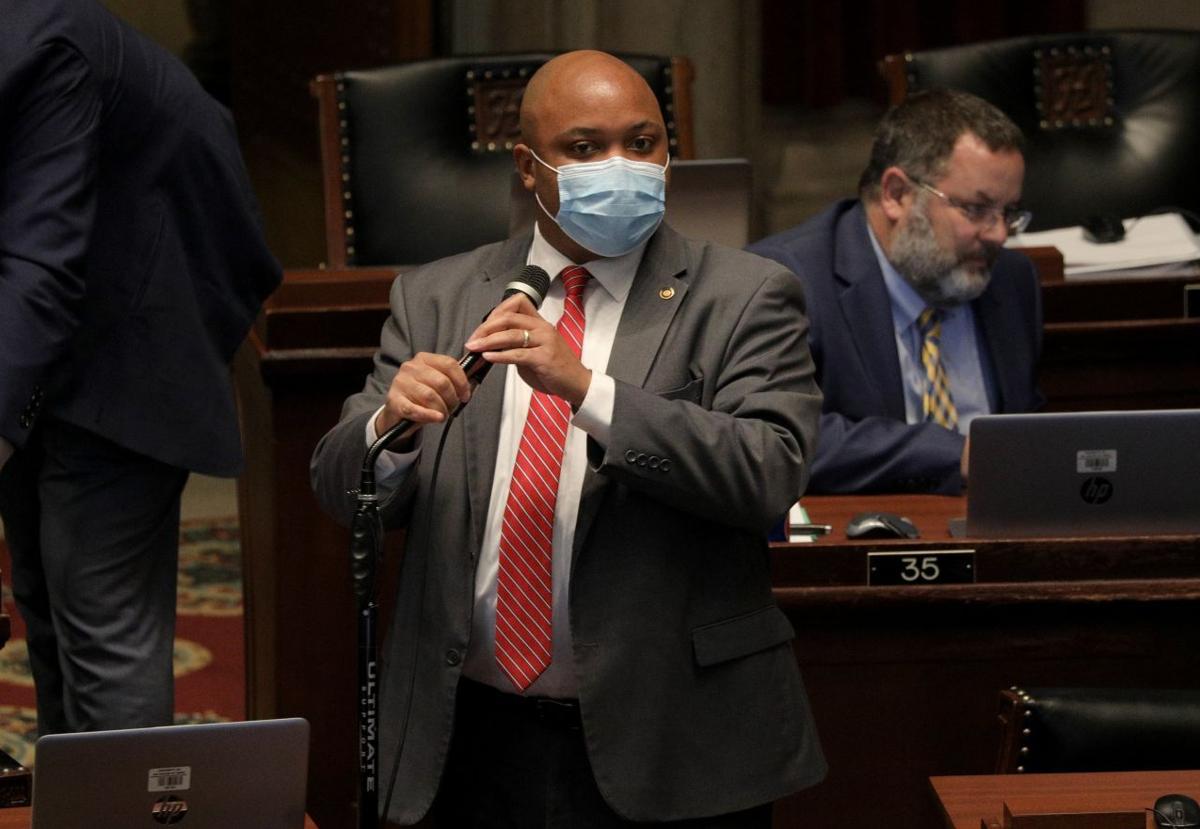 JEFFERSON CITY — Blasting current St. Louis County Executive Sam Page, a Republican state representative from Ballwin said Wednesday he is running for the county's top job in 2022.
He wasted no time criticizing former County Executive Steve Stenger, a Democrat convicted of federal corruption charges, and Page, a Democrat who has generated heavy criticism during the COVID-19 pandemic.
"I've been very disturbed by what's been going on in St. Louis County for the last eight years. Between Steve Stenger and Sam Page, we've had failed leadership in a lot of ways," Dogan told the Post-Dispatch.
"I'm running for county executive so that we can bring people together again, so that we can get the county growing again," Dogan said.
Dogan, 43, who is the only Black Republican serving in the Legislature, said heavily Democratic north St. Louis County would be a key part of his coalition.
"North County's going to be pivotal towards building the coalition that I need to win," Dogan said.
He said his outreach wasn't limited to Black voters.
"There's plenty of working class, you know, white folks in north St. Louis County who I think don't necessarily agree with all of Sam Page's dictates, and don't agree with the defund-the-police narrative that is kind of sweeping the party" and that Page hasn't disavowed, Dogan said.
Michele Hornish, spokeswoman for Page's campaign, said Dogan faces "an uphill battle."
"It's going to be a difficult task for a candidate for county executive in Democratic St. Louis County to run on the Republican General Assembly's record using Republican Attorney General Eric Schmitt's playbook," she said in a text to the Post-Dispatch.
Dogan said he's "been a leader on criminal justice reform," and that this past legislative session, he worked with Sen. Brian Williams, D-University City, to pass "the biggest police reform bill since Ferguson" — a measure that includes a ban on police chokeholds and other changes.
"I've also served as vice chair of the Missouri Legislative Black Caucus, so I've been held in pretty high esteem by my African American colleagues in the Legislature," Dogan said.
Dogan said he grew up in Northwoods and graduated from Mary Institute and St. Louis Country Day School. He is married and has two kids.