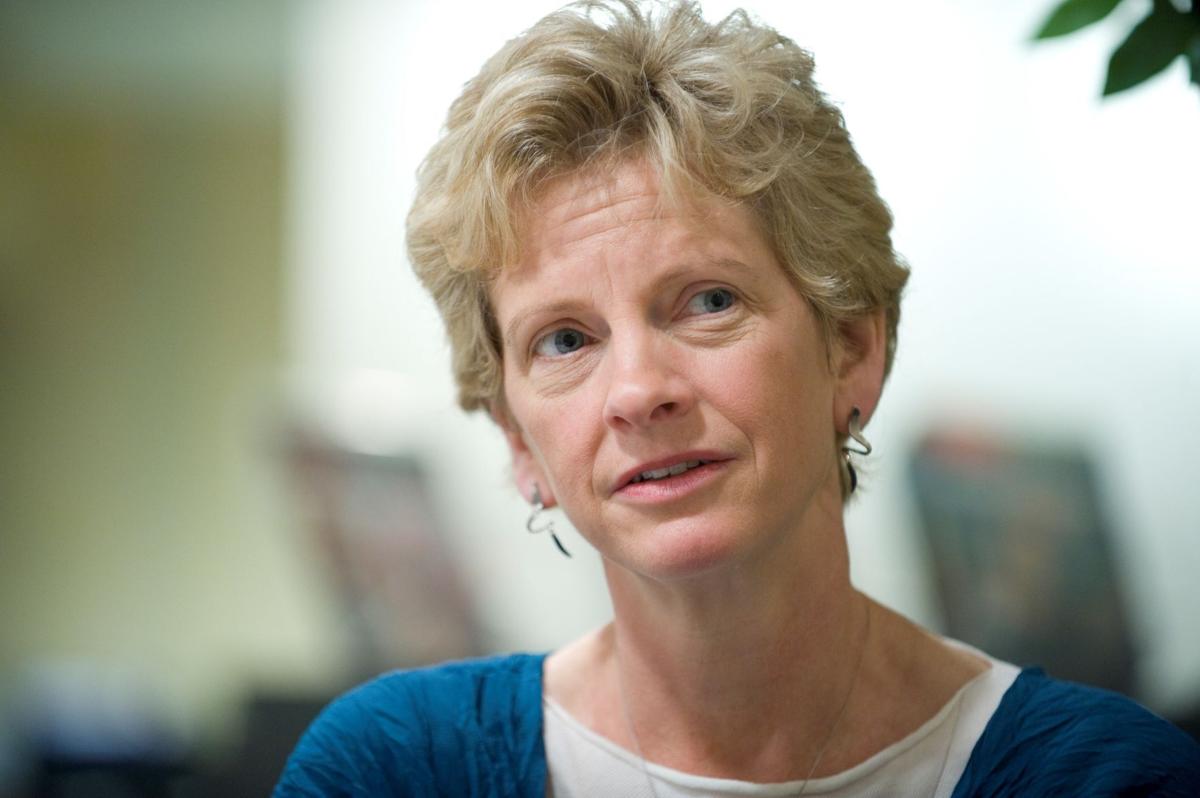 JEFFERSON CITY — President Joe Biden intends to nominate Robin Carnahan, a former Missouri secretary of state, as administrator of the General Services Administration, the White House announced Tuesday.
Carnahan left state government in 2013 after serving eight years as secretary of state, an office that handles elections, business services, investor protection and other elements of state government.
A White House news release said that Carnahan founded and led the state and local government practice at 18F, which the release described as providing tech consulting services within the U.S. government.
"I've spent my career working to improve the delivery of government services to the public," Carnahan said on Twitter. "@USGSA plays a critical role in the government's ability to effectively deliver services, and I am honored to be nominated by @POTUS to lead this important agency at this important moment."
Carnahan's pending nomination follows uproar in 2020 when the General Services Administration, which manages federal government real estate and technology, delayed ascertaining Biden's win in the presidential election until nearly three weeks after the election, as President Donald Trump's campaign exhausted its legal options.
Emily Murphy, a St. Louis native, served as GSA administrator at the time.
On Tuesday, U.S. Sen. Roy Blunt, R-Missouri, announced he would back Carnahan's nomination.
"Robin Carnahan is smart, capable, and understands what they do at GSA," he said. "I look forward to supporting her nomination."
Like Carnahan, Blunt also served as Missouri secretary of state. She also ran against Blunt for Senate in 2010, a GOP wave year in which Blunt defeated Carnahan by a 54-41% margin.
Carnahan, along with her mother, former U.S. Sen. Jean Carnahan, and her brother, former U.S. Rep. Russ Carnahan, put their combined political clout behind Biden in the March 2020 presidential preference primary in Missouri, when Biden was facing U.S. Sen. Bernie Sanders, I-Vermont.
Carnahan, 59, grew up in Rolla and graduated from high school there, according to her state biography.
The White House release went on to say Robin Carnahan founded the State Software Initiative at Georgetown University's Beeck Center and is a fellow there.
Carnahan's father, Mel Carnahan, served as Missouri governor from 1993 to 2000. When Mel Carnahan was running for Senate in 2000, his campaign plane crashed in Jefferson County, killing Mel Carnahan, his son Randy, and aide Chris Sifford.
Gov. Roger Wilson, who replaced Carnahan as governor, appointed Jean Carnahan to the Senate after Mel Carnahan won the election posthumously.