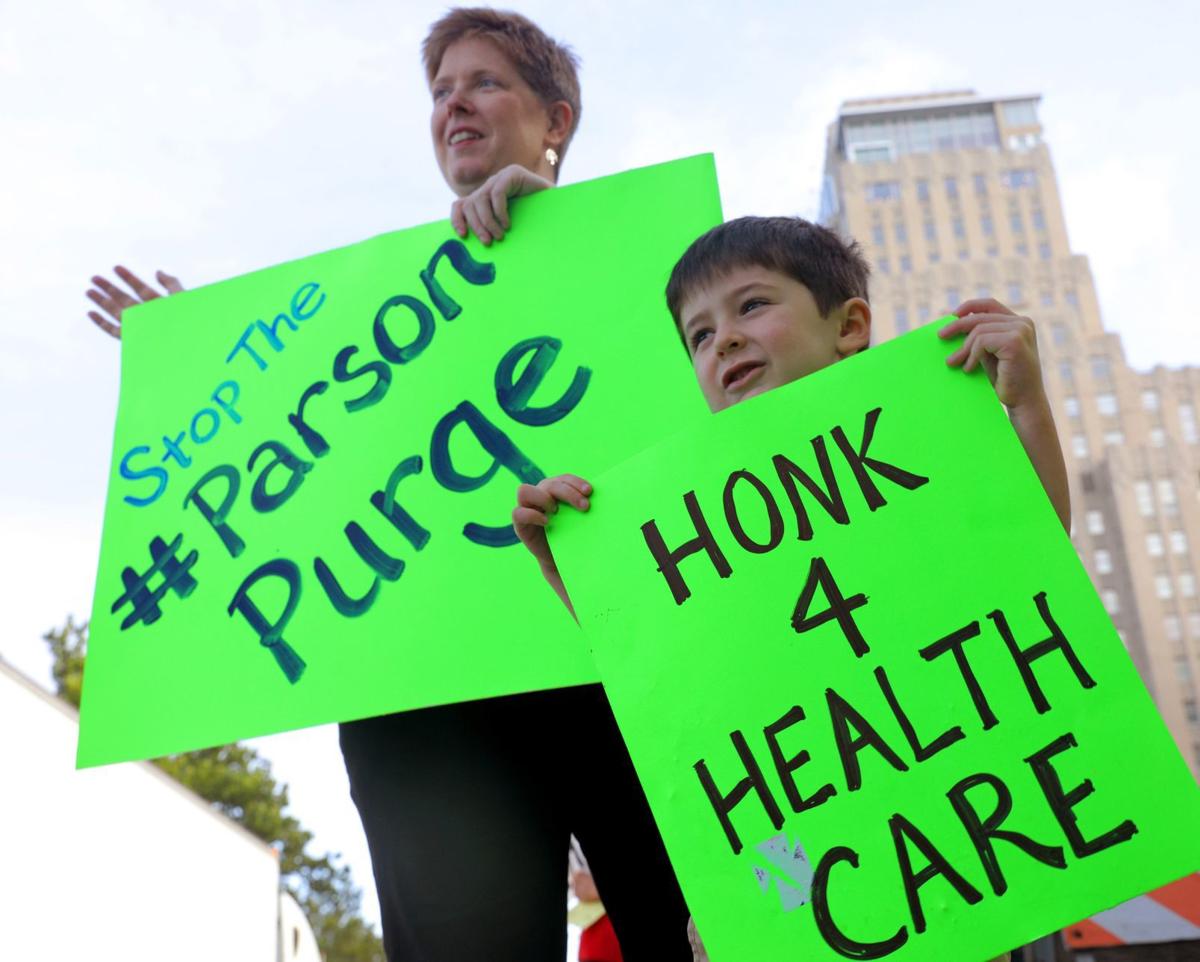 JEFFERSON CITY — A campaign to convince voters to expand Medicaid in Missouri quickly ramped up its fundraising this week.
The lion's share of that money came from the Kansas City-based Health Forward Foundation, which provides grants in the region aimed at ensuring low-income and uninsured people receive access to health care.
One check for $750,000 came directly from the foundation. Another nearly $400,000 was from the foundation, but routed through a separate political action committee.
In addition, St. Louis-based BJC HealthCare contributed to the effort with a $250,000 check reported to the Missouri Ethics Commission on Wednesday. BJC, the largest employer in the St. Louis metropolitan area, has 15 hospitals and multiple health service organizations.
Those contributions came after the Sixteen Thirty Fund contributed $24,050 to the effort in August. The Washington-based entity typically supports liberal causes, but does not have to disclose its donors because it's set up as a social welfare nonprofit. It poured $5 million into a successful 2018 ballot initiative to raise Missouri's minimum wage.
The coalition announced this week that it is collecting signatures on a petition that would place Medicaid expansion on the November 2020 ballot.
The Republican-led Legislature has rejected Medicaid expansion for years. Efforts peaked in 2014, when two Republicans proposed an expansion that would require working-age recipients to hold a job.
In announcing the signature collection effort, Rick Stevens, president of Christian Hospital in St. Louis County, said expansion is the "fiscally responsible thing to do."
"All Missourians need access to basic health services and life-saving care. That's why we're launching our campaign to put Medicaid expansion on the ballot," Stevens said.
In addition to the most recent contributions, groups like the Missouri Hospital Association are expected to contribute to the initiative.
"Hospital closures in rural communities have increased the distance to lifesaving care for Missourians suffering from traumatic injuries, stroke and heart attack," said Kuhn. "Minutes count in medical emergencies. Medicaid expansion will help maintain access to emergency care in rural Missouri — benefiting those gaining coverage and all rural residents."
The push comes seven years after the U.S. Supreme Court ruled the federal government could not force states to expand Medicaid.
Opponents are likely to argue Missouri can't afford the expansion. Though the federal government initially paid the entire cost of Medicaid expansion, states will be required to pay 10% of the cost starting next year.
But Missouri voters have a history of backing ideas that state Republican leadership has rejected.
Last August, voters doused a "right-to-work" law the Legislature approved the year before.
In November, voters increased the state's minimum wage to $12 per hour by 2023, legalized medical marijuana and approved a redistricting plan that might give Democrats more power in Jefferson City.
Get Election 2020 & Politics updates in your inbox!
Keep up on the latest in national and local politics as Election 2020 comes into focus.