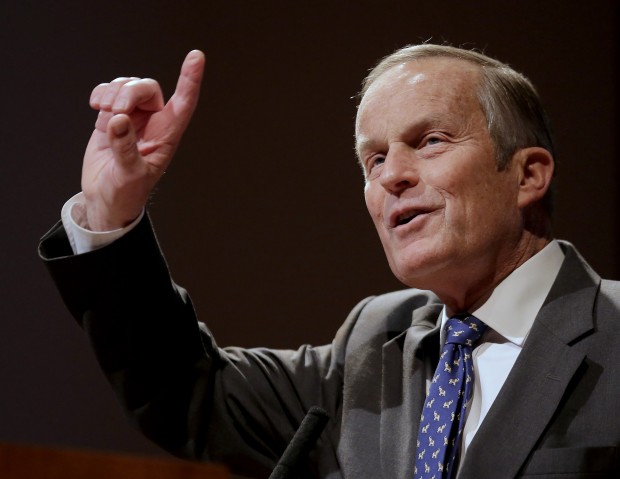 WASHINGTON • The dictionary of American politics is imprecise and ever-changing.
For instance, Goddard defines as "astrotweeting," a term not found in Merriam-Webster, as "the creation of fake Twitter profiles to show support for a political candidate."
Goddard and other language hawks might want to add to their lists the word "Akinize," which could be defined as "attempting to diminish a political foe by likening his or her words to remarks by former Missouri Rep. Todd Akin while seeking a Senate seat in 2012."
Akinize has been used often to describe political attacks since those remarks about rape and pregnancy effectively scuttled Akin's political ambition. Google finds Akinize 15,000 times (many duplicates)
The newest target in Washington is one of Akin's fellow House Republicans, Trent Franks of Arizona.
In a House Judiciary Committee hearing yesterday, Franks, sponsor of a measure to ban abortion after 20 weeks, asserted that "the incidence of rape resulting in pregnancy is very low."
Democrats in Washington saw an opportunity, cranking out videos and emails like the one this morning with "GOP — Akin redux" in the subject line.
Franks, a steadfast anti-abortion warrior, has defenders, among them the Weekly Standard, a staunchly conservative periodical.
"Simply stating that the number of abortions in the case of rape is low (in relation to the total number of abortions) is not the same thing as Todd Akin's crazy, unscientific claim that women can't get pregnant from "legitimate rape" because their bodies have a way to "shut that whole thing down," the magazine said in a post.