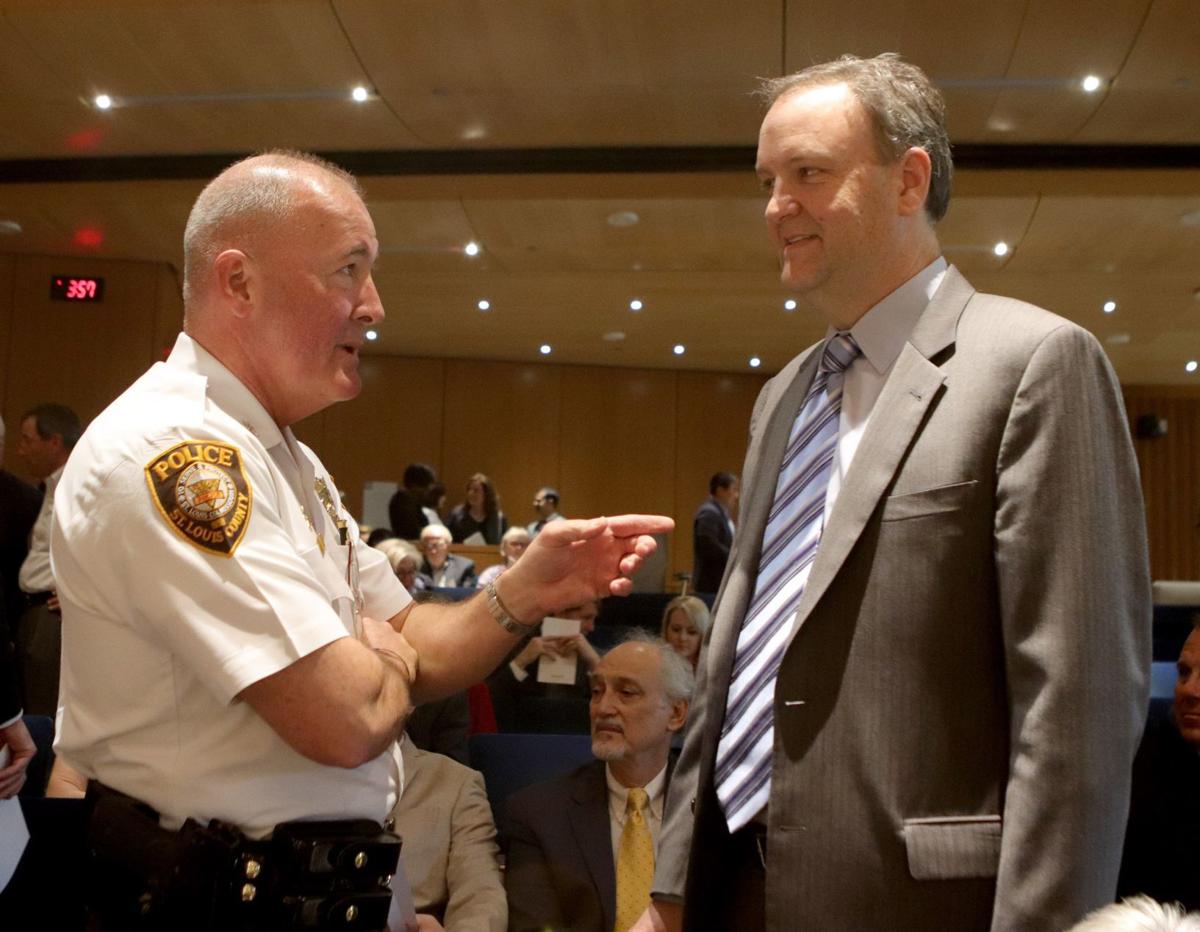 CLAYTON — The St. Louis County Council voted 5-0 Tuesday to advance to a final vote next week a bill that would purchase hundreds of high-tech cameras for police, a move to help bring transparency to policing that could also help protect officers.
The money would come from Proposition P, a tax hike approved by county voters in April 2017.
The contract with Decatur, Ga.-based Utility Associates Inc. for purchase of their BodyWorn cameras and other equipment was approved late last year, but money had not been set aside. County Police Chief Jon Belmar said he recently renegotiated to increase the contact to five years from three. Under the terms, Utility would replace the units after 2½ years with upgraded devices, he said. All data would be stored in the cloud instead of on a department server.
The cameras activate automatically when gunshots are detected, when officers begin running or draw their guns, or when they enter specific geographical areas. The council's presiding officer, Ernie Trakas, said that the devices could also be used to summon help for officers in need of assistance. Belmar said they could be programmed to activate when an officer is in a prone position for more than a few seconds, alerting a dispatcher who could investigate what was wrong.
County Executive Sam Page told the council earlier this month that the company's low bid was chosen after an "extensive" process.
New county counselor
Page announced Tuesday he had hired veteran prosecutor Beth Orwick as the county's new top lawyer.
Orwick, of Webster Groves, is an assistant U.S. attorney. She was previously chief trial assistant and white-collar team leader when Jennifer Joyce was St. Louis circuit attorney.
In a statement, U.S. Attorney Jeff Jensen called Orwick "a talented attorney who's beyond reproach."