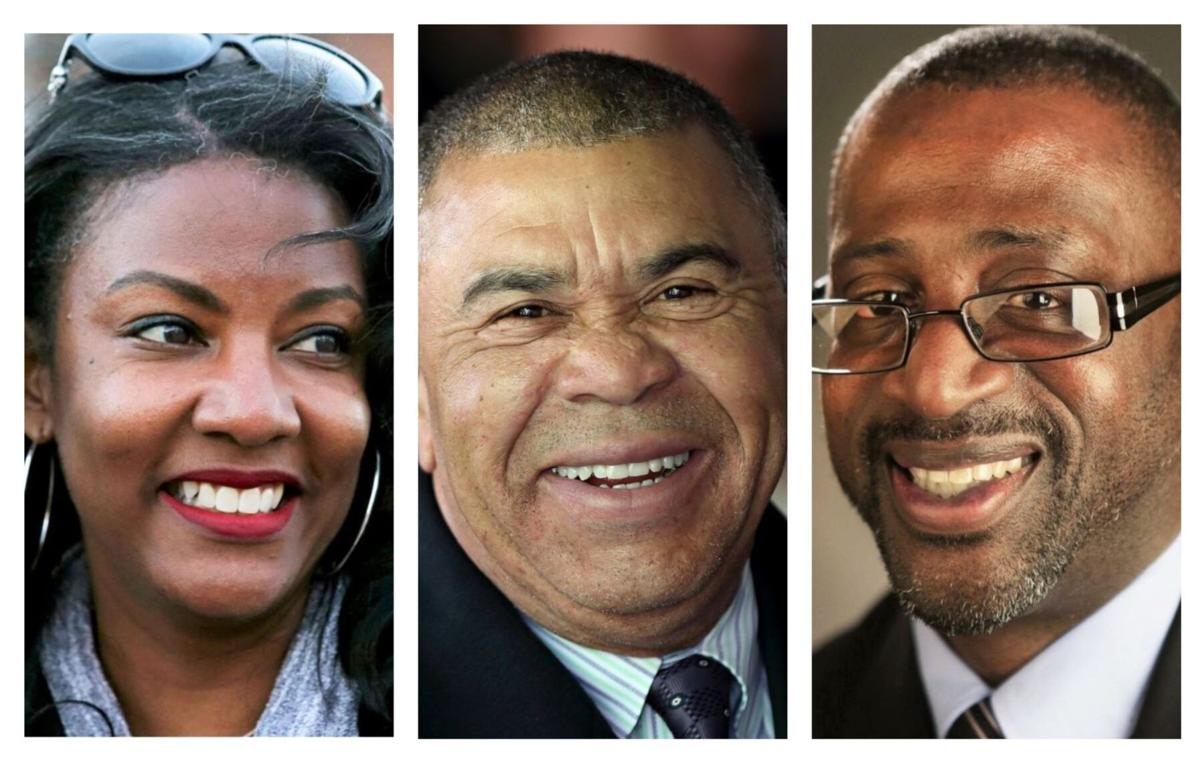 ST. LOUIS — Alderman Jeffrey Boyd insists he was endorsed by U.S. Rep. William Lacy Clay in his race to unseat City Treasurer Tishaura Jones, but the congressman on Saturday said that that's not true. 
Boyd, who is running against Jones for treasurer in the Democratic primary on Aug. 4, claimed Clay endorsed his candidacy in a Tweet posted Friday evening that included a photo of Clay and several local and state officials. 
But Clay responded to the Tweet on Saturday, denying he ever endorsed Boyd. 
"I did not make this endorsement, it is false," Clay tweeted. 
I did not make this endorsement, it is false.

— Lacy Clay MO1st (@LacyClayMO1) July 18, 2020
Boyd insisted to the Post-Dispatch that he has Clay's endorsement, accusing Jones of pressuring the congressman to publicly deny his decision.
Jones on Saturday denied the allegation. 
Boyd said he had a personal conversation with Clay and received his endorsement before releasing the campaign promotions. 
"I stand on my word," Boyd said.
"I would never demean myself and say somebody supported me, and they didn't."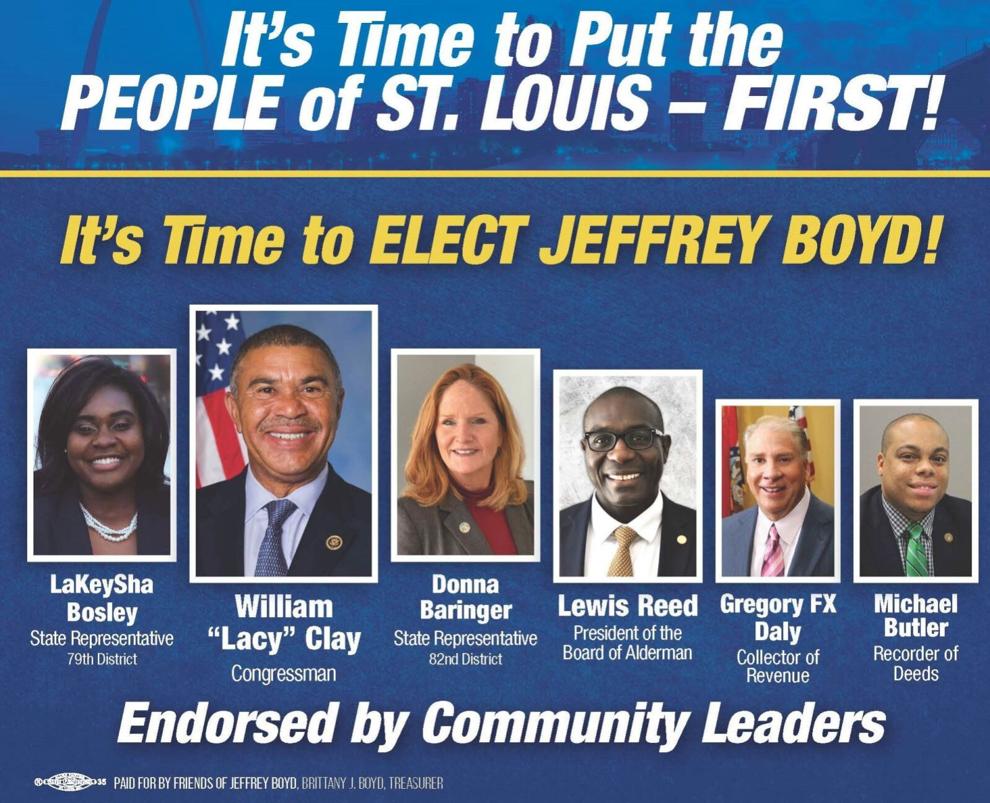 Asked about the conversation Boyd had with Clay, the alderman declined to release more details. 
"I encourage you to call Congressman Clay," Boyd said. "I've had my personal conversations with the congressman and I'm done putting words into anybody's mouth." 
Asked why Clay would publicly deny the endorsement, Boyd said: "I have no idea. But I did speak to the congressman and I said I don't think that's right."
Clay told Boyd that he did not personally write the tweet, Boyd said. 
"I'm waiting to find out who tweeted it and why," he said. 
"All I can tell you is that I'm not a liar," Boyd said. "I don't put out misinformation." 
Clay's spokesman, Steve Engelhardt, said the congressman did not endorse Boyd and that he stood by his response to Boyd on Twitter. Clay has not endorsed either Boyd or Jones, Engelhardt said. 
"He has made no endorsement in that race," Engelhardt said. 
Asked why Boyd would claim a false endorsement, Engelhardt said: "I can only tell you that there has been no endorsement in this race." 
Boyd also claimed his opponent, Jones, and her campaign called Clay, and other officials Boyd claims endorsement from, to "bully" them into backing out of endorsing him. 
"They're riling them up, and making them question the decision they made, because they're bullies," he said.
"Run your race," Boyd said. "Don't worry about who is supporting Jeffrey Boyd, just accept it and move on."
Jones on Saturday said she called Clay to verify Boyd's claim, because the congressman told her earlier this year that he would not get involved in the race.  
"Congressman Clay had a decision a long time ago and I knew that he wasn't going to be involved in this race," she said. "His exact words were 'I am not involved in your race.'"
Asked why Boyd would claim a false endorsement, Jones said "I can't speak for him. I don't know why he did that."
"It definitely makes me question his integrity," she said. "I don't make a claims of an endorsement that I have not verified."
Jones also alleged that Boyd lied about receiving endorsements from Missouri Rep. Chris Carter and St. Louis Democratic Committeewoman Keena Carter.
Neither Rep. Carter or Keena Carter could immediately be reached Saturday for comment.