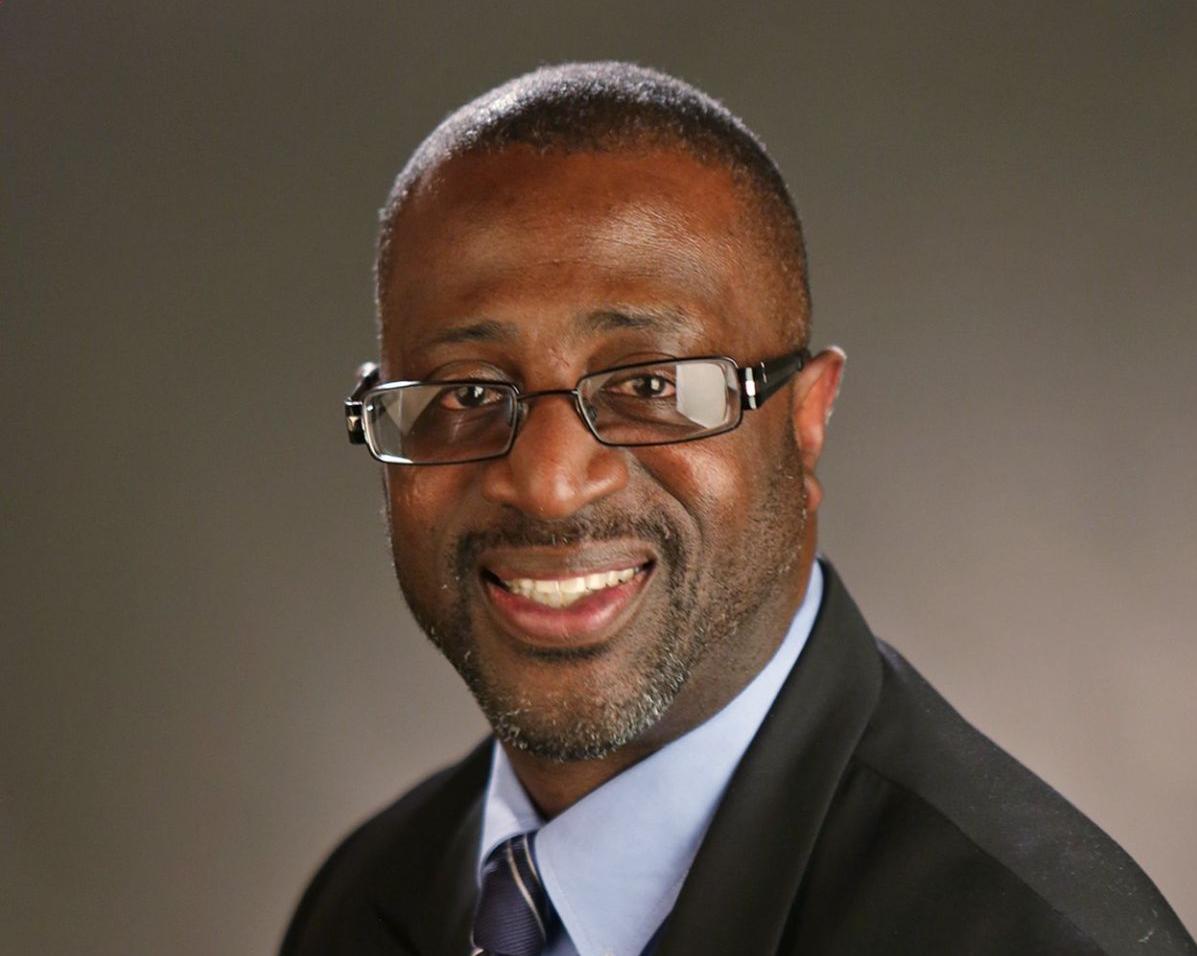 ST. LOUIS • Sitting in a large open room of the Best Space Event Center on Martin Luther King Drive near Goodfellow Boulevard recently, Jeffrey Boyd motioned toward the surrounding neighborhood — one of the most poverty-stricken and crime-ridden swaths of the city.
"Look outside this door, you can see almost four blocks" because of all the vacant lots, said Boyd, 22nd Ward alderman and a Democratic candidate for mayor of St. Louis. "All this slum and blight — one-third of my ward is vacant lots and vacant buildings."
Still, he and his wife, Patrice, a nurse, who both were kids in the neighborhood in the 1970s, returned here in the early 1990s. They bought and renovated a four-family flat, renting out units to local residents for years. Boyd also owns and operates the event-space rental business, as well as the small used car lot next to it.
"We made a conscious decision to move back here and make a difference," said Boyd, who spent 23 years in the Army, retiring as a master sergeant in 2005. "I live in the most challenging neighborhood in the city of St. Louis. I represent the most challenging ward, by choice."
That on-the-ground presence forms a cornerstone of Boyd's pitch to the voters: "You have to be part of the system and not run away," he says.
Boyd, 53, is one of seven Democrats seeking the party's nomination in the March 7 primary. In heavily Democratic St. Louis, the primary winner is expected to win the April 4 general election.
His campaign is centered on bolstering the city's most struggling neighborhoods with added police protection. He also advocates for police training that takes into account cultural factors and "de-escalation" strategies to prevent violence.
He also calls for steering new business development to areas where it's most needed. While it's a common view that crime has to be brought under control for neighborhoods to flourish, Boyd says a reverse approach also should be considered. "If we rebuild these neighborhoods, crime goes down, automatically."
Boyd has lost friends and relatives to violence here, including a 23-year-old nephew gunned down in 2015. He has been arrested twice himself here, he says, once for walking into the crime scene of a friend who had been shot and once for taking video of police as they dealt with a homeless man.
"As an African-American man and an alderman, I have been handcuffed twice and put in the back seat of a police car unfairly. My nephew, in this neighborhood, was shot and killed, and the police have not solved that crime," says Boyd. "I support our police department, but I can understand how people feel when they say they've been mistreated. I know it's real, that it happens."
His ideas include things as basic as putting officers on bicycle and foot patrols in the troubled neighborhoods, an approach that is already common in the downtown loft district and other areas.
"When we see police and bike patrols only in downtown and the central corridor," and not in the neighborhoods, "it makes us feel like we're unworthy, and that's unacceptable," says Boyd.
While Boyd blames disconnected policing and "hopelessness" among residents for many of the problems in his neighborhood, he also has memorably lectured residents there about the culture of violence.
After the 2015 death of his nephew, Rashad Farmer, Boyd gave an angry television interview — video of which later went viral — in which he excoriated the "absolute madness" of the violence.
"People say they need jobs. Well, damn it , go get a job," he said in that interview. "People say they need stuff to do. Well, we have recreation centers in the city of St. Louis. You can go up to the recreation center and play basketball. … There's plenty to do besides shoot and kill each other. It's sad, and it's sickening."