ST. LOUIS — Lyda Krewson said months ago she would seek a second term as mayor, so her announcement on Wednesday that she was dropping out of next year's city election came as a surprise to many.
But, for those watching closely, it was hardly a shocker.
Managing a global pandemic — arguably the greatest test facing leaders at all levels of government — while addressing a reinvigorated police reform movement might have been enough to convince any incumbent, especially one who just turned 68, to step aside.
"She definitely had to govern during a time of real civic crisis," said Krewson's first chief of staff, Tim O'Connell. "We have a fractious politics at the national and local level. Whoever we entrust the role to next is going to have to try and build across ideological lines."
Even critics say she took the helm at one of the most difficult times to govern due to the political climate in the region and nationally. After largely receiving approval early on for the city's management of the coronavirus crisis, Krewson's administration has struggled to deal with an even deadlier public health crisis, the rising number of murders. A campaign based on public safety like the one she ran four years ago would be a tough sell with the homicide rate hitting a record.
The resurgent Black Lives Matter movement after the death of George Floyd in Minneapolis ultimately led to a round of protests targeting her administration, including supporters of Treasurer Tishaura Jones, who they saw as a more progressive alternative in 2017. Many of those same activists pushed to close the city's Medium Security Institution — better known as the workhouse — something Krewson deemed unworkable until her hand was forced by the Board of Aldermen.
Opposition to Krewson reached a fever pitch in late June after she read off the names and addresses of protesters who handed her proposed city budgets that included defunding police. Activists accused her of "doxxing" them — releasing personal information on political opponents — even though it has been traditional practice for members of the public who speak at local government meetings to provide their names and addresses.
The slogan "Resign Lyda" soon became a hashtag on social media, and a message scrawled on sidewalks, painted on Tucker Boulevard and carried by protesters who repeatedly gathered outside her Central West End home. Those protests prompted her to temporarily relocate to an apartment; they also led to the protesters' now-infamous encounter with Mark and Patricia McCloskey, who brought St. Louis international notoriety.
"She's probably had enough," said Ken Warren, a political science professor at St. Louis University and a longtime observer of local politics. "It's not a good job. I wouldn't want it."
'Almost ungovernable'
St. Louis' charter makes the mayor weak by design — a holdover from the legacy of corruption and machine politics of the last century — forcing the mayor to share power not only with the Board of Aldermen, but with an elected comptroller who holds one of three votes on the Board of Estimate and Apportionment that controls city spending.
Warren said she just didn't have the same political experience as her predecessor, Francis Slay, the longest-serving mayor in St. Louis history. Slay came up in a family steeped in politics and served as president of the Board of Aldermen before being elected mayor. By the time he left, he made the position appear strong, but he had four terms to build power.
"The city of St. Louis is … almost ungovernable," Warren said. "The factionalism in St. Louis is out of control. Structurally, the board of aldermen is a joke. It's just a fragmented city with everyone hanging on to their fiefdoms."
The city's politics have shifted rapidly in the last decade, and the Slay coalition appeared to be crumbling by the time he announced he wouldn't run for a fifth term in 2016. The city's electorate has become increasingly progressive, and the old matchups that often pitted Black politicians from north St. Louis against white politicians from south city and the central corridor have given way to a voting bloc of Black St. Louisans and whites aligned with the Bernie Sanders wing of the Democratic Party.
The clearest example of that transformation was the Aug. 4 Democratic primary, in which activist Cori Bush defeated U.S. Rep. William Lacy Clay in the 1st Congressional District, and Circuit Attorney Kimberly M. Gardner easily defeated a well-financed challenger.
The calculus appears to disadvantage Krewson, who positioned herself center-left on a public safety agenda in 2017. Endorsed by Slay and propelled by his longtime base of support in almost suburban southwest St. Louis, the tactic was enough to garner 32% of the vote in 2017 and edge out Jones by less than 900 votes in a seven-way race in which Krewson was the only viable white candidate.
"I have no doubt that was the capstone on the decision," one City Hall insider familiar with the Krewson administration who wasn't authorized to speak publicly said of the overwhelming passage of Proposition D, the election reform measure. "No one actually knows what the impact is going to be but the presumed impact is it will be favorable to a candidate like Treasurer Jones."
Policy over politics
Krewson's attempts to respond to pressure from constituents has likewise irked some early allies. After being endorsed by the St. Louis Police Officers Association in 2017, Krewson called for the police union's manager, Jeff Roorda, to be fired after he made scathing remarks about her opponent, Jones. Roorda soon turned on her.
Even some successes, like development momentum in the central corridor and higher earnings tax collections from increasingly well-paid city residents drawn to tech and hospital jobs in employment clusters like Cortex, prompted critics to complain about gentrification and a lack of focus on poorer neighborhoods.
"She quietly and resolutely made sure the city was on a better financial footing," he said. "The mayor made increasing our reserves a priority. For every local government, COVID has taken a toll, but we would be in much worse shape if the mayor had not used her political capital to make correcting and fixing our reserves a priority. A crisis averted or delayed often goes unremarked."
Krewson, observers say, was a policy person, whose career as a certified public accountant at an urban planning firm made her a stronger technocrat than a politician.
But the exercise of power in decentralized City Hall is no easy task. Part of the problem she may have faced, some suspect, was sexism. Friends and foes, those who didn't know her personally, often referred to her as "Lyda" rather than "Mayor Krewson."
"It's just a really snarky time to be an elected official in general," said the insider familiar with both her administration and Slay's. "Part of that's sexism too. She's been treated less mayoral by the fact that she's a woman."
The center of policy gravity drifted away from the mayor's office as a younger, scrappier group of aldermen began replacing older mainstays. Social media meant they always had access to a megaphone. And without a clear majority of voters behind her, Krewson's opponents had room to use Twitter and Facebook as if the 2017 election never ended.
"Her opponents never gave her a chance," said Alderman Joe Roddy, a member of the old guard who recently announced his retirement and often worked with Krewson on projects affecting their shared neighborhood.
"The division and negativism that permeates local government, government at all levels, just made the situation very difficult for her, and I think you're seeing this in every major city in the country. Social media has made it so easy to create opposition and so difficult to do things constructively. And as a result of that, unfortunately, large cities are almost getting unmanageable."
St. Louis mayors' terms since 1901
| Mayor | Start year | End year | Total years |
| --- | --- | --- | --- |
| Rolla Wells | 1901 | 1909 | 8 |
| Frederick H. Kreismann | 1909 | 1913 | 4 |
| Henry Kiel | 1913 | 1925 | 12 |
| Victor J. Miller | 1925 | 1933 | 8 |
| Bernard F. Dickmann | 1933 | 1941 | 8 |
| William D. Becker | 1941 | 1943 | 2 |
| Aloys P. Kaufmann | 1943 | 1949 | 6 |
| Joseph M. Darst | 1949 | 1953 | 4 |
| Raymond Tucker | 1953 | 1965 | 12 |
| Alfonso J. Cervante | 1965 | 1973 | 8 |
| John H. Poelker | 1973 | 1977 | 4 |
| James F. Conway | 1977 | 1981 | 4 |
| Vincent C. Schoemehl | 1981 | 1993 | 12 |
| Freeman R. Bosley Jr. | 1993 | 1997 | 4 |
| Clarence Harmon | 1997 | 2001 | 4 |
| Francis G. Slay | 2001 | 2017 | 16 |
| Lyda Krewson | 2017 | 2021 | 4 |
| | | | |
'I think I've done some things that have made a big difference, and I'm very proud of the accomplishments of the last four years and the 19 before that.'
Krewson announces her decision not to seek another term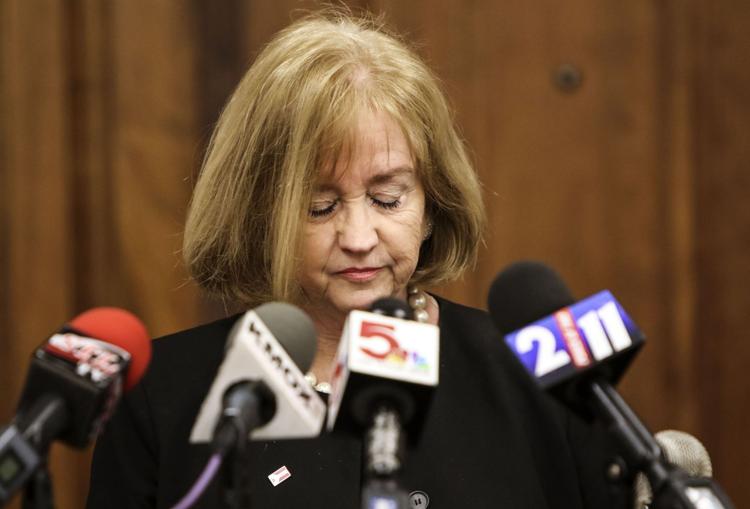 Operation Clean Sweep in College Hill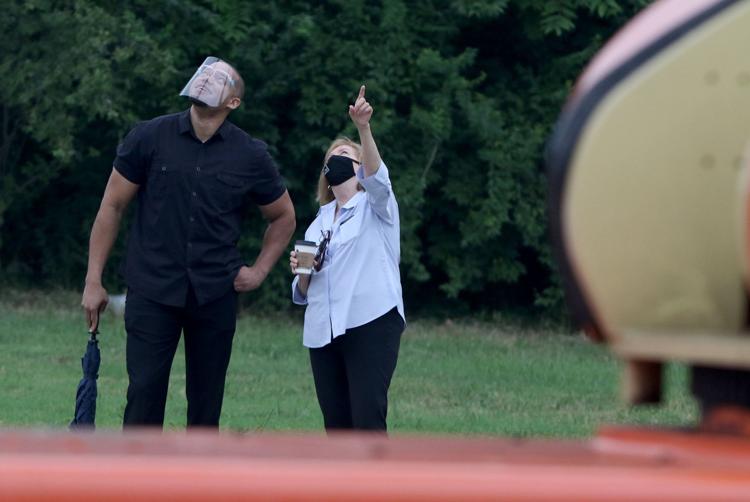 Family, friends and coworkers remember Officer Bohannon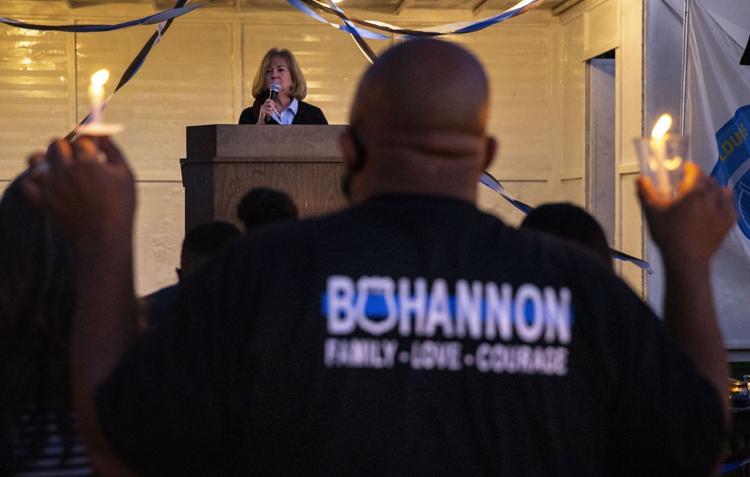 Announcement of Operation Legend in St. Louis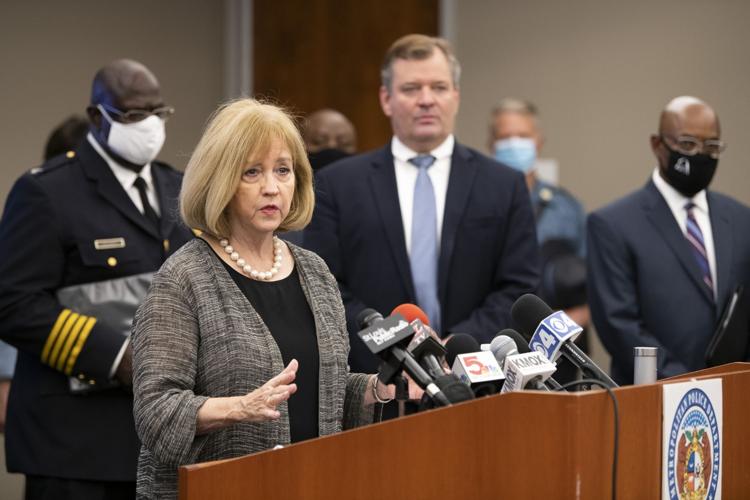 Protesters at City Hall demand mayor's resignation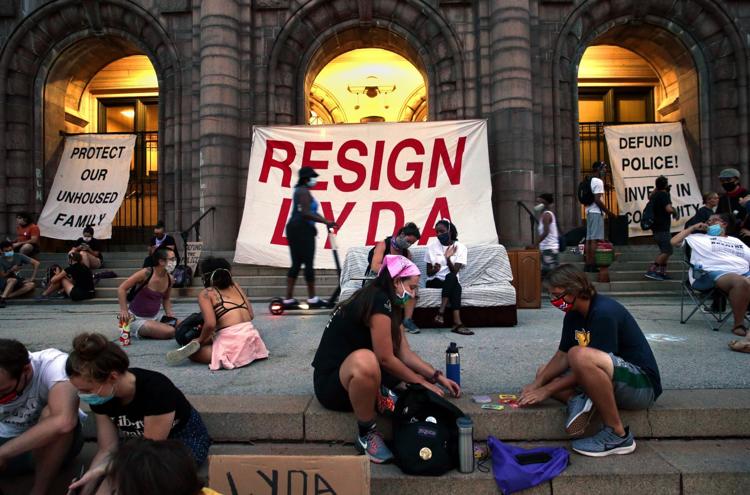 Protesters paint Tucker Boulevard with call for Krewson's resignation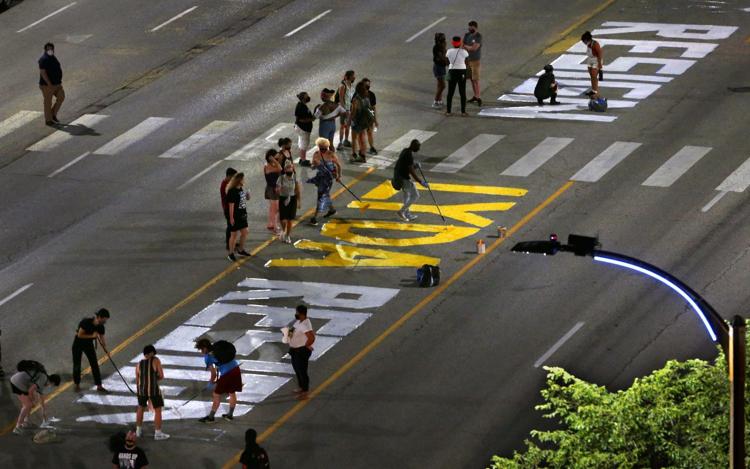 Krewson reading addresses of people supporting police reform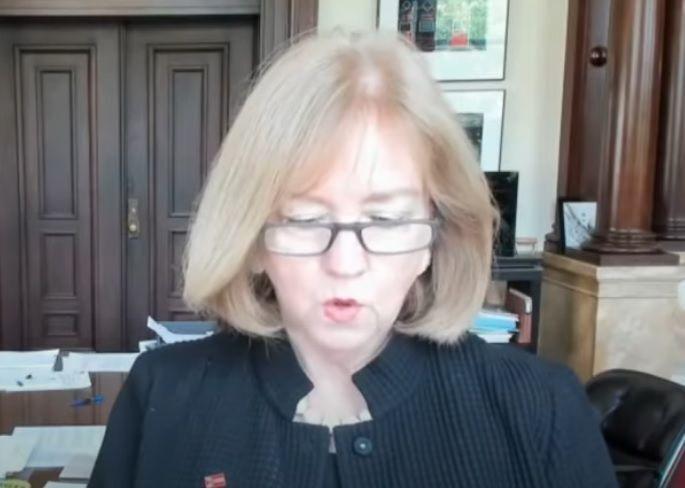 Visitation for David Dorn, a retired St. Louis police captain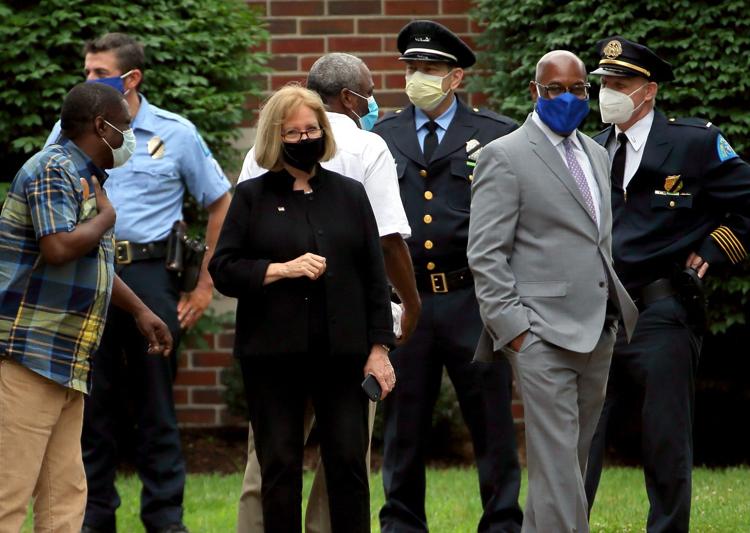 Tents from homeless encampment downtown removed, people placed in shelters and hotels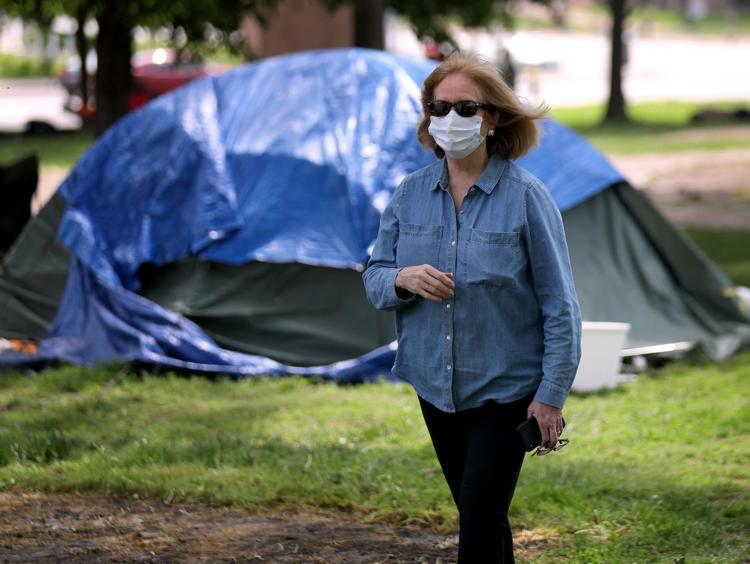 Affinia Healthcare opens COVID-19 testing site at 4414 N. Florissant Avenue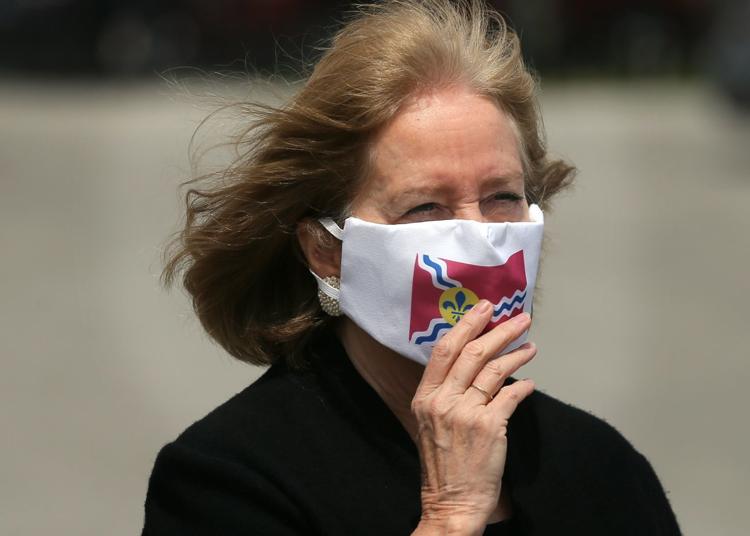 Frigid march marks Martin Luther King Day
Officials break ground on NGA site in north St. Louis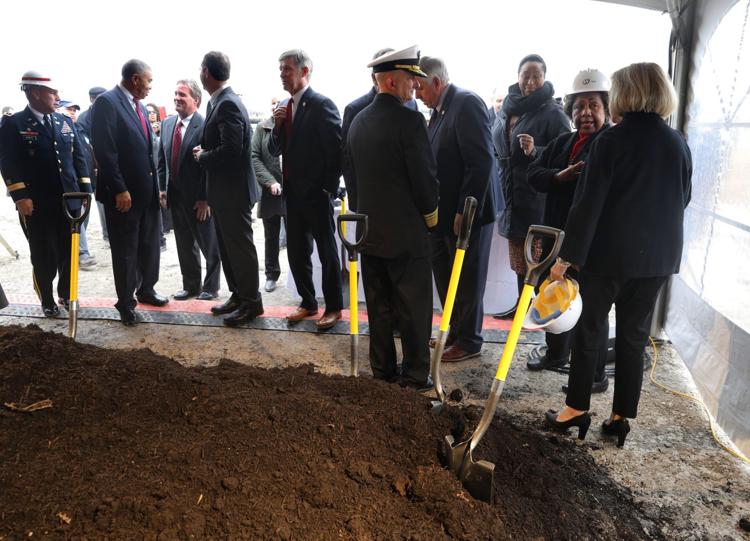 Krewson attends first — and likely only —Board of Freeholders meeting
Krewson attends party for County Police Sgt. Keith Wildhaber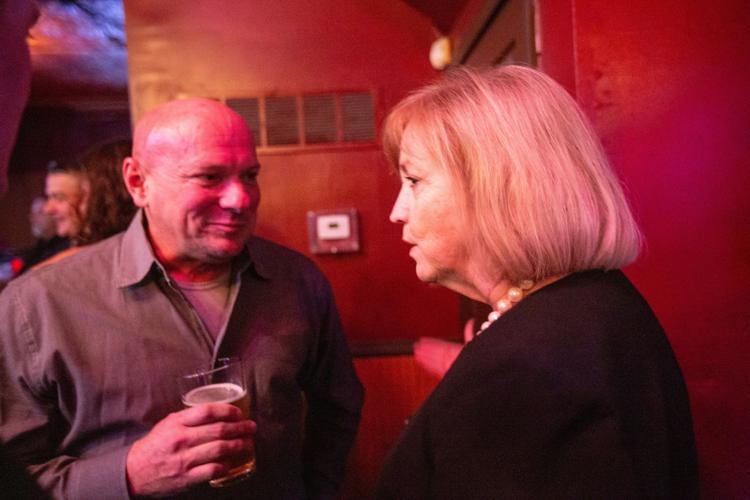 Krewson speaks during the opening ceremony of the Japanese Festival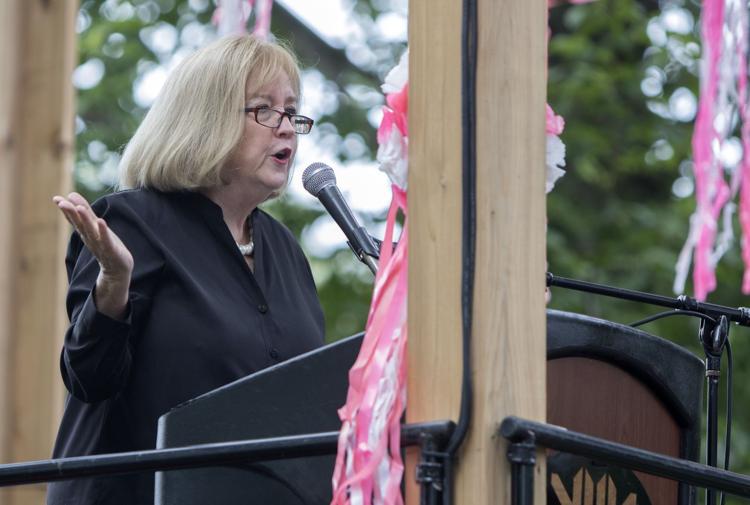 Krewson joins police officers at St. Louis University hospital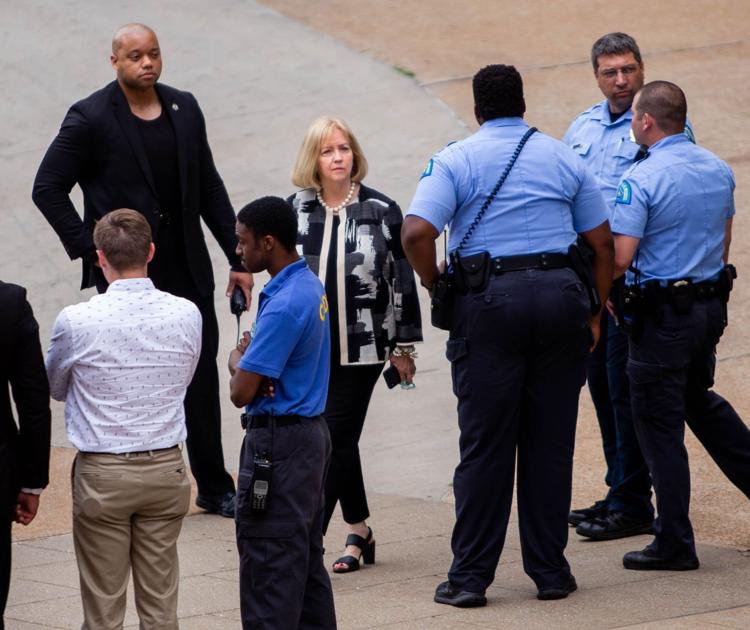 Better Together reveals plan to merge city, county
Mayor attends the annual Mardi Gras Ball at City Hall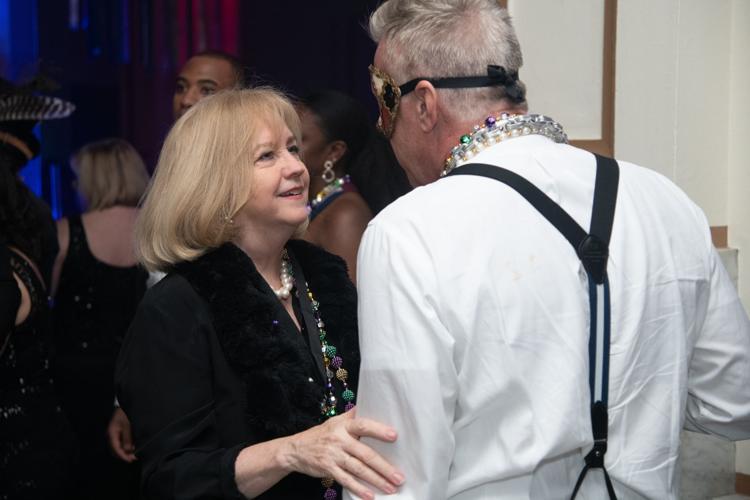 Press conference with Mayor Lyda Krewson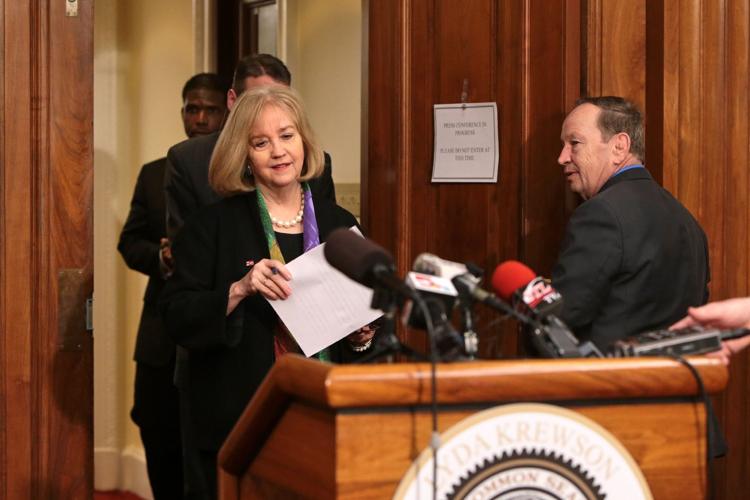 Officer injured during confrontation in St. Louis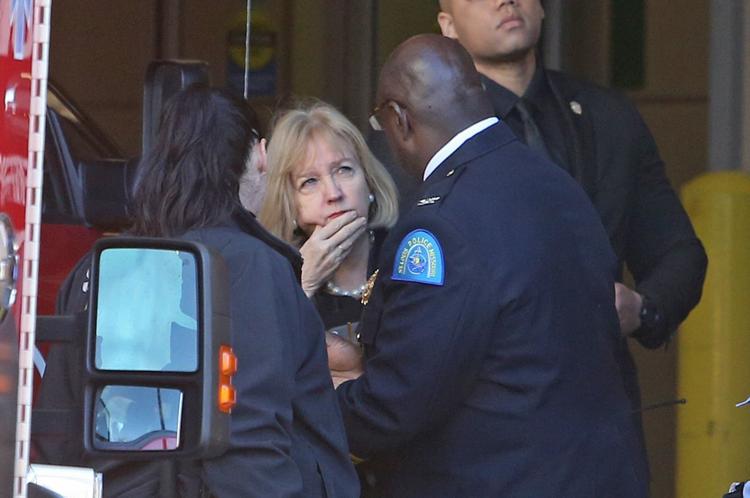 Black leaders snubbed during Arch ribbon-cutting hold their own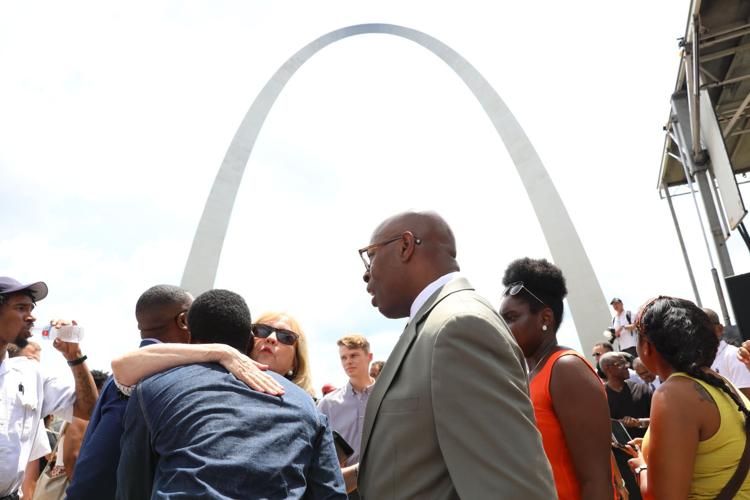 The first ribbon-cutting for the Gateway Arch park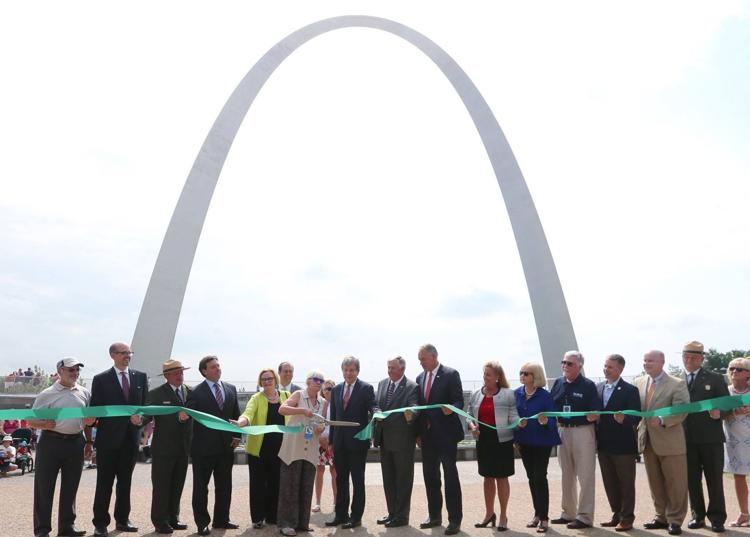 Stenger and Krewson attend regional summit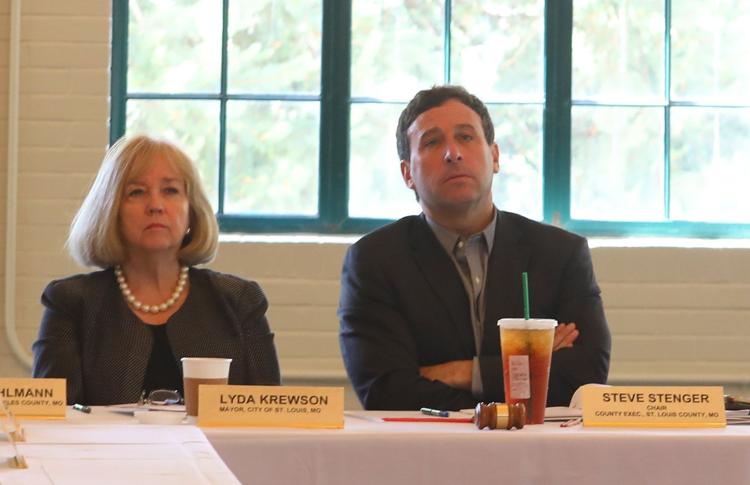 Krewson hugs Annie Smith after city meeting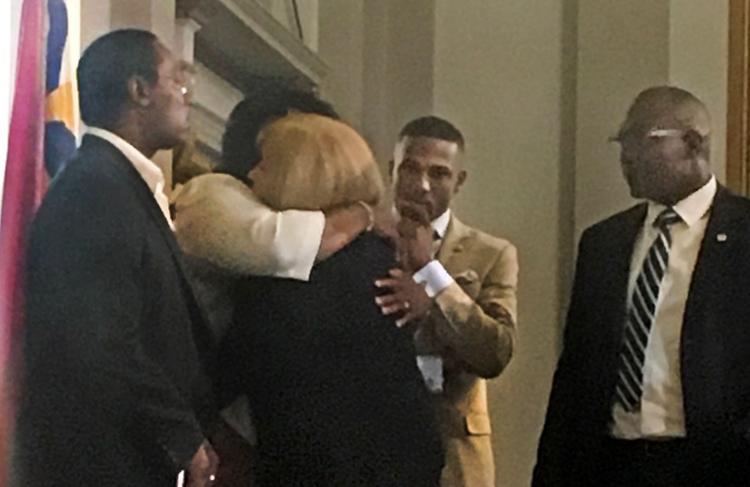 Judge Jimmie Edwards selected as public safety director in St. Louis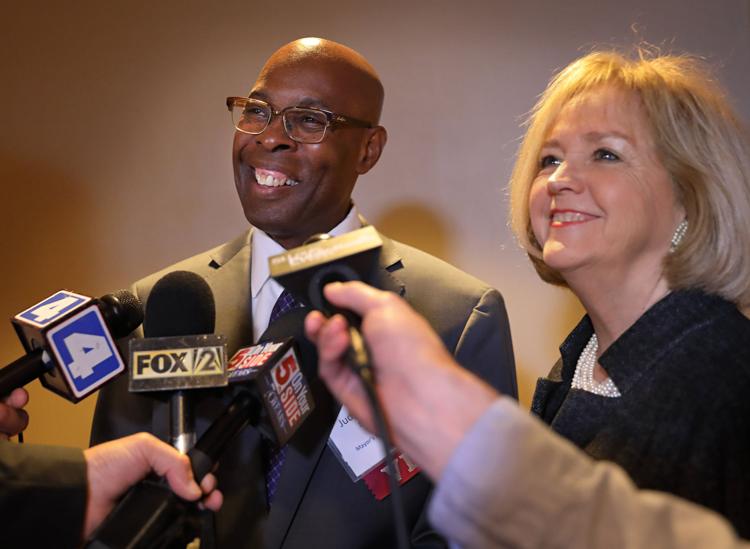 Board approves motion for police body cameras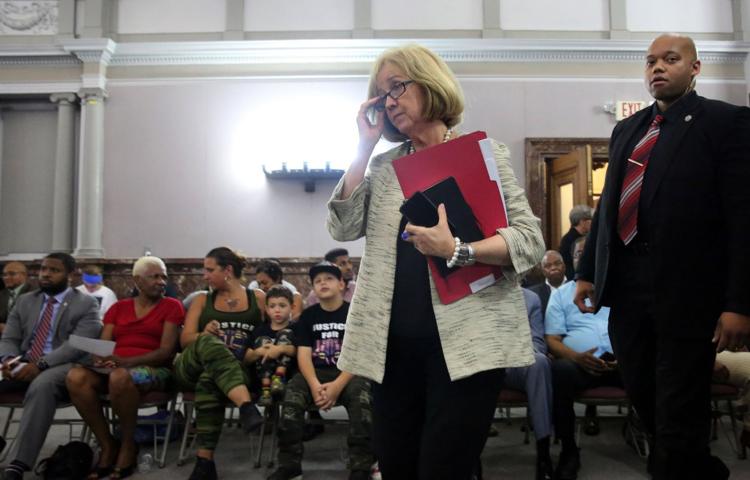 Krewson becomes first woman mayor of St. Louis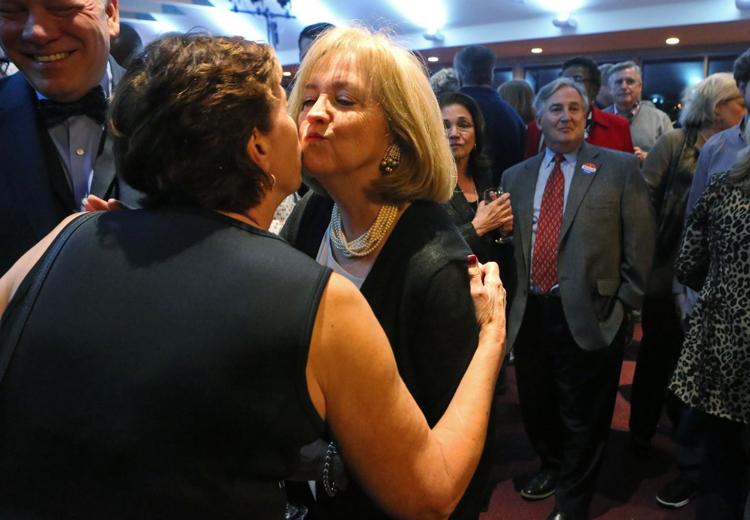 'We finally broke the glass ceiling'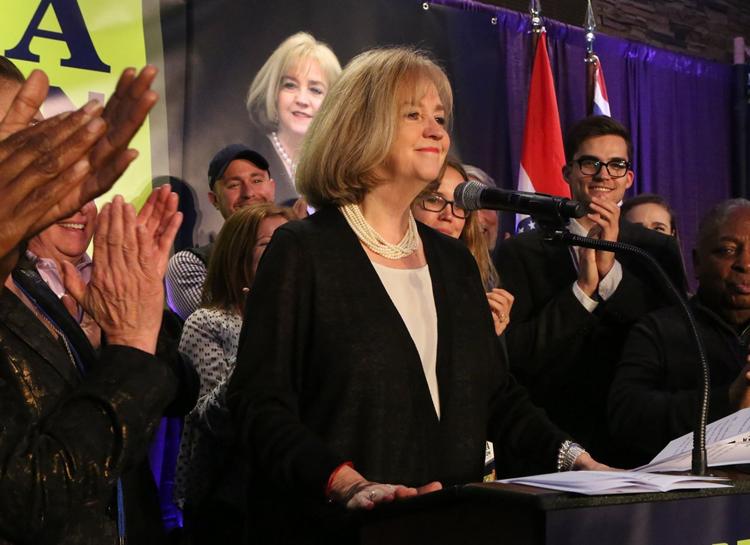 Krewson campaigns at St. Joan of Arc School fish fry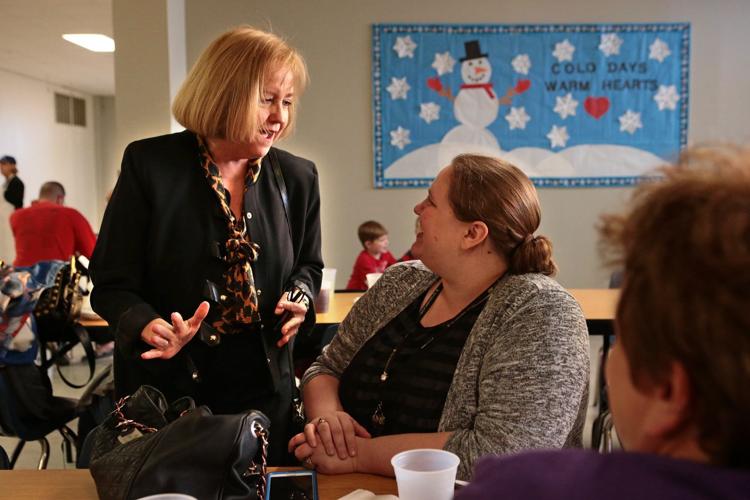 Lyda Krewson files to run for mayor of St. Louis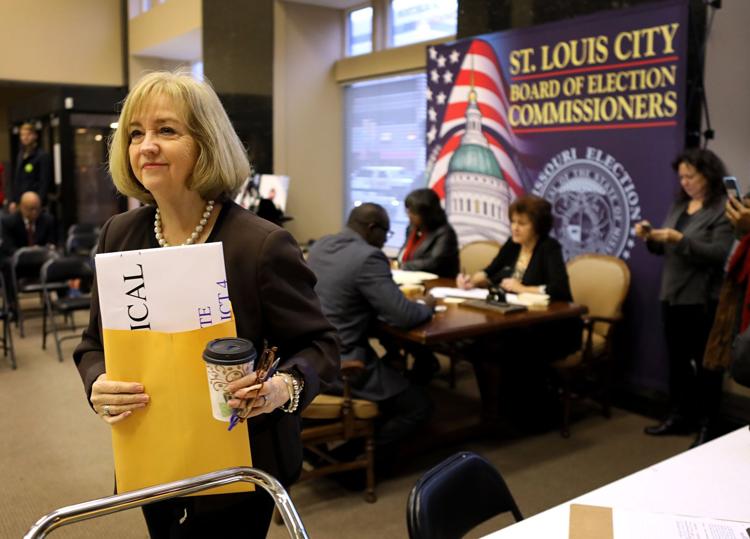 Get Government & Politics updates in your inbox!
Stay up-to-date on the latest in local and national government and political topics with our newsletter.