UPDATED at 11:30 p.m. Tuesday
Activist Cori Bush on Tuesday unseated longtime U.S. Rep. William Lacy Clay, ending his 20-year hold on Missouri's 1st Congressional District and putting her on a path to become the first Black woman to represent Missouri in the nation's capital.
Before Clay's tenure, his father William Clay held the seat for three decades. That makes Bush, whose campaign grew out of protests against the police killing of Michael Brown in Ferguson in 2014, the first to topple the Clay political dynasty in 52 years.  
Bush, 44, of Florissant, first challenged Clay in 2018. She returned this year with the same message — that Clay hadn't been bold enough in tackling the district's challenges — but with more campaign funds and support from progressive groups challenging establishment Democrats in a bid to pull the party left.
"Tonight, Missouri's 1st District has decided that an incremental approach isn't going to work any longer," Bush said in a victory speech late Tuesday. "We decided that we the people have the answers, and we will lead from the front lines."
Bush, who has spoken openly about being evicted and failing to pay taxes, has said her background as a single mother of two children connects her to working families in the district. She has promised to continue participating in street protests as a sitting member of Congress. 
In her speech Tuesday, Bush said Black Lives Matter "are not just words. … It is historic that this year, of all the years, we're sending a Black, working-class, single mother, who's been fighting for Black lives since Ferguson, all the way to the halls of congress." 
Bush's campaign focused on universal health care, radically reforming police departments, free public education and raising the minimum wage — policies advocated by U.S. Sen. Bernie Sanders, a Vermont independent who describes himself as a democratic socialist. Bush thanked Sanders for his endorsement and support Tuesday. 
In their first matchup in 2018, Clay defeated Bush by more than 28,000 votes — a 20-point margin that was the closest any challenger had come to unseating Clay until Tuesday night. 
This year, she defeated Clay by a 3-point margin, 72,812 votes to 68,201.
Bush had more than triple the campaign donations than in 2018, and more name recognition from an appearance in "Knock Down the House," a 2019 Netflix documentary that followed Bush and three other candidates seeking to replace incumbent Democrats with progressive women, including Rep. Alexandria Ocasio-Cortez, D-N.Y.
Her campaign was supported by Justice Democrats, which elevated Ocasio-Cortez, and more recently, former school principal Jamaal Bowman's upset against 16-term incumbent Rep. Elliot Engel in New York. Bush's campaign sought to leverage the wins, as well as inequities highlighted by the COVID-19 pandemic and the police killing of George Floyd.
Clay, long a solid vote for Democratic policies, had touted his support for Sen. Bernie Sanders' Medicare for All plan, Ocasio-Cortez's Green New Deal, and for impeaching President Donald Trump — all positions that put him left of other centrist Democrats like House Speaker Nancy Pelosi.
Clay has also pointed to  his role in bringing the multimillion-dollar National Geospatial-Intelligence Agency campus to north St. Louis.
The winner of Tuesday's primary is expected to coast to victory in November's general election, as the district typically votes overwhelmingly Democratic. 
A third candidate for the Democratic nomination, Katherine Bruckner, had captured about 6.3% of the vote — 5,142 votes as of 10:30 p.m.
Winnie Heartstrong and Anthony Rogers both filed for the GOP nomination but did not mount active campaigns. Rogers was on track to win Tuesday with 25-point margin.
District 2
There were no intraparty competitions in Tuesday's primary for Missouri's 2nd Congressional District, where Democrat State Sen. Jill Schupp is challenging U.S. Rep. Ann Wagner.
Libertarian Martin Schulte, of Ballwin, is also running in the Nov. 3 general election.
The 2nd Congressional District includes much of St. Louis County, and parts of St. Charles and Jefferson counties.
District 3
In Missouri's 3rd Congressional District, U.S. Rep. Blaine Luetkemeyer soundly defeated four Republican challengers in a five-way primary.
Luetkemeyer, of St. Elizabeth, had captured nearly 75% of the vote.
Luetkemeyer is heavily favored to win the Nov. 3 general election in the heavily Republican district against the Democratic nominee and Libertarian, Leonard Steinman, who ran unopposed in the primary.
Megan Rezabek, of Imperial, defeated Dennis Oglesby, of Warrenton, for the Democratic nomination. Rezabek won with a 29-point margin. 
The 3rd Congressional District includes parts of St. Charles County and Jefferson County and all of Warren, Franklin and Lincoln counties.
Local activist Cori Bush shocks Rep. William Lacy Clay in Democratic primary
Cori Bush on election night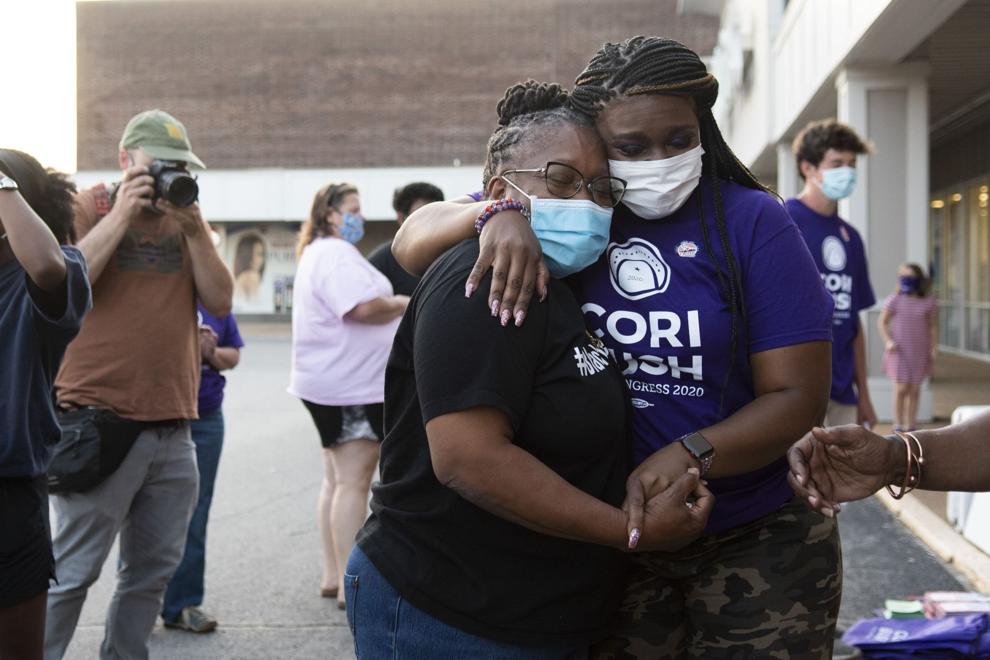 Cori Bush on election night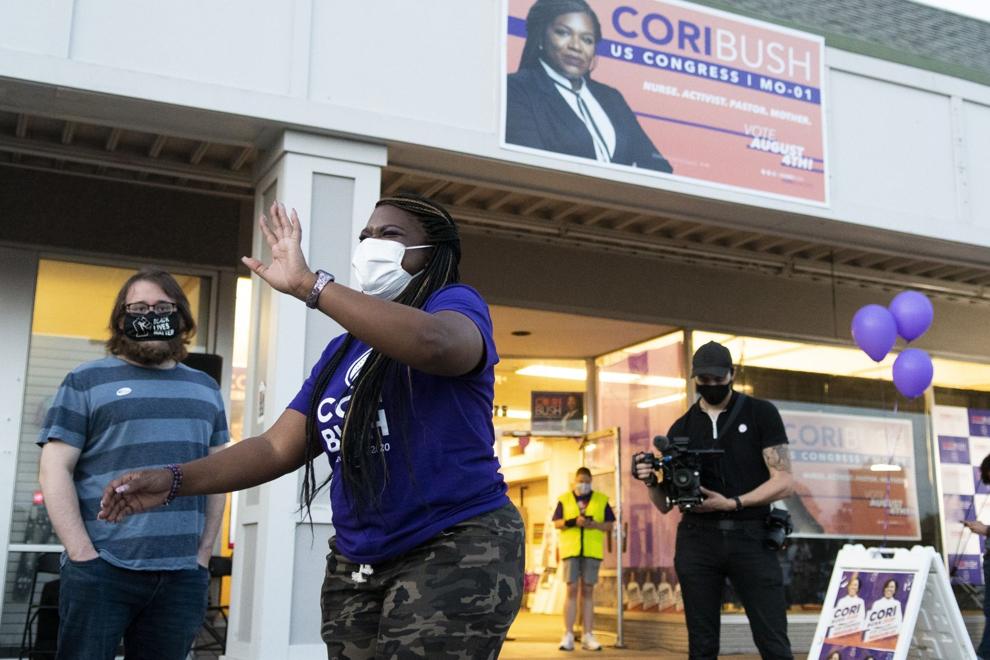 Cori Bush on election night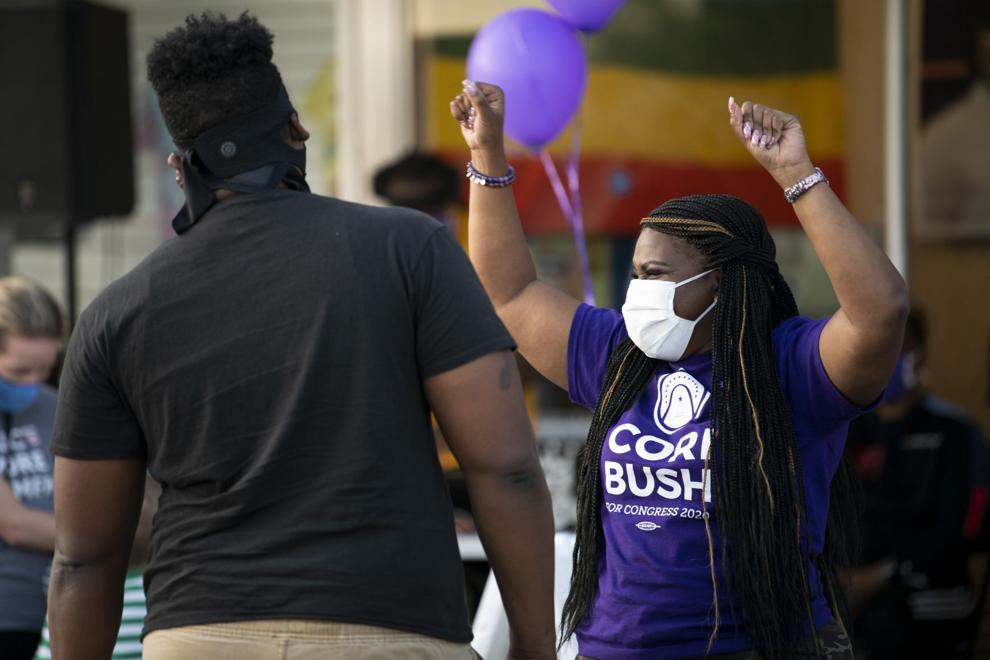 Protesters march through the Delmar Loop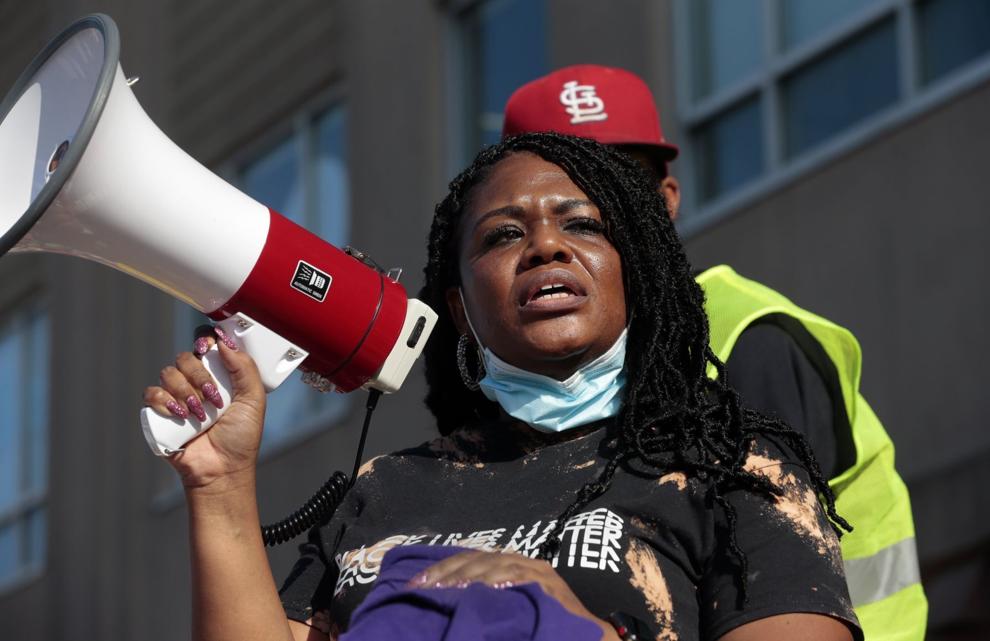 St. Louis residents turn out for the 2020 primary elections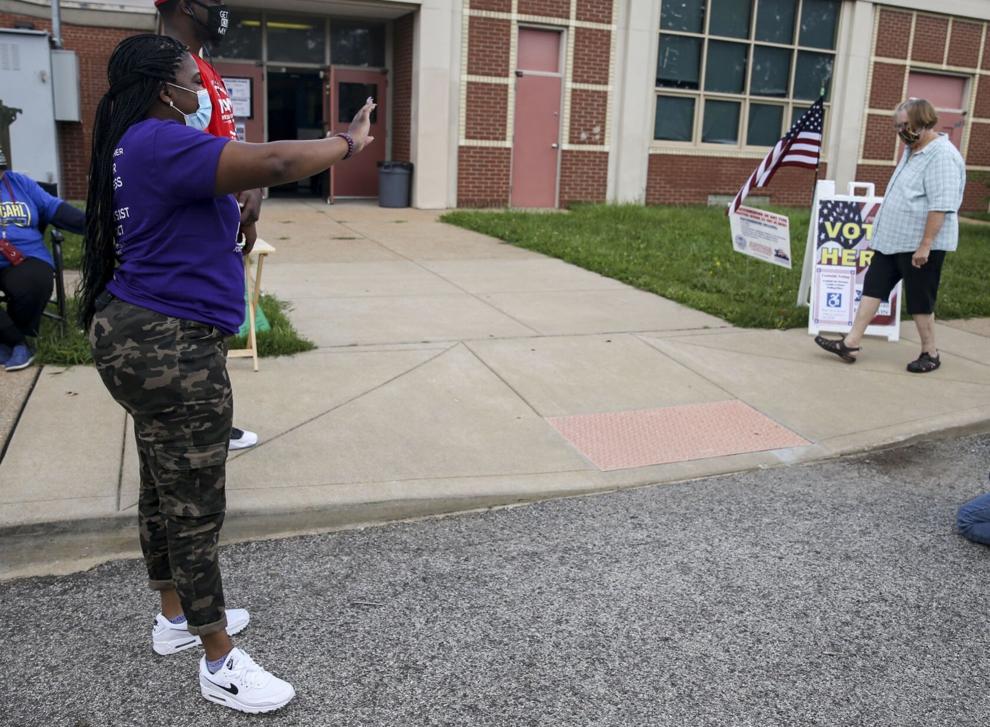 St. Louis residents turn out for the 2020 primary elections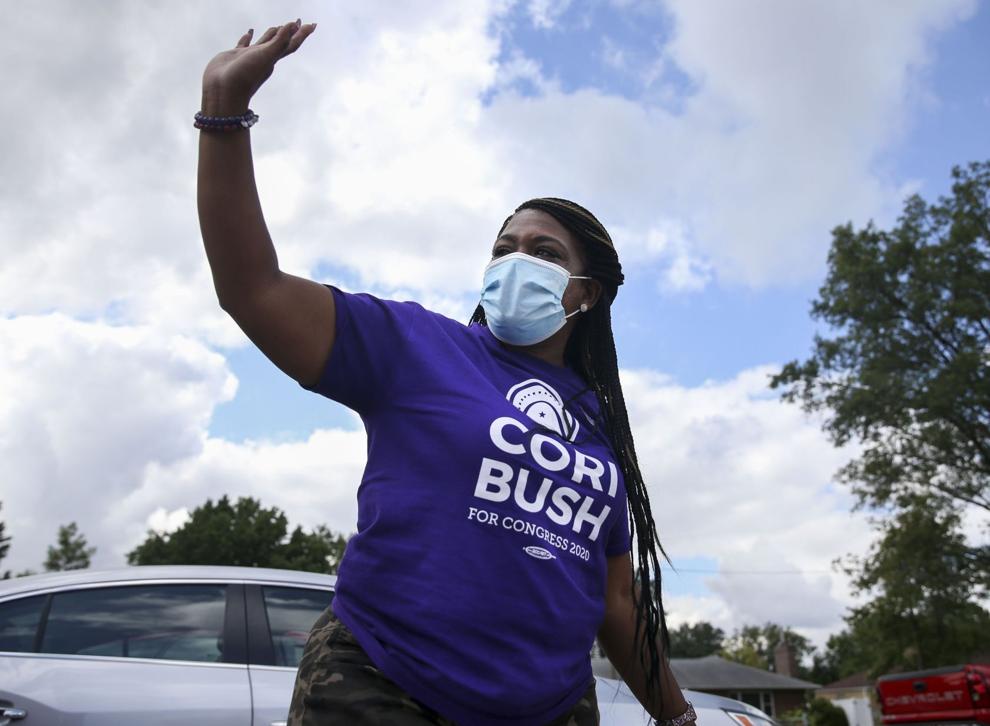 Cori Bush on election night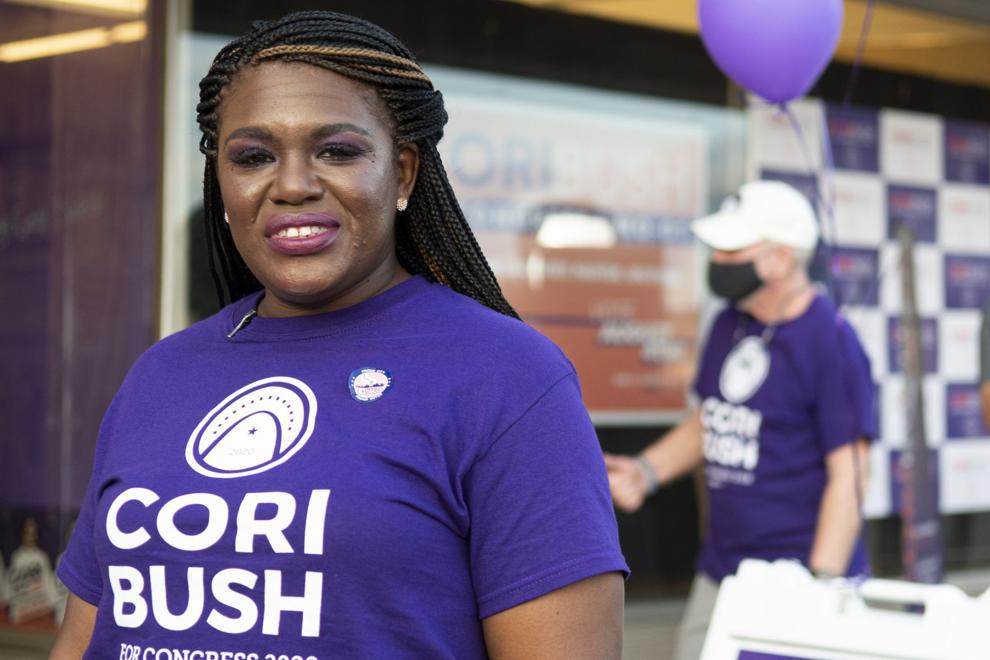 St. Louis residents turn out for the 2020 primary elections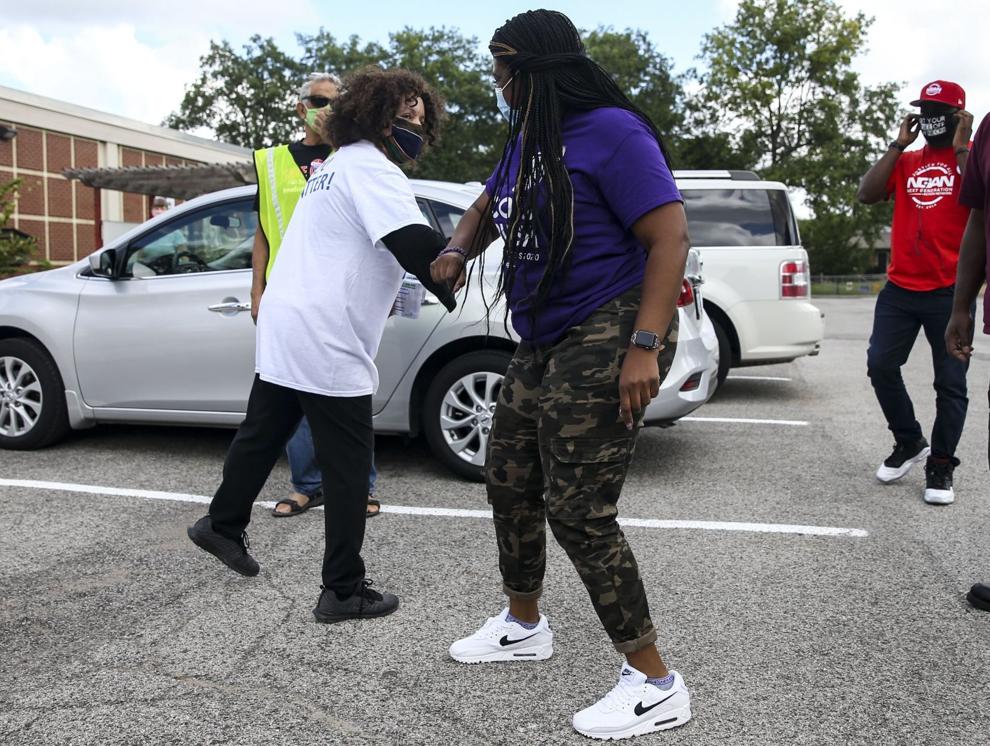 Protesters march through the Delmar Loop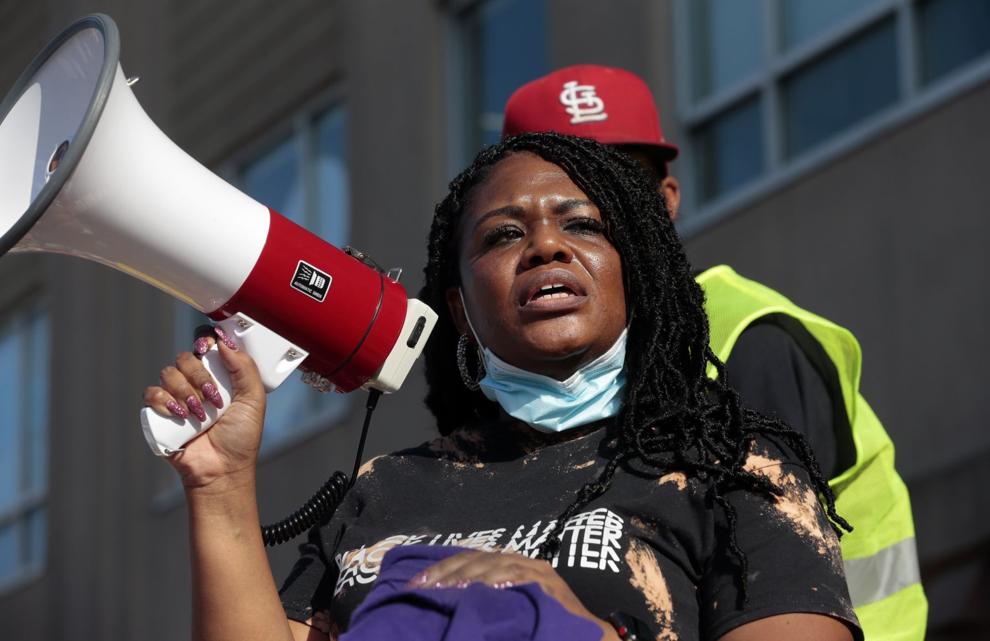 Florissant press conference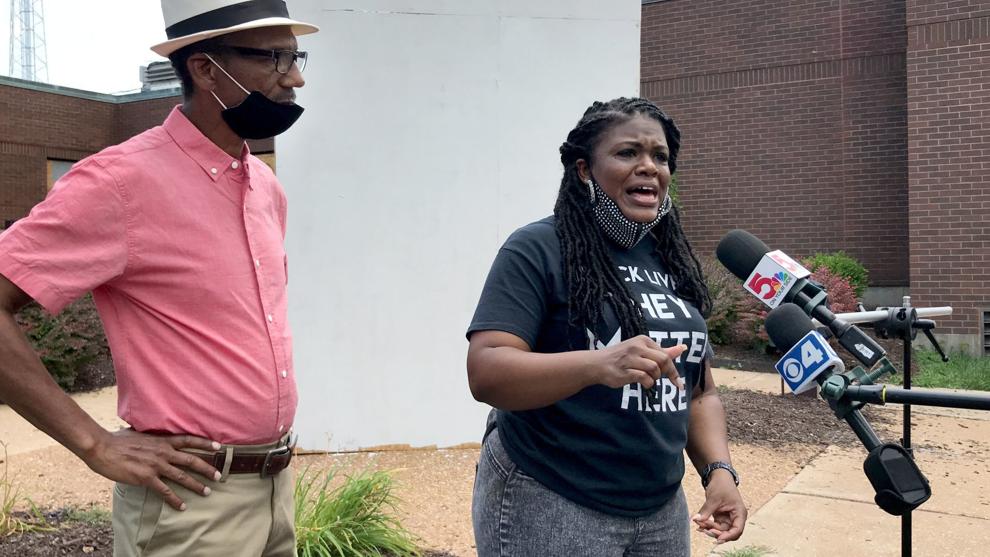 Juneteenth rally in downtown St. Louis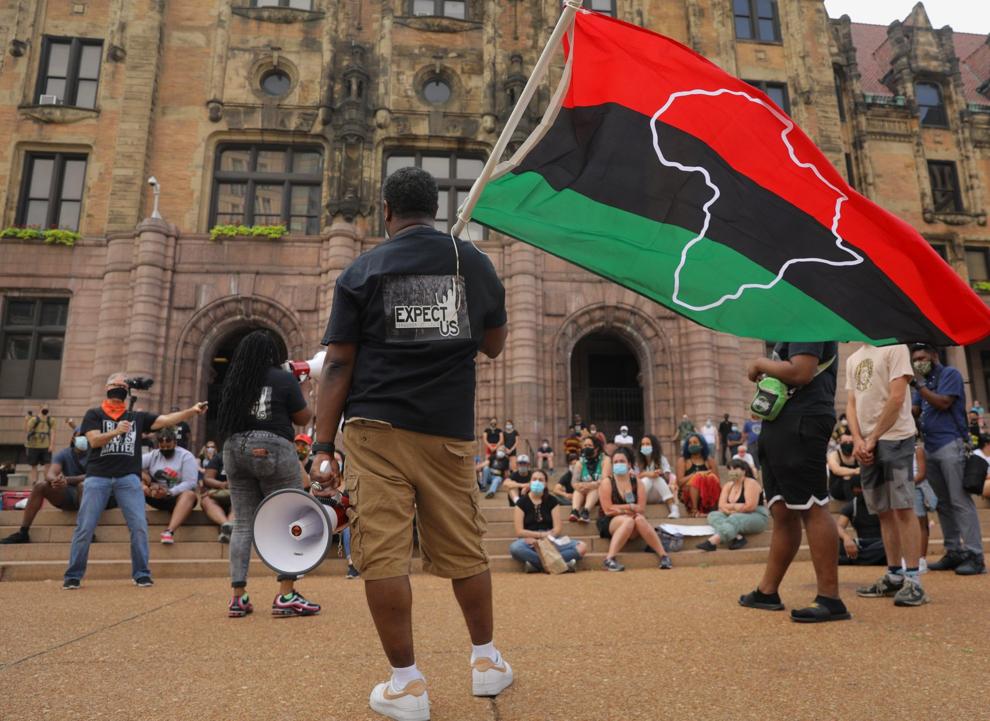 Bernie volunteer watch party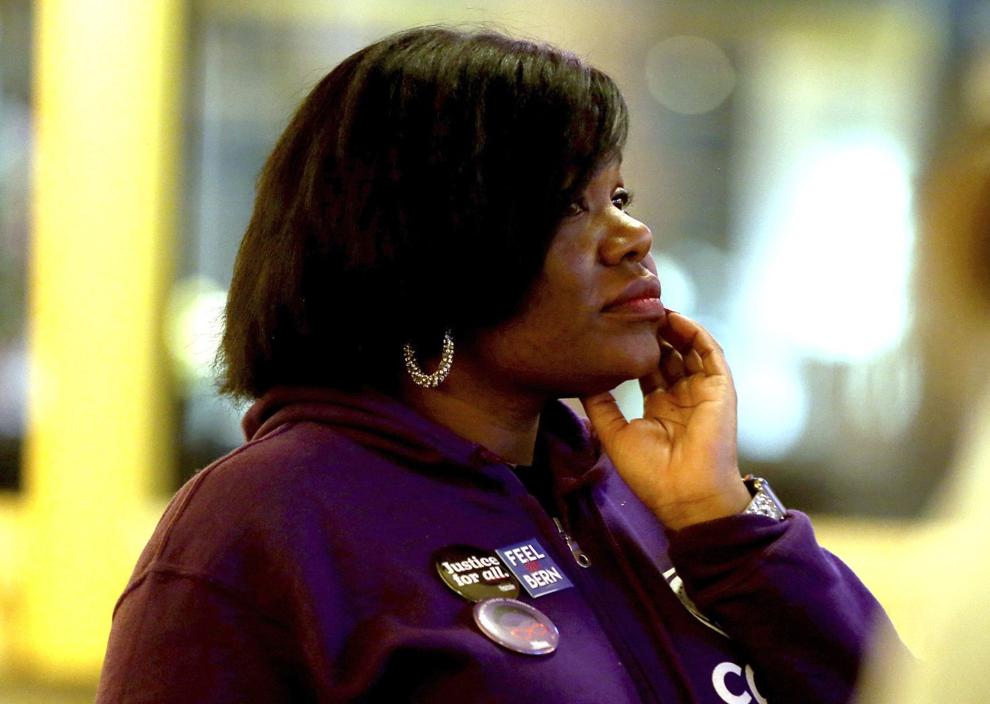 Bernie volunteer watch party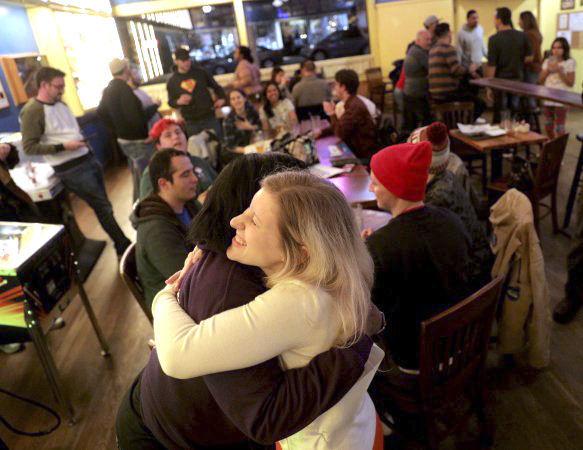 Sanders supporter at in St. Louis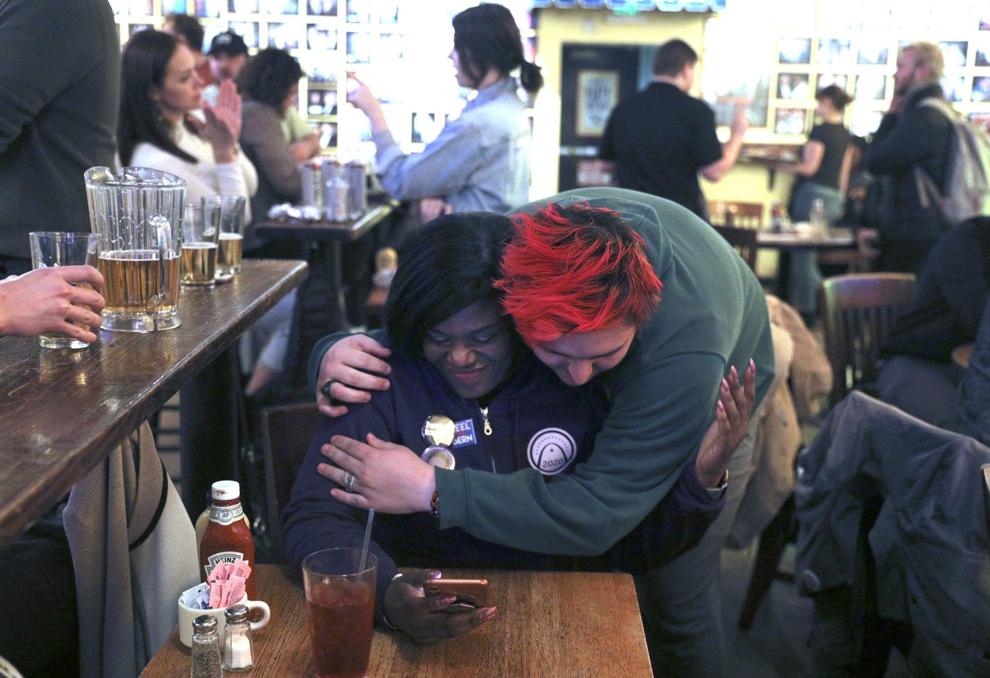 Bernie Sanders revs up supporters in St. Louis ahead of Tuesday's presidential primary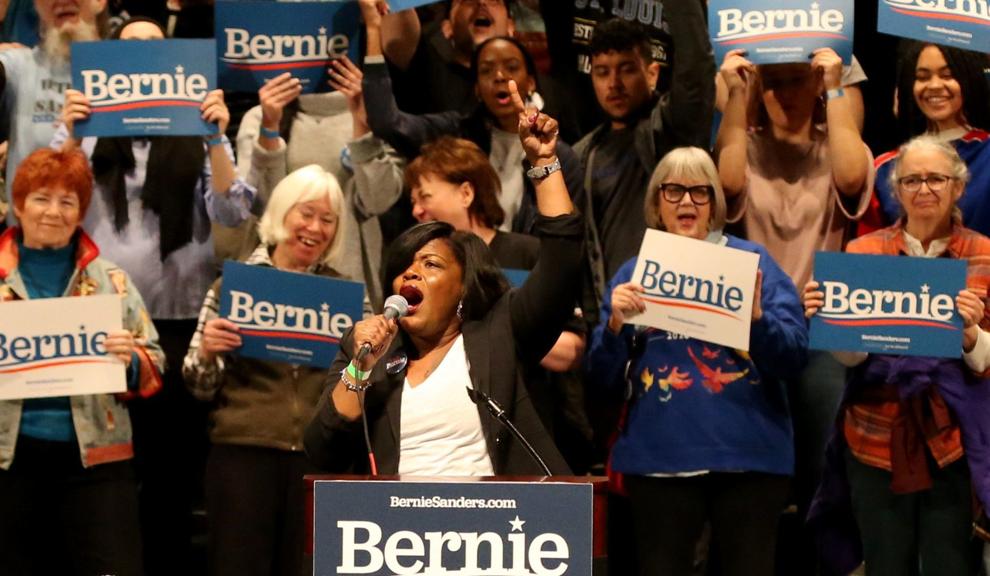 Bernie Sanders revs up supporters in St. Louis ahead of Tuesday's presidential primary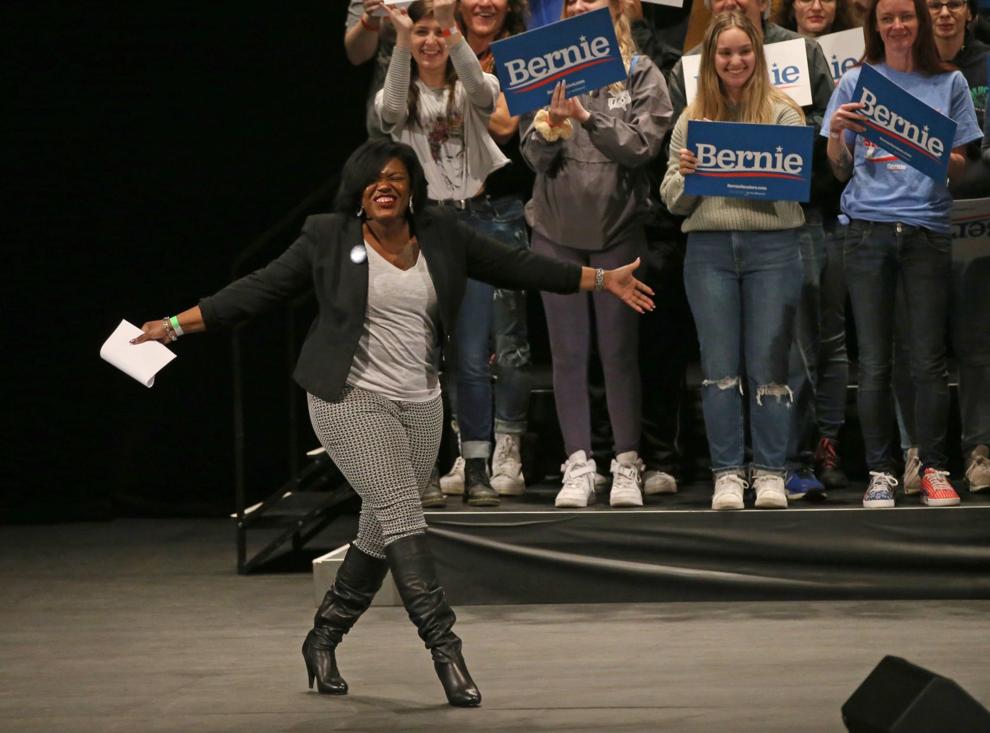 Bernie Sanders revs up supporters in St. Louis ahead of Tuesday's presidential primary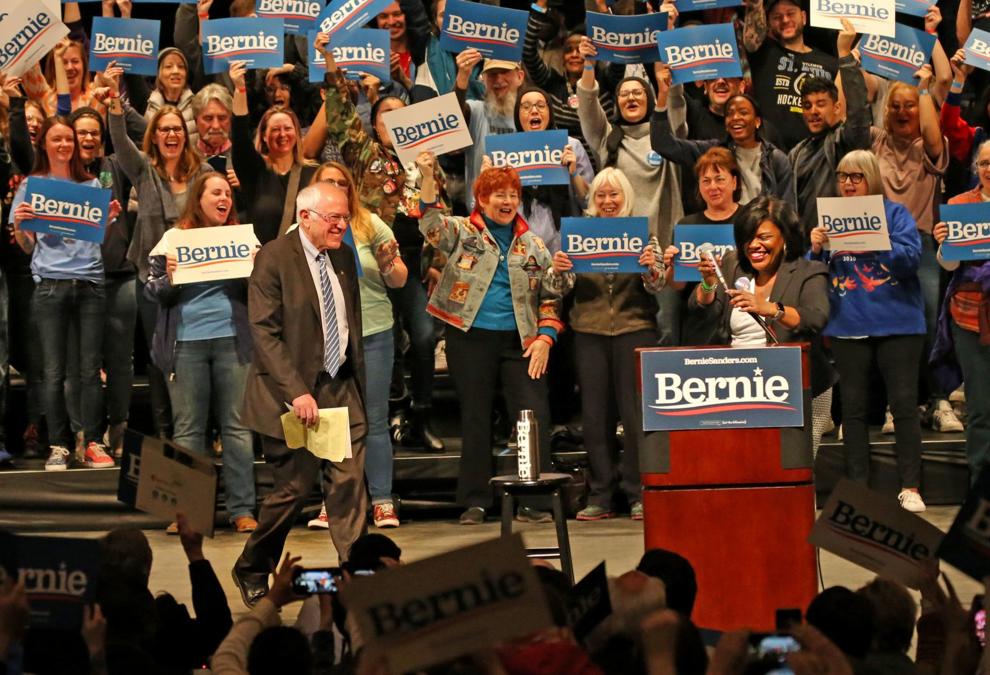 Memorial to Michael Brown rebuilt on Canfield Drive in Ferguson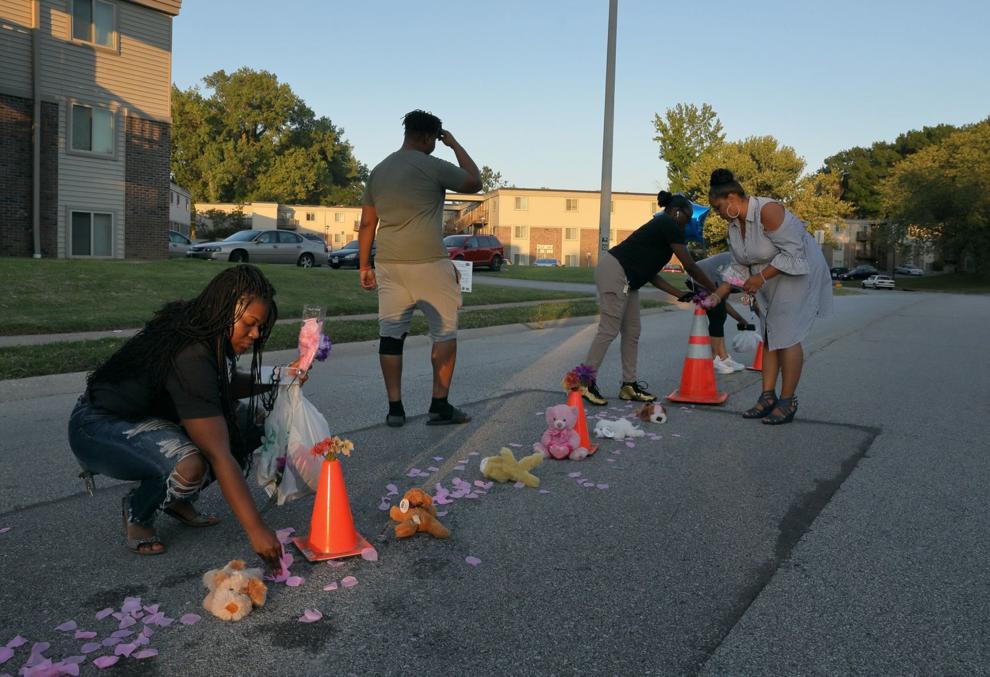 Memorial to Michael Brown rebuilt on Canfield Drive in Ferguson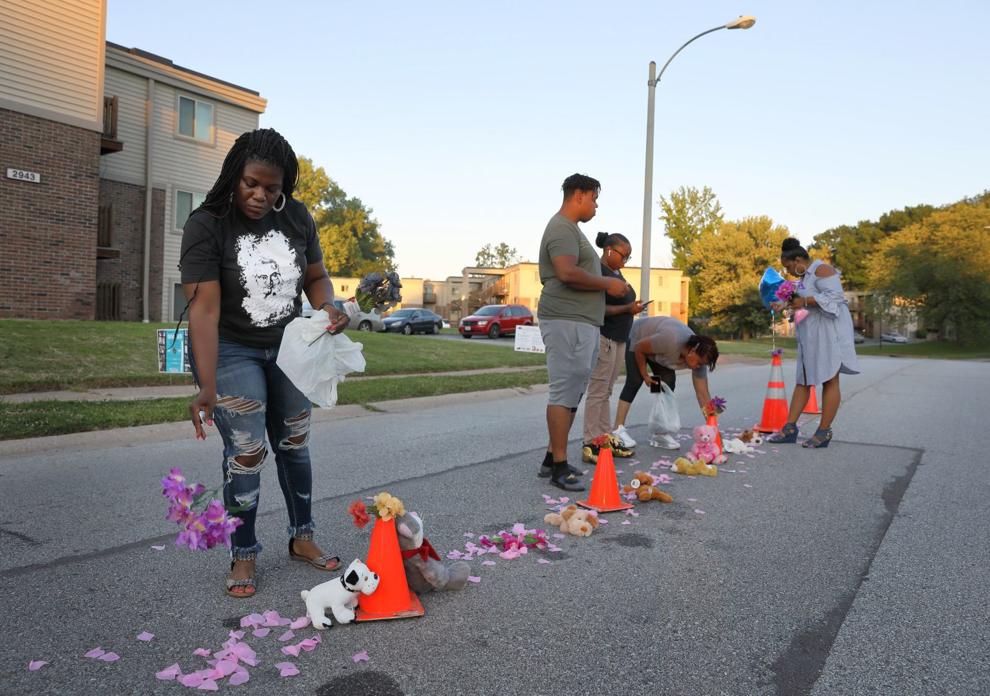 Memorial to Michael Brown rebuilt on Canfield Drive in Ferguson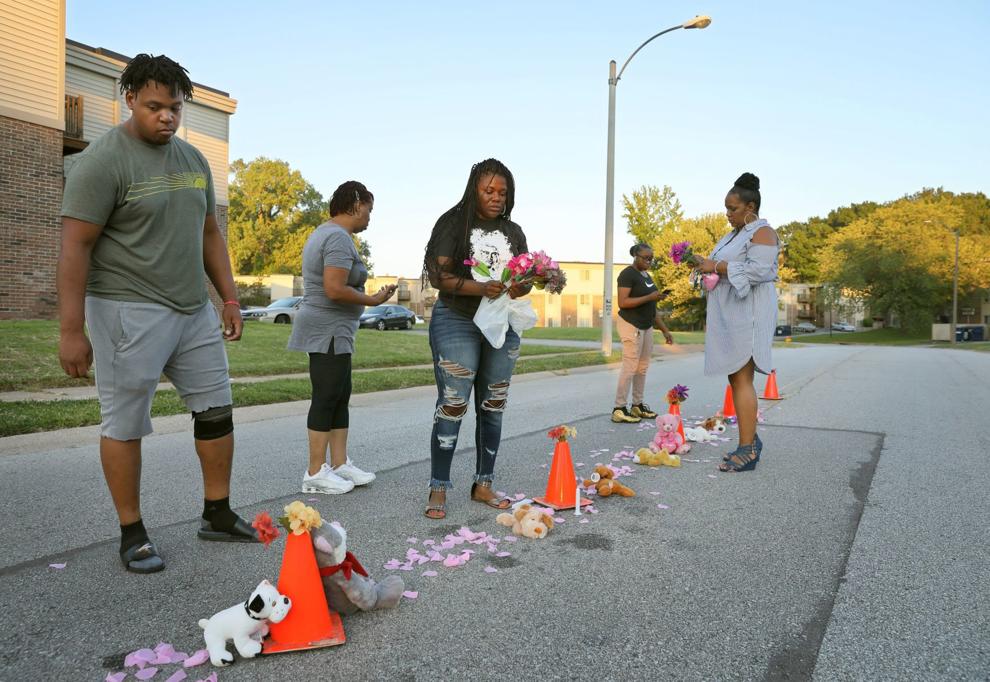 Memorial to Michael Brown rebuilt on Canfield Drive in Ferguson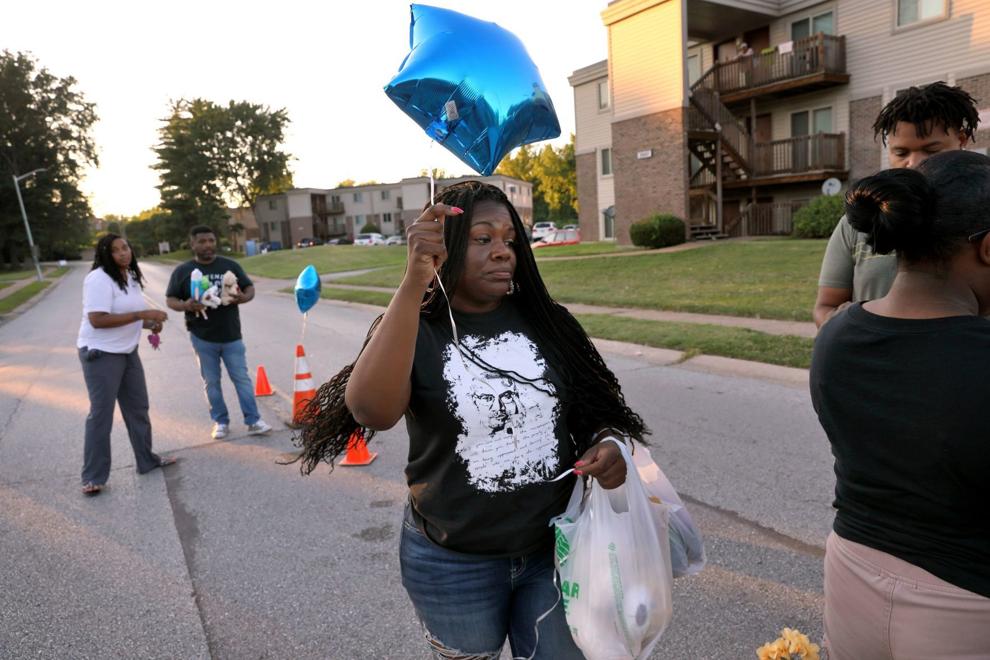 Protest outside Blunt's office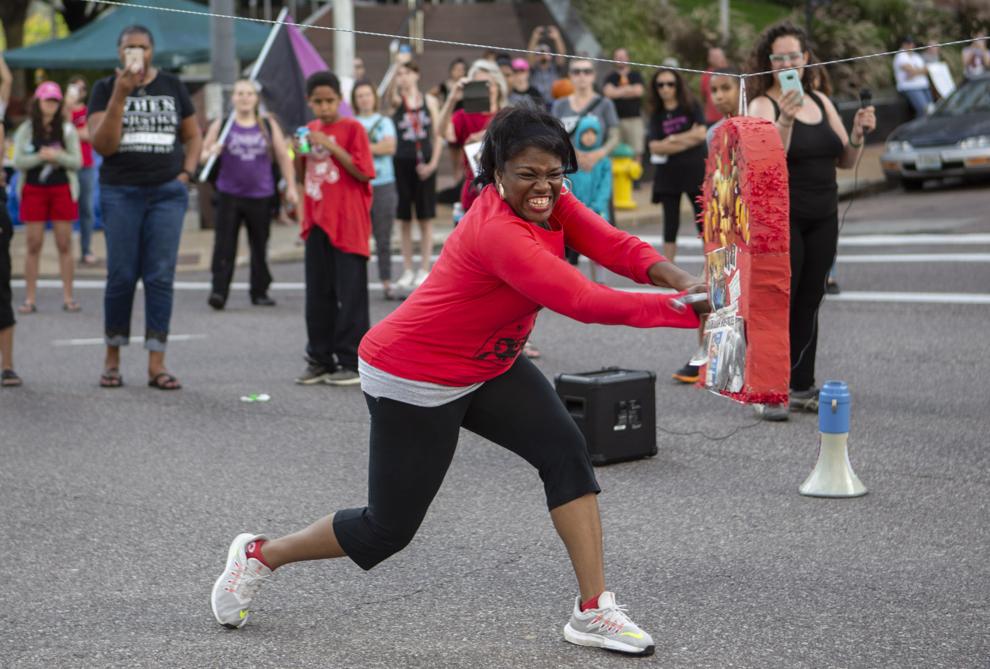 Protest outside Blunt's office
Protest outside Blunt's office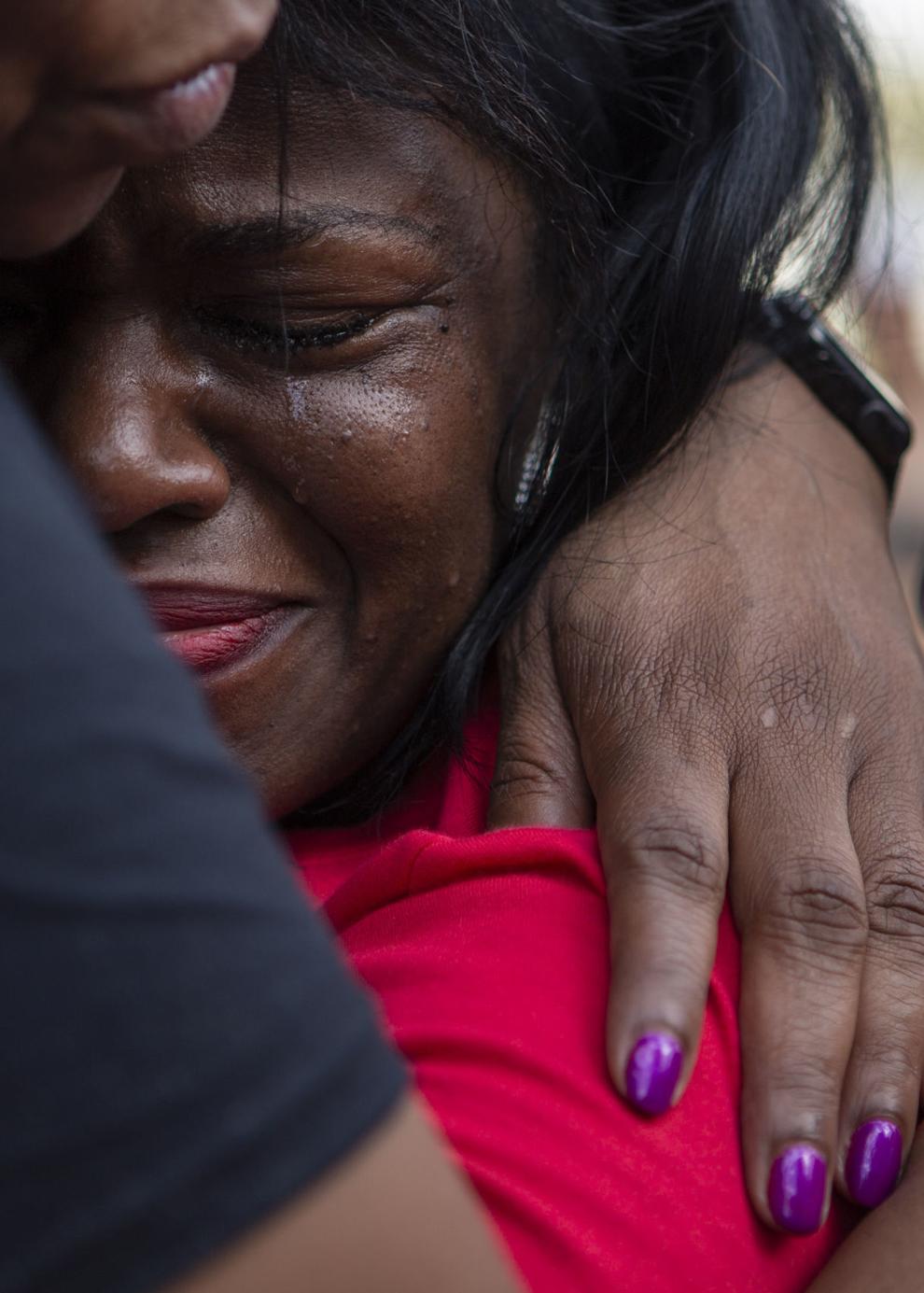 Protest at Blunt's Clayton office targets Kavanaugh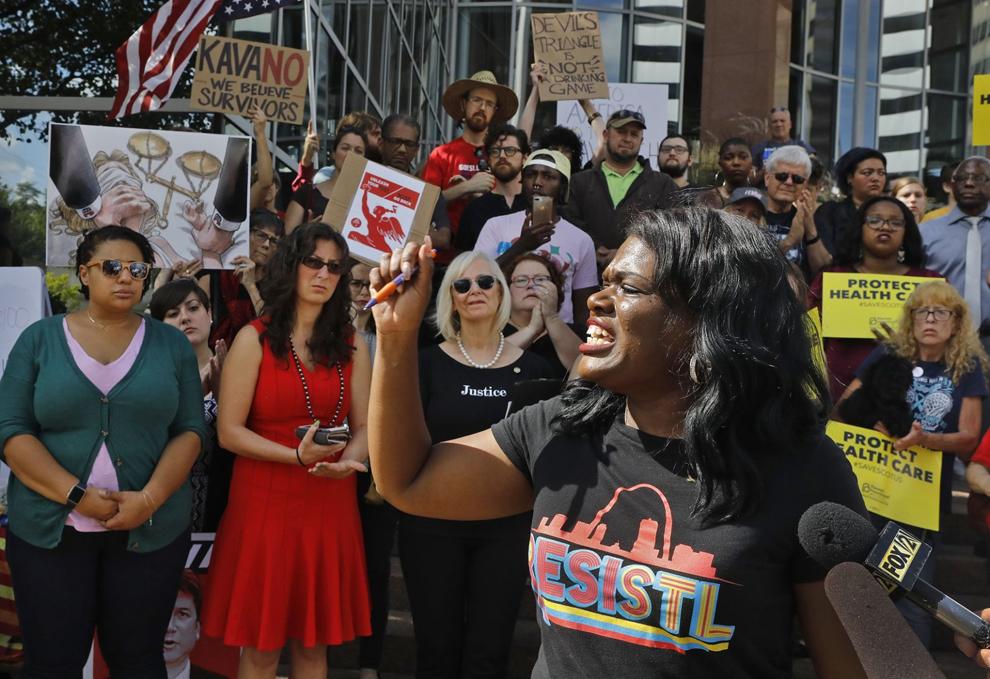 Protest at Blunt's Clayton office targets Kavanaugh
Protest at Blunt's Clayton office targets Kavanaugh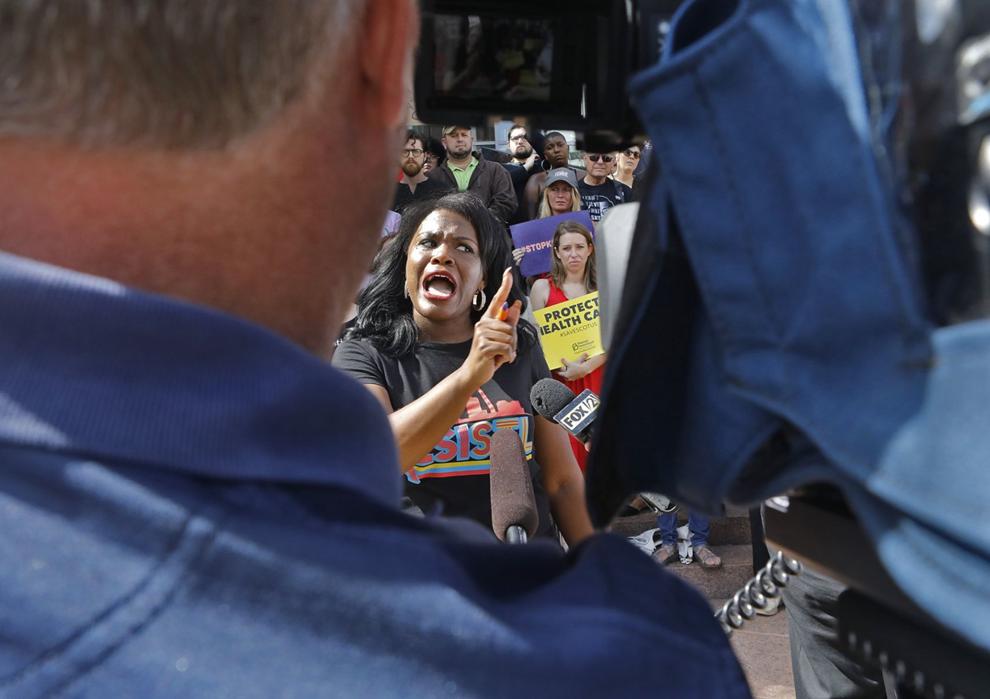 Ocasio-Cortez campaigns for Cori Bush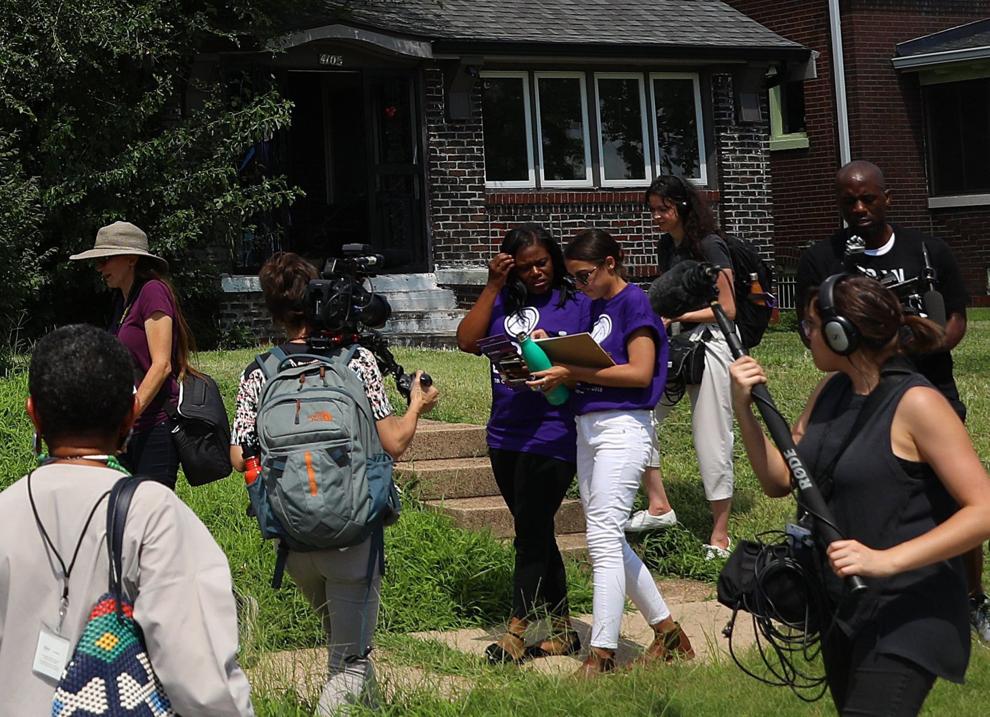 Ocasio-Cortez campaigns for Cori Bush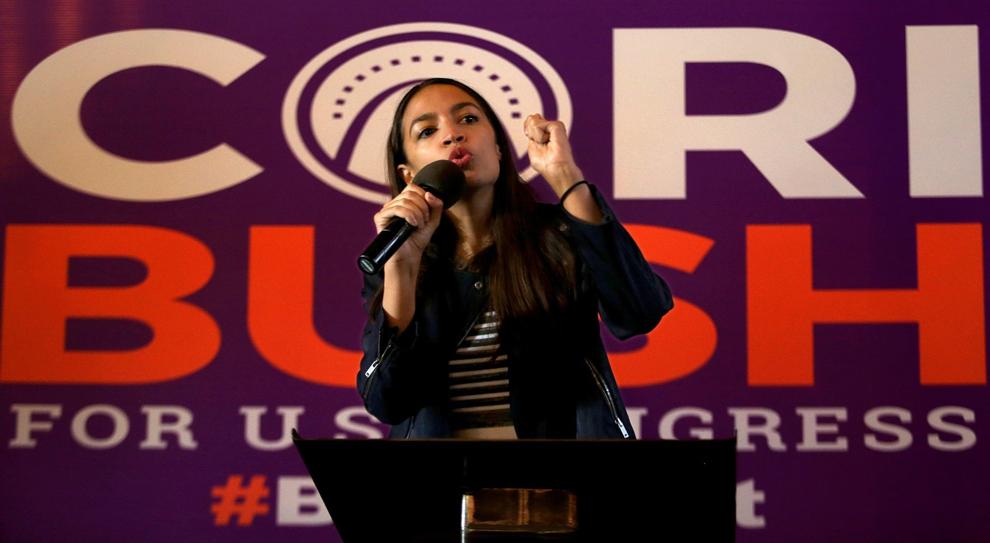 #STLverdict protesters set up an open air phone bank in front of police HQ to make calls against Prop P
#STLverdict protesters set up an open air phone bank in front of police HQ to make calls against Prop P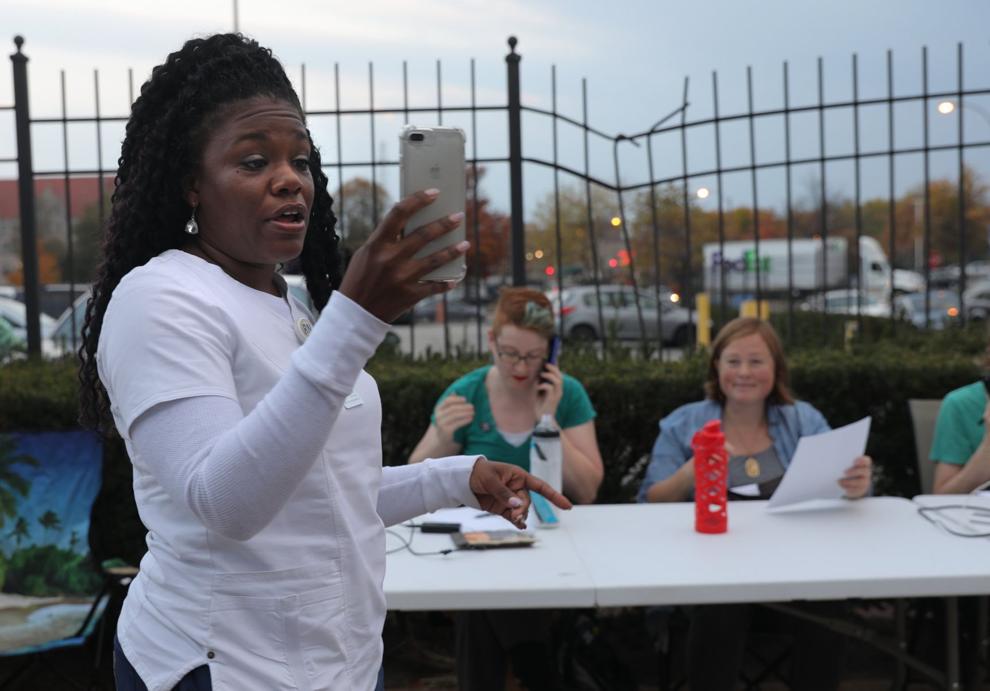 About 1,000 gather in St. Louis to protest President Trump's immigration policies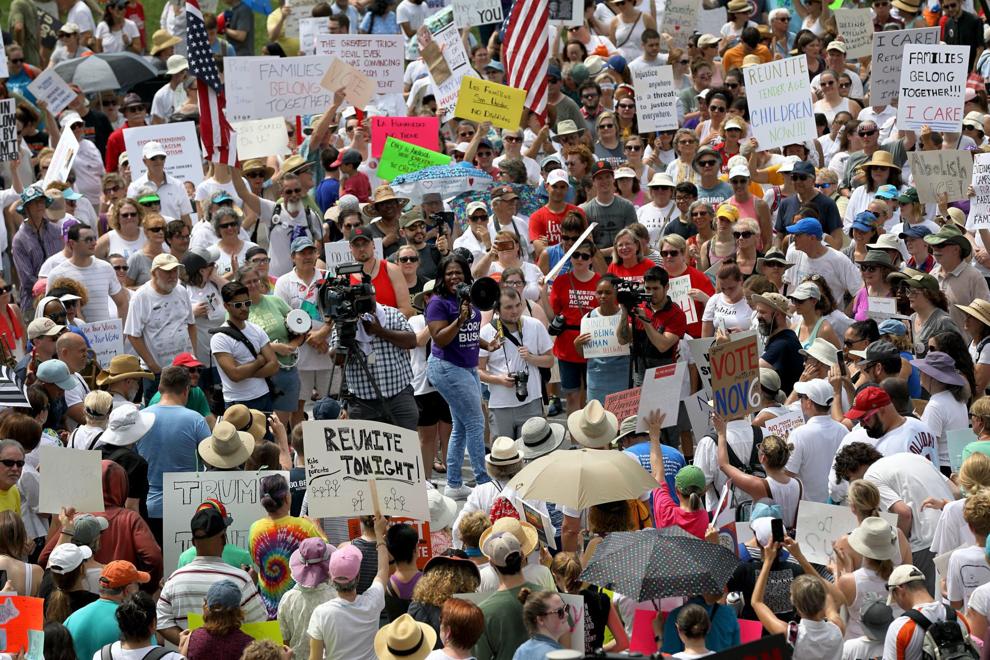 Black leaders snubbed at first Gateway Arch ribbon-cutting hold their own event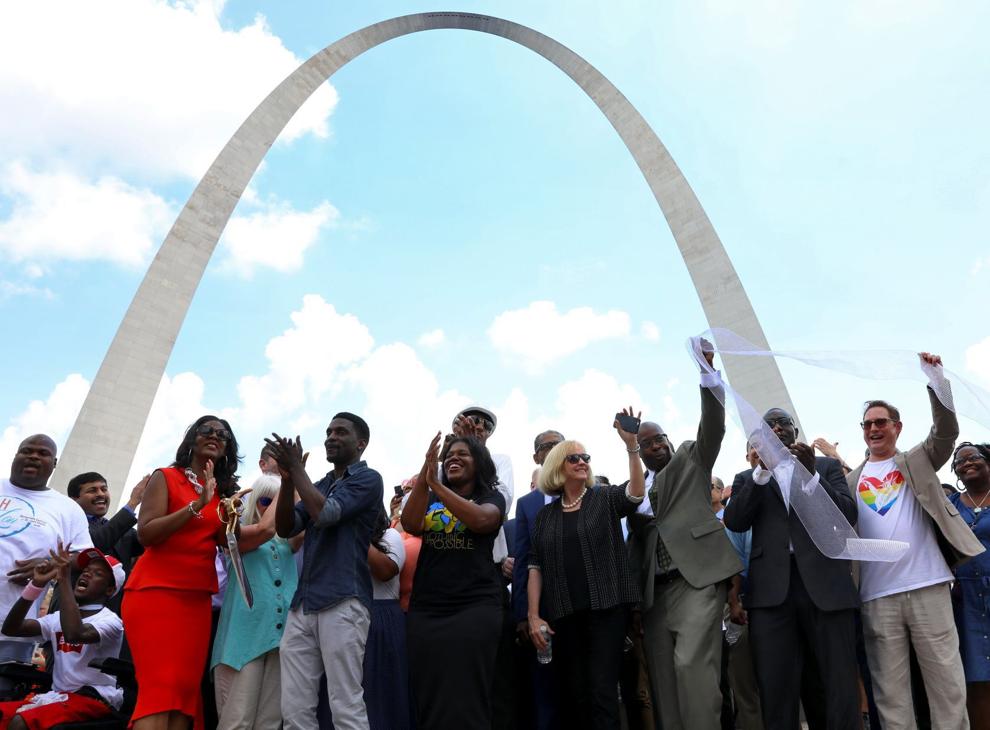 Second ribbon cutting at Gateway Arch aimed at diversity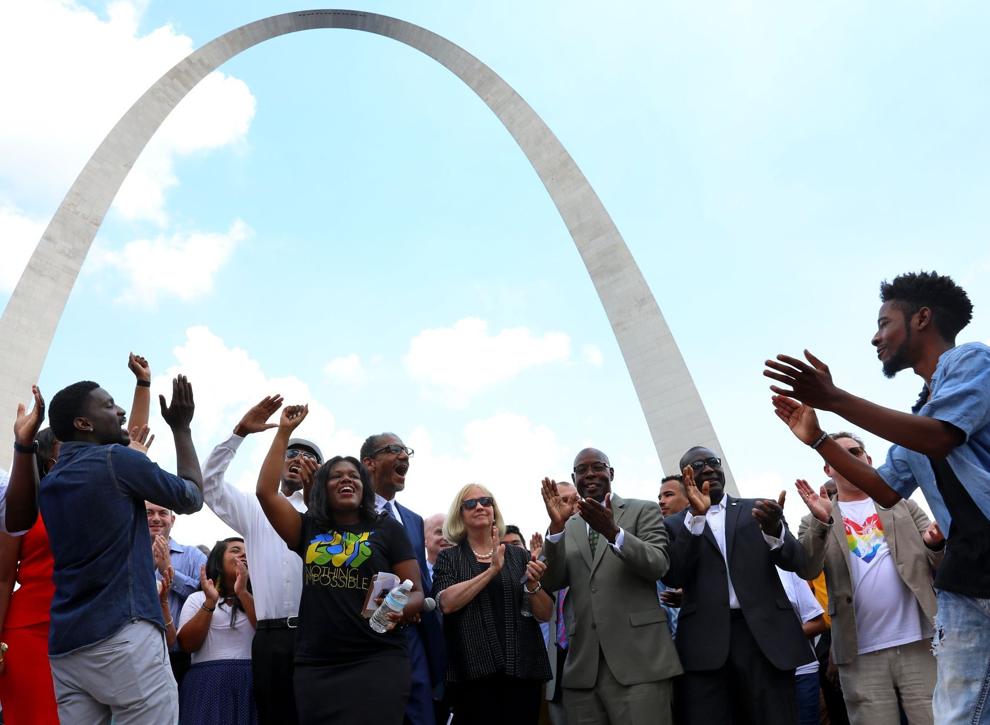 Second ribbon cutting at Gateway Arch aimed at diversity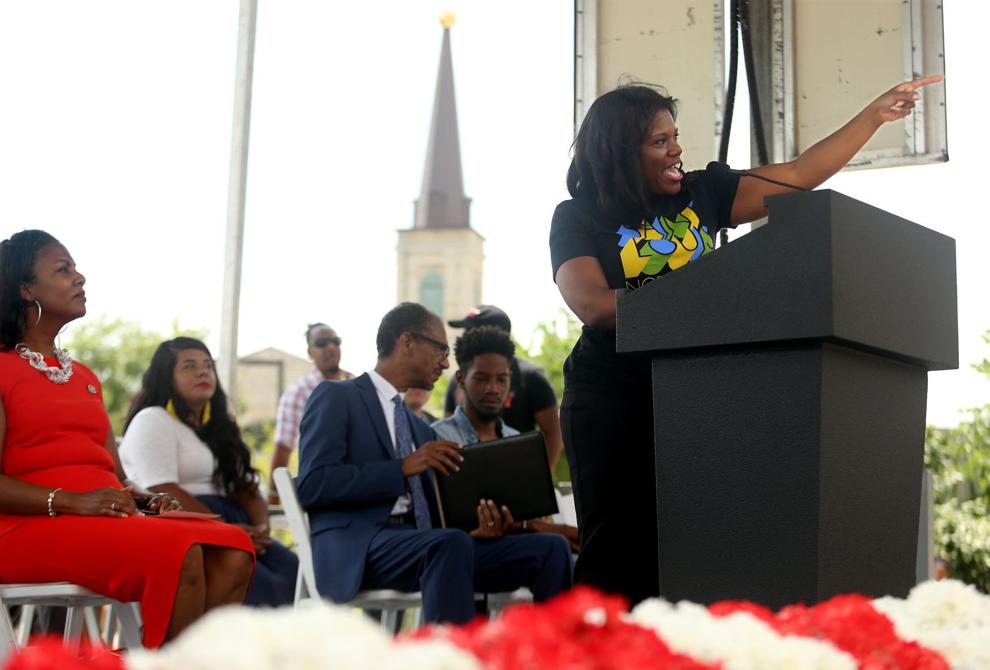 Black leaders snubbed at first Gateway Arch ribbon-cutting hold their own event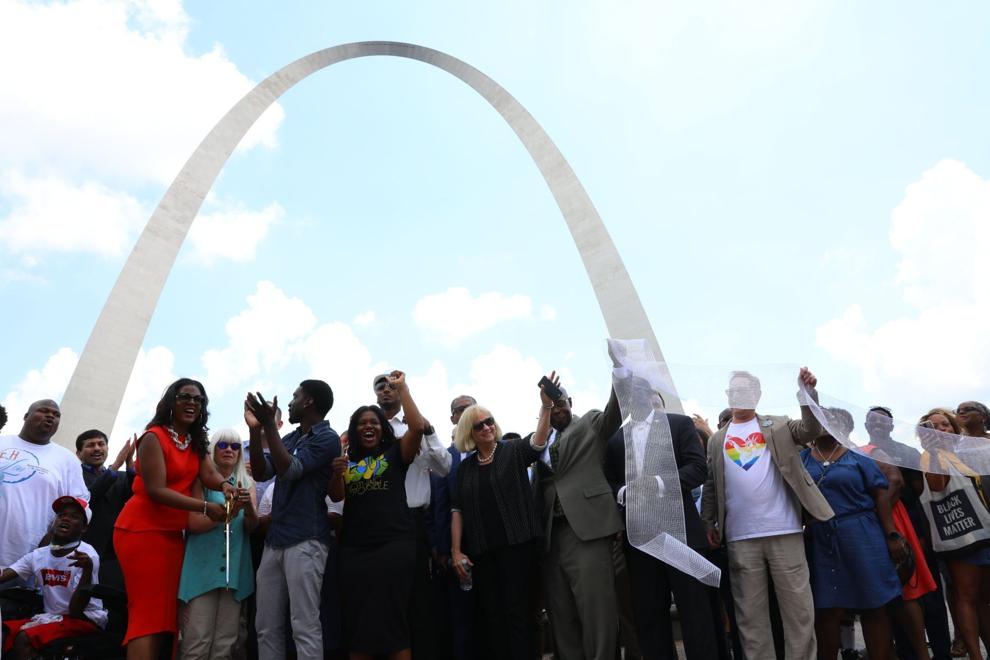 Protesters march on Gov. Eric Greitens' Ritz-Carlton fundraiser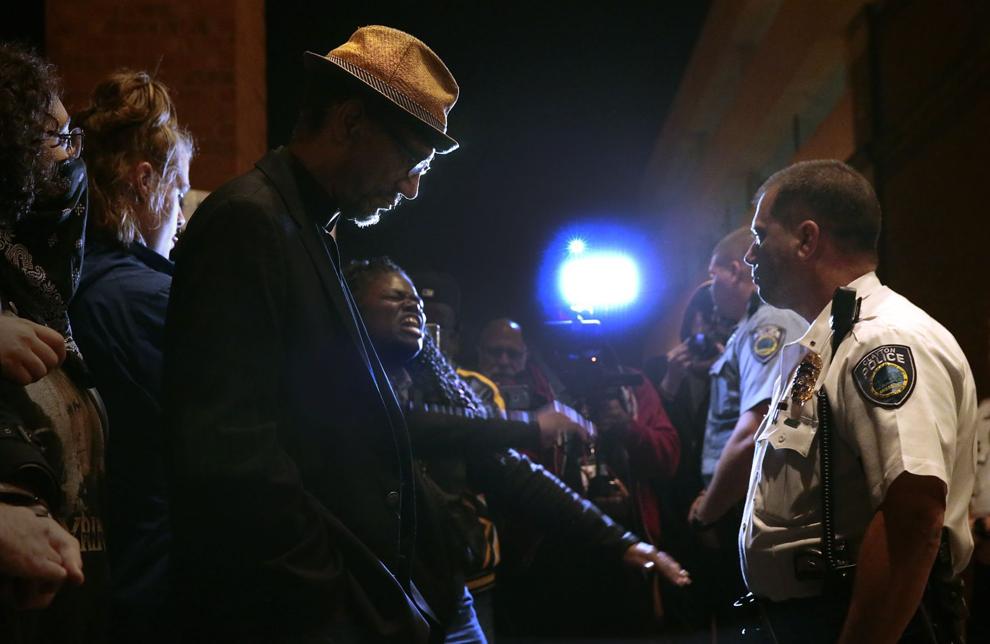 Galleria protesters released from county jail