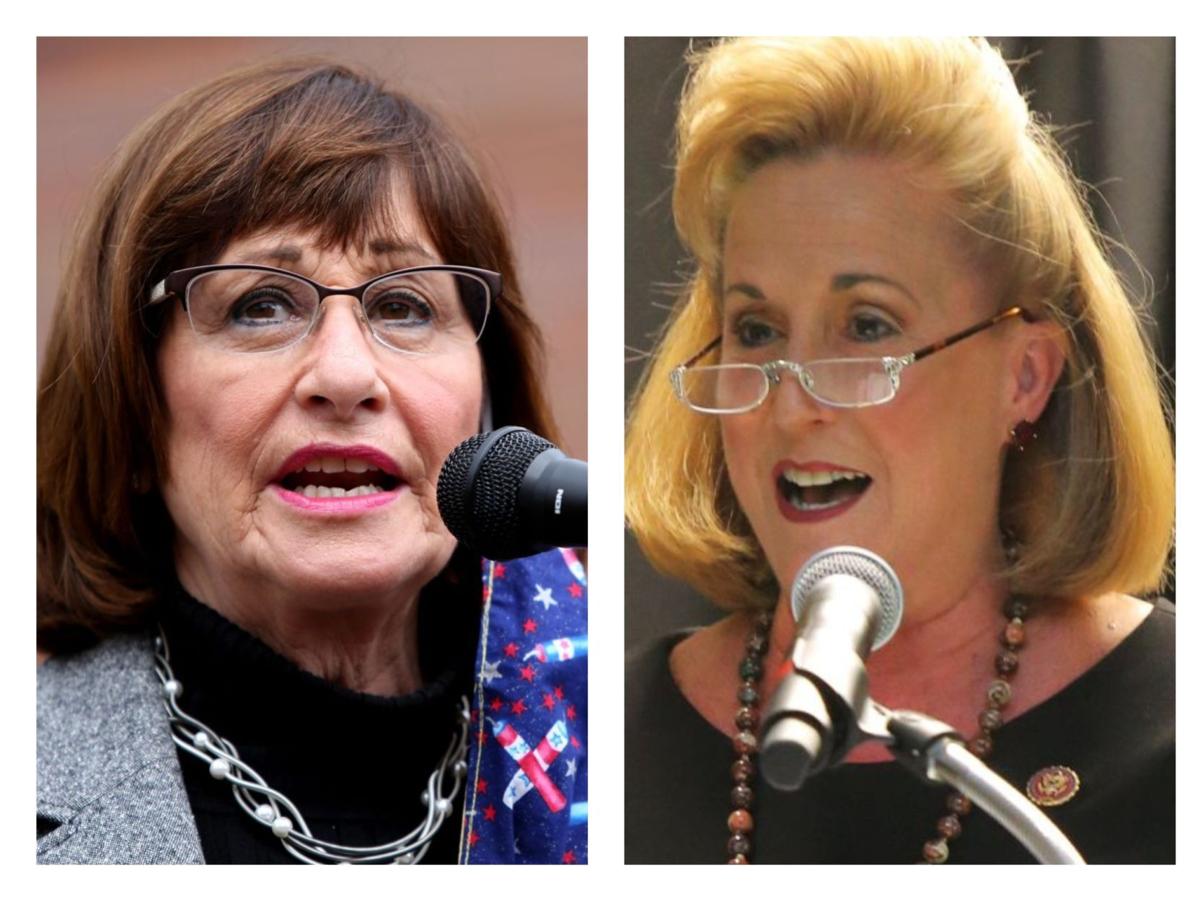 ST. LOUIS — Democratic State Sen. Jill Schupp outraised U.S. Rep. Ann Wagner in Missouri's 2nd Congressional District as the candidates hit the final stretch in a nationally watched race.
Schupp raised $1.85 million over the third fundraising quarter, from July through September, according to her campaign.
So honored that the more than 22,000 individual donors to my campaign this cycle have enabled us to raise $1.4 million in Q3! Momentum is on our side and onward to victory!

— Ann Wagner (@AnnLWagner) October 16, 2020
The fundraising totals, reported ahead of an Oct. 15 deadline for candidates to file detailed records with federal election officials, continue an unprecedented fundraising streak for any Democratic challenger to Wagner, a four-term incumbent who was previously a top fundraiser for the Missouri and national GOP parties.
Schupp, of Creve Coeur, and Wagner, of Ballwin, are competing in one of several closely watched congressional races across the country. Democrats are launching a second bid to flip the suburban district, considered Missouri's only swing district, despite having Republican representation in Congress for all but two of the past 33 years.
Wagner has held her seat since 2013, and President Donald Trump won the district — which includes suburbs from Arnold to St. Charles — in 2016 by 10 percentage points. But in 2018, Wagner, who won three previous elections by 20 or more points, saw her lead shaved to 4 points against political newcomer Cort VanOstran as Democrats retook the House by flipping similar suburban districts.
Election forecasters with the nonpartisan Cook Political Report and the University of Virginia have both rated the race a tossup, after predicting a Republican victory at the start of the year.
Her fundraising from July through September surpassed the amount raised by VanOstran, who raised $743,000 over the same period in 2018.
But Wagner, who began the election cycle with a significant cash advantage, retained $2.15 million in cash on hand, her campaign director Kris Cook said.
Schupp meanwhile retained $1.1 million in cash on hand after spending $2.3 million in the third quarter. Her fundraising through the year includes 16,071 individual contributions of $50 or less from people living in Missouri, according to her campaign.
"These record-breaking numbers reflect the unprecedented coalition Senator Schupp has behind her: Democrats, Independents, Republicans, families, teachers, nurses, and small business owners from all across the district and Missouri who want to send a true champion for them to Congress," campaign spokesman Natalie Edelstein said Thursday in a written statement. "With only 19 days until Election Day, and voting already underway, our campaign is focused on the message that is clearly resonating with voters, that they want to elect someone who will protect their health care and be accountable to them, not corporate donors and special interests."
Wagner's recent fundraising haul included more than 22,000 individual contributions, she tweeted Thursday.
"So honored that the more than 22,000 individual donors to my campaign this cycle have enabled us to raise $1.4 million in Q3!" Wagner said. "Momentum is on our side and onward to victory!"
In recent interviews with the Post-Dispatch, Wagner defended her record in Congress and support for policies pushed by Trump and the GOP, while Schupp said Wagner is out of touch with the district and vowed to strengthen the Affordable Care Act, also known as Obamacare.
Schupp, a four-term state legislator, is one of few Missouri Democrats to win a high-profile race in recent election cycles. In 2014, she narrowly defeated Republican Jay Ashcroft in the 24th Senate District; Ashcroft is now secretary of state. Her state Senate district includes a swath of St. Louis County that's home to some of the area's most affluent communities.
Wagner has served four terms in Congress, served as ambassador to Luxembourg under former President George W. Bush, and was a top official and fundraiser in the Missouri and national Republican parties.
Schupp's top donors have included lawyers and lobbyists, educators and labor groups.
Wagner's top donors have included the insurance and finance industries and conservative political action committees.
Missouri's 2nd District, a relatively affluent and educated, majority white district, takes in much of St. Louis County and parts of St. Charles and Jefferson counties.
Get Government & Politics updates in your inbox!
Stay up-to-date on the latest in local and national government and political topics with our newsletter.