CLAYTON — The new St. Louis County executive is an anesthesiologist. Dr. Sam Page has made a career of soothing pain and instilling calm in people who are hurting.
That may be just what the doctor ordered for St. Louis County government, after a week in which his predecessor and archrival, Steve Stenger, was indicted on federal pay-to-play charges, resigned from his post and entered a plea of guilty.
Page's composed demeanor stands in contrast to the confrontational figure he replaces. In comments since he took over, Page has promised to be many things he says Stenger was not — an ethical leader who collaborates with legislators and values the work of county employees.
Page has shown a knack for settling disputes with people not named Stenger and building coalitions on the council and across county government. That's true even for those with whom he has had public disagreements in recent weeks.
"I've never seen him get rattled," said Tim Fitch, the former county police chief who has served on the St. Louis County Council since Jan. 1 and who has frequently criticized Page. "With the council, he's starting from a position of trust, and with trust you can accomplish anything," Fitch said. "And that was the problem with Stenger. He had no trust. And with no trust you can accomplish nothing."
University City resident Tom Sullivan, an independent local government watchdog who emails county leaders almost daily, has recently appeared at council meetings to say "this council continues to make bad decisions" and to point out "just one more area where this council is failing to do its job."
In a recent interview, Sullivan said he appreciated how Page never seemed to take it personally.
"That is one of the pluses of Sam Page," he said. "When I filed that complaint against them for violating the Sunshine Law, he complimented me, which has never quite happened before."
While pledging to make the government transparent, Page has also shown the ability to operate behind the scenes. His ability to line up five votes on the council — a margin that allowed him to avoid voting for himself — seemed to take his closest council ally, Hazel Erby, by surprise. She had wanted colleagues to consider her for the post, but their decisions were made.
Page had enthusiastic endorsements from the council's three Republicans, each of whom had been furious with Page over recent actions, from the hiring of policy director Doug Moore to Page's support for America's Center funding to his lack of eagerness to help Fitch with the police pension he had to give up to serve on the council.
His closest ally across the aisle has been Ernie Trakas, R-6th District, who took office on Jan. 1, 2017, around the time Stenger was losing support from the Democratic majority on the council because of questions about his donors' getting county contracts.
"The kind of guy that Sam is, after I was elected but weeks before I took office, he called me up and said, 'Hey I'd love to have a meeting with you and talk about what your vision is. We met at the IHOP on Watson Road and had coffee. And each one of us shared our motivations. That started a conversation. And that developed a relationship of mutual respect and trust."
"We don't agree on all things, like funding the convention center, but we do agree on the most important thing — good government."
Party lights out
In the whirlwind of his first few days, Page set out to scrub traces of his predecessor's reign. Strands of party lights adorning Stenger's ninth-floor office are coming down. Seven boxes of alcohol in the office were carried out.
Page said in an interview that he was going to change the image of county government. He said he wanted to create an atmosphere where employees would feel safe to blow the whistle on unethical behavior, in contrast to evidence in the federal indictment of Stenger that revealed how he detested and threatened to remove people who stood in the way of deals to steer contracts to campaign donors.
Page said there would not necessarily be an ordinance with whistleblower protections, but more of an informal policy.
"We want people to speak up if they see something, and they see it isn't right," he said. "We'd just ask people to call us, either anonymously or not."
In an email to all county employees on Friday, Page said: "To ensure that pay-to-play politics ends now at all levels of our government, I am asking for your help. If you are aware of any such actions or if you learn of anyone involved in any pay-to-play schemes or profiting illegally from their position, I ask you accept the obligation to report that conduct to my office immediately.
"If you see something improper, say something."
'Coalition builder'
Page said it was important for businesses to see the county government was in the hands of officials who want to promote job growth. And for county residents to know their services are being delivered in a "fiscally responsible manner with good value."
Ken Warren, a political scientist at St. Louis University and a longtime St. Louis-area political observer, called Stenger and Page "polar opposites" when it came to virtually everything.
"Page is more of a coalition builder," Warren said. "That's why he's had success on the County Council and has ridden to chair of the council and was able to put that coalition to get the vote to allow him to be county executive."
Warren continued, "Stenger has, to me, a very strange political personality. Stenger was much more reserved. He's almost a person who was almost hard to believe was a political actor. He was so confrontational and contentious with the County Council. That's just not the way you do things. He seemed to try to advance an agenda behind closed doors, as the scandal pointed out."
Sources familiar with the dynamics in Stenger's office said he would sometimes berate staff members. That behavior shone through in the vulgar language caught on tape by federal agents.
While Stenger used to blame the County Council for the dysfunction in county government, Warren said, "I think he made it dysfunctional. He lost all support on the council. Every single person. The last one was (Pat Dolan) and when he lost, that was it. He had no support on the council, and that's ridiculous."
Police Chief Jon Belmar has clashed with council members, blasting them late last year for cutting more than $4 million from the police budget. He acknowledged on Friday that the council had a tough task of making ends meet for the county. As for the perception among some that the council and Stenger were equally responsible for the lack of cooperation on the budget and other issues, he said, "I think some of that has become more clear and illuminated over the last few days."
Page also reflected on the heavy criticism he endured while chairman of the County Council, from Stenger supporters such as lobbyist Jane Dueker, who would narrate council meetings on Twitter using the hashtag #councilclowncar.
Her last use of the hashtag was March 20, the day before a federal grand jury subpoena was served on St. Louis County signaling what turned out to be the tail end of a yearlong federal sting. She did not respond to a request for comment.
"A lot of people are embarrassed because they were convinced that the County Council was pursuing something that was not valid," Page said.
But he said he was not going to hold grudges. "Everyone has a clean slate," he said.
---
Photos: Sam Page takes over as St. Louis County Executive
Sam Page attends first county council meeting as county executive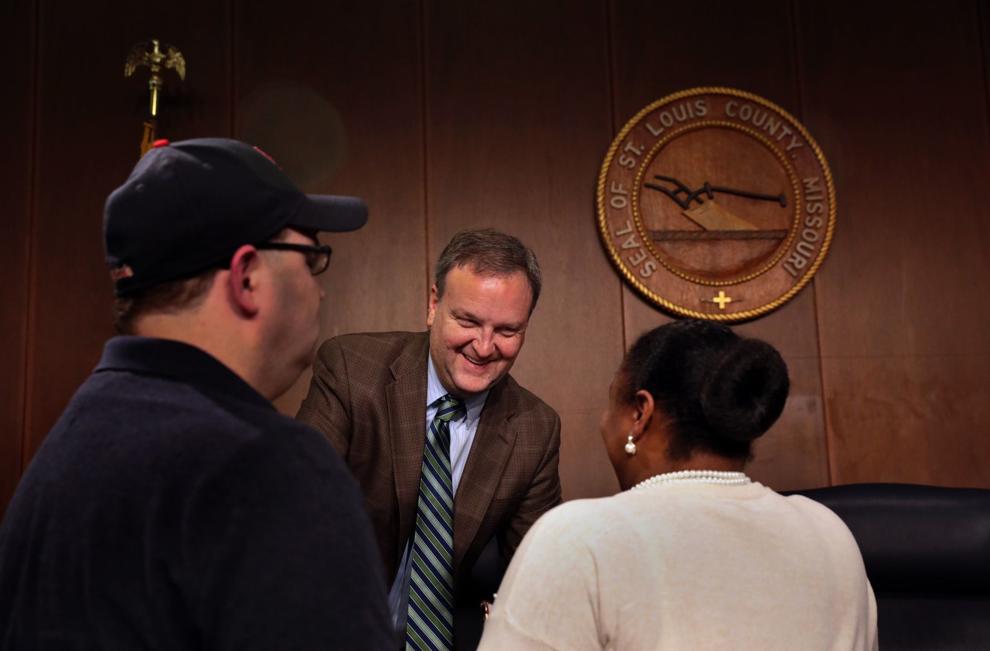 Sam Page attends first council meeting as county executive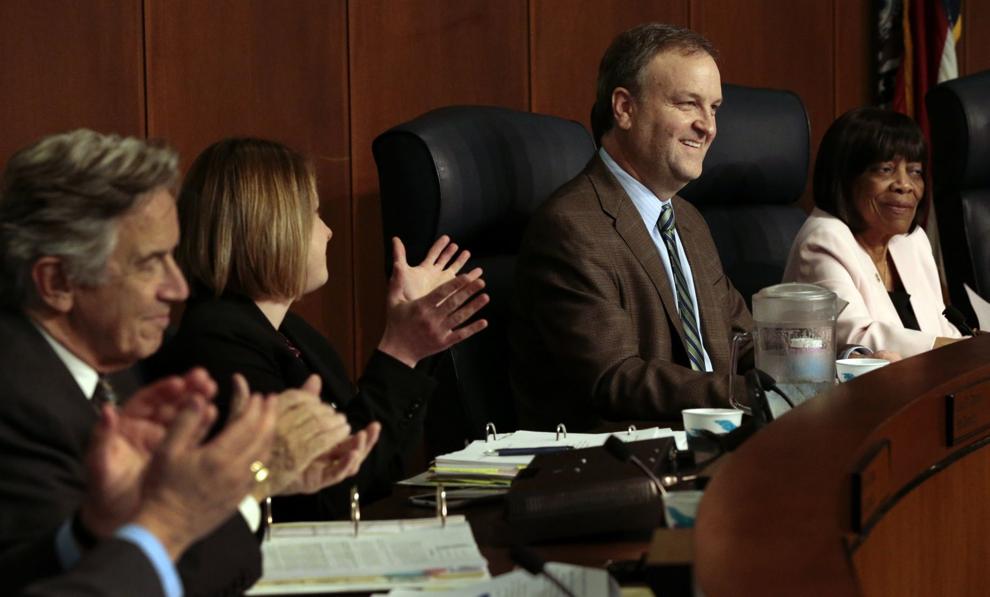 Sam Page attends first county council meeting as county executive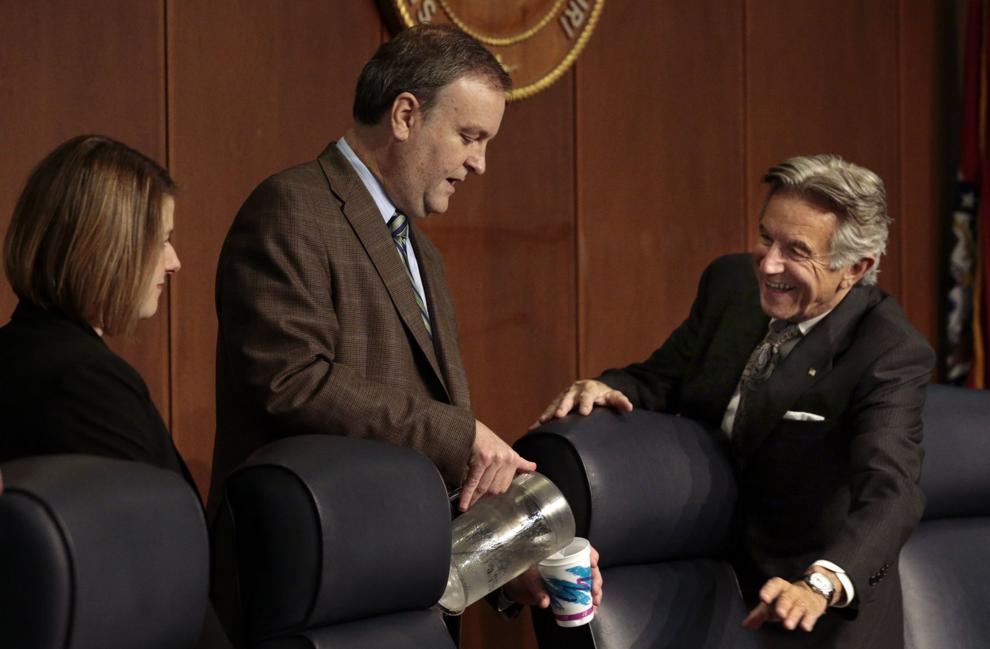 Sam Page attends first county council meeting as county executive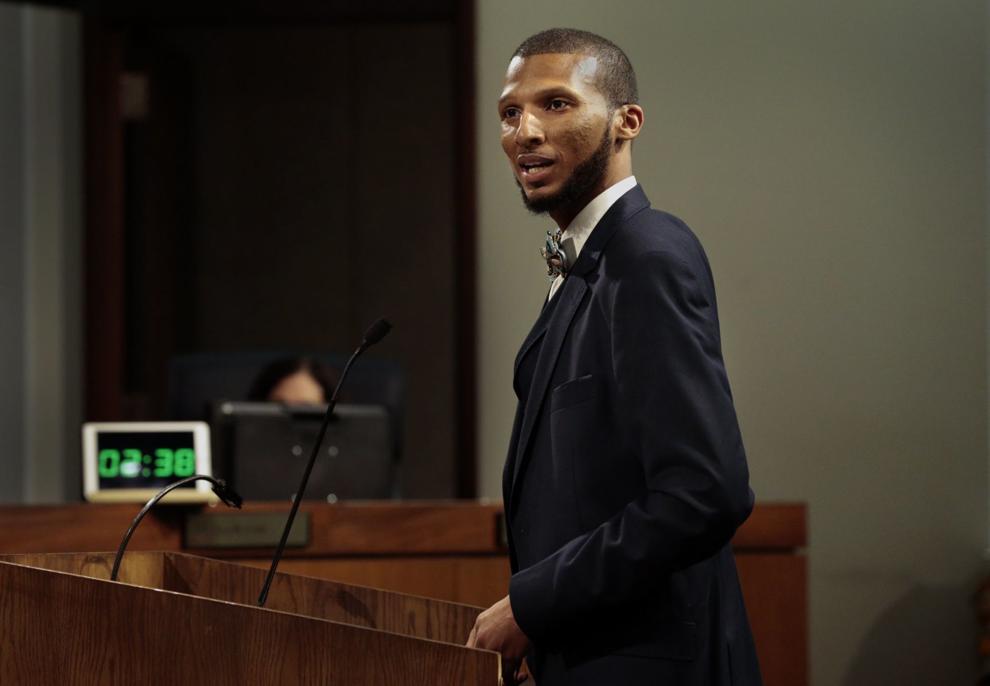 Sam Page attends first county council meeting as county executive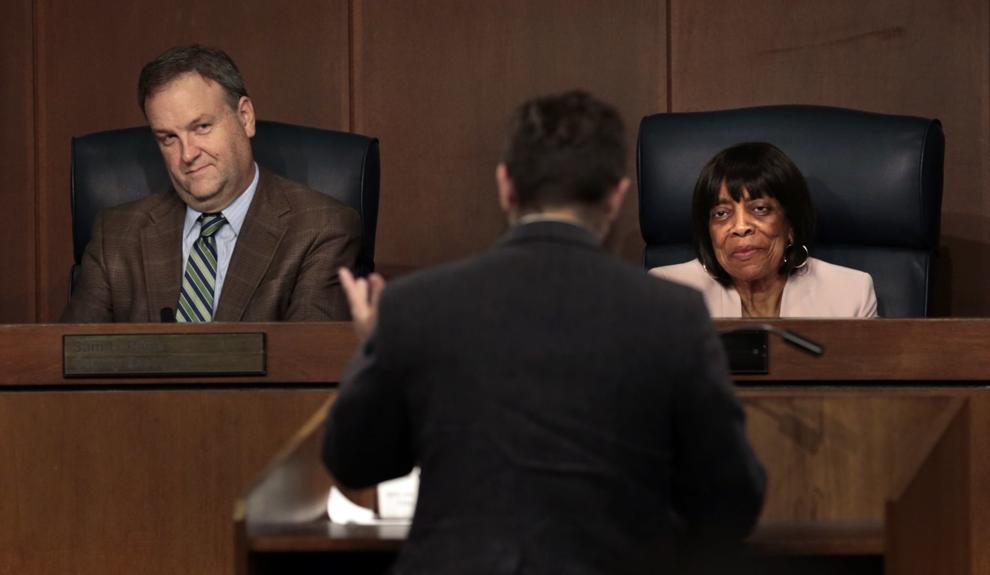 Sam Page attends first county council meeting as county executive
Sam Page attends first county council meeting as county executive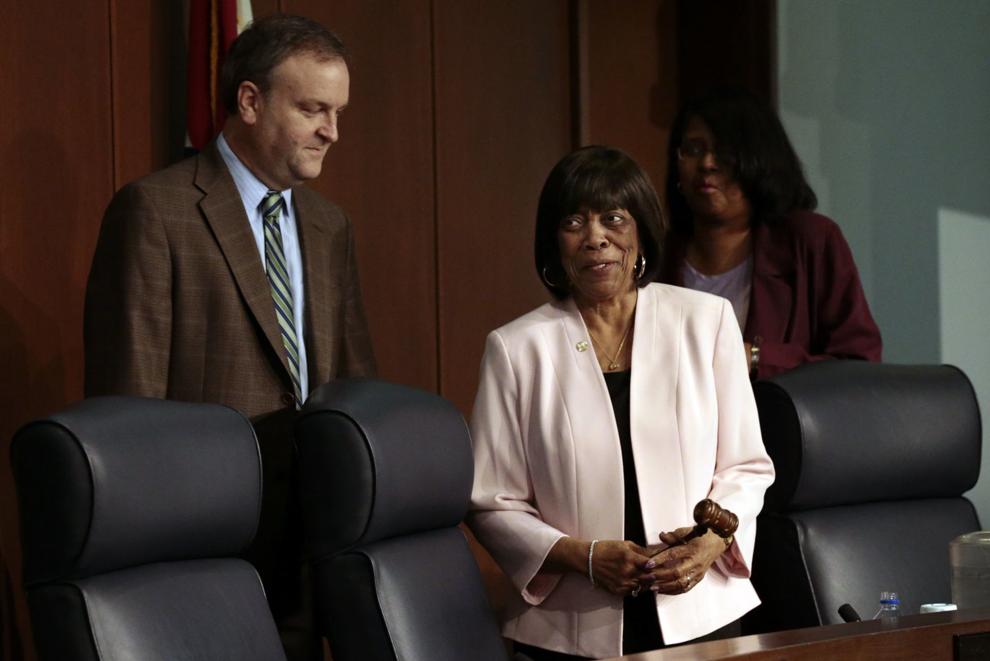 Sam Page attends first county council meeting as county executive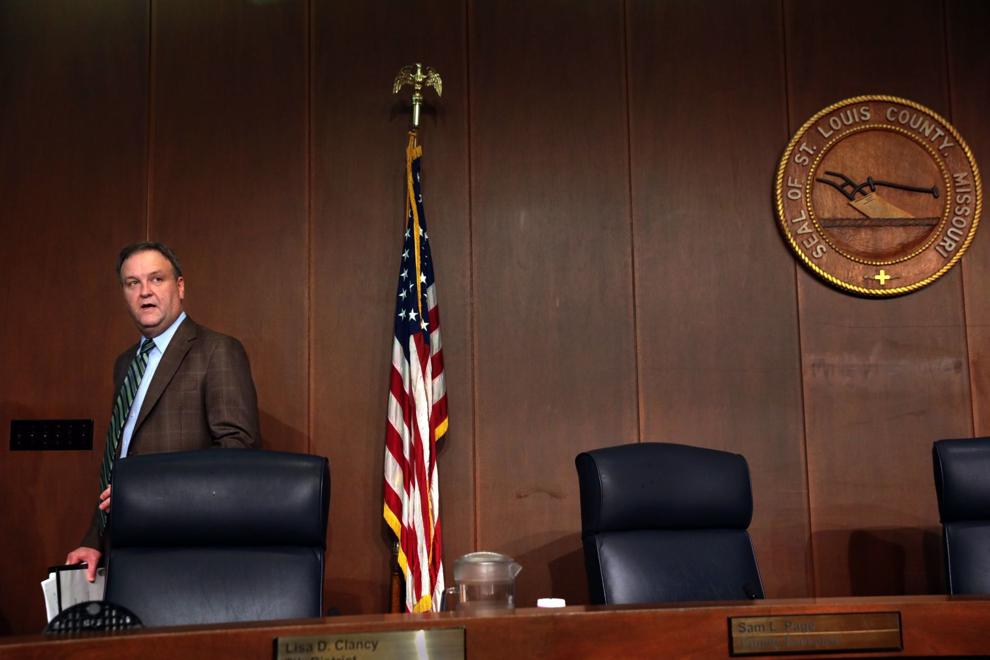 St. Louis County Executive Sam Page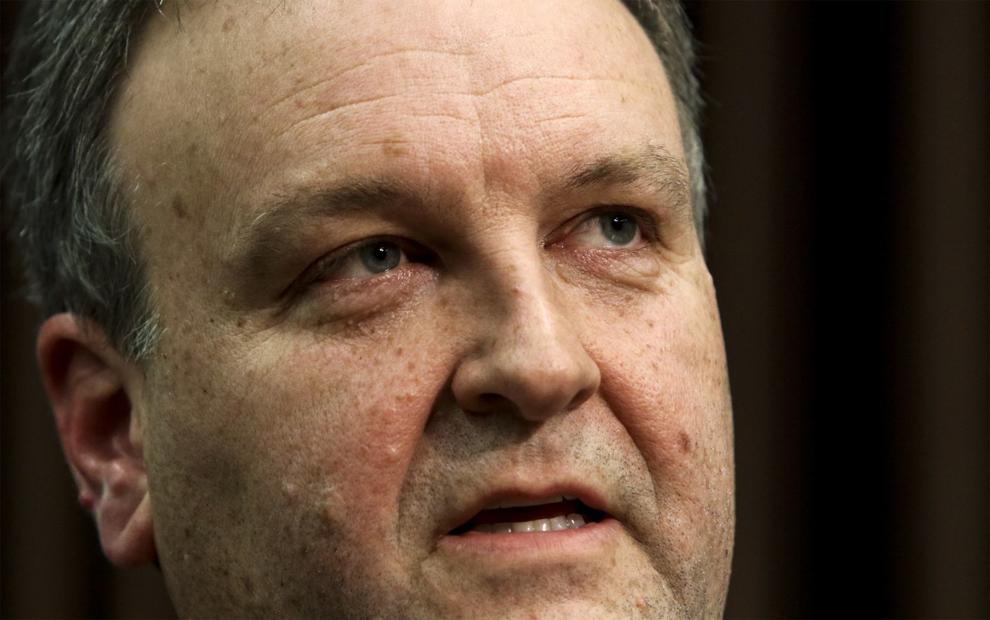 St. Louis County Executive Sam Page
St. Louis County Executive Sam Page
St. Louis County Executive Sam Page
St. Louis County Executive Sam Page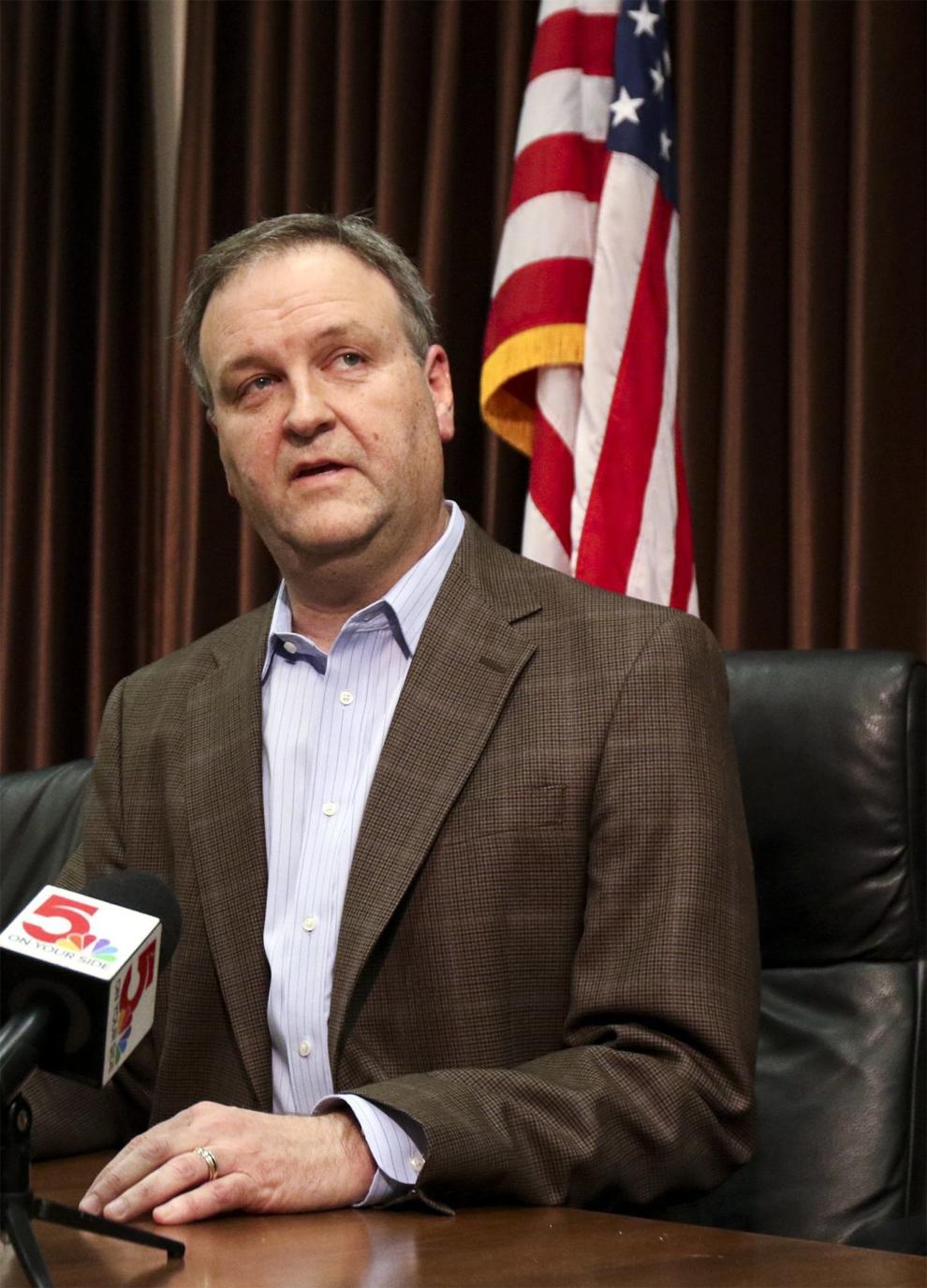 St. Louis County Executive Sam Page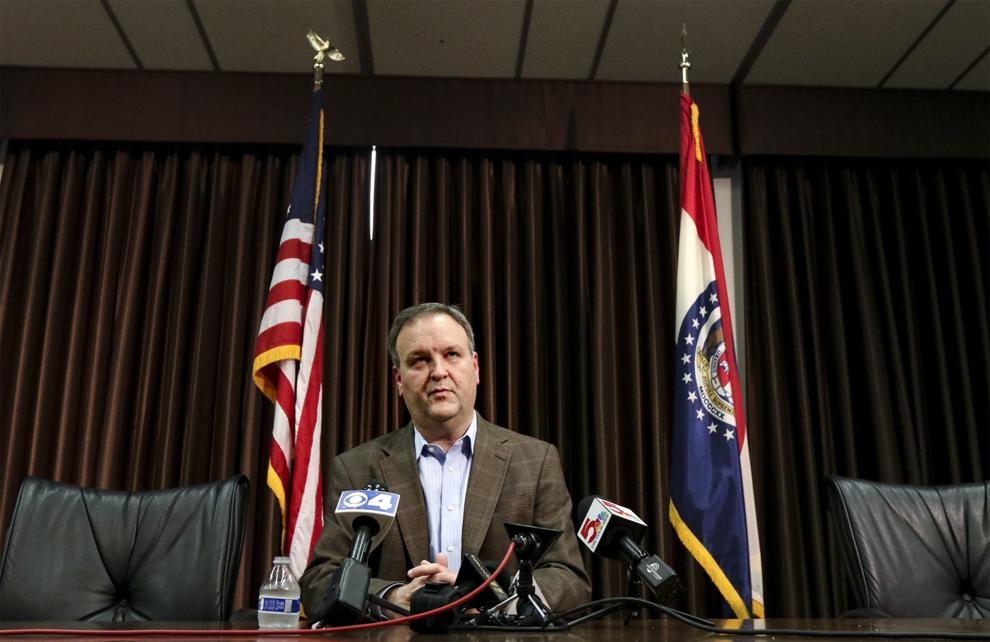 St. Louis County Executive Sam Page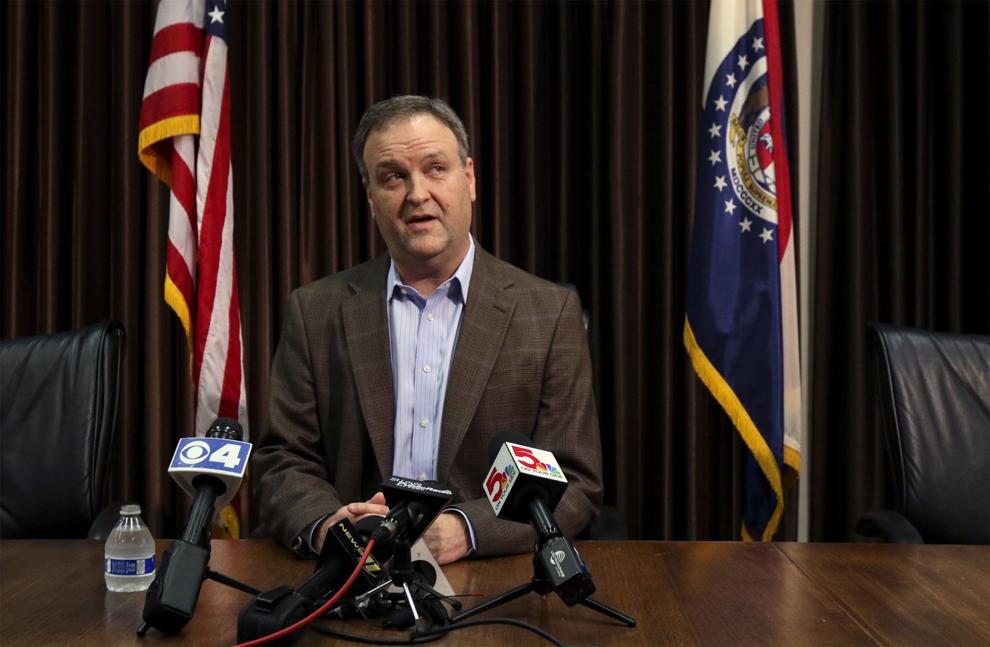 St. Louis County Executive Sam Page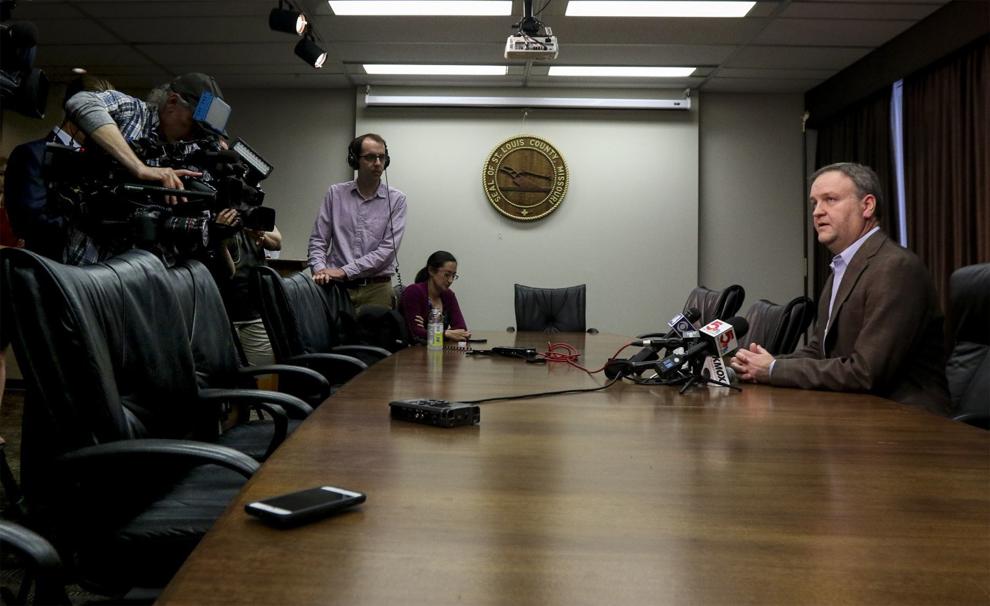 St. Louis County Executive Sam Page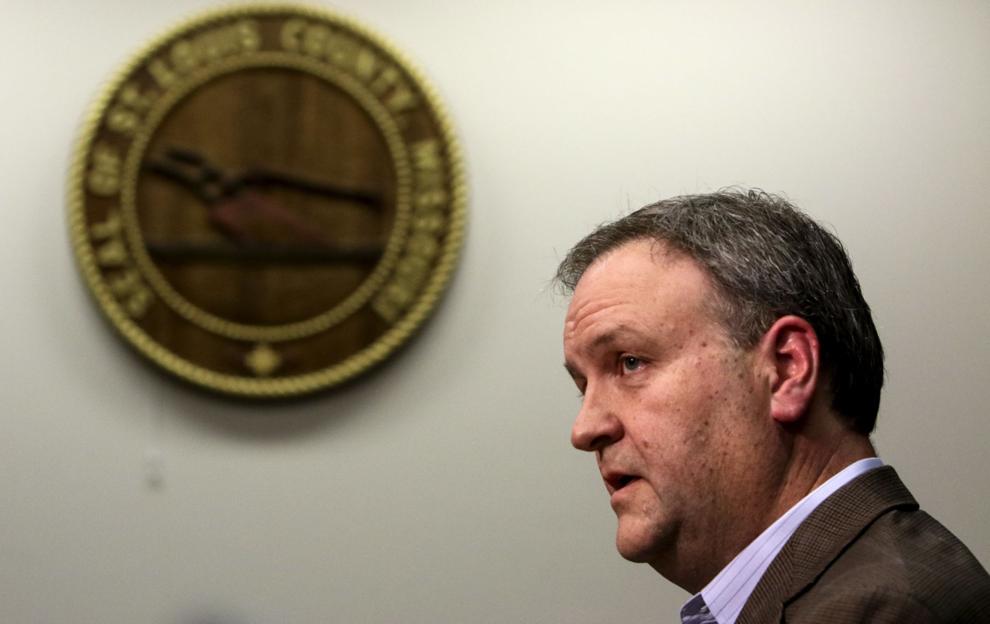 St. Louis County Executive Sam Page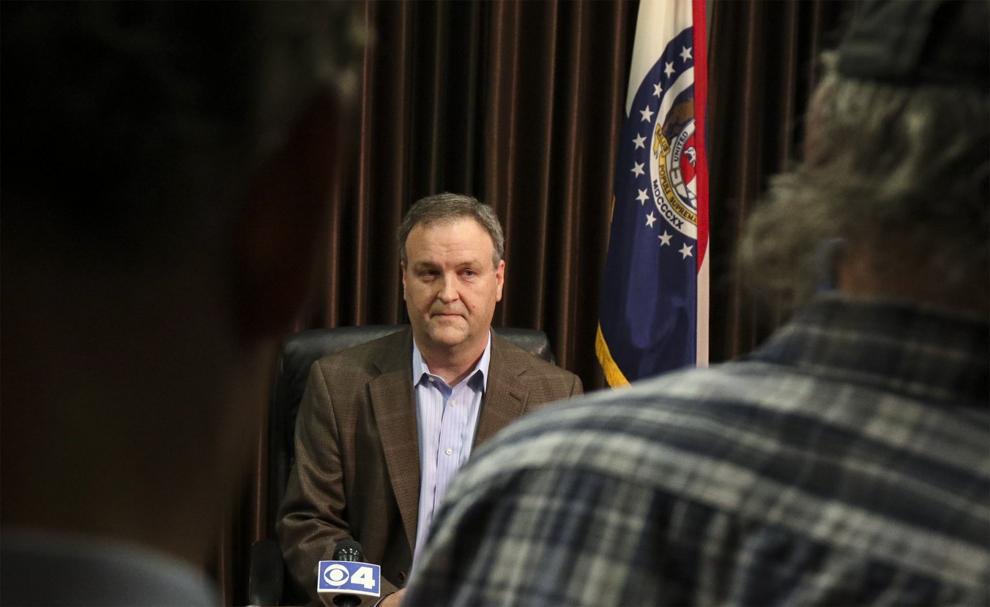 St. Louis County Executive Sam Page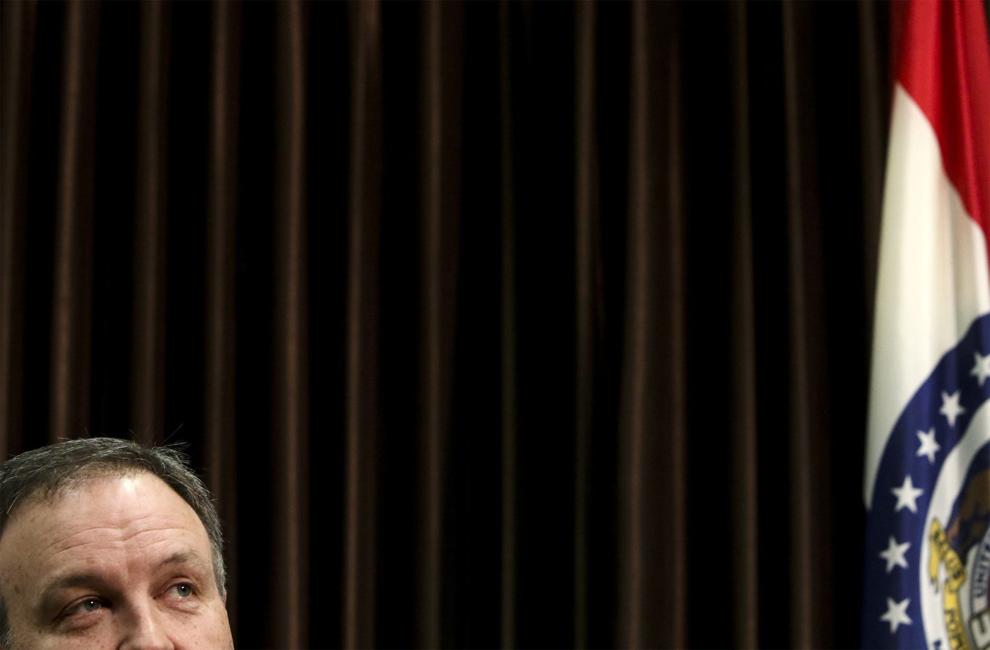 St. Louis County Executive Sam Page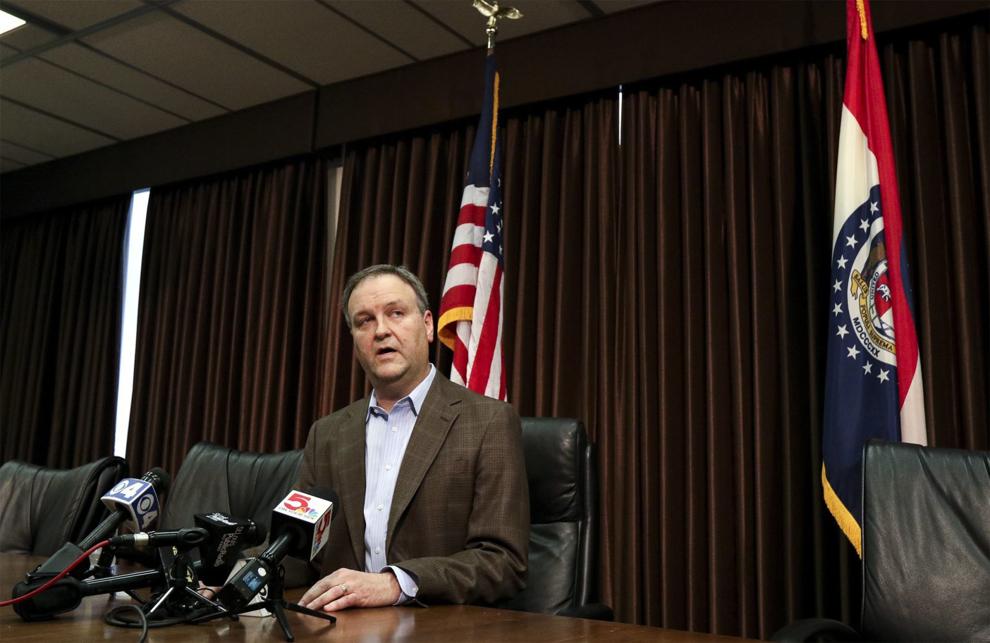 St. Louis County Executive Sam Page