ST. LOUIS • City residents seeking more clarity on how St. Louis spends its money hope a petition drive will trigger an audit of the cash-strapped city.
Audit STL, a coalition of volunteers pushing the measure, argues that the St. Louis Metropolitan Police Department in particular warrants a closer look, as city audits in recent decades did not evaluate the department because it was under state control.
Initially, group members wanted to focus on the Department of Public Safety. They were advised by state Auditor Nicole Galloway that because the bulk of the city's resources are allocated there, it made sense to look at the entire budget, Audit STL spokesman Glenn Burleigh said.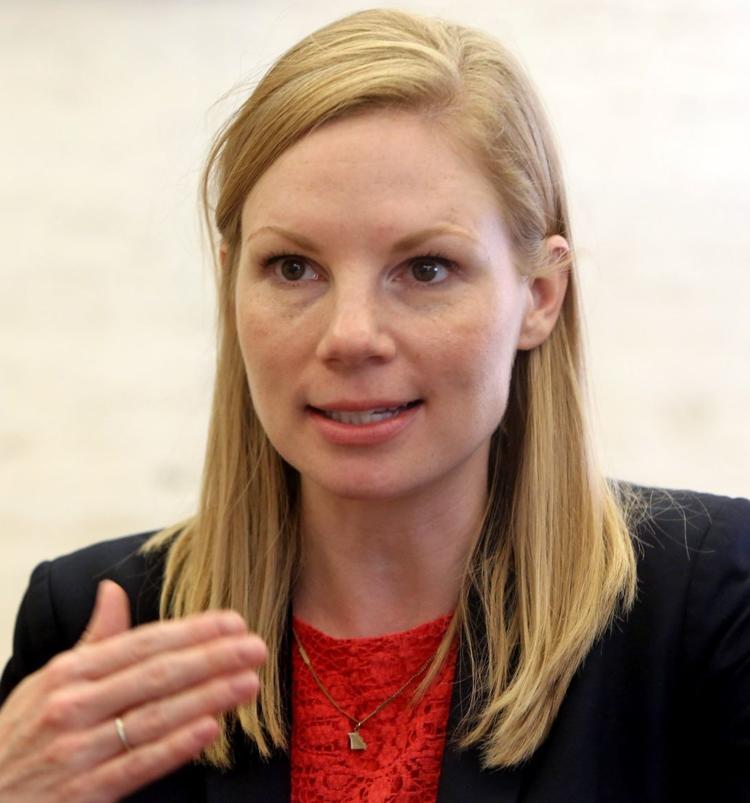 Taxpayers have a right to know how their money is being managed, the group argues, especially because city leaders have asked them to approve half-cent sales tax increases twice in a six-month period. The first time, this past spring, was for MetroLink expansion. The second, in November, was for public safety, specifically, to hire more police officers and to give city police and firefighters a raise. Both measures were approved.
The group has one year to gather at least 6,527 signatures from registered voters to trigger the audit under state law. Organizers hope to cushion their chances by getting at least 10,000, Burleigh said.
Koran Addo, a spokesman for Mayor Lyda Krewson, said Friday that the mayor had stressed the need for a comprehensive city audit since her campaign, when it was part of her platform.
"This audit will clarify the cost of all city operations so that city leadership can make informed choices," Krewson said at the time. "Just like at home, the city can't afford everything we want, so we must make the hard and difficult choices to fund our priorities."
Another path?
City aldermen, meanwhile, wonder whether they could save activists the trouble of continuing to gather signatures and request an audit of their own accord.
Alderman Joe Vaccaro, 23rd Ward, has introduced a resolution that would do just that, citing a letter from an attorney in the state auditor's office that said "in limited cases, city charters permit the city legislative body to request special audits of the city."
But some of his colleagues have questioned the plan, calling for more discussion of its cost and feasibility.
Alderman Sharon Tyus, 1st Ward, said that although she supported an audit of city government, the resolution before the board was "half-baked." She argued that the letter from Galloway's office did not specify whether St. Louis' charter allowed for an audit to be triggered by city aldermen instead of the group currently collecting signatures.
"I do not support trying to undercut what citizens are doing when they have worked so hard at doing this," Tyus said during debate on the resolution.
"We have not been provided a reason to believe the petition isn't the only avenue available to us," he said.
Alderman Scott Ogilvie, 24th Ward, said the resolution should be sent to a committee that could review previous audits, specify which departments would be audited this time and compare what could be learned from a state audit to the city's current financial oversight in the comptroller's office.
"It's not like nobody ever looks at the spending that is occurring at these different departments," he said.
Other aldermen raised concerns over the expense of an audit. By law, all expenses incurred in performing a state audit have to be paid by the political subdivision that requests it.
The petition itself reads: "Based on information provided by the State Auditor's Office, the cost of an audit for political subdivisions of a similar size and function has ranged from $1,250,000 to $1,750,000."
The board of aldermen opted to send the resolution to a committee for further review. City Counselor Julian Bush said that there "is not an easy answer" to the question of the board's authority to request an audit, and that his office had not yet been asked to issue an opinion on the matter.
Burleigh contends that if the board acts without confirming that it can legally request an audit, the city could be vulnerable to a court challenge, wasting the effort of volunteers who have spent nights and weekends collecting more than 3,000 signatures already.
Last month, Audit STL sent letters to Galloway and Krewson seeking clarity. The auditor's office said in an email, provided to the Post-Dispatch, that it was up to the board of aldermen to determine whether it had either "the explicit or implicit authority" to request Galloway to audit the city.
"We would all love to not have to collect signatures until next August. But we're still collecting," Burleigh said. "We're still moving ahead as if nothing has changed."