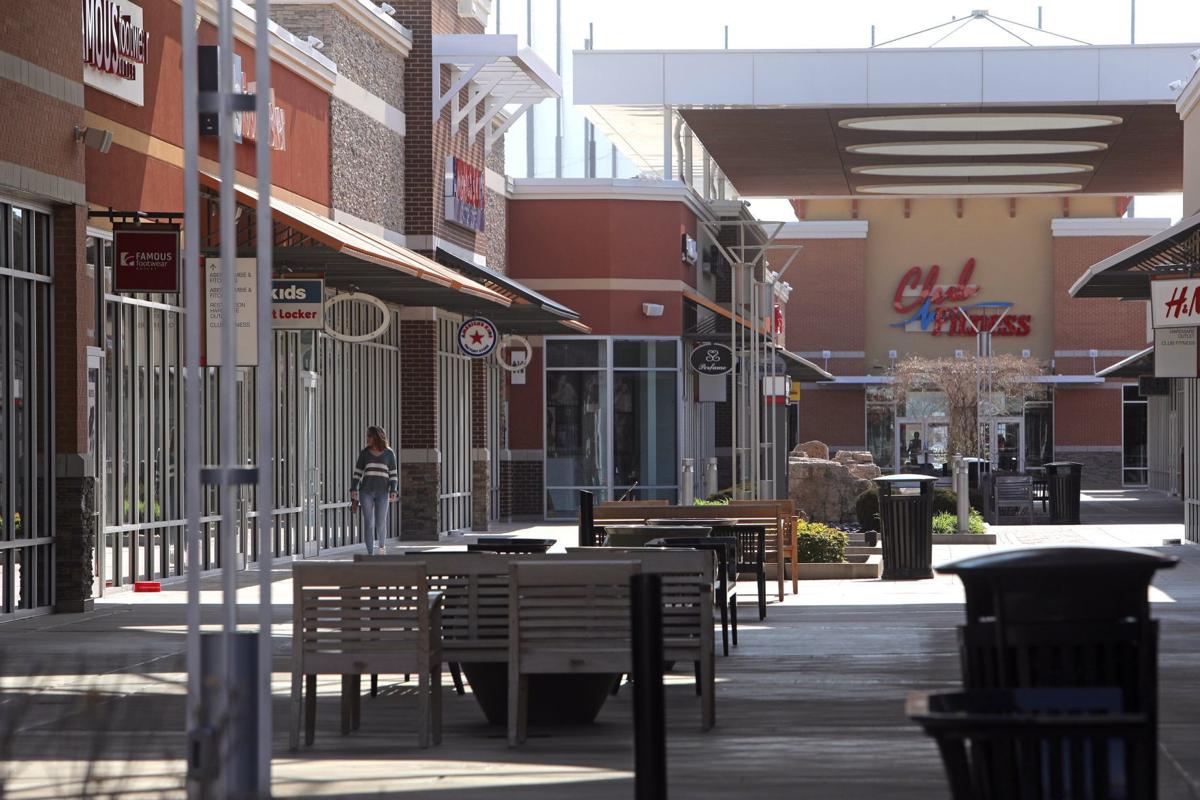 JEFFERSON CITY — Retail-rich Chesterfield must continue sharing its local sales tax revenue with other municipalities in St. Louis County.
In a unanimous decision Tuesday, the Missouri Supreme Court upheld a 1977 law that dictates how local sales taxes are distributed in the county — a law that Chesterfield has challenged nearly since it was incorporated in 1988.
"Obviously we're not pleased, but that's the way it goes," said Chesterfield Mayor Bob Nation. He said it was too early to say what the city might do next, but acknowledged "this is probably the last avenue we have."
Beth Riggert, spokeswoman for the Missouri Supreme Court, said parties to cases before the court have 15 days to file a motion for rehearing before the high court's judgment becomes final.
The West County suburb is one of a handful of municipalities required to pool sales tax revenues, which are then distributed to other members of the pool based on population, although a law change in 2016 allowed them to keep more of it.
Municipalities such as Webster Groves, which lack the acreage for huge retail complexes like those in the Chesterfield Valley, get more tax revenues than they generate. But they also supply more shoppers than they attract.
Nation said Chesterfield pays roughly $14 million into the sales tax pool each year, receiving $7 million back.
Attorneys for the city of Chesterfield argued the 1977 measure constituted a "special law" forbidden by the state's constitution.
Attorneys for St. Louis County, Ballwin, Florissant, Manchester, University City, Webster Groves and Wildwood intervened in the case as defendants to argue against Chesterfield's position.
The defendants said Chesterfield had raised failed arguments or ones that should have been argued years ago, when the city was organized.
Chesterfield said the law — which applies to any first-class county with more than 900,000 residents — was an unconstitutional "special law" because it was designed to only apply to St. Louis County, not any county that theoretically reached a population of 900,000.
Edward Robinson, the city's attorney, said the law had previously applied to counties with 400,000 or more residents. But in 1991, as St. Charles County approached that population threshold, the Legislature amended the law.
On Tuesday, Judge Patricia Breckenridge, writing the court's opinion, said the law was constitutional.
The statutes at issue are "presumptively constitutional and not special laws if their classifications were supported by a rational basis," she wrote in a 10-page opinion.
The high court's six other judges concurred with Breckenridge's ruling, though Judge Zel Fischer concurred "in result only."
In upholding the law, Breckenridge cited a new test for determining whether a law is an impermissible "special" law.
"Under rational basis review, this Court will uphold a statute if it finds a reasonably conceivable state of facts that provide a rational basis for the classifications," the court wrote.
The court noted the defendants' argument that the law is "rational" saying the defense noted "classification was supported by a rational basis because St. Louis County, unlike other counties in the state, has a large population, lacks a central city, has 90 separate municipalities within its borders, and has a large, unincorporated area.
Nation said in response to the ruling that "frankly, I question if our state constitution has any meat or teeth in it whatsoever."
Meanwhile, Webster Groves Mayor Gerry Welch, whose city defended the law, said she was "delighted" by the court's ruling.
"It's support for sharing and regionalism," she said. "It just means that the cities that have more can share with the cities that don't. We all shop regionally."
Concern that Chesterfield would get permission to leave the shared sales tax pool was recently cited as a reason for pursuing a major retail development in University City. In May, a city official there called the Chesterfield lawsuit a potential "game changer" that could leave U. City and other cities vulnerable to a loss of revenue.