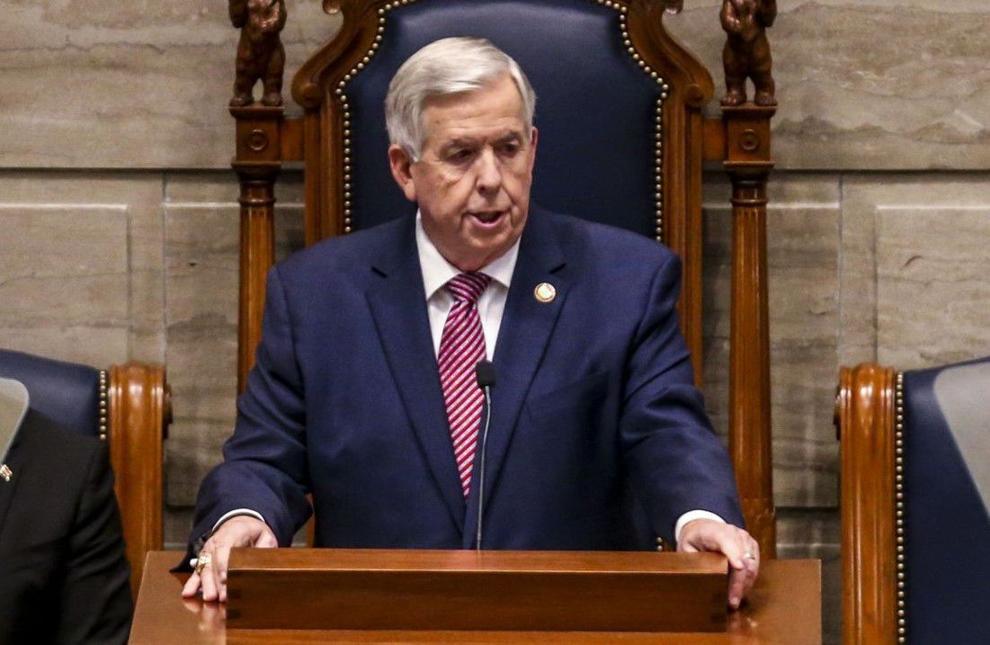 JEFFERSON CITY — While the Missouri Legislature is making a major push this year to address child welfare issues, there has been a revolving door at the head of a key state division charged with addressing allegations of abuse and neglect.
During Republican Gov. Mike Parson's three years in office, five people have led the Children's Division of the Department of Social Services.
What accounts for the rapid turnover is unclear — officials won't say — but child advocates are concerned.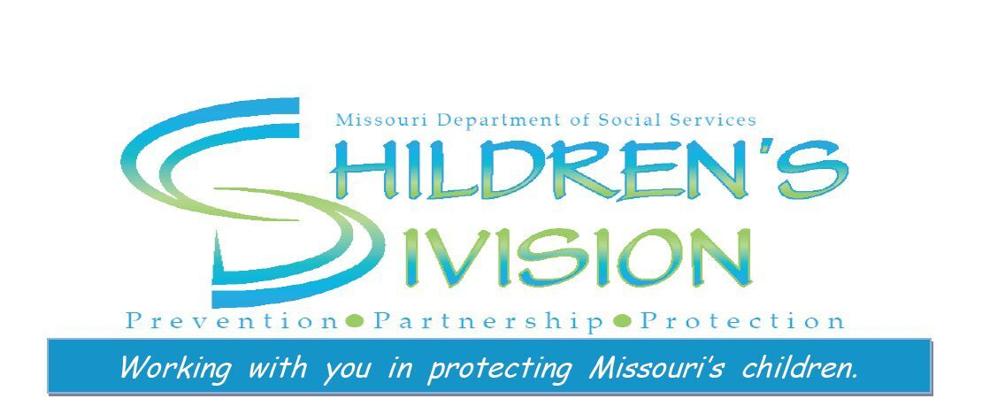 "When you have a leader that changes a lot, how do you have that long-term vision?" said Craig Stevenson, policy director for Kids Win Missouri. "What are the goals they are really trying to hit? Without a leader, it means you shift to putting out fires."
The door at the top started spinning before Parson took over as governor in 2018. In the past decade, there have been eight directors of the Children's Division. One of them, former Rep. David Wood, R-Versailles, recently stayed just three months.
The Department of Social Services refused to grant interviews with leadership that could explain the realities at play in a division that has a $745 million annual budget and administers the foster care system, among other programs. But child advocates like Stevenson, legislators and former and current state employees offered clues, as well as growing concern that the lack of executive consistency may harm those who need help.
The turnover comes at a time when child welfare bureaucrats across the country are supposed to be buckling down to address new guidelines from the Family First Prevention Services Act. The federal law encourages states to fund programs that provide resources to struggling families to help keep children in their homes instead of placing them in foster care. The law also cracks down on the use of congregant settings, including residential treatment centers that are challenged to help, not just house, foster children who can't maintain long-term placement.
In the past decade, the number of children in the state foster care system during the year has increased from about 15,000 to 20,000. Nationally, child and family advocates are concerned that the COVID-19 pandemic is going to create even bigger obstacles, as leaders face tougher budgetary decisions from falling revenue.
In Missouri, the welfare of the state's children has actually become a focal point in the Republican-led House. Speaker Rob Vescovo, an adoptee from Jefferson County, and other state lawmakers, say the state needs to overhaul its laws to keep vulnerable infants and young children safe.
Consistent leadership at the Children's Division could take better advantage of the Legislature's interest, said Lori Ross, president and CEO of FosterAdopt Connect, a nonprofit organization that serves children and families in Missouri and Kansas.
The 76-page proposal, sponsored by Rep. Mary Elizabeth Coleman, adds several measures to keep vulnerable infants and young children safe and creates a 'whistleblower' reporting system for Children's Division employees.
"A strong leader with those legislative advocates could protect kids from bearing the brunt of future budget cuts," Ross said.
Rep. Mary Elizabeth Coleman, R-Arnold, is sponsoring a package of legislation that would create a whistleblower reporting system for Children's Division employees. Coleman's proposal also would give the division jurisdiction over child abuse investigations in schools and extend health insurance coverage for former foster children.
Coleman said the Legislature is serving as a watchdog over an agency that is in flux.
"I have deep concerns about the safety of kids in Missouri wherever they're at and the department has had some significant change, but it hasn't just been within the last six months," Coleman said.
Eight directors
At many state agencies, department and division leadership often changes as the governor's office changes. In the past decade, there have been three Missouri governors and eight directors of the Children's Division, including interim and acting directors.
Candace Shively, who served during the administration of Gov. Jay Nixon, a Democrat, led the Children's Division from October 2010 until she retired September 2013. The department head described Shively at the time as a "strong leader." Her departure happened amid news reports that said she was also operating a real estate business at Lake of the Ozarks and she and her husband had declared bankruptcy.
Melody Yancey stepped in as acting director for two months until Tim Decker took over. Decker had been with the department for years, most recently as director of the Division of Youth Services, a nationally recognized juvenile justice program under his watch. He ran the more complex Children's Division for nearly five years, during Nixon's last term and through Republican Gov. Eric Greitens' short time in office, until June 2018. He announced his retirement in May 2018, before Greitens' resignation, and now lives in Michigan.
With Parson the new governor, Julie Lester stepped up from within to fill the role on an interim basis until January 2019. She quit shortly after it was publicly announced that David Kurt was being brought in from Kansas to run the division. One year later, Kurt, as well as his leadership team, were asked to leave, apparently without explanation.
"Child protective work is a tough job and it's highly politicized," he said. "People get criticized no matter what happens."
Reggie McElhannon, a former lobbyist for the Springfield Area Chamber of Commerce, served as interim director for six months, until Wood, the termed-out Republican lawmaker from Versailles, became division director in June. To achieve goals, including stability of the office, he'd planned to stay four years. He said he resigned three months into the post, after having to eliminate $4.9 million from the budget. Dozens of jobs were cut, including frontline supervisor and middle manager positions that reportedly caused an uproar from staff.
"I tried to minimize the effect as much as I could and still meet the budget obligations," Wood said.
He wouldn't say why he resigned, but added that he held Parson in high regard. In October, Joanie Rogers replaced him. As interim director, she is the fifth leader of the Children's Division who has served under Parson.
Parson spokeswoman Kelli Jones did not respond to multiple requests for comment on the turnover. In public statements, Parson and his wife have championed foster care families. In November, he ordered the state Capitol dome and governor's mansion lit purple in recognition of National Adoption Month and 1,579 Missouri children and youth in foster care who are looking for "a forever family."
"Most Missourians can't imagine growing up and spending their adult life without their family," Parson said in a statement. "Every child deserves a family of their own to provide the love, support, and strong foundation they need."
'Hard to get traction'
Stevenson, of Kids Win Missouri, has two perspectives on the challenges facing the Children's Division. On one hand, he and his wife are foster parents. Budget cuts have left Boone County with just one worker who licenses potential parents, down from two when they began fostering. He said that could be problematic for those who are just starting out.
"Foster parents want to be supported. You do need your hand held a little bit to boost your confidence," said Stevenson, whose organization advocates for policies that support the health, education, safety and development of at-risk children and their families.
From a policy perspective, the leadership void affects the operation of the division.
"It creates a lack of consistency from the top down," Stevenson said. "That creates uncertainty among those below them."
"It's made it hard to get traction on issues that are important to children and families in Missouri," Chant said. "We want to support the department and the children's division. We want to be a good partner."
The churn is not limited to the upper echelon of the state Children's Division. In 2020, the agency, which employs about 2,000 people, had 26% turnover, still lower than some areas of state government. Budget documents show the division was able to roll over $1.6 million from "increased turnover" of children's service workers last year.
Recent interview requests with department and division leaders were refused through spokesperson Rebecca Woelfel, which is common. She requested that questions be submitted by email. Asked multiple times by email for the number of employees investigating abuse and neglect at regional levels statewide, and the number of vacancies for those positions, Woelfel did not answer the question.
"We are never fully allocated," said Bradley Harmon, a children's service worker for the state in St. Louis. He is also vice president of Local 6355 of the Communications Workers of America, the union that represents Children's Division employees.
He said secrecy about job allocations became more common after the Legislature and Greitens in 2018 limited the bargaining power of unions that represent state employees, for instance, by not allowing monthly dues to be automatically drawn from their paychecks. Harmon said Local 6355 has since lost paying members and closed regional offices in Kansas City and Springfield. The remaining union hall is in downtown St. Louis.
"If we have this constant shedding of people at the top, it doesn't help how we manage things," Harmon said of the executive turnover.
In recent months, he said, interim director Rogers told state employees in a webinar with St. Louis regional offices that she wanted abuse and neglect investigators in the city and county to combine efforts, instead of being separated by circuit court boundaries. Harmon doesn't necessarily disagree with the idea, but there hasn't been consistent leadership in the central office to see something like that through since Decker left.
Complicating matters, he said, St. Louis Children's Division Regional Director Annette House left this month after years of service. Then, he and other state employees recently received an email saying that Julie Harris, who oversees division efforts in the city, won't be coming back.
"We don't know who is coming behind to replace them to implement that kind of reorganization," Harmon said of merging city and county duties. "Even if we aren't reorganizing, it's always hard. If we (mess it up), it's child abuse. The stakes have very serious consequences if the agency doesn't work right."
Maria Benevento of the Post-Dispatch contributed to this report.
Revolving door
The Children's Division of the Missouri Department of Social Services had had eight leaders in the past decade, including five under Gov. Mike Parson's administration.
| NAME | TITLE | TENURE |
| --- | --- | --- |
| Candace Shively | Director | October 2010 to September 2013 |
| Melody Yancey | Acting director | October 2013 to November 2013 |
| Tim Decker | Director | November 2013 to June 2018 |
| Julie Lester | Interim director | July 2018 to January 2019 |
| David Kurt | Director | January 2019 to January 2020 |
| Reginald McElhannon | Interim director | January 2020 to June 2020 |
| David Wood | Director | June 2020 to September 2020 |
| Joanie Rogers | Interim director | September 2020 to present |