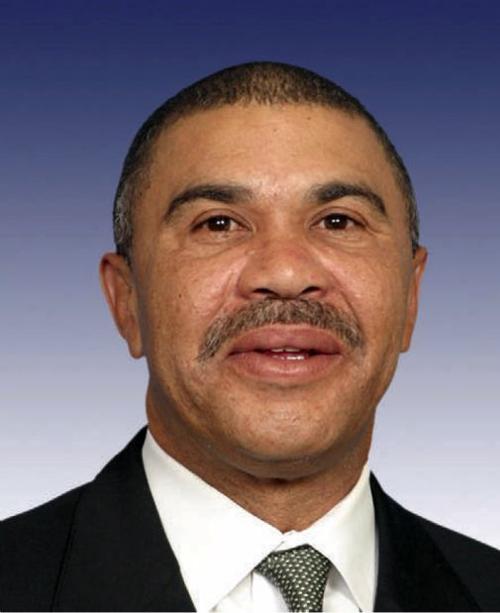 WASHINGTON • Rep. William Lacy Clay, D-St. Louis, said Thursday that he considers Michael Brown's death a murder.
"Here is why I call it a murder," Clay said in a telephone interview with the Post-Dispatch. "You have an 18-year-old young man, known as a gentle giant, who did not have a weapon on him, was not armed at all, and he is walking home and happens to be killed, and you have a cop unload a weapon into this young man. If that is not a murder you tell me what is."
Brown died after being shot by a police officer, but authorities Thursday afternoon had not yet released many details about their investigation, including the name of the officer.
In the interview, Clay said that St. Louis area is now synonymous with "racial discord" to the rest of the world.
"What I am hoping is that we can be a model for the rest of the nation on how we go forward from here to repair the damage between the police department and the African American community," Clay said from Washington, where he has been this week. He was in St. Louis last weekend, and said he plans to return to the city this weekend.
"St. Louis has swept under the rug their race relations problems, and now ... as the young people say, it has been put on the blast for the rest of the world to see, and it is not a pretty picture," he said.
"Which tells me we first have to start with the police departments and how they police the African American community, and that has to change dramatically in order for us to come to resolution here. And don't forget we still have to bury Mr. Brown, we still have to bury this young man."
Clay said he does not approve of the violence that has occurred this week. "But I understand it,"he said. "I am not trying to sugarcoat it, because there is a pattern of racial profiling and disparate sentencing throughout St. Louis."
He said he believed Gov. Jay Nixon's decision to put the state Highway Patrol in charge of security in and around Ferguson will allow "orderly, peaceful demonstrations" to resume. He said he and Nixon have talked daily about the situation in Ferguson since Monday.