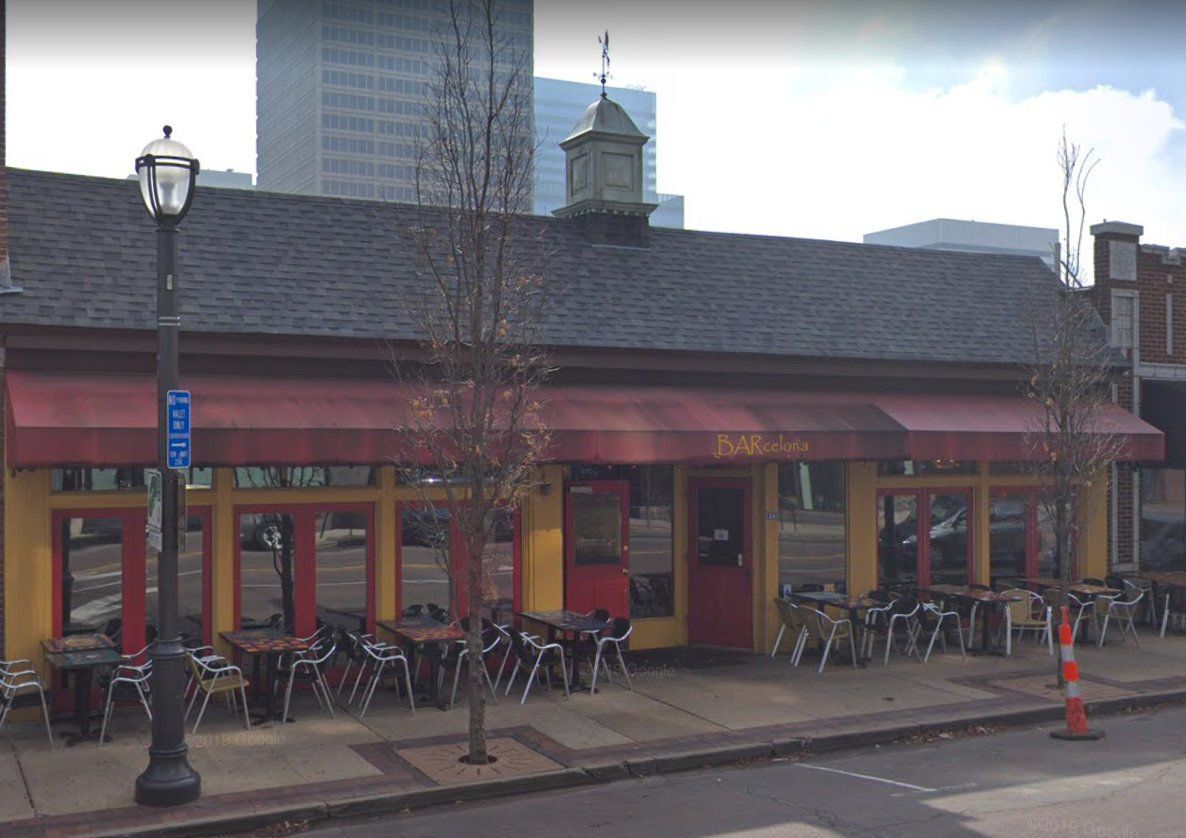 CLAYTON — Two restaurants in Clayton were disciplined by the city on Tuesday for violating St. Louis County's COVID-19 restrictions.
John P. Fields/JP Fields and Barcelona Tapas Clayton received limited liquor license suspensions, and they are required to reimburse the city and its police department for the costs of policing their restaurants. In addition to flouting the county's coronavirus restrictions, City Attorney Kevin O'Keefe said the city had reason to believe the restaurants violated other city, county and state laws, including serving liquor to minors and to patrons who were intoxicated.
Barcelona Tapas Clayton's liquor license will be suspended for one Friday between now and May 15, and John P. Fields/JP Fields' license will be suspended for four consecutive Fridays sometime before May 15. The city will choose which Fridays the suspensions are in effect.
The total cost for reimbursing the city is $10,798.28 for Fields, and $9,223.61 for Barcelona, O'Keefe said.
The punishments were adopted Tuesday by the Clayton Board of Aldermen. The city can adopt more measures, including revoking the restaurants' liquor licenses, if the restaurants fail to comply with future orders, O'Keefe said.
The restaurants' liquor licenses were first suspended by St. Louis County in early January after violating the county's indoor dining ban and hosting customers indoors past the city's 10 p.m. curfew on New Year's Eve. City Manager David Gipson said "any county suspensions were not a factor in our decision-making process."
Indoor dining in the county was permitted to resume on Jan. 4, though restrictions including occupancy limits remain in place.
The owners of both restaurants agreed to operating conditions outlined at Tuesday's Board of Aldermen meeting, including establishing standards for training of personnel and hiring security.
Jim Campbell, owner of Fields, surprised aldermen at a Jan. 26 meeting when he said he intended to challenge the citation after his attorney had initially said he wouldn't. By Tuesday, though, he accepted the punishments.
Frank Schmitz, owner of Barcelona, apologized at the Jan. 26 meeting, and he did the same Tuesday.
"We've admitted and apologized for behaviors and flouting the rules and mishaps we made during this difficult time for us to try to survive," Schmitz said. "I've been a good corporate citizen for almost 20 years. I accept what the Board decides to throw our way and agree to reimburse the city."
Peter Smith, a Clayton resident who lives near the restaurants, said during public comment Tuesday that "these two establishments are lucky I was not the judge because they would have lost their licenses (right away).