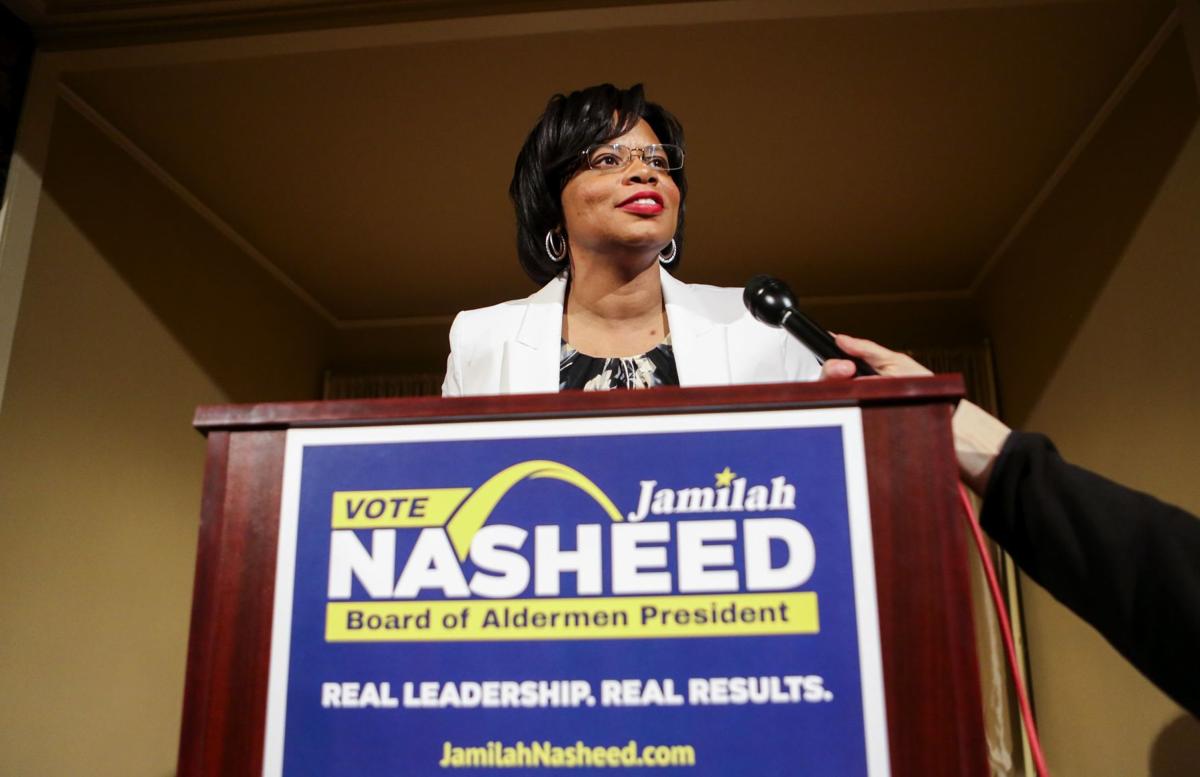 JEFFERSON CITY — A Republican nonprofit group that is facing its own ethics probe wants state regulators to investigate a payment to a Democratic state senator.
Liberty Alliance USA filed a complaint against the Clean Missouri campaign Tuesday with the Missouri Ethics Commission, alleging the campaign's $5,000 payment to Sen. Jamilah Nasheed in June violated a 2016 law.
That law bars members of the Legislature from being paid as political consultants.
"It is extremely disturbing and a sad day for the State of Missouri when the campaign that claims it is fighting for stronger ethics rules in Jefferson City is unable to follow the rules that are already in place. The hypocrisy displayed by Clean Missouri and Senator Nasheed is unmatched," said Liberty Alliance Executive Director Chris Vas.
Nasheed, who is term limited and cannot run for reelection, told the Post-Dispatch that she returned the money last week after the Post-Dispatch first reported the transaction.
Sean Nicholson, a spokesman for Clean Missouri, confirmed the repayment and said it would be reflected on the committee's next report with the MEC.
"As soon as this was brought to our attention, we set to unwinding the relationship," Nicholson said.
Clean Missouri is seeking to block a Republican-led effort to impose a new redistricting system in Missouri. In a June 15 filing, it noted that Nasheed was paid the money for "organizing."
Liberty Alliance, meanwhile, is alleged to have failed to register with the attorney general's office before it began soliciting money as a not-for-profit.
In May, the Missouri Democratic Party asked the state ethics commission to investigate whether the organization violated state law and should be forced to disclose its donors.
The complaint alleges that the nonprofit was created to work against the candidacy of state Auditor Nicole Galloway, the Democrat challenging Gov. Mike Parson this fall.
The registered agent for Cornerstone 1791, which owns Liberty Alliance, is Eddie Greim, the law partner of Todd Graves, who is the former chairman of the Missouri GOP. Also listed on paperwork is Kristen Ansley, who was acting director of the state party as recently as March 2017.
Get Government & Politics updates in your inbox!
Stay up-to-date on the latest in local and national government and political topics with our newsletter.