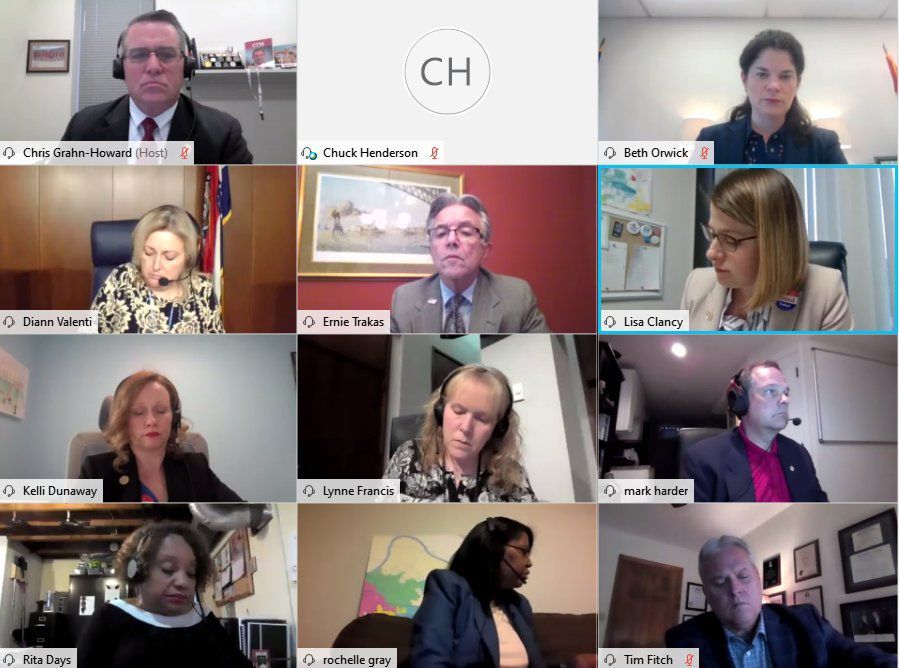 CLAYTON — Some St. Louis County government officials have been asking whether the county's contracting process is taking shortcuts around minority participation.
The $2 million project was nearly completed before it was unveiled to the media for tours. The county's diversity officers said they did not learn about it until it was underway and their review found no minority participation and just over 4% of the work was being done by women-owned firms.
Under the county's minority inclusion ordinance passed by the County Council in April 2018 and signed by then-County Executive Steve Stenger, the county requires 24% minority-owned businesses and 9.5% women-owned businesses for construction, and 16% minority-owned businesses and 15% women-owned businesses for architecture and engineering projects.
It did not appear the county's ordinance had been violated. Most of the firms hired for the morgue's construction had been working on existing on-call contracts that were in place before the council enacted the county's minority inclusion ordinance in April 2018. And one contractor hired after the ordinance took effect still has time over the life of its contract to meet the requirements.
But Hazel Erby, director of the county's Office of Diversity, Equity and Inclusion, told the County Council in a letter that the problem runs deeper. She said her office is frequently not told about projects heading out for bid before the county's "cone of silence" — a 2019 reform designed to eliminate pay-to-play — is imposed on them.
Erby said her office is supposed to review upcoming projects to ensure that the county has properly reached out to applicable women- and minority-owned companies.
In a meeting Tuesday of the council's COVID-19 spending oversight committee, Jennifer Keating, the county's acting procurement director, said the diversity staff has had access for a year to review bids as they are being prepared, and that the county is working on a notification system to alert them when there is a new bid.
Francoise Lyles-Wiggins, the acting chief diversity officer and deputy director of contract compliance, who works closely with Erby, disputed that her office can see the bids.
Councilwoman Kelli Dunaway, D-2nd District, ended the discussion, saying the discrepancy may deserve a hearing of its own.
Councilwoman Rita Heard Days, D-1st District said: "If we're looking for equity and we're looking for everyone to be seated at the table while we're getting this done, there's no reason why you should be an afterthought."
Also Tuesday, the council voted 7-0 to approve a bill introduced by Mark Harder, R-7th District, temporarily waiving some regulations for parking, signage and temporary structures in the county's unincorporated areas to make it easier for restaurants to serve outside. The measure is similar to a permit introduced last month by St. Louis Mayor Lyda Krewson allowing restaurants to set up tables on sidewalks, parking lots and streets.
Daily updates on the latest news in the St. Louis business community.