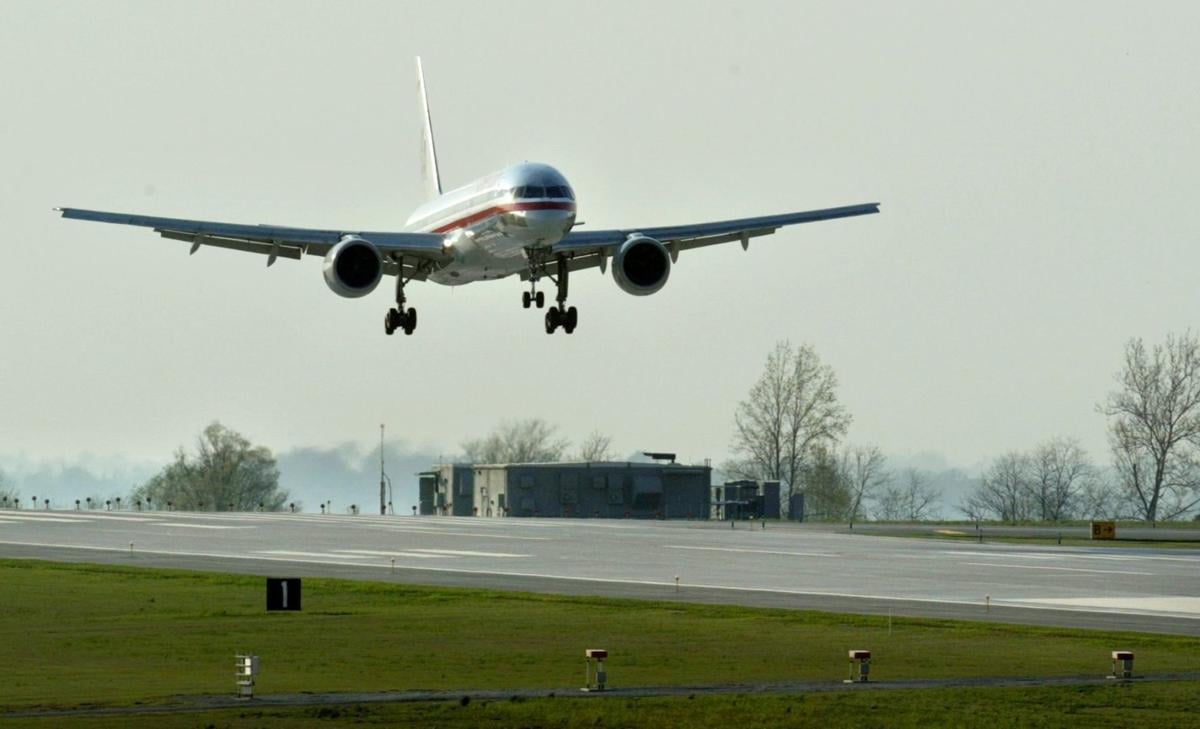 ST. LOUIS — The lead consultant for the city's study of privatizing St. Louis Lambert International Airport has agreed to stop distributing a controversial documentary about the facility at the request of perturbed city officials.
Paul Payne, who chairs the city committee weighing privatization, said Tuesday that consultant Travis Brown — an associate of political megadonor Rex Sinquefield — had removed the three-part documentary from the internet.
Payne said the committee, the Airport Advisory Working Group, also has been told episodes of the documentary would no longer appear on local television. The first episode had aired on KSDK (Channel 5) and had also been scheduled to air on KDNL (Channel 30), according to a tweet on Nov. 4 promoting the documentary.
"It's off the stations," said Payne, who also is the city budget director. "It's off the website" set up to promote it.
Another working group member, Airport Director Rhonda Hamm-Niebruegge, had complained in recent weeks that the documentary included false, misleading or outdated information about Lambert's landing fees, capital improvements and debt.
"I think it should have been yanked," Hamm-Niebruegge said. "They were responsive, which we appreciated."
Brown could not be reached for comment Tuesday. He had previously defended the documentary, produced by a company he heads called First Rule, and insisted that it was independent of his consulting for the working group.
Much of the documentary, titled "Hard Landing at Lambert," dealt with the history and effects of Lambert's debt stemming from the $1 billion western runway that opened in 2006. The runway was built to deal with an expected upsurge in air traffic but now is little used.
Two thousand homes, 75 businesses, four schools and six churches were bought out to build the runway, the documentary points out.
A Sinquefield-related entity headed by Brown, Grow Missouri Inc., is paying for the working group's entire team of consultants and will be reimbursed only if a lease deal is approved.
That situation has led critics for the past two years to say the process is unfairly tilted toward privatizing the city-owned airport in north St. Louis County.
Payne has repeatedly said he was concerned that the documentary could be viewed as being at odds with the working group's role of "not advocating one way or the other" on privatization.
He also has said it could be a potential conflict of interest for Brown, which Brown denied.
Payne said the issue came up again at a working group meeting Tuesday morning before the committee began closed-door discussions on 18 teams of companies seeking to be cleared to submit lease bids.
He said Brown wasn't there but that Marc Ellinger, an attorney for Grow Missouri and another working group consultant, discussed the issue. Ellinger couldn't be reached for comment.
In addition to his public statements, Payne said he had shared his concerns "back and forth" with Brown and Ellinger in recent weeks and had asked for the documentary to be pulled.
Hamm-Niebruegge said during the meeting Tuesday "we still found it on YouTube" and that it has since been removed from that platform as well.
In response to Hamm-Niebruegge's complaints about some of the data included in the documentary, Brown had said that some historical figures may not be adjusted to today's numbers.