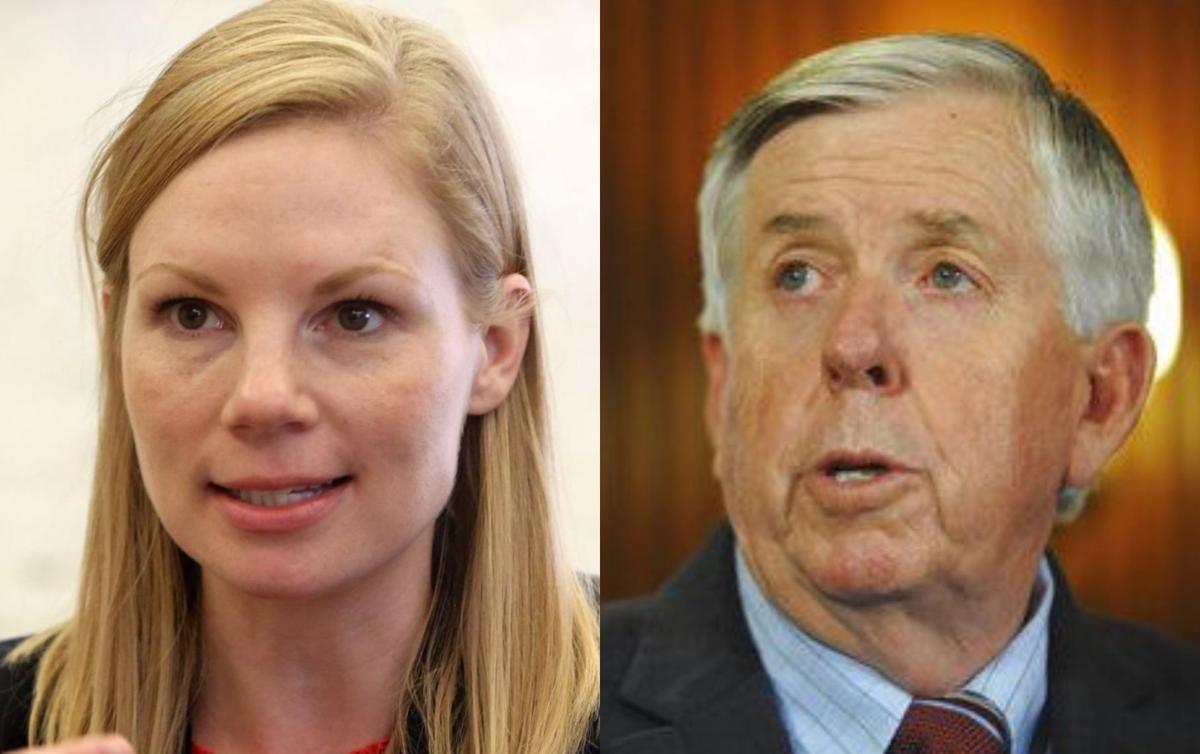 JEFFERSON CITY — Former Gov. Eric Greitens won the support of the union representing state corrections officers during his 2016 campaign, but four years later, the group isn't endorsing Greitens' successor, fellow Republican Gov. Mike Parson.
"Definitely not going to endorse Mr. Parson with the policy changes he's done in the last three years," said Tim Cutt, executive director of the Missouri Corrections Officers Association. "There's no way we can endorse that."
Cutt said the group hasn't endorsed Democratic State Auditor Nicole Galloway, either. He said he had spoken with Galloway, but said her campaign hasn't responded to more recent outreach by the union.
The corrections officers' refusal to endorse Parson stands in contrast to his support from other law enforcement groups — and the lack of outreach by Galloway is puzzling given that she has tried to bat down assertions by Parson that she doesn't adequately back law enforcement.
The union has also been locked in a yearslong courtroom battle with the state over disputed overtime costs. The case dates to 2012, and in August 2018, a Cole County jury awarded officers $113.7 million in back pay. The Missouri Supreme Court heard arguments on the case in April.
Asked if the union is open to endorsing Galloway, he said, "absolutely."
"I had a conversation with Ms. Galloway a few months ago and she sounded pretty promising on what she could do for state employment and corrections as a whole," Cutt said. "I was pretty impressed with her.
"I'm going to try to contact her campaign manager again this afternoon, but like I said, we're getting down to crunch time," Cutt said Friday. "A couple weeks before the election."
The Galloway campaign confirmed the auditor had spoken with the union over the summer, but not since then.
Greitens resigned in June 2018 amid a slew of scandals, elevating Parson, then lieutenant governor, to the state's top job.
Cutt also blasted the Parson administration's handling of the COVID-19 pandemic within prisons.
"There's been no clear direction from him," Cutt said.
According to figures posted Friday on the Department of Corrections' website, there have been 1,061 positive cases of COVID-19 among staff working within Missouri's prison system this year.