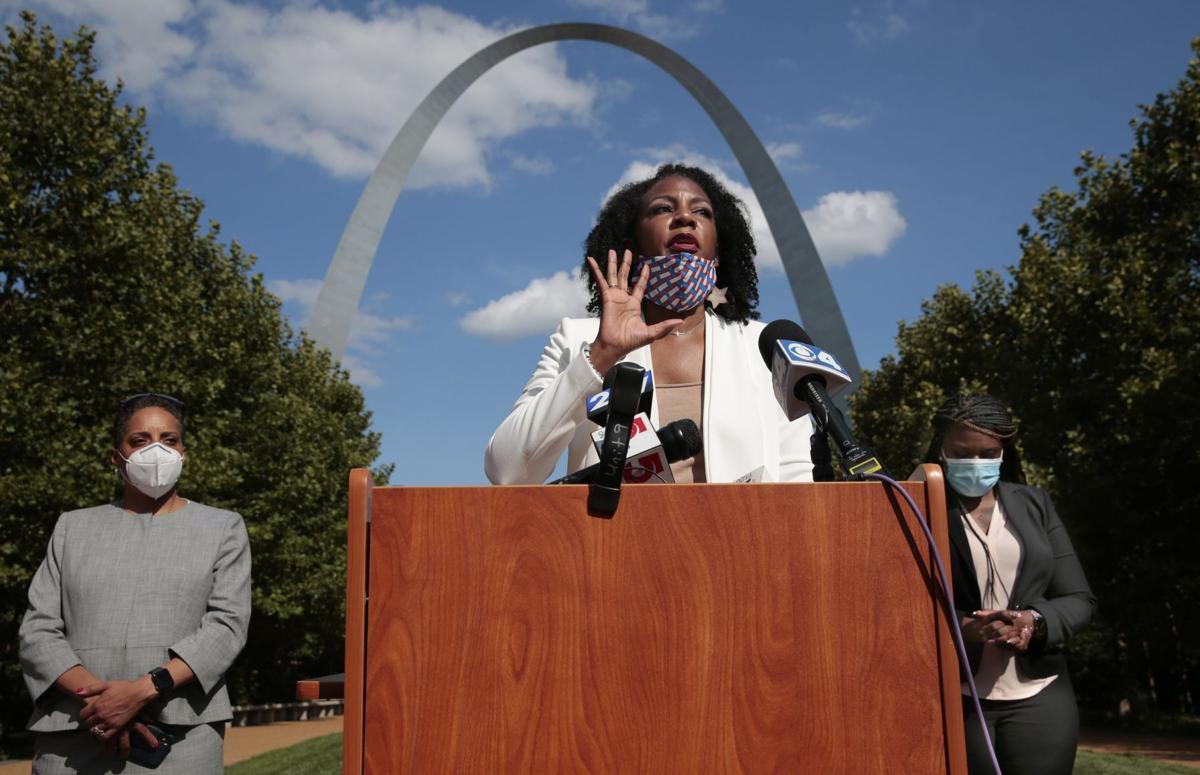 ST. LOUIS — A circuit court has ruled in favor of St. Louis Treasurer Tishaura Jones, finding that she did not violate city ordinance in executing a three-year contract with a company to manage city parking meter operations. 
The lawsuit was part of an ongoing court fight over limits on the treasurer's power. The suit was initiated by, among others, Alderman Jeffrey Boyd, who ran unsuccessfully against Jones in the Aug. 4 Democratic primary for city treasurer. 
Jones on April 10 executed a contract with Hudson and Associates LLC of St. Louis to manage parking meter collections, maintenance and the city's parking violations bureau.
The court ruled that plaintiffs in the case failed to demonstrate that "the underwriter, garage equipment and parking enforcement and management service contracts violate" the city ordinance, according to the ruling. 
"We always thought the treasurer had complied with all the laws and she had a good process for awarding contracts in her office," Jones' attorney, Charles Hatfield, said Monday night. "We're glad the court agreed."
Then-City Counselor Julian Bush said in a May 27 legal opinion that the contract was invalid because it wasn't in the budget approved by the city's parking commission for that fiscal year, which ended June 30. Jones countered at the time that the parking budget always has handled parking operation contracts on a year-to-year basis.
Plaintiffs in the suit sought to render the contract void as a violation of the city's Professional Services Ordinance. Instead, Jones said in a news release, "If there was anything beneficial gained by this whole ordeal, further research revealed the PSO is inapplicable to my office." 
Plaintiffs also argued that Jones' office failed to properly notify aldermen about parking violation fine increases in 2014, an accusation the court found unproven. 
Get Government & Politics updates in your inbox!
Stay up-to-date on the latest in local and national government and political topics with our newsletter.