ST. LOUIS COUNTY • In mid-2016, a small nonprofit housing agency in Lemay was facing a crisis.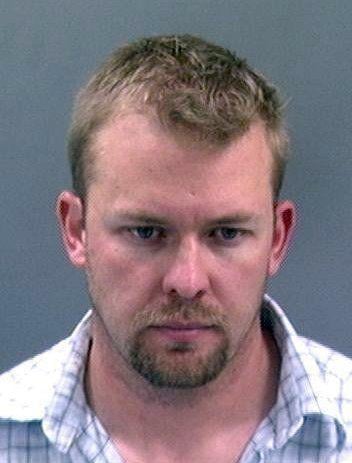 For the previous five years, Lemay Housing Partnership had received nearly all its revenue from the St. Louis County Port Authority, under an agreement that rent payments from River City Casino were to be distributed to community groups around Lemay.
That requirement had expired. The port authority was free to fund other projects around the county, and the nonprofit was feeling the pinch. The group had accepted about $900,000 in grants from the port authority in 2015, but that number dropped by two-thirds the next year.
Phil Mannhard, president of the nonprofit's board of directors, said he attended a meeting with Jeff Wagener, a special assistant to County Executive Steve Stenger, and Greg Hayden, a port authority board member interested in helping a nonprofit in his council district, to discuss "how we could facilitate getting better funding from the county."
Stenger's office arranged for the port authority to pay for the nonprofit to hire a marketing consultant, said Reginald Scott, the nonprofit's former executive director.
But not just any consultant. His name was Steven Wyatt Earp, the husband of Stenger's former legislative aide, Tiffany Boyer-Earp, from his days on the St. Louis County council.
Earp may have been an odd choice for an agency engaged in financially sensitive work, providing down payment and closing cost assistance, and credit and budget counseling. He had been convicted by a jury in St. Louis in 2009 of two counts of stealing. Prosecutors said he stole more than $200,000 from a St. Louis Community College campaign fund in 2006.
Earp had been hired to help pass a property-tax increase to benefit the college. The proposition failed, and Earp was later alleged to have used campaign money to buy a BMW, a Lexus and an engagement ring. Boyer-Earp died in 2009.
Jurors wanted the judge to send him to prison for six years, but he suspended the sentence and Earp served about four years of probation.
Earp, contacted Wednesday, said the Post-Dispatch had made an error in a previous story about him and he didn't want to be quoted by an organization that "prints crap."
Stenger said in an emailed statement that he recommended Earp because he had marketing experience and was a young widower raising two children who was having difficulty finding work because of his felony. Stenger said "helping people like Mr. Earp" was why he recently signed an executive order that applicants for county jobs not be required to disclose criminal backgrounds.
Stenger said that "at no time" did he or anyone in his administration pressure the nonprofit to hire Earp.
It is the not the first time that questions have come up about marketing positions funded by the port authority. Recently, port board members did not want to answer questions about why a marketing contract the board approved for $100,000 ended up paying out $130,000. John Rallo, the head of the firm that won the contract, has given at least $20,000 to Stenger's campaign fund through affiliated companies. There was little to show for the contract.
Stenger has repeatedly said he plays no role in procurement by the St. Louis Economic Development Partnership, which provides staffing for the port authority.
"No one from the county executive's office explicitly stated" that hiring Earp was a condition of being funded, Scott said. And, in fact, funding from the port authority did not return to its pre-2016 level. "But clearly that was their avenue or sense of how they were going to help us grow financially ... to identify this person to help us with fundraising and marketing."
Records show the port authority approved $50,000 to be paid to the Lemay nonprofit in September 2016 for the Earp contract.
Scott said Earp showed up at the nonprofit's office and told the group that "the county executive had sent him to help us." He said the "rationalization" by staff at the nonprofit was that the "county exec sent us this consultant to assist us with fund raising to try to help us become less dependent on port funds, in particular … so we were trying to diversify our revenue streams."
"So that's the mode we just stayed in during this relationship, just figuring out ways to have him help us elevate the brand, figure out ways to identify resources dollars other than county dollars."
Asked why the nonprofit didn't try to use the port grant to hire an established marketing firm, Scott said the group was "between a rock and a hard place in terms of what kind of options you have" because this was what the nonprofit's main funding source — St. Louis County — wanted them to do.
Asked if officials at the nonprofit had any concerns about hiring a consultant who had committed a financial crime, Scott said, "No comment."
Mannhard said, "The way that was sort of dealt with was … that we've got to keep his hands off of any of our funds and basically pay him to do a job contractually. He was just paid a salary and not connected with any of our funds."
Mannhard said he did not feel as if anyone had twisted his arm to hire Earp. In fact, his board saw a potential benefit. Earp said he had access to people in county government and in the community who could bring funding into the nonprofit. But he said Earp did not do much to help the group raise money. Mannhard said it was a "bait and switch." After the contract expired, "we didn't see a lot of reason to pursue it any further. We didn't see a lot of results."
Scott said Earp's main contribution was setting up an April 2017 radio interview on the Marc Cox show on 97.1-FM, a talk radio station. Earp also set up meetings with people who could help the nonprofit's website grab more attention. But Scott said none of the ideas that Earp worked on were adopted by the nonprofit.
The Post-Dispatch started asking questions about Earp's contract on June 21, by requesting access to the Port Authority's funding agreements with the Lemay nonprofit, which is now known as The Housing Partnership.
Howl Bean II, an attorney for the Port Authority, responded on June 26 to say records would be available by Aug. 3. A reporter asked Bean to comply with the Missouri Sunshine Law by explaining why access to the records could not be provided immediately; he did not respond.
The St. Louis County Council also recently started an inquiry into port authority contracts through its ethics committee, and on Tuesday it approved legislation over a Stenger veto that removed all port authority board members from office. (Stenger said the committee can't do that.)
Hayden, the port authority board member who met with Mannhard and Wagener, said he had agreed to testify before the committee next week but would not otherwise comment.
Daily updates on the latest news in the St. Louis business community.