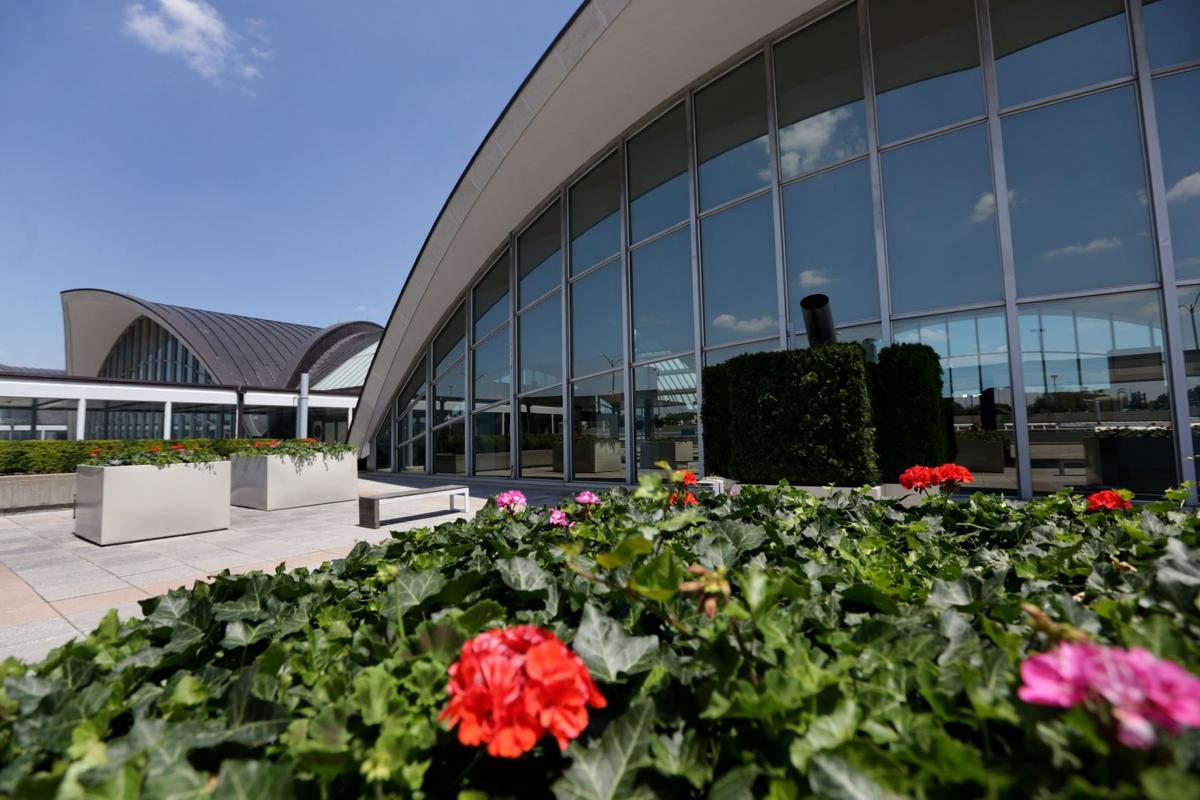 ST. LOUIS — A bill to put privatization of St. Louis Lambert International Airport before city voters at the Nov. 3 election was overwhelmingly endorsed Thursday by an aldermanic committee.
The panel then rejected a separate measure pushed by privatization foes that could have potentially required a second citywide vote after a Lambert lease contract actually was negotiated. That measure also covered other large-scale city leases and outsourcing.
The sponsor of the bill applying only to Lambert, Aldermanic President Lewis Reed, said a long-term lease would generate $1 billion upfront earmarked for a wide range of city projects. That includes revitalizing deteriorating neighborhoods, especially in north St. Louis.
"The only way to right the ship is through additional revenue," Reed said of his proposed city charter amendment.
Opponents complained that the bill and an alternate proposal by an initiative petition drive both would channel an estimated $44 million from Lambert lease proceeds to a nonprofit funded by billionaire investor Rex Sinquefield and two other consulting firms.
That would reimburse the nonprofit for consulting firm expenses it paid for during the city's previous two-year consideration of privatizing Lambert and compensate it and the two other firms for their own costs. The process was halted last December by Mayor Lyda Krewson, who had championed it along with Reed.
"Wealthy special interests are trying to move this bad deal before voters get a chance to see how rigged it really is," an anti-privatization group, STL Not for Sale, said in a statement after the Ways and Means Committee's 11-1 favorable vote Thursday.
Committee chairman Joe Vollmer, D-10th Ward, and Reed emphasized that Reed's measure simply gives aldermen input on an issue that they say is likely headed for the ballot anyway.
They pointed out that the petition group turned in about twice as many signatures on Monday as needed. The city Election Board is in the process of verifying them.
"I am hoping ... there's a chance to negotiate with the ballot initiative people to maybe have only one" go before voters in November, Vollmer said.
Both proposals would assign tens of millions of dollars in specified lease revenue to efforts to make neighborhoods safer, large city infrastructure projects, neighborhood improvements, job training and apprenticeship programs and other endeavors.
But there are differences in the measures, Reed pointed out, and the ways and means panel on Thursday made a long list of changes in his bill, many at Reed's request.
Among the changes were provisions to guarantee that certain chunks of revenue go specifically to areas north of the so-called Delmar Divide — a reference to the concentration of poverty north of Delmar Boulevard.
Another change bars city parks that get significant private funding — Forest and Tower Grove — from receiving any of the Lambert lease revenue earmarked for parks.
The only committee member voting against the bill, Cara Spencer, D-20th Ward, tried unsuccessfully to get Reed to agree to an amendment to keep the Sinquefield nonprofit, Grow Missouri, from getting reimbursement by changing the date for the lease to be carried out.
As currently drafted, the bill calls for a lease to be negotiated by next April if a proposed operator offers the $1 billion plus $700 million to cover Lambert's debt.
Under a June 2018 consulting contract with Grow Missouri at the start of the previous Lambert privatization study, the firm can qualify for reimbursement of its costs for up to 18 months after the contract's termination if an airport lease deal was eventually worked out.
The city ended the contract Jan. 15 at Krewson's request, so the 18-month period runs out in July of next year.
Spencer, who is running for mayor against Krewson next year, reiterated complaints that the arrangement with Grow Missouri amounted to a conflict of interest.
Reed said the consultants deserved to be repaid if a lease deal is worked out. "If I can have a billion dollars to help eliminate the Delmar Divide, you better believe I will give them their money back, the money that they spent," he said during an earlier committee discussion of the bill on Wednesday.
Travis Brown, a Sinquefield associate who heads Grow Missouri, said in a statement Thursday that "reimbursement was not the primary motivating factor for my involvement" in the petition drive.
After Krewson pulled the plug on the airport privatization process, Brown said, business and elected leaders who worked against the project promised to do more studies and propose alternative solutions for improving Lambert.
"Six months have passed and these opponents have done nothing," Brown said.
At one point in Thursday's meeting, Spencer asked Reed if petition group members worked with him on his bill. Reed said they didn't and that "we crafted this bill."
Reed then asked Spencer how many of the questions she asked Reed "were given to you by former Mayor Vince Schoemehl" — who Reed said was responsible for building a little-used runway that is part of the reason for Lambert's debt.
Spencer said she prepared her own questions. Schoemehl is supporting Spencer's mayoral candidacy.
Among those testifying against Reed's bill at the videoconference hearing was Comptroller Darlene Green.
She said privatizing Lambert is fiscally irresponsible, especially during the middle of the coronavirus pandemic in which transportation has been one of the industries most affected by the weak economy.