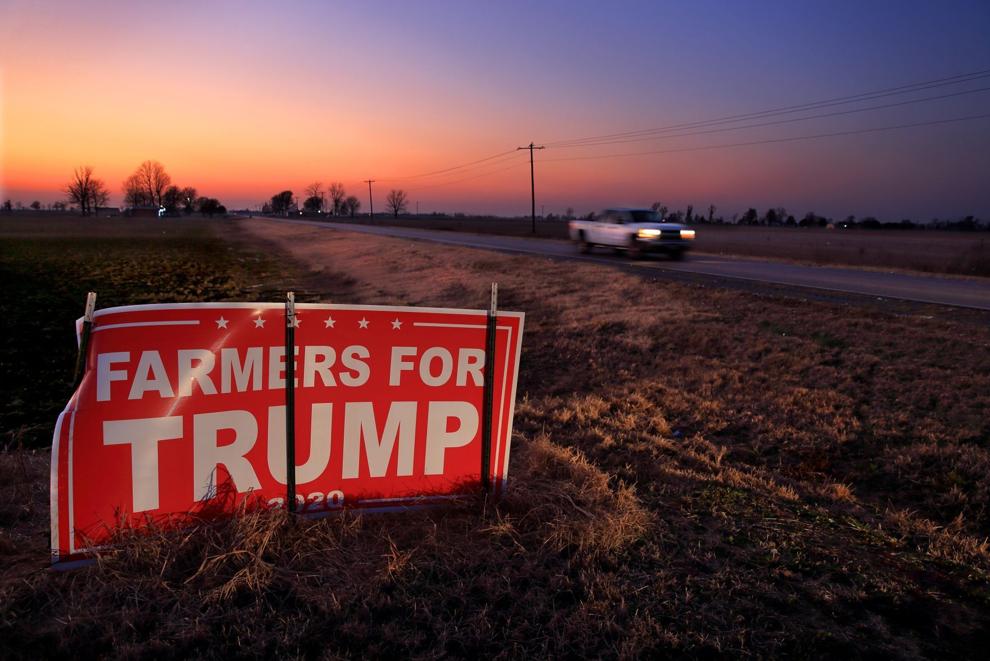 BRAGG CITY, Mo. — The road to Bragg City is out, but a crew is busy there now, installing a $300,000 bridge over a deep ditch to get local traffic moving easily again. Other than flooding the farm fields for duck season, which draws hunters from all over, the project seems like the first burst of money and jobs to hit the area in a long time.
Like many of the small towns in Pemiscot County, this one has been shrinking for decades, as mechanized agriculture took over and shoe, garment and other low-tech factories across southeast Missouri closed. Many of the sheet metal structures remain like abandoned squirrel nests that were either lucky or built strong enough to endure the high winds that whip through during tornado season.
There's been hope that the economy would rebound someday and bring new life to those buildings. That partly explains why President Donald Trump, with his rallying cry of "Make America Great Again," has so much support around here in one of the poorest parts of the country.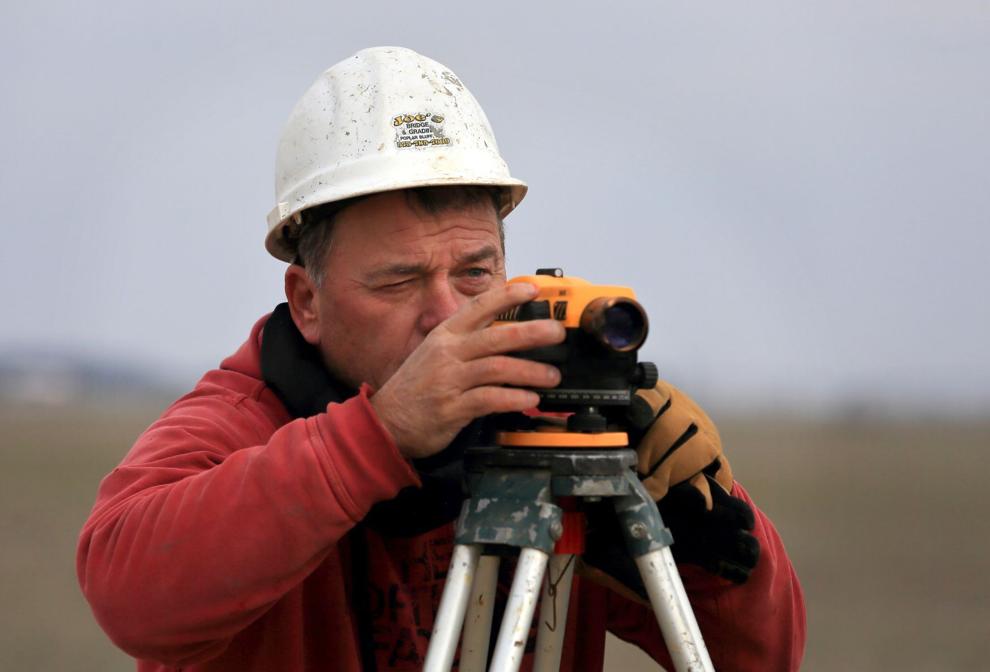 "He's trying to get the money rolling," James Harris, 57, supervisor of the bridge project, said of Trump.
Already a bastion of the Republican Party, Pemiscot County gave Trump his biggest gains in Missouri between 2016 and 2020. Trump boosted his vote percentage here, while Democrat Joe Biden underperformed Hillary Clinton, resulting in an 11-point increase in vote margin.
Overall, Trump's performance statewide was nearly unchanged from 2016, according to results of the Nov. 3 election made official on Tuesday by the Board of State Canvassers. He won 57% of the vote and beat Biden by 15 percentage points, or 465,722 votes. While Biden improved on Clinton's 2016 campaign by 3 points across Missouri, it wasn't nearly enough. On Monday, Republican electors will meet in the Capitol to cast their 10 votes for Trump in the Electoral College.
Trump lost some ground in suburban places like St. Charles County. He improved in rural areas, particularly in the more racially diverse and poorer southeastern counties. In one bloc of 13 counties, roughly centered around Shannon County, he secured at least 80% of the vote in each. His best showing in the state came in far northern Mercer County, where he won 86.6% to 12.5%.
Residents and experts ticked off numerous reasons for the Trump bump in rural areas, ranging from rising agriculture commodity prices to fear of socialism to systemic racism.
Of the nearly 17,000 residents left in Pemiscot County, 27% are Black — the same percentage of votes that Biden received in 2020. Many of them live in struggling Caruthersville, the county seat, built on a former plantation.
Similar to the city of St. Louis, population has dropped precipitously in Pemiscot County since 1950, when there were about 50,000 people. Factories like the former Brown Shoe Co. near downtown Caruthersville have been dormant for years, but there are other, more recent drivers of the exodus.
"It's sad is what it is," said Pam Treece, county clerk.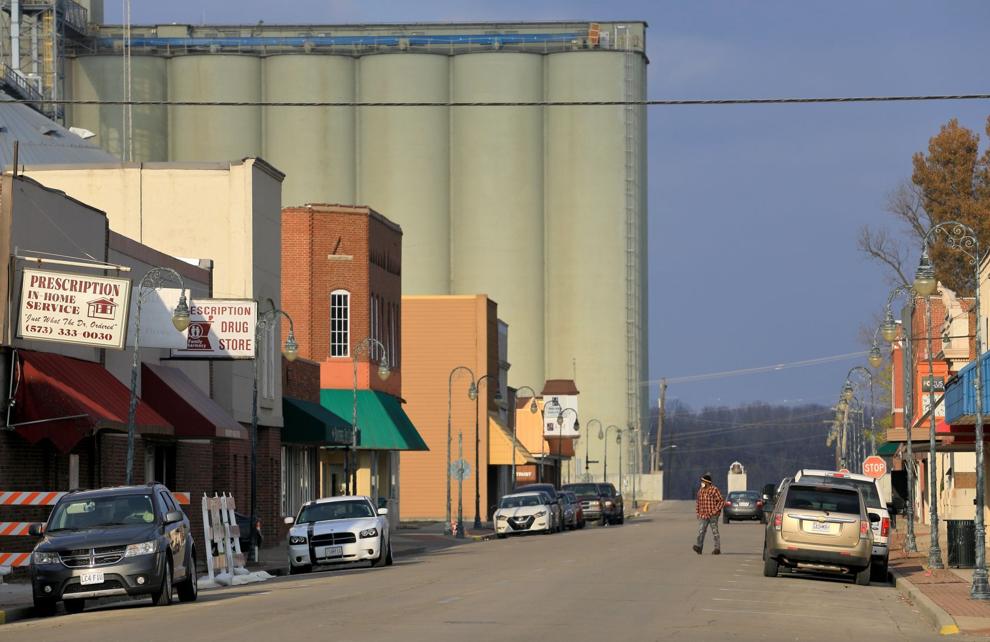 In 2016, there were 11,754 registered voters in Pemiscot County. In 2020, there were 10,102; 56.8% of them turned out to vote.
Even though Biden won the national election, die-hard Democrats here said they feel abandoned by their party because their presidential candidates haven't been campaigning in the region, instead opting for battleground states with more Electoral College votes. They say the implication of that strategy is as obvious as the Republican sweep of statewide elections that easily kept Gov. Mike Parson and U.S. Rep. Jason Smith in office.
"Our problem down here is simple," said Roy Gunter, 72, a former president of the steelworkers union at the Noranda aluminum smelting plant in New Madrid County. "We cannot win a general election statewide if we don't have a presidential nominee who will run in Missouri. I voted for (Bernie) Sanders because he said he would run a 50-state campaign. And I believe he would have."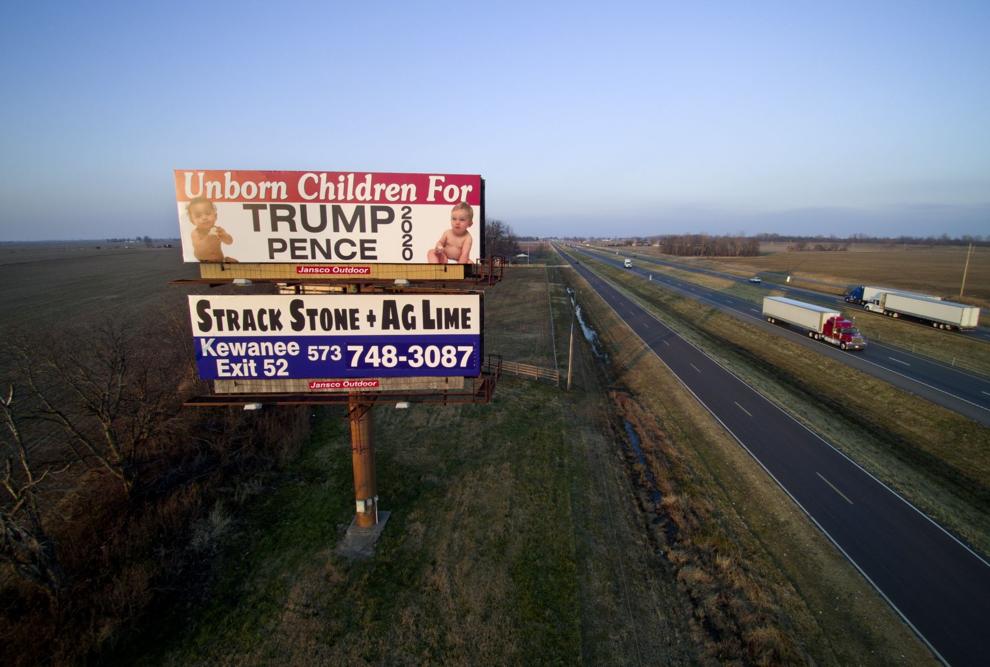 In 2018, Trump held a rally in Cape Girardeau, birthplace of conservative-media personality Rush Limbaugh, whom Trump awarded the Presidential Medal of Freedom. Many local races now run unopposed in the area.
"Every candidate is a lamb being led to the slaughter," said Jeremy Walling, a political science professor at Southeast Missouri State University. "There is a ceiling of support for Democrats in this community. The party has kind of figured that out at this point. You don't have unlimited resources."
Walling said some voters liked Trump more so in 2020 than in 2016 because of his continued commitment to cut taxes, appoint conservative judges and diminish the role of government — and its entitlement programs. He said the Affordable Care Act — the health law better known as Obamacare — is seen as the foot in the door of "encroaching socialism."
"I hear people say that," Walling said. "Nobody has a problem cashing their Social Security or farm checks, but they are worried about socialism?"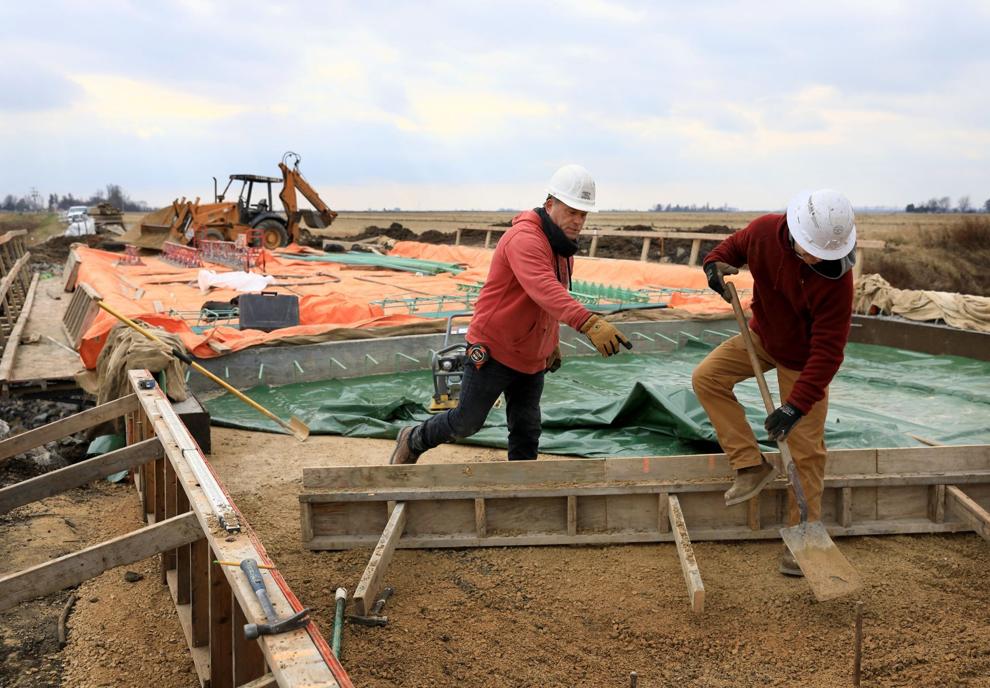 'There's nothing here'
Other than the bridge project, the only other movement on a recent morning in Bragg City seemed to be at the post office, where Mandy Woodall, 45, prepared for her route.
"It ain't nothing but duck hunters," she said. "It used to be a big poppin' place, but it's been the same way since I've been around. It's the same way in Wardell. Now there's one store and one bar. The rest is church. Even the cotton gin got closed."
About 12 years ago, she left a job making grilles for vehicles at what is now the SRG Global plant in Portageville to become a rural mail carrier. She said she enjoys visiting with people. In all, she delivers to about 300 boxes on a 100-mile route that reaches into neighboring Dunklin County, on the western boundary of the Missouri Bootheel.
That has given her an intimate view of population decline. She said she lost four stops earlier this year because of damage from high winds.
"People move on instead of rebuilding," she said of the manufactured homes. "Somewhere else to rent."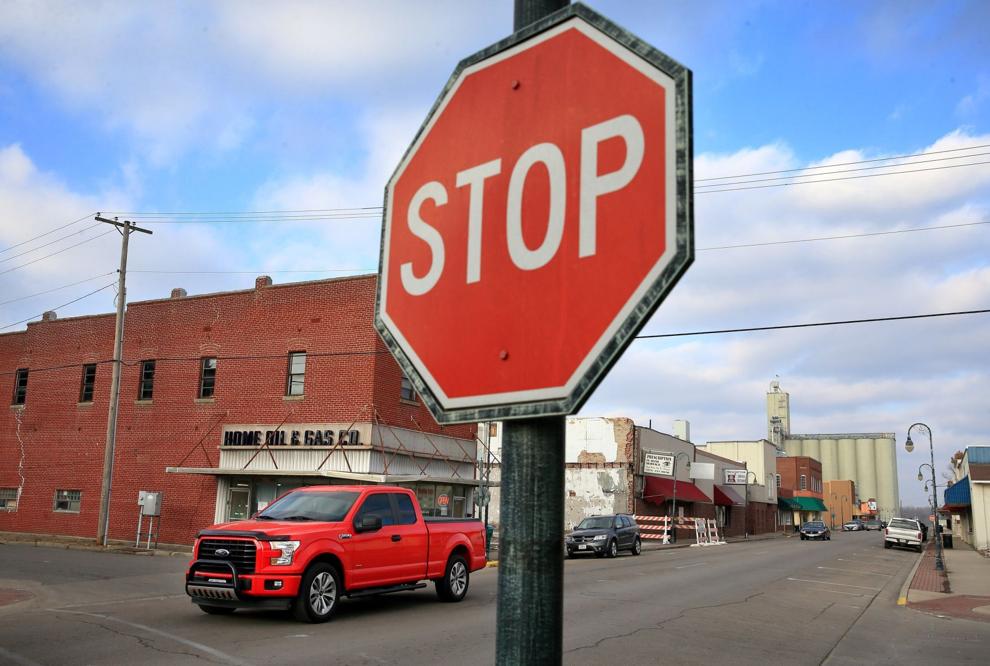 She voted for Barack Obama in 2008 and for Trump the past two elections. She's curious to see what Biden does. She said her son is a recent college graduate from Arkansas State University, an achievement that left them with $37,000 in student loan debt. She said he could have returned to the area, perhaps to work as a counselor in the school district, but instead is working at Lowe's in Jonesboro, Arkansas.
"You have to go to a big town if you want to make it — if you aren't a farmer or a mail carrier," she said with a smile.
Other residents said grown children are also moving away to places like Nashville and Memphis instead of Caruthersville, population 5,600, the biggest town in Pemiscot County. In 2019, the county's median household income was $33,900.
On the Mississippi riverfront in Caruthersville, the Arcosa Marine plant employs 500 people who make barges. Cards are dealt at Century Casino. Yet downtown storefronts sit empty. Even the Walmart closed in recent years.
"There's nothing here in Caruthersville," Jim McIntosh, 71, said from the seat of a King Ranch pickup truck.
He was parked with his dog, near the Bunge grain elevator, around lunchtime. He said he farms about 4,000 acres, about a fourth of which his family owns. Before his son switched careers, he used to farm 8,000 acres.
"It's too hard on his nerves," McIntosh said. "He went into real estate."
As many of the signs say, farmers like McIntosh love Trump. In part, fuel costs are low and the price of soybeans has steadily risen from $8.70 a bushel in August to $11.50 this week.
"If they have a reelection, I'll vote for him again," said McIntosh, who assures that the election was rife with fraud. A recent poll indicates that most Republicans agree; Missouri's attorney general on Wednesday joined a lawsuit seeking to overturn the results in four battleground states. On Friday, the Supreme Court rejected the lawsuit.
Asked about judges who have dismissed formal allegations, McIntosh wasn't swayed, saying he instead believed reports in Newsmax, a right-wing news outlet that has soared in popularity since Fox News called Arizona for Biden, early on election night.
"Just watch Newsmax and see what you think about it," he said.
Few Biden signs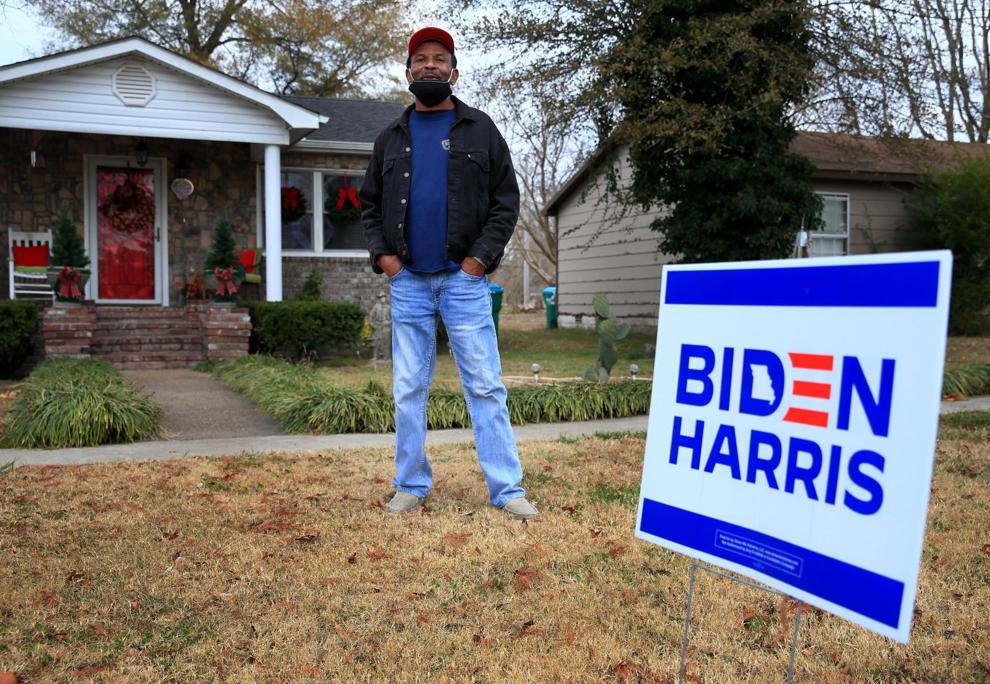 The only Biden signs seen by the Post-Dispatch on a visit to Pemiscot County this week were in Caruthersville, along 14th Street. One belonged to Doyle Carter, a retired natural gas service technician.
He said Trump's portrayal as a businessman was the fruit of an overblown publicity act. Instead of going back to television in defeat, Carter said, Trump was elected president and made the country more divisive by his response to fatal shootings that caught the national interest.
"He's a con man," said Carter, 66, who is Black. "He's the great white hope of some white people who have systemic racism down in them. His policies don't help common, working people. His policies help well-to-do rich people and large corporations and companies.
"When you are in a poor place such as this, and you are solid red, it's not because of the economy. It's because you are brainwashed."
Erick Hubbard, 66, another staunch Democrat who has helped get voters to the polls, had the other Biden sign on 14th Street. He has relatives in Atlanta, which has a thriving African American middle class. Yet he stays in Caruthersville. It's where he grew up.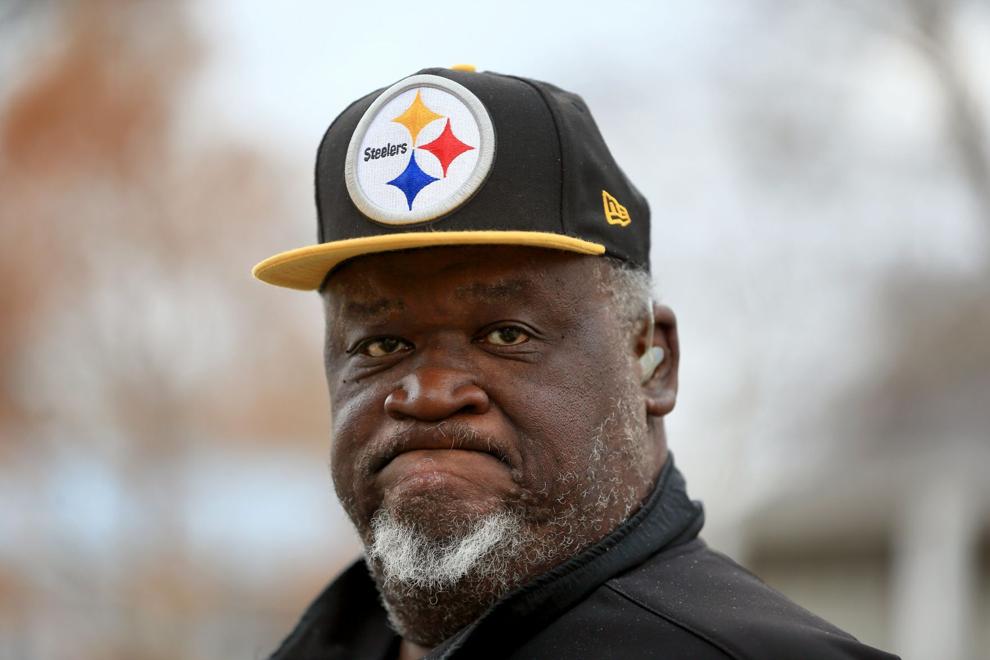 When he was a young father, helping raise four children, he was a foreman at a brake shoe company at a nearby industrial park on the edge of town. The building and three others like it are empty.
"Four plants," he said, "just sitting down here."
He plans to keep his Biden sign up until the president-elect is officially sworn in on Jan. 20.
"People in southern areas, this area especially, they are stuck in this Republican thing," he said. "And they are not going to change."