JEFFERSON CITY • After early vote tallies had her trailing much of Tuesday night, Missouri voters appeared poised to give state Auditor Nicole Galloway her first full term in office.
Galloway, a Democrat from Columbia, had been locked in a close race with Republican challenger Saundra McDowell, a political newcomer with past financial problems and questions over whether she qualifies for the office.
Galloway was awaiting election results at a party at the Tiger Hotel in her hometown of Columbia. She had no immediate comment.
With 99.4 percent of precincts reporting, Galloway had 50.5 percent of the vote, with McDowell taking 44.5 percent.
Galloway, a certified public accountant and previously Boone County treasurer, was appointed to the office in 2015 by then-Gov. Jay Nixon, another Democrat, after the death of Auditor Tom Schweich, a Republican.
In Missouri, the auditor determines whether tax dollars are being spent efficiently, economically and legally. The office reviews state agencies, boards and commissions, statewide elected officials, the Legislature, municipal and circuit courts and 90 of the state's 114 counties.
During the campaign, Galloway held a significant financial advantage and highlighted her accomplishments during three years of service.
She said audits during her tenure had uncovered more than $300 million in waste and abuses, resulting in nearly three dozen criminal charges.
Among her high-profile probes was a 2016 investigation into questionable billing practices at the Putnam County Memorial Hospital in Unionville.
Galloway raised more than $1.3 million for the race, compared with about $81,000 for McDowell.
With U.S. Sen. Claire McCaskill's loss Tuesday to Republican Attorney General Josh Hawley, Galloway would be the lone Democratic statewide office holder.
McDowell, a political unknown until beating three other Republicans in the August primary, was counting on her No. 1 ballot position for a down-ballot office in a red state to help carry her over the finish line.
McDowell is an Air Force veteran, a lawyer and previously was a securities enforcement official in Secretary of State Jay Ashcroft's office and an assistant attorney general.
McDowell, who won a four-way GOP primary, was dogged throughout the campaign by past legal and financial problems, including a judgment of more than $30,000 for failing to pay rent and other fees.
McDowell's Missouri residency also was an issue in the campaign.
The Missouri Constitution requires a state auditor to have resided in Missouri for 10 years. The Post-Dispatch reported in September that McDowell, 38 and a mother of five, had been living in Kansas in 2013.
Galloway, 36, said those problems made McDowell unfit to oversee an office that serves as a watchdog over taxpayer dollars.
The auditor job pays nearly $108,000 a year.
McDowell's campaign did not respond to multiple requests for comment from the Post-Dispatch.
Hawley victorious; McCaskill concedes race for Senate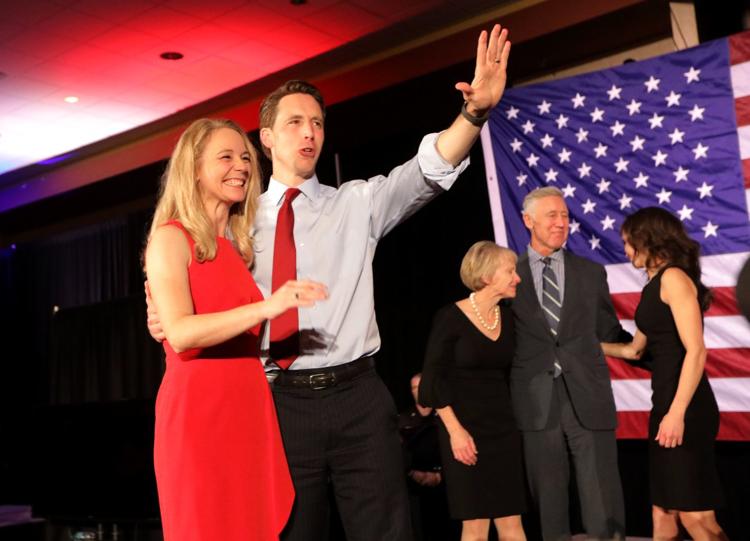 Hawley victorious; McCaskill concedes race for Senate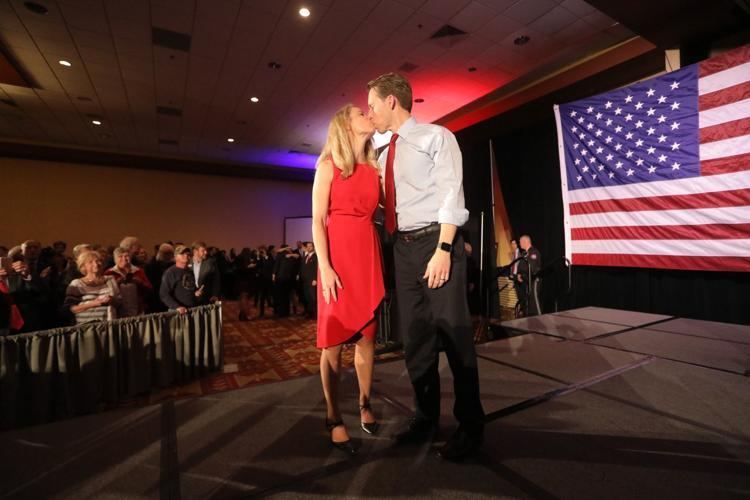 Hawley victorious; McCaskill concedes race for Senate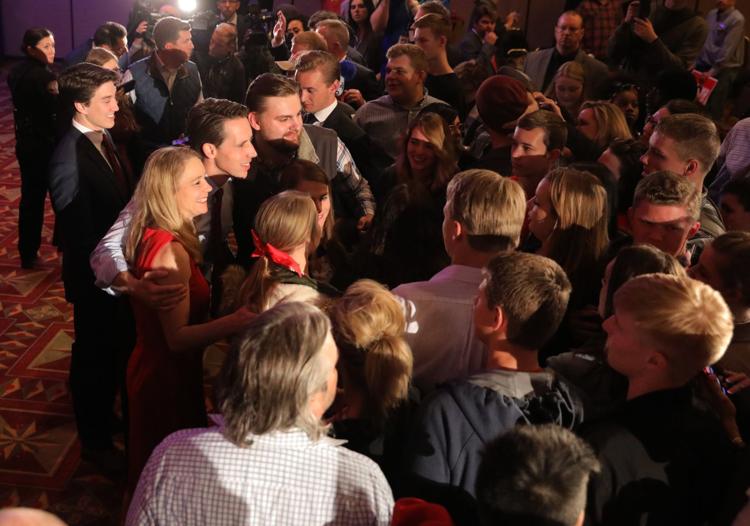 Hawley victorious; McCaskill concedes race for Senate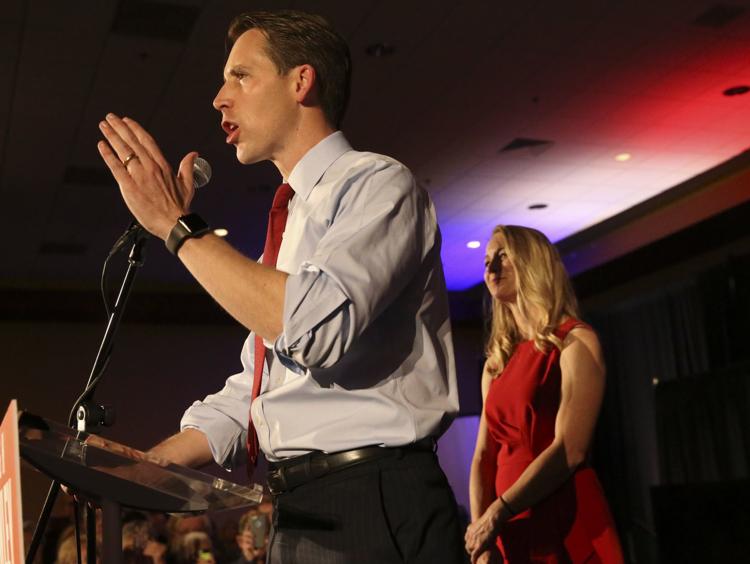 Hawley victorious; McCaskill concedes race for Senate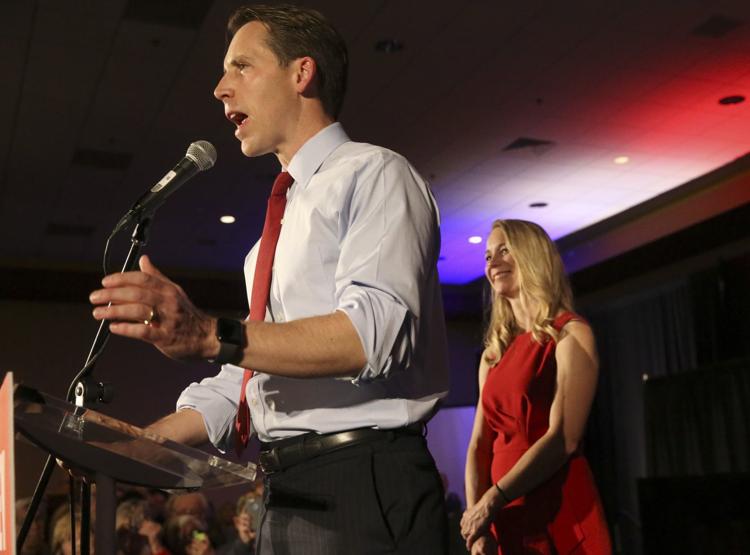 Hawley victorious; McCaskill concedes race for Senate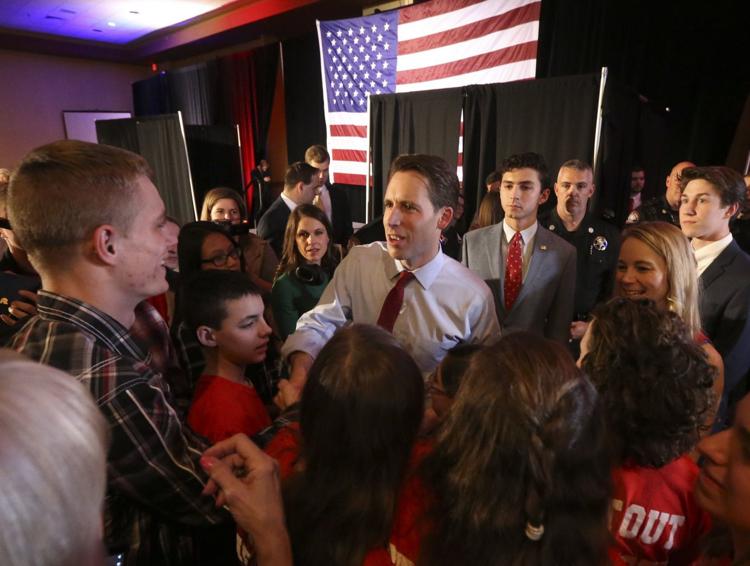 Hawley victorious; McCaskill concedes race for Senate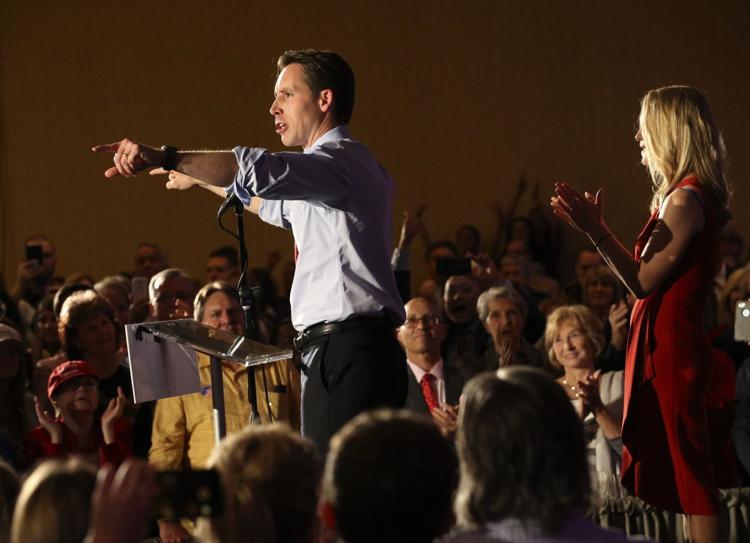 Hawley victorious; McCaskill concedes race for Senate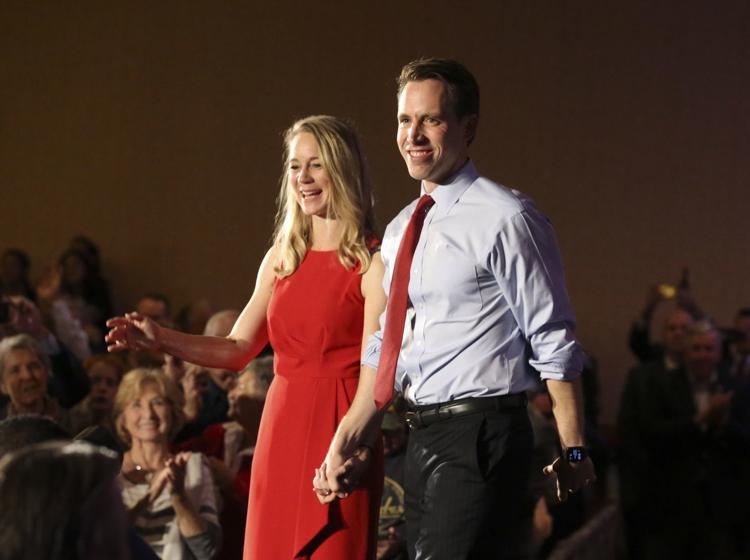 Supporters gather at election watch party for Missouri Attorney General and Republican U.S. Senate candidate Josh Hawley in Springfield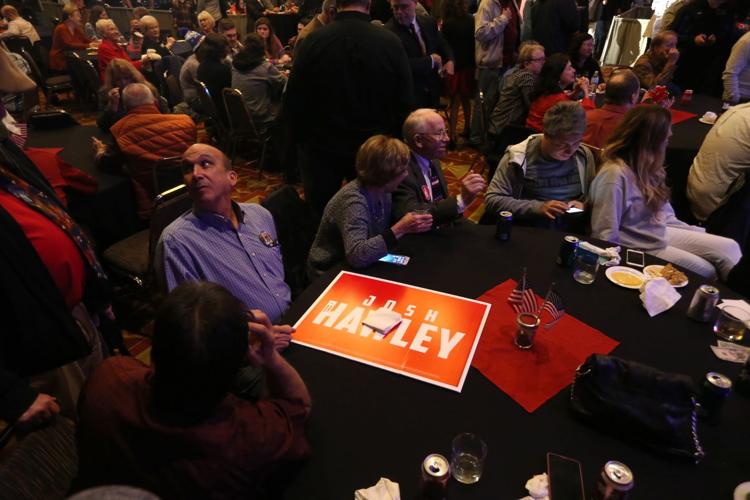 Republican U.S. Senate candidate Josh Hawley party in Springfield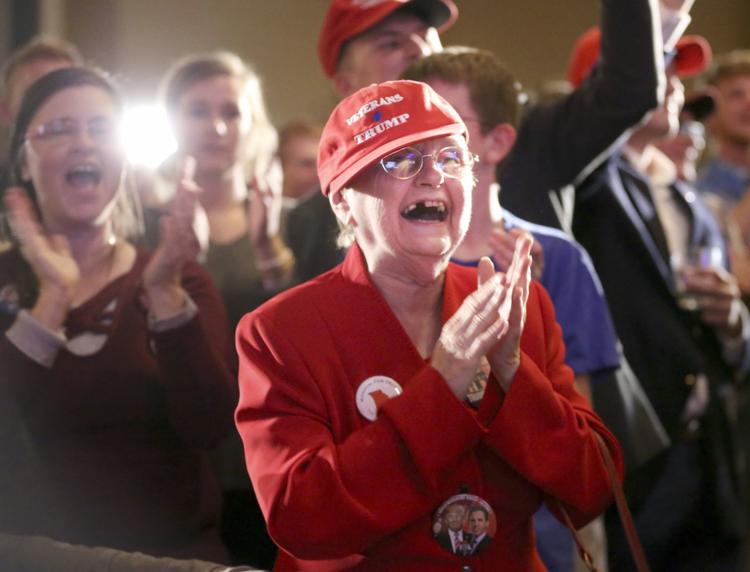 Hawley victorious; McCaskill concedes race for Senate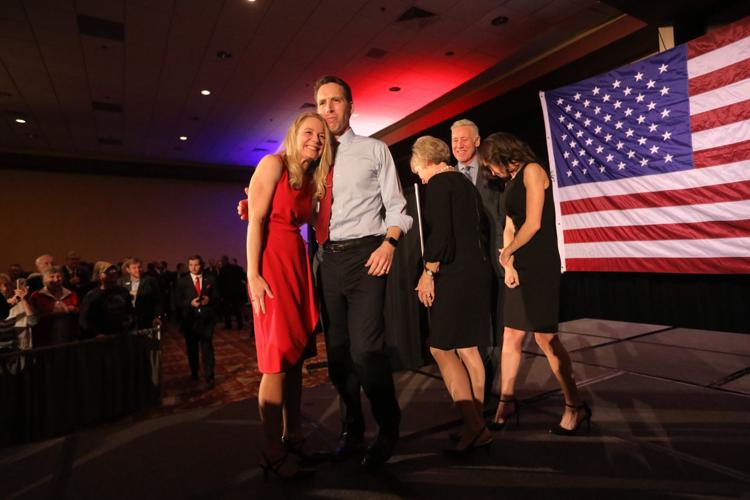 Hawley victorious; McCaskill concedes race for Senate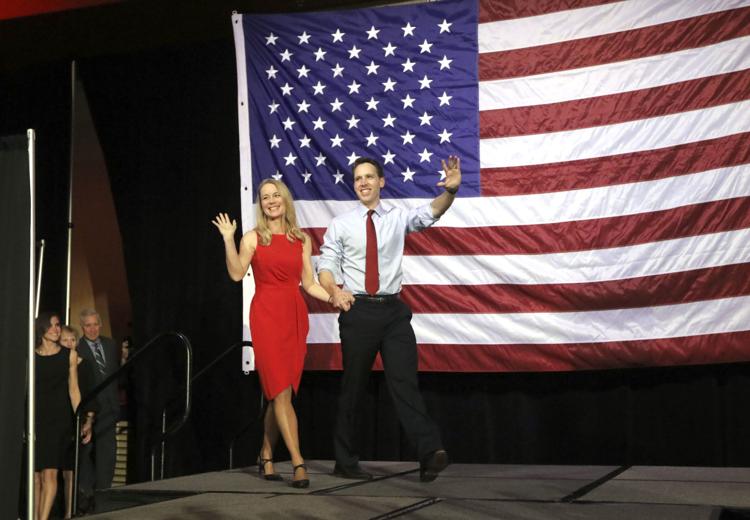 Hawley victorious; McCaskill concedes race for Senate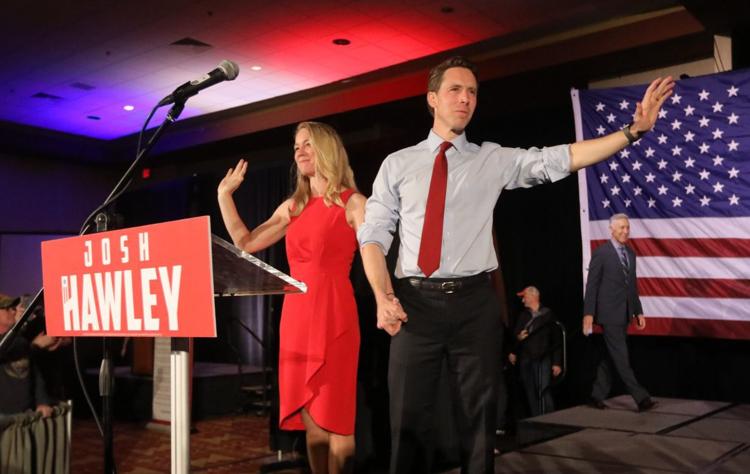 Republican U.S. Senate candidate Josh Hawley party in Springfield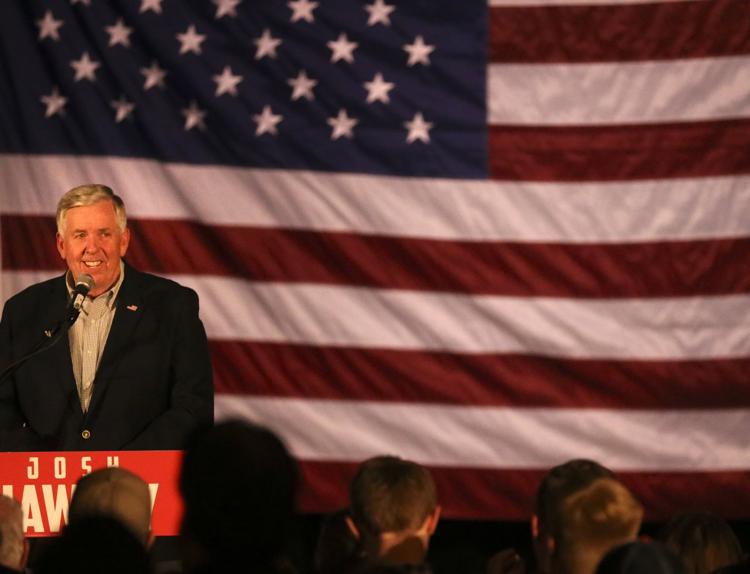 Sen. Claire McCaskill election night 2018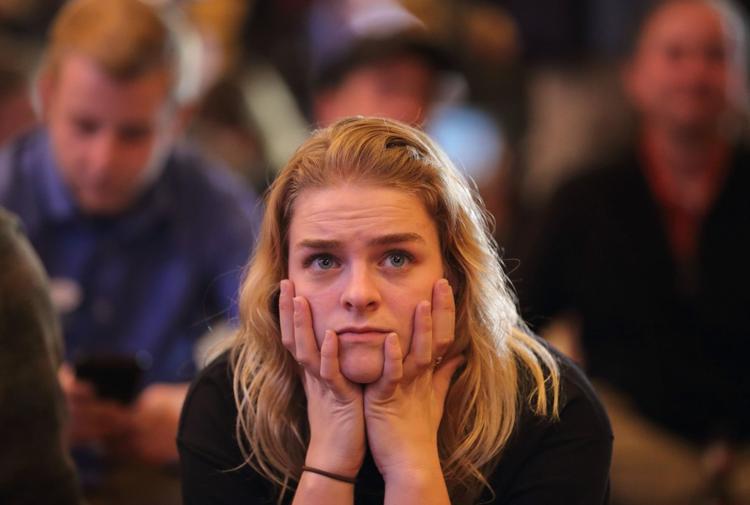 2018 - Concedes race for U.S. Senate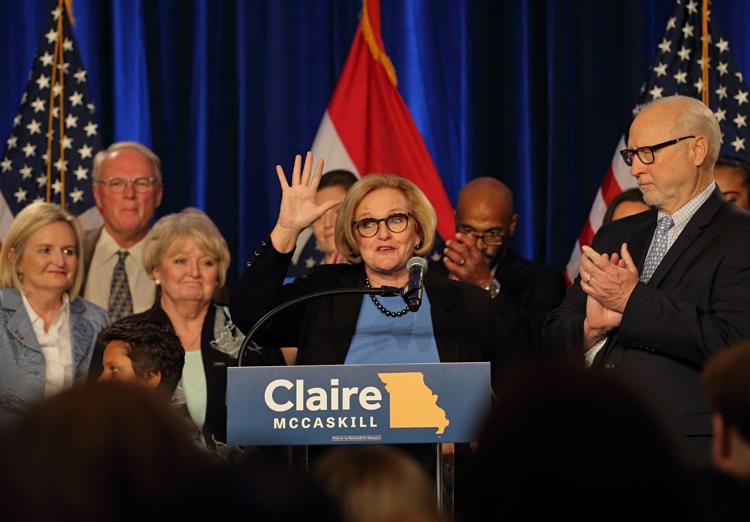 Sen. Claire McCaskill election night 2018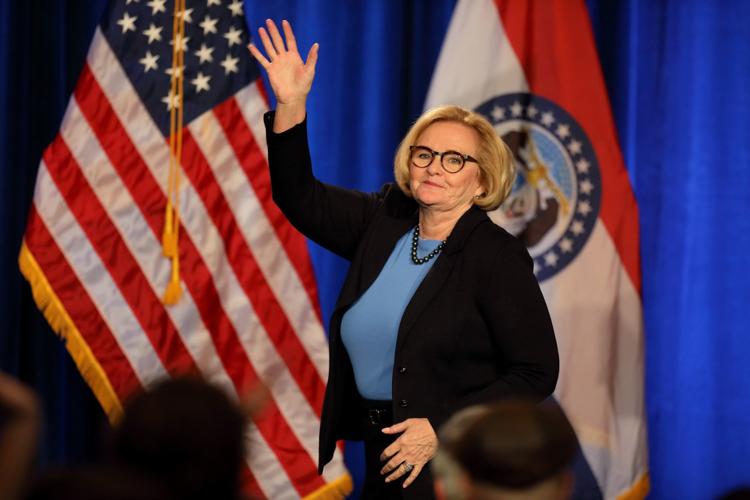 Sen. Claire McCaskill election night 2018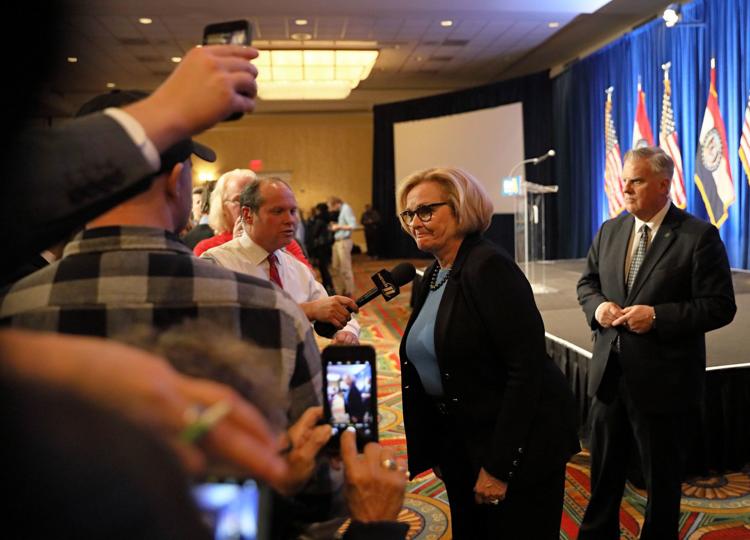 Sen. Claire McCaskill election night 2018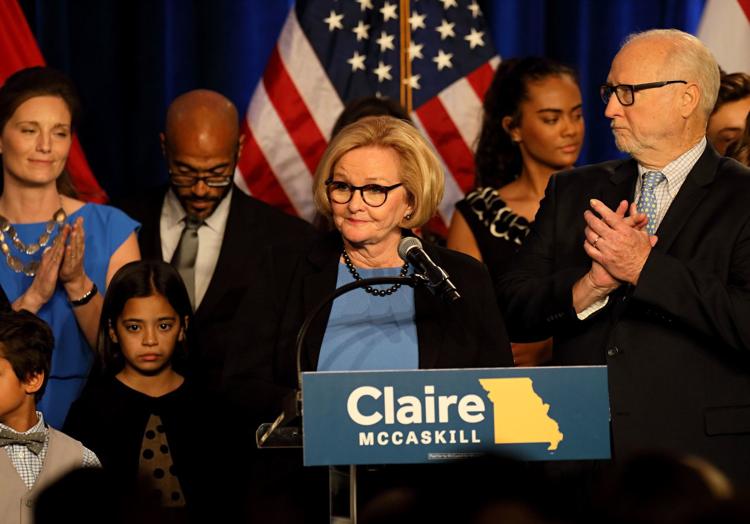 Supporters gather at election watch party for Missouri Attorney General and Republican U.S. Senate candidate Josh Hawley in Springfield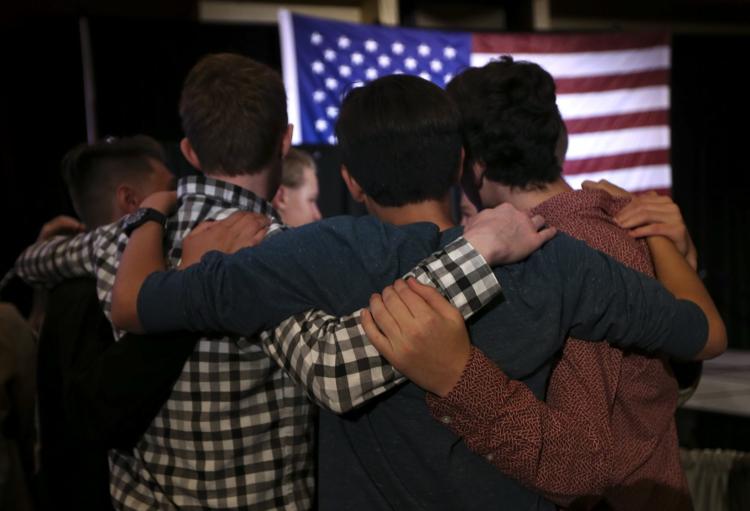 Supporters gather at election watch party for Missouri Attorney General and Republican U.S. Senate candidate Josh Hawley in Springfield
Cort VanOstran watch party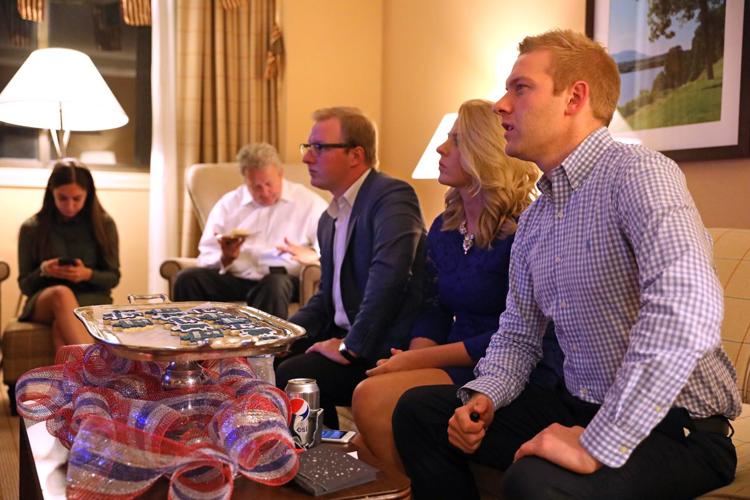 Sen. Claire McCaskill election night 2018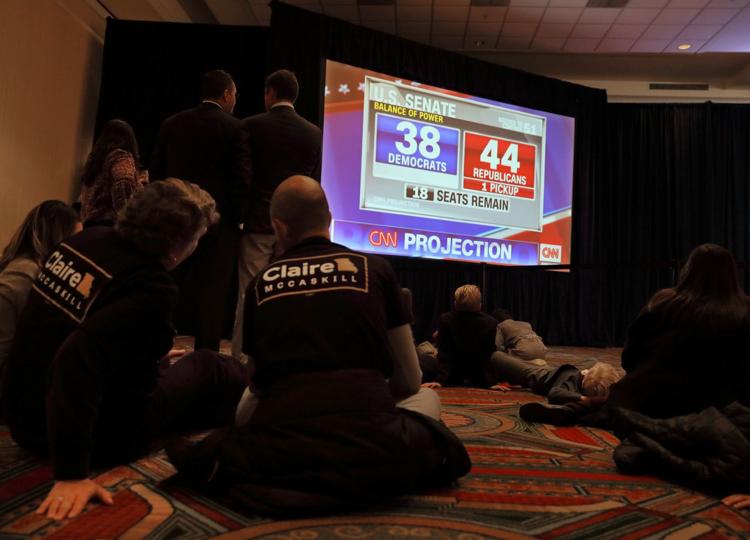 Supporters gather at election watch party for Missouri Attorney General and Republican U.S. Senate candidate Josh Hawley in Springfield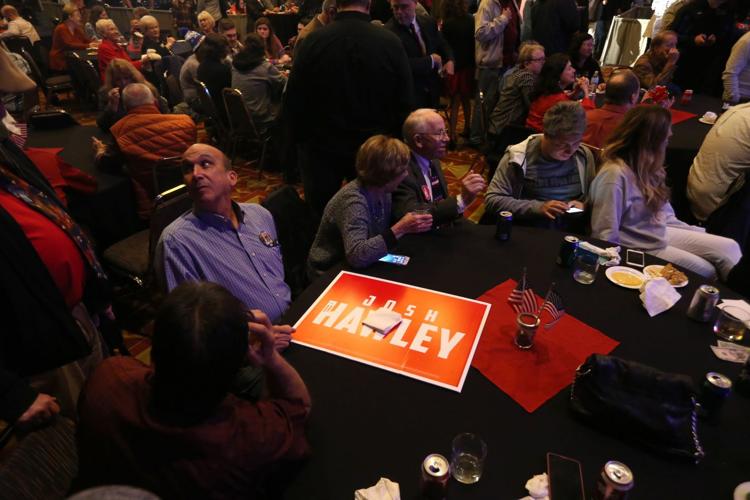 Brendan Kelly at election night watch party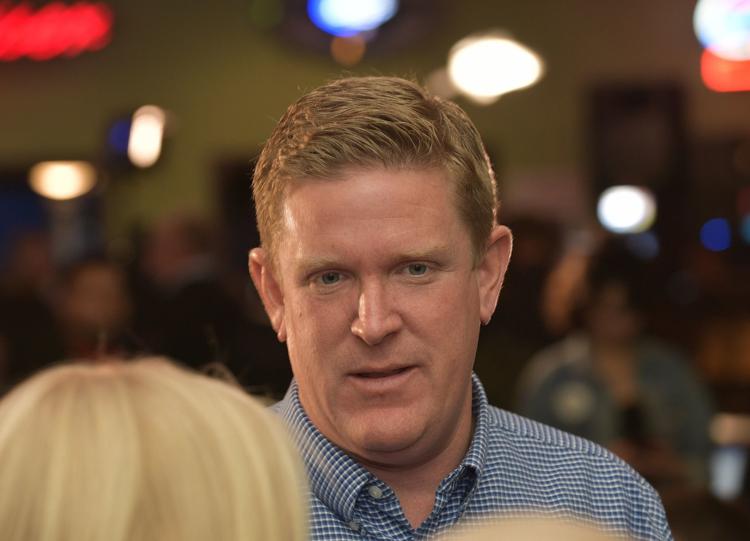 Brendan Kelly at election night watch party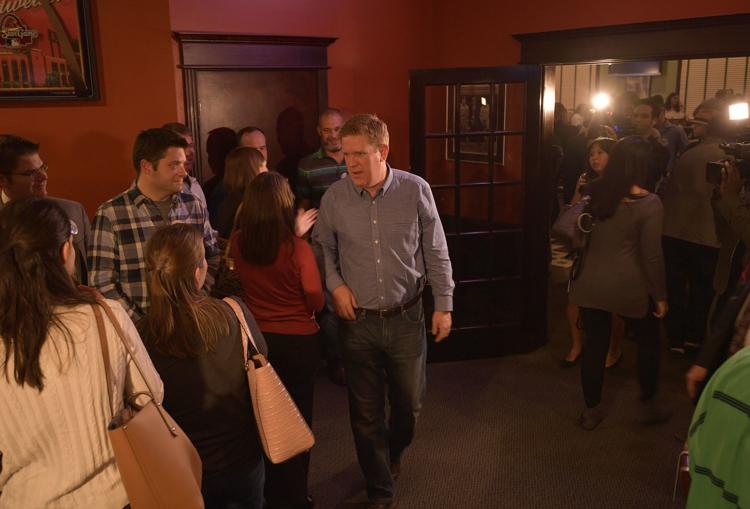 Brendan Kelly at election night watch party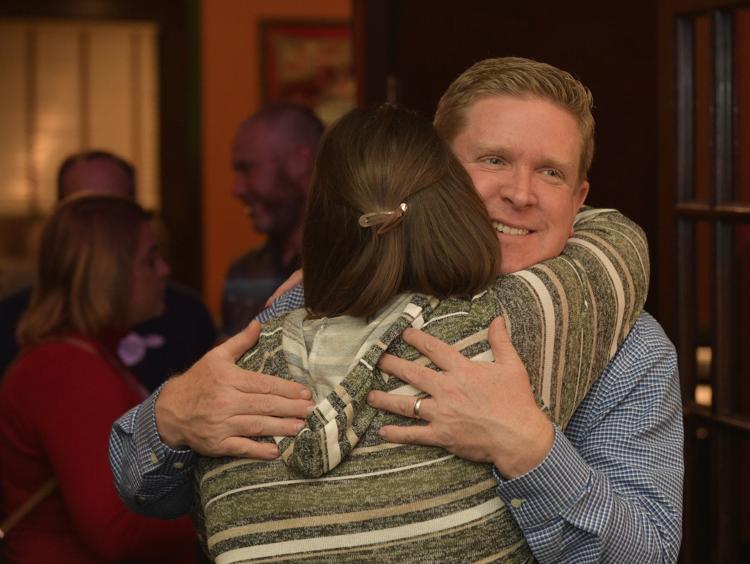 Cort VanOstran watch party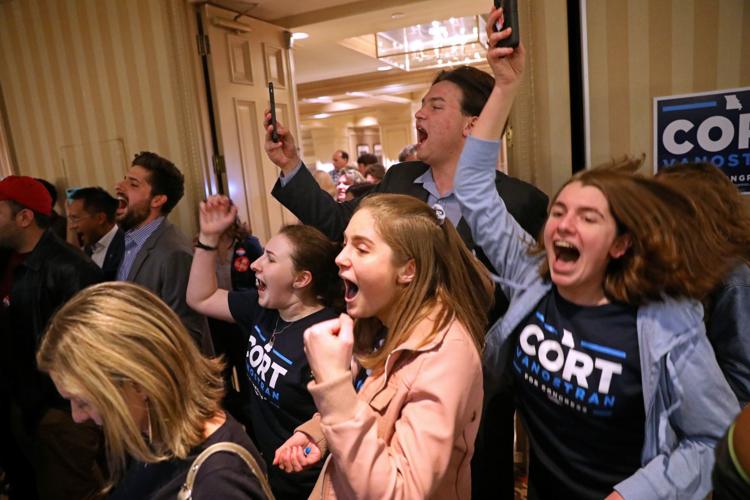 Cort VanOstran watch party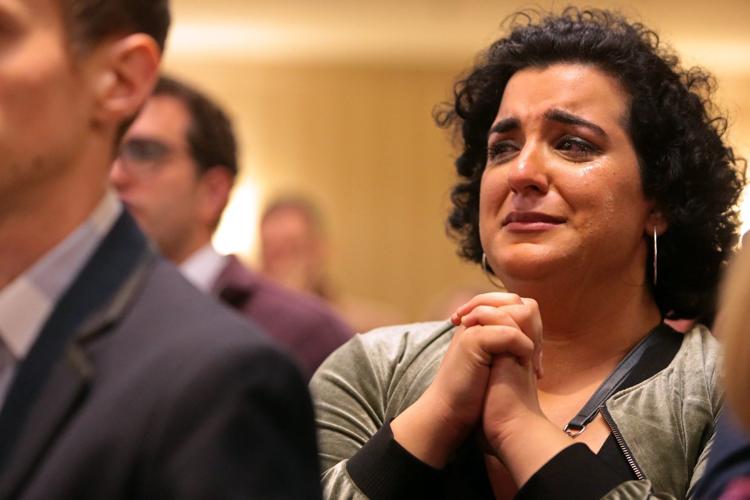 Cort VanOstran watch party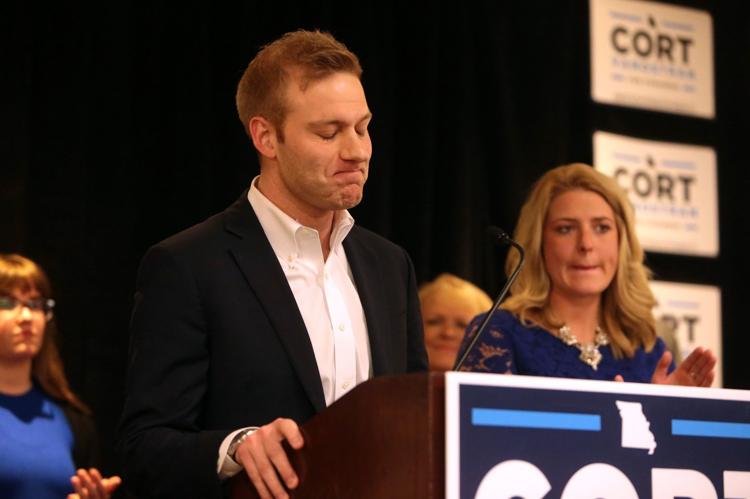 Cort VanOstran watch party
Cort VanOstran watch party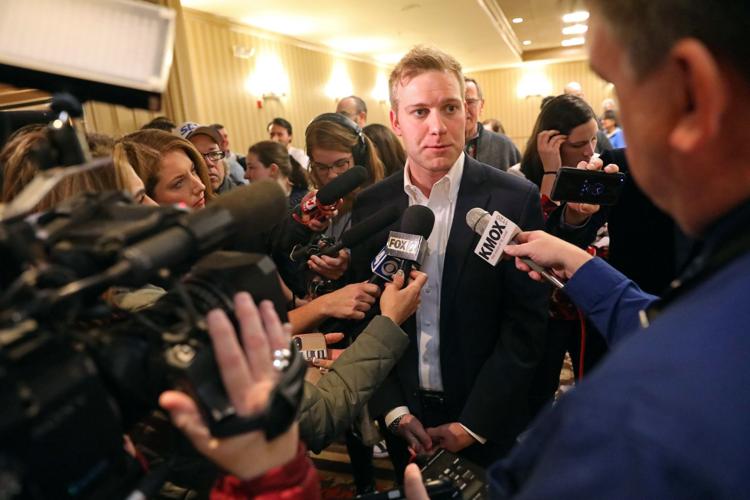 Cort VanOstran watch party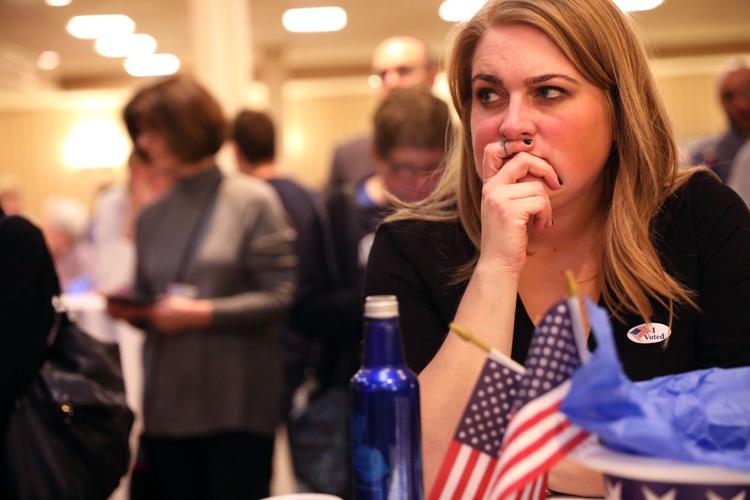 Cort VanOstran watch party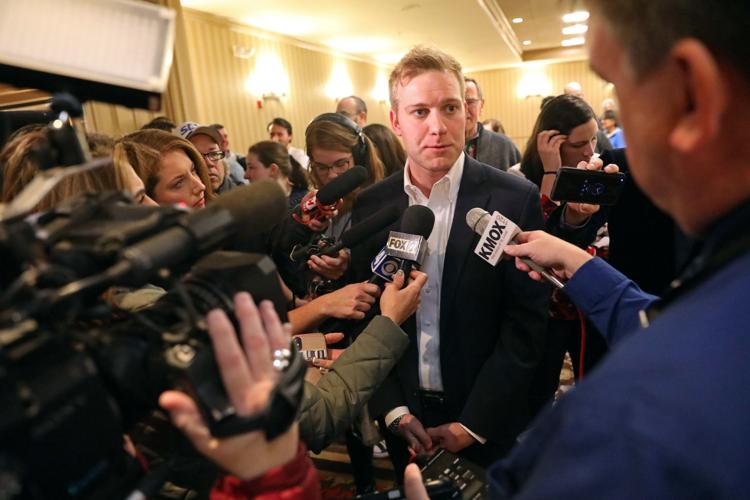 Cort VanOstran watch party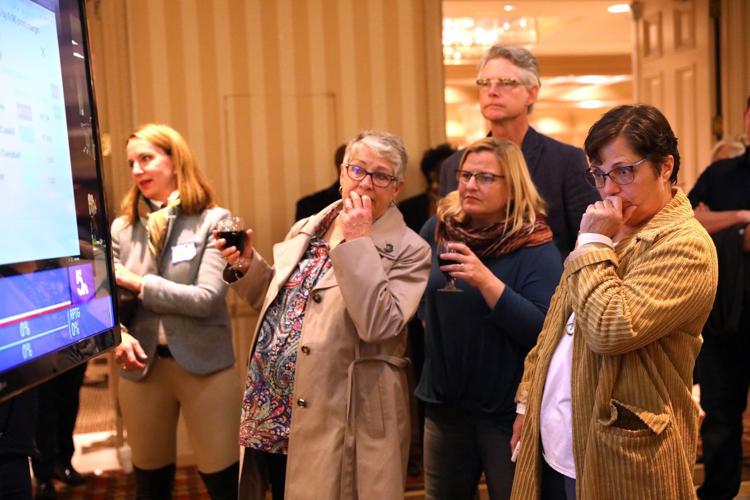 Cort VanOstran watch party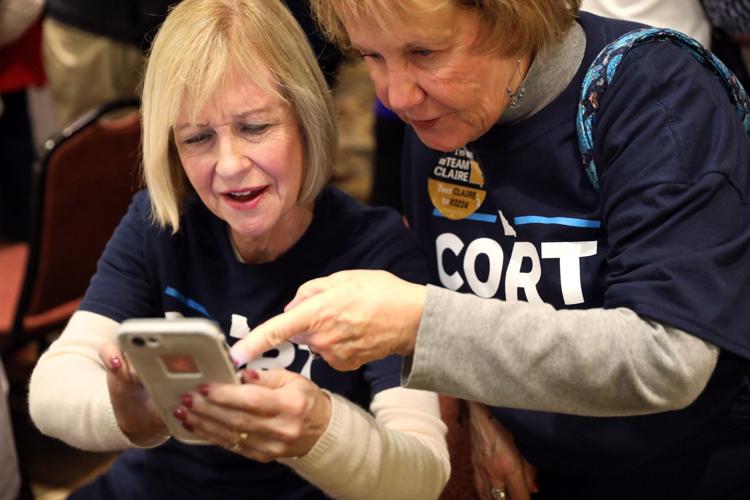 Sen. Claire McCaskill election night 2018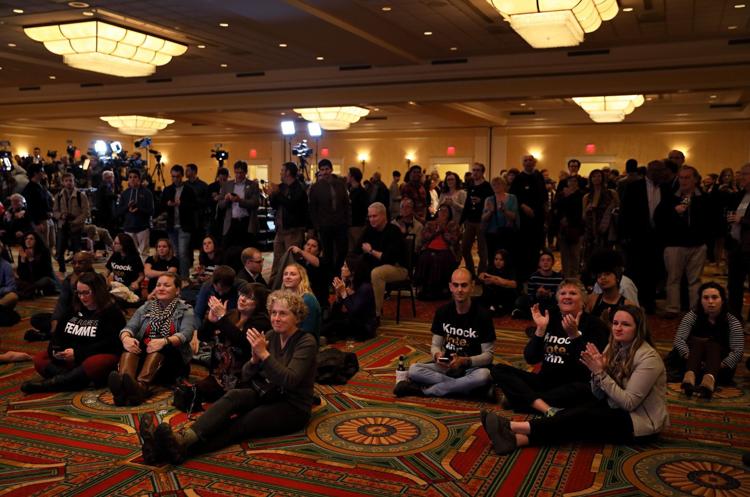 Cort VanOstran watch party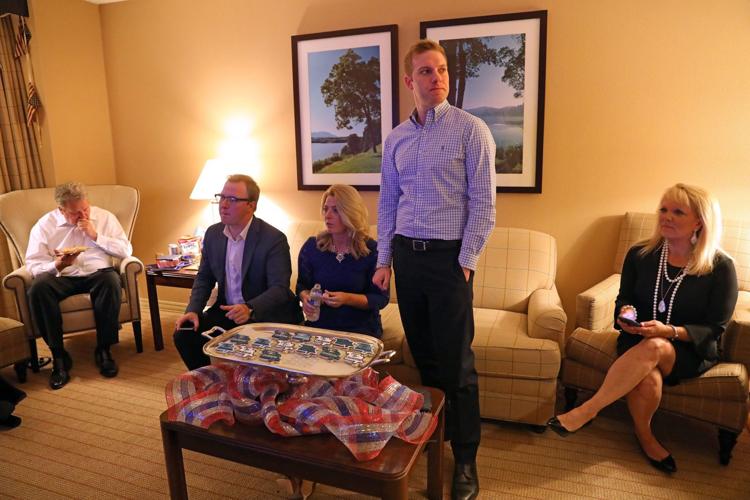 Cort VanOstran watch party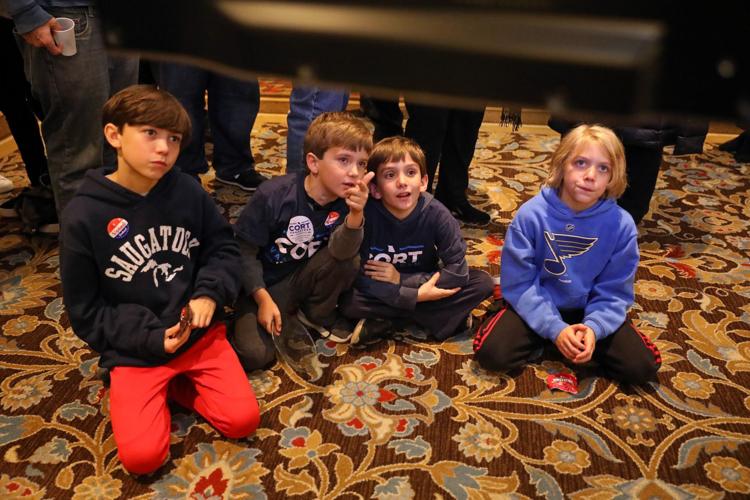 All eyes on election returns at watch party for U.S. Rep. Ann Wagner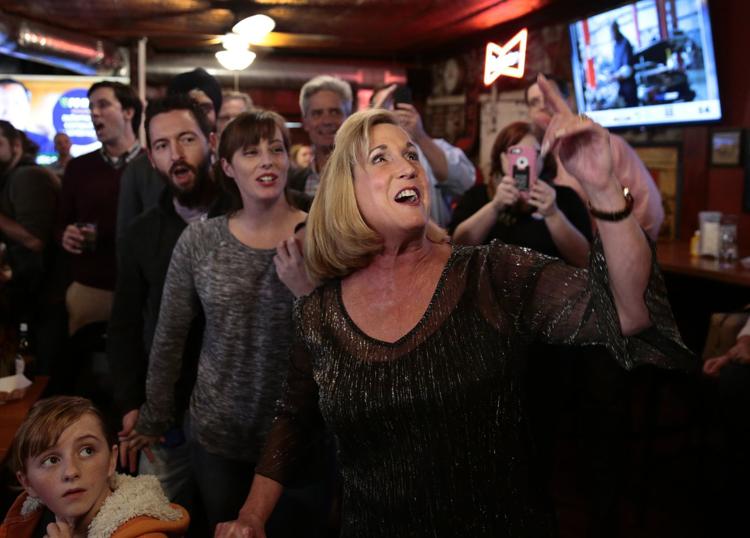 Cort VanOstran watch party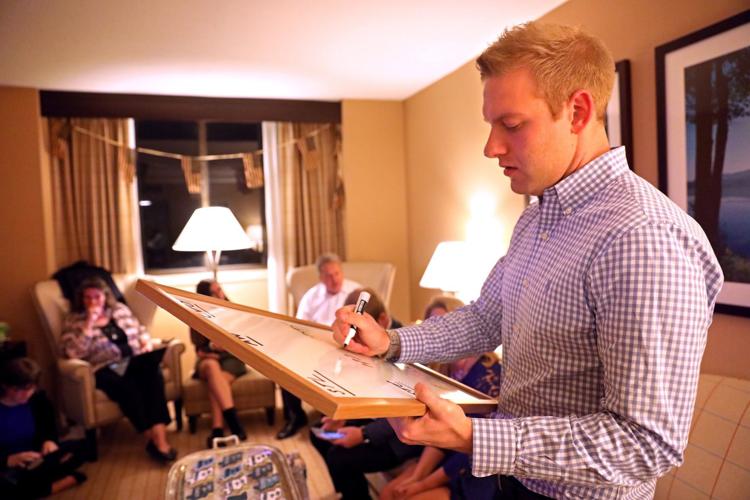 Cort VanOstran watch party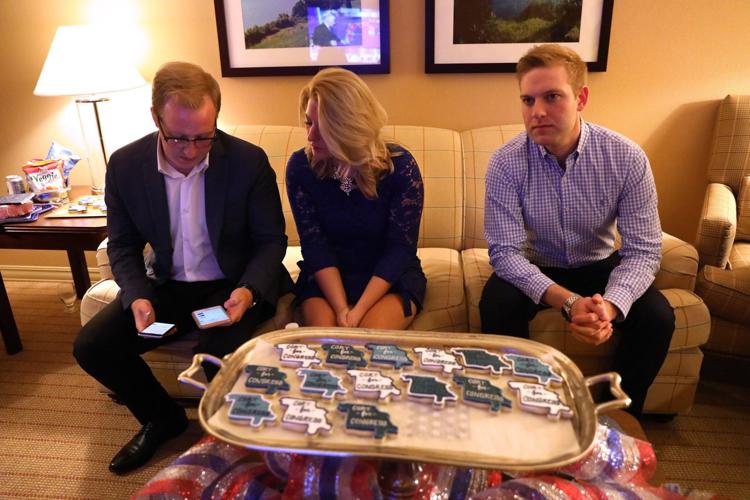 Cort VanOstran watch party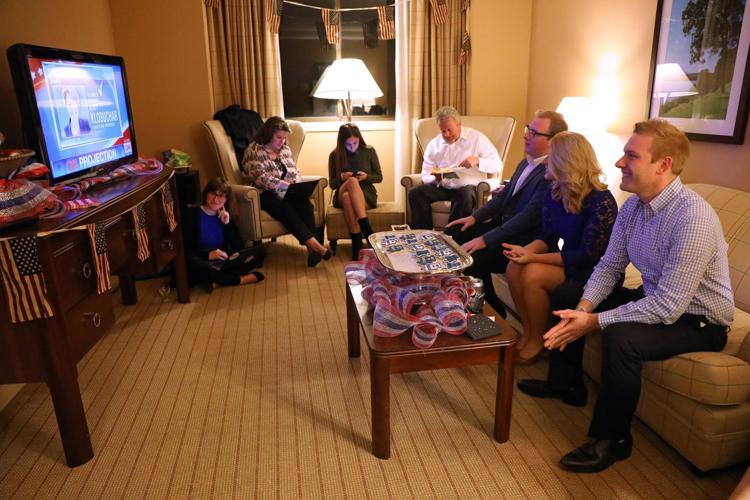 All eyes on election returns at watch party for U.S. Rep. Ann Wagner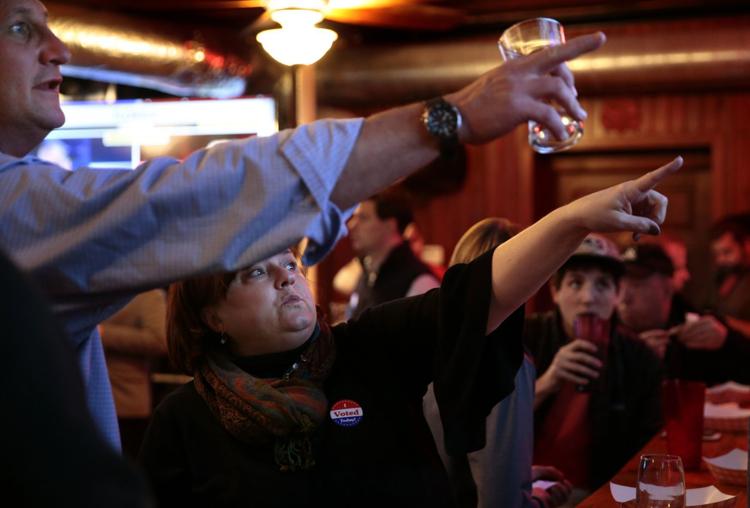 Midterm Elections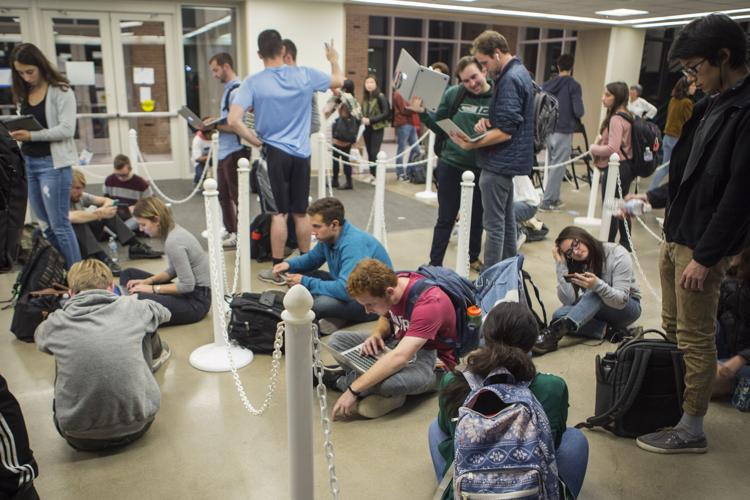 Washington University voting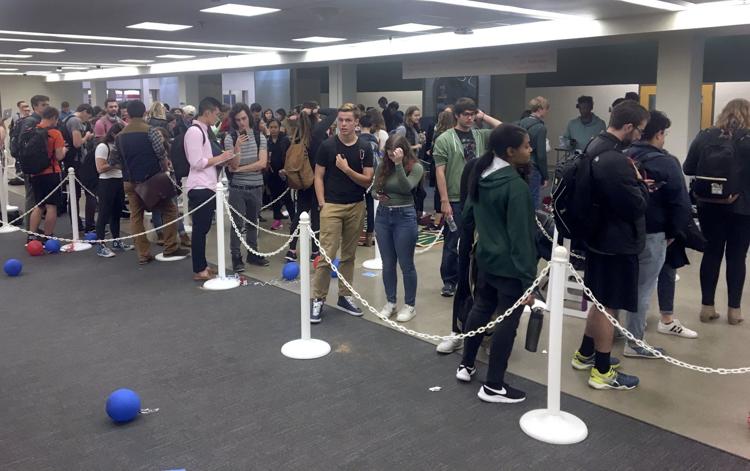 Midterm election voting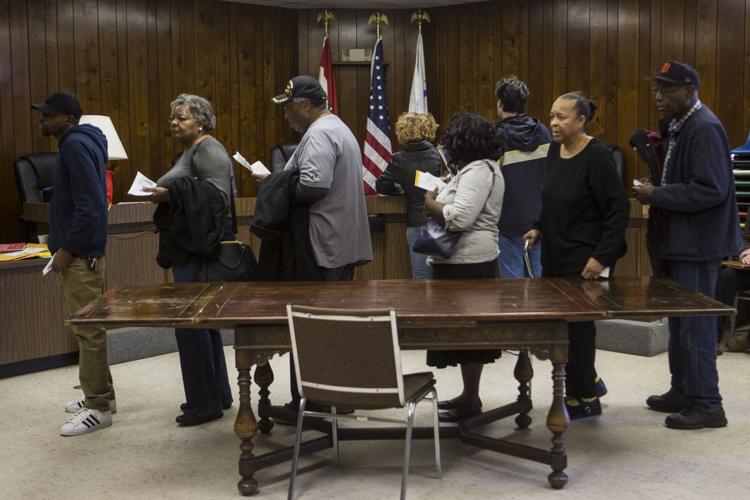 Midterm Elections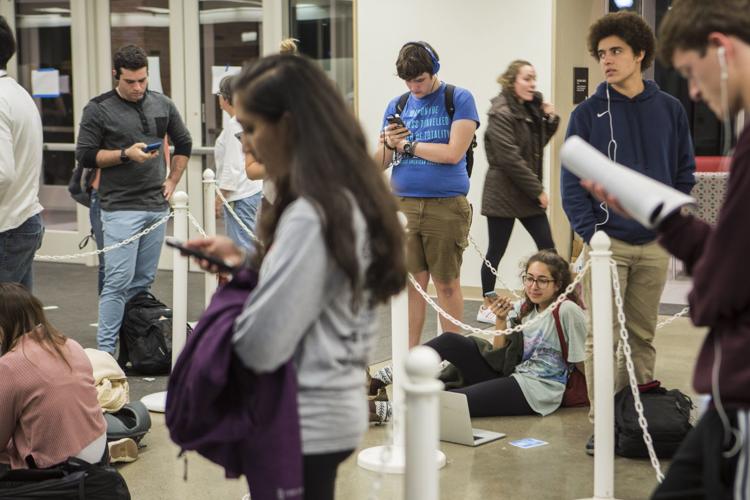 Supporters gather at election watch party for Missouri Attorney General and Republican U.S. Senate candidate Josh Hawley in Springfield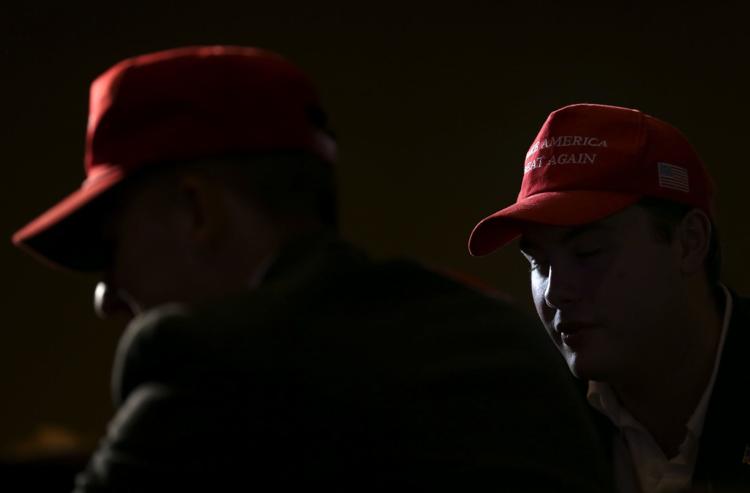 Midterm Elections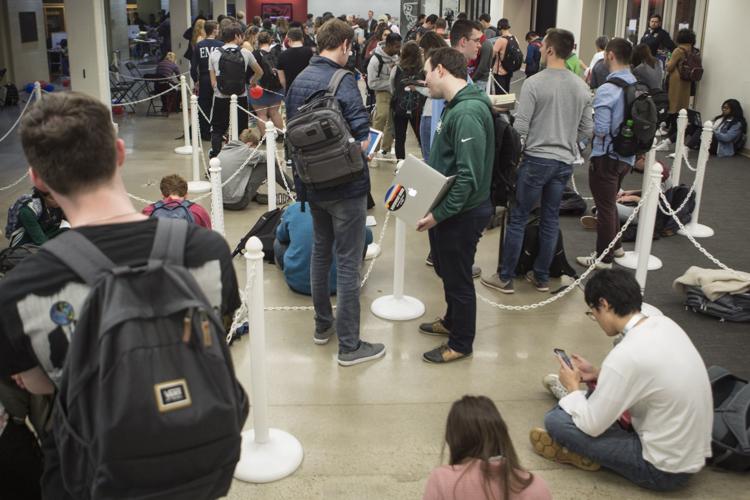 Midterm Elections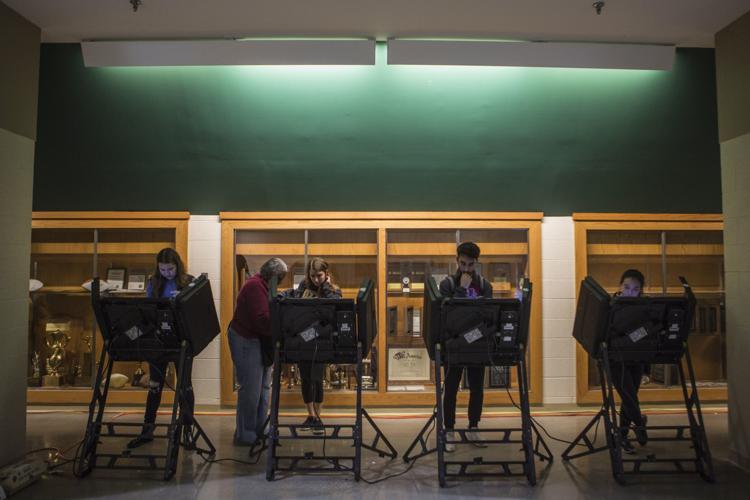 Midterm Elections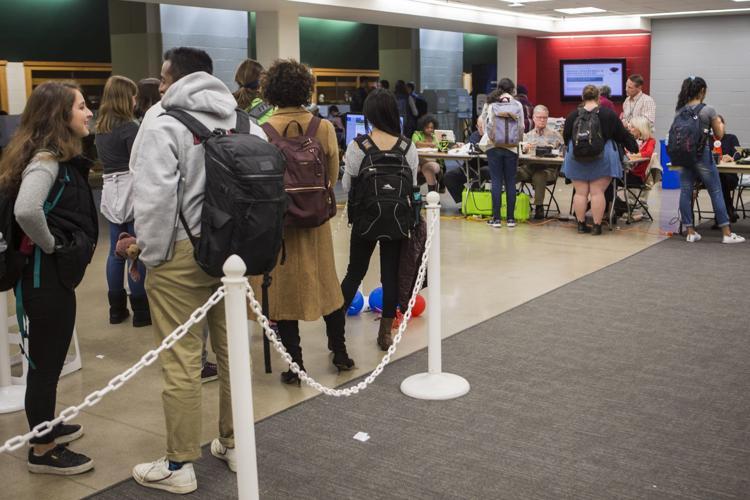 Midterm Elections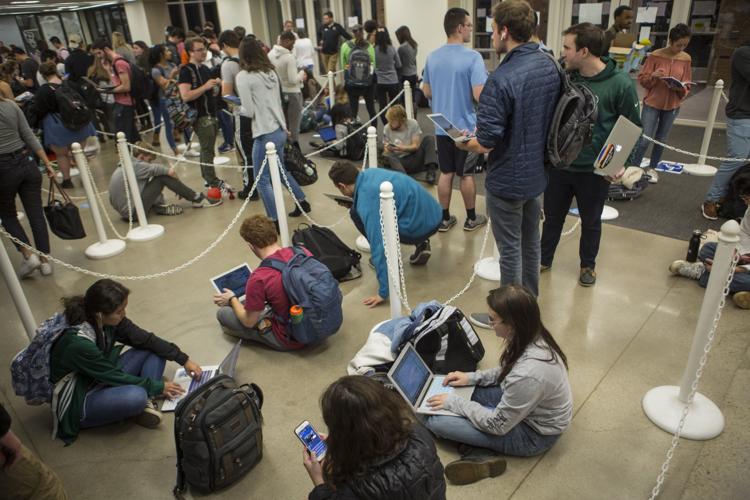 Supporters gather at election watch party for Missouri Attorney General and Republican U.S. Senate candidate Josh Hawley in Springfield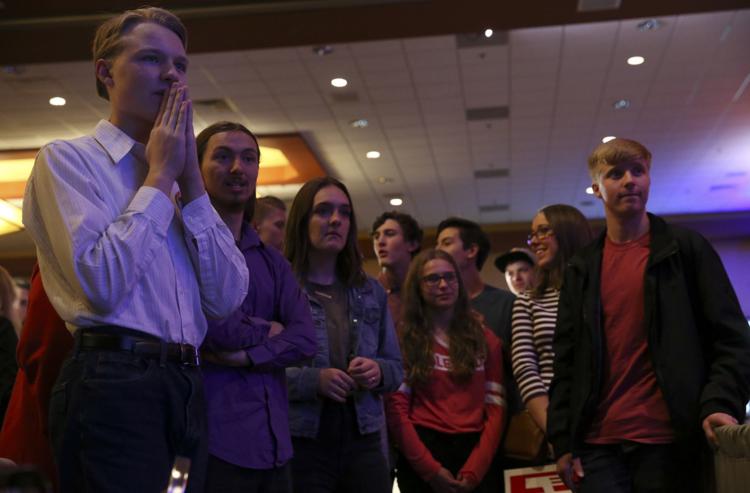 Midterm election voting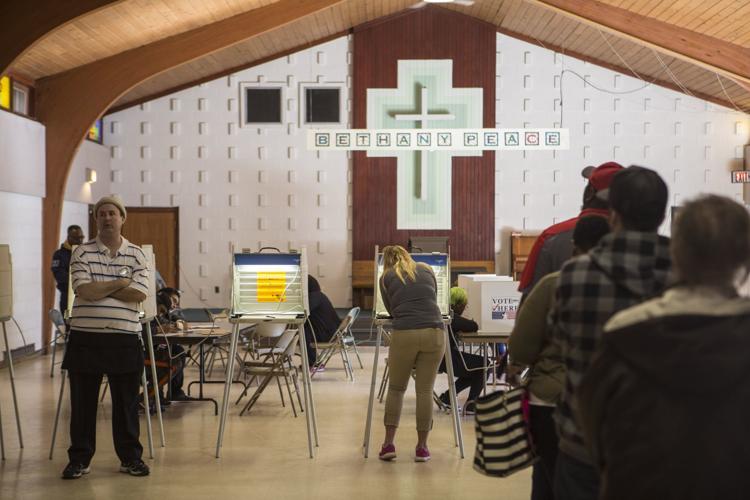 Midterm election voting
Midterm election voting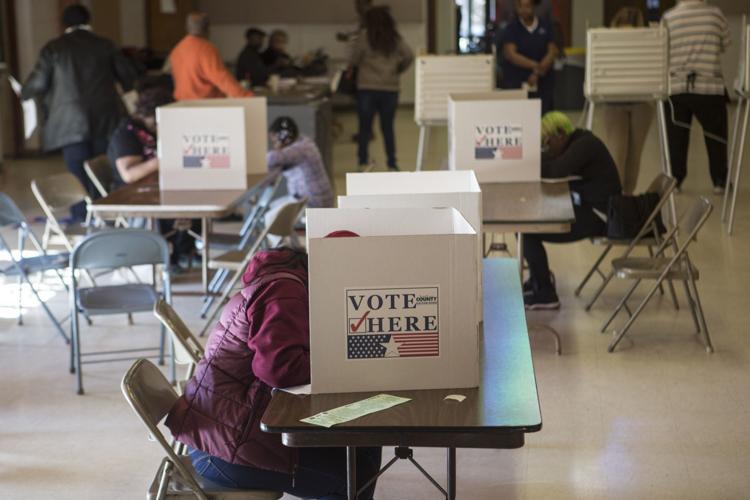 Midterm election voting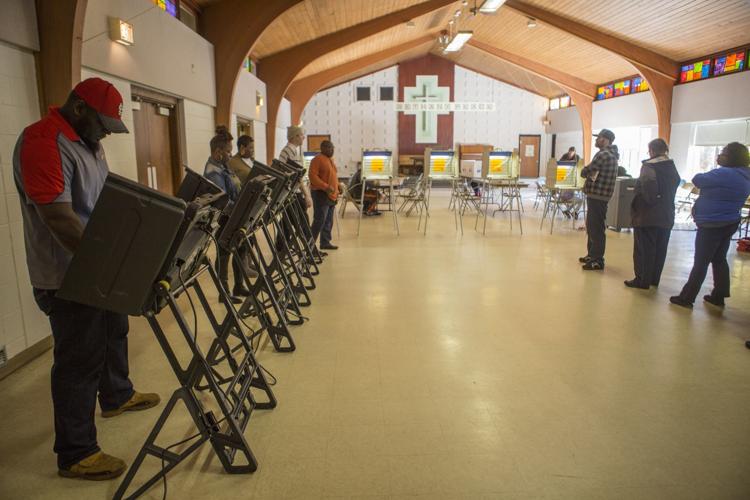 Midterm election voting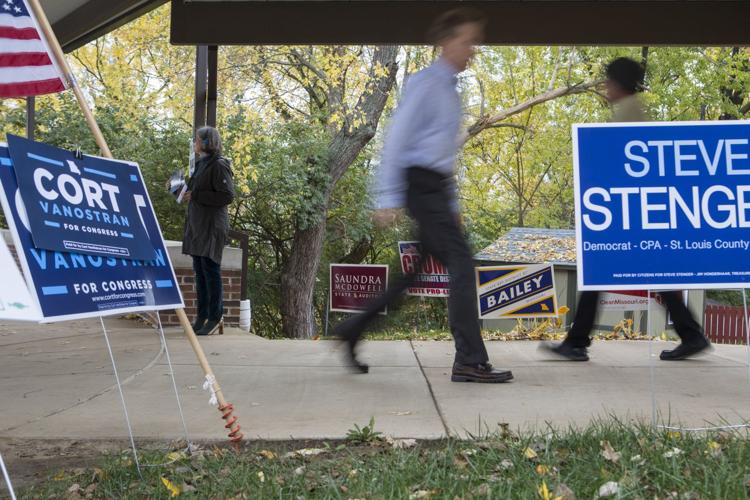 Midterm election voting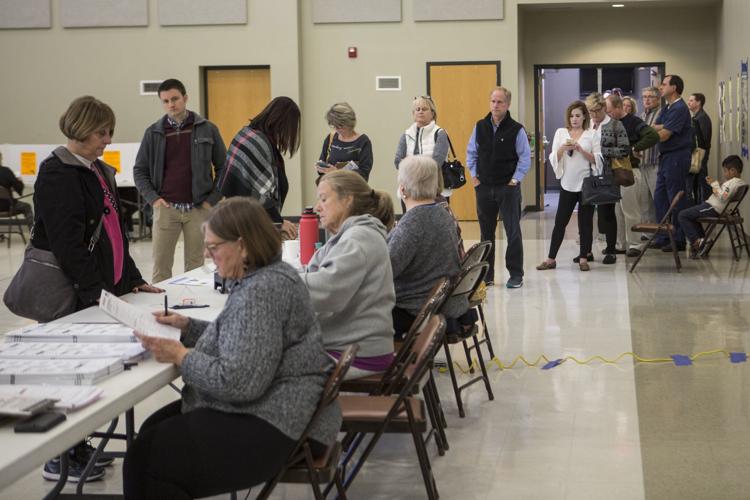 Election Day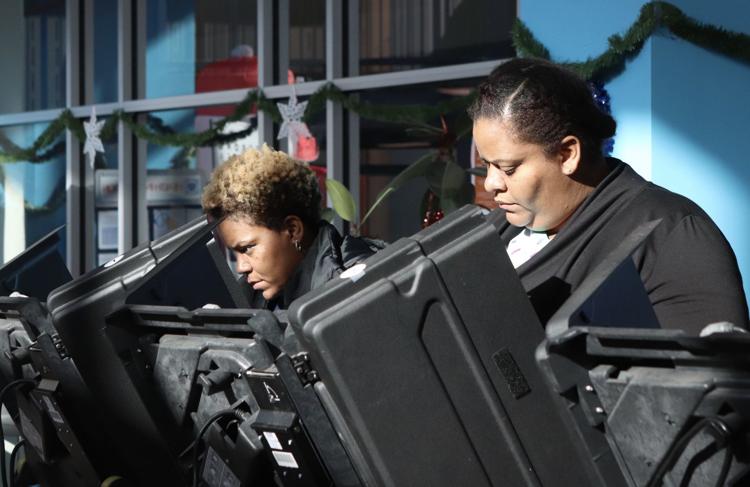 Voting in Clayton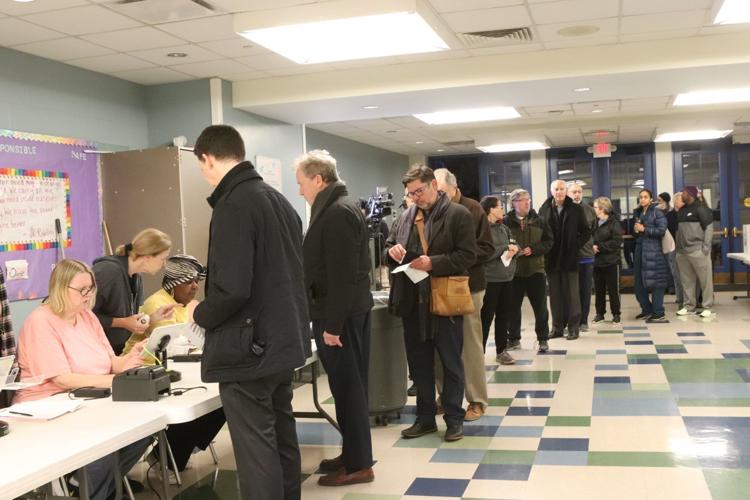 Midterm election voting in Belleville area
Midterm election voting in Belleville area
Midterm election voting in Belleville area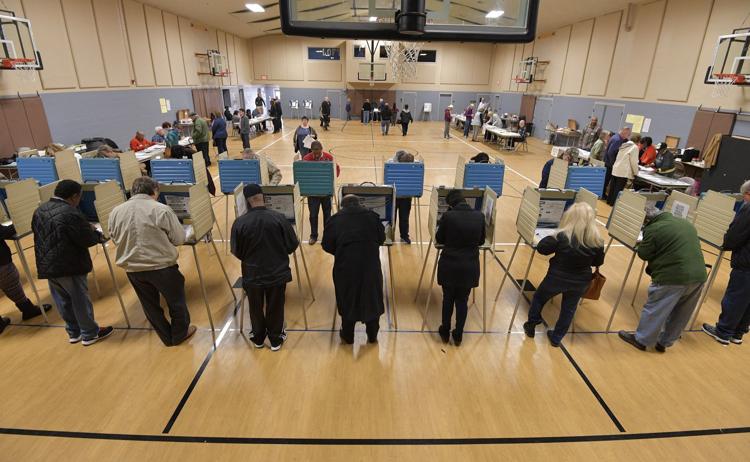 Midterm election voting in Belleville area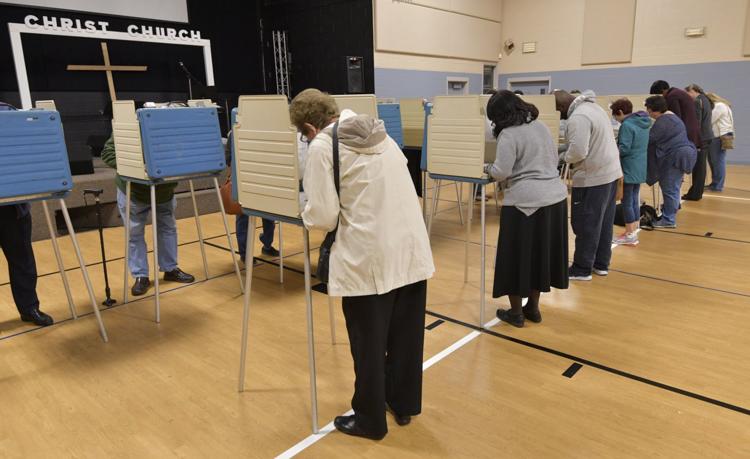 Midterm election voting in Belleville area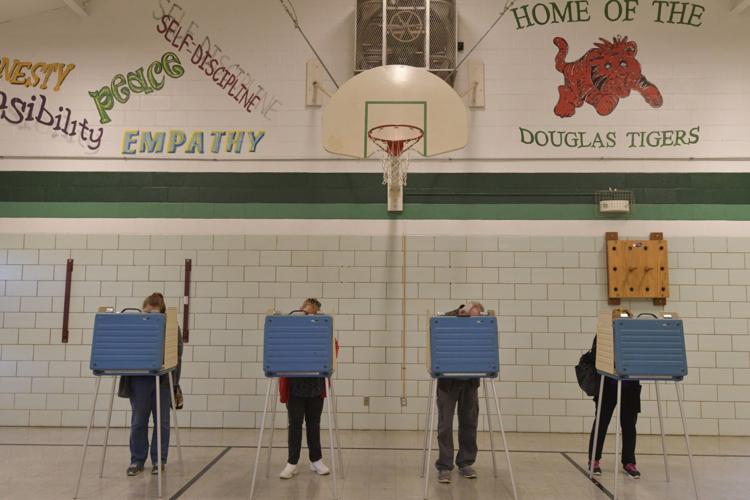 Midterm election voting in Belleville area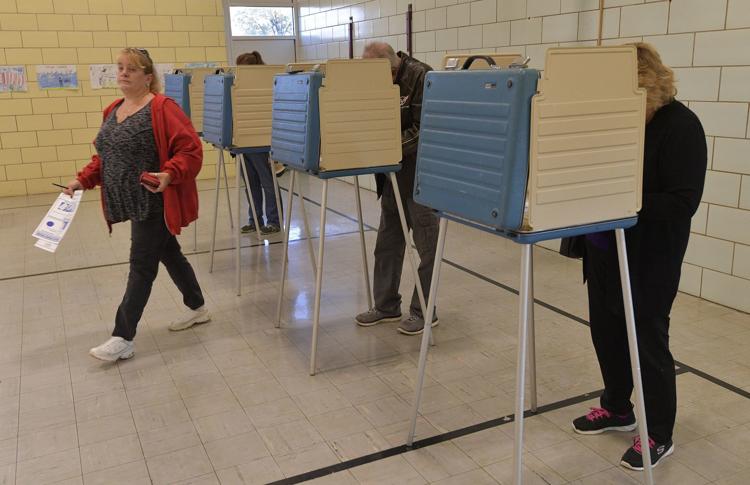 Voting in Clayton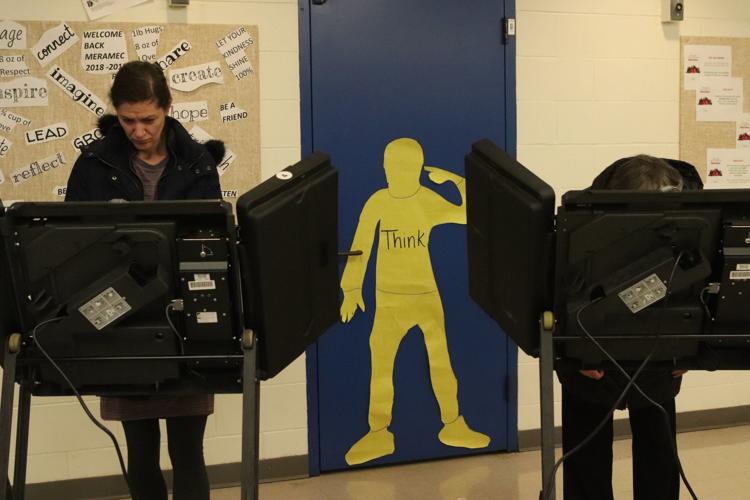 Midterm election voting in Belleville area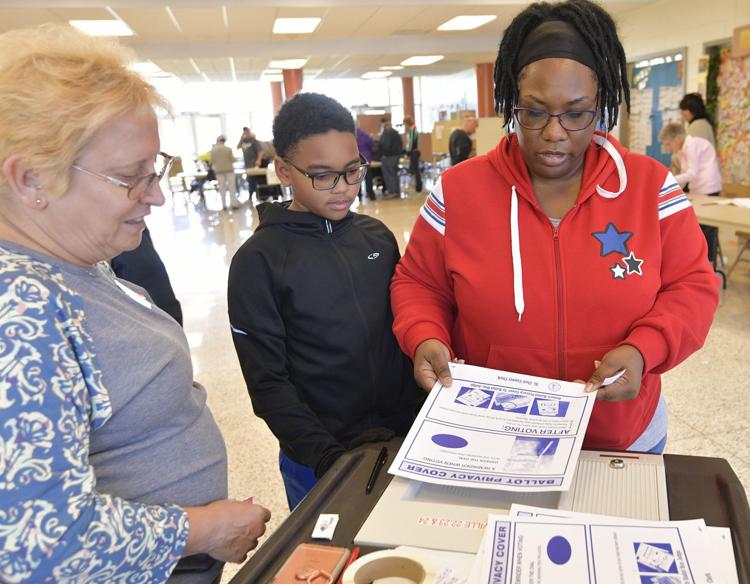 Midterm election voting in Belleville area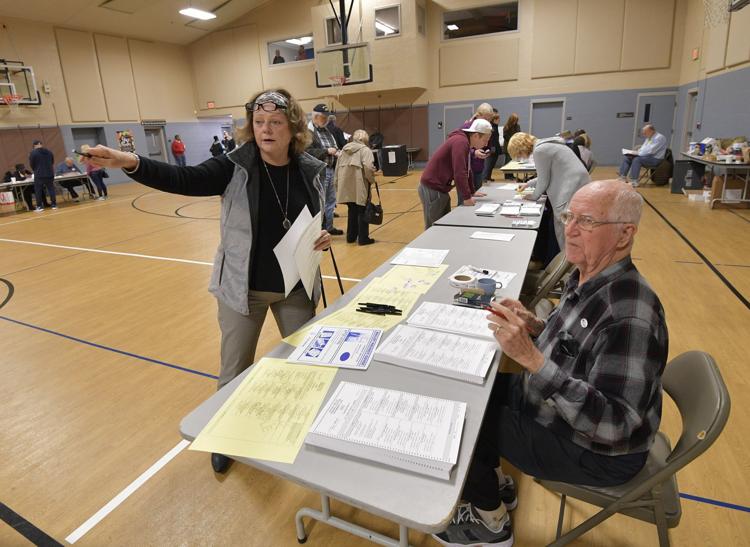 Midterm election voting in Belleville area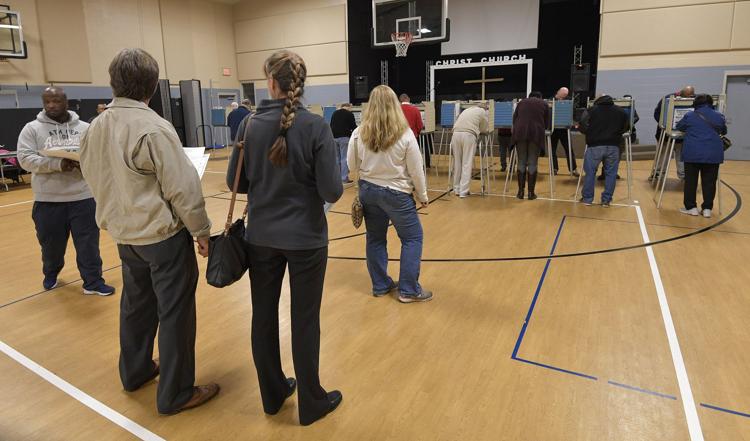 Election Day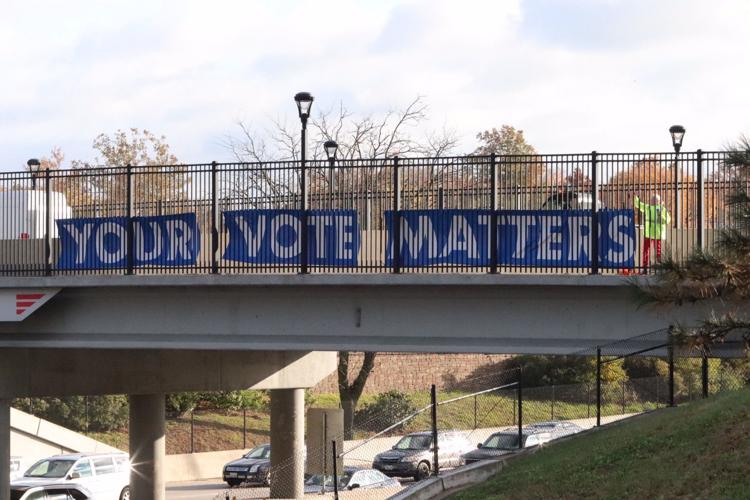 Voting in Clayton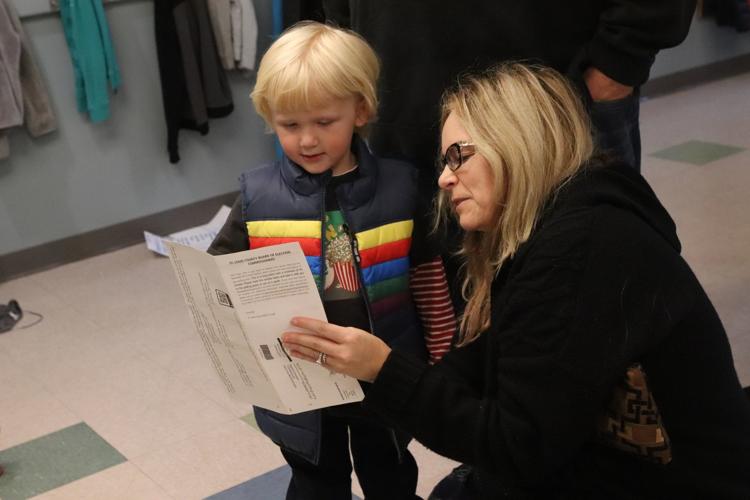 Voting in Clayton
Election Day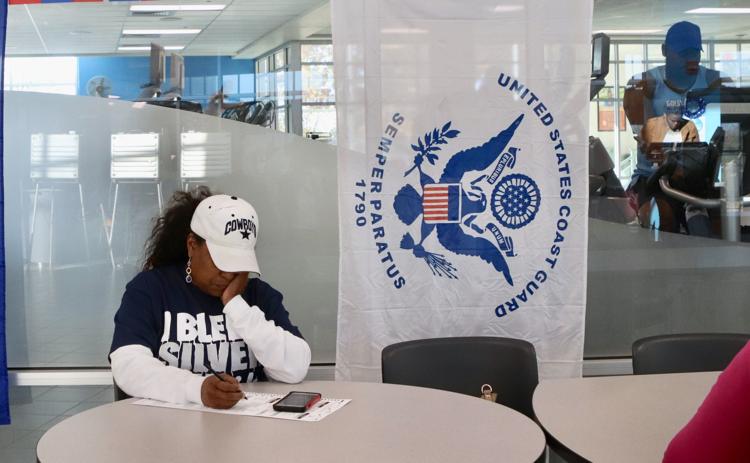 Election Day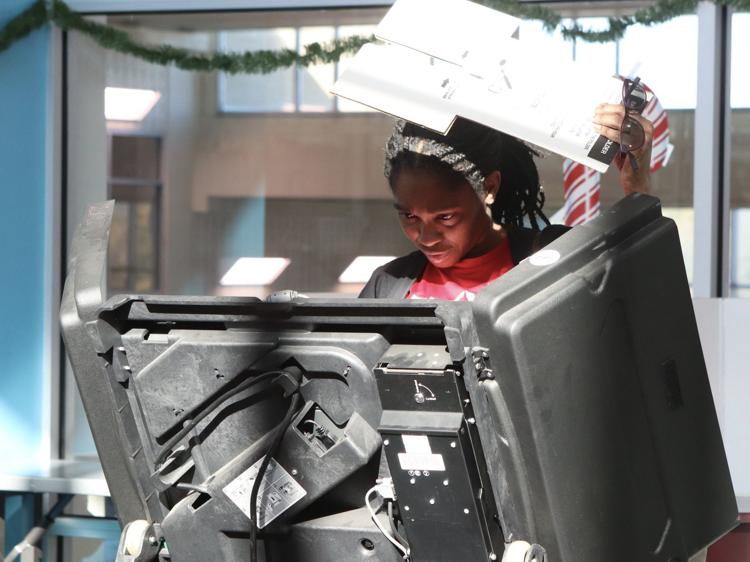 Election Day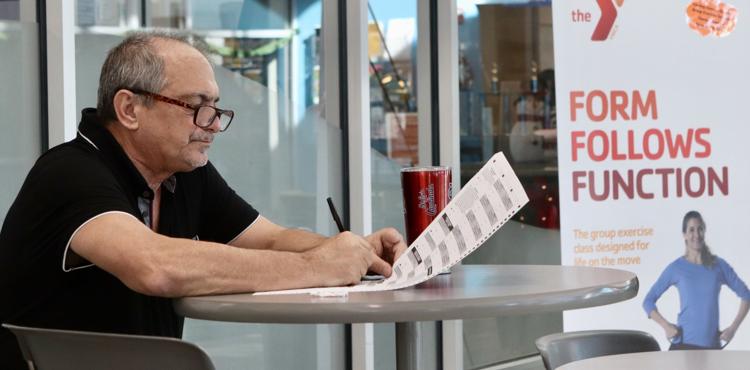 Voting in Clayton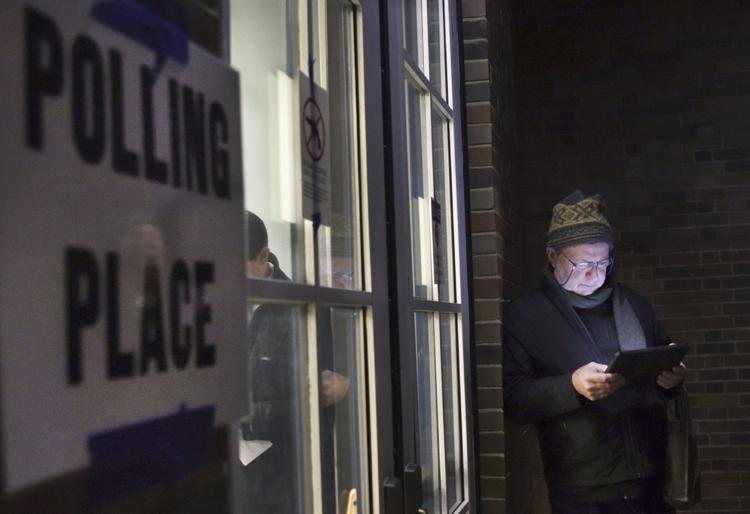 All eyes on election returns at watch party for U.S. Rep. Ann Wagner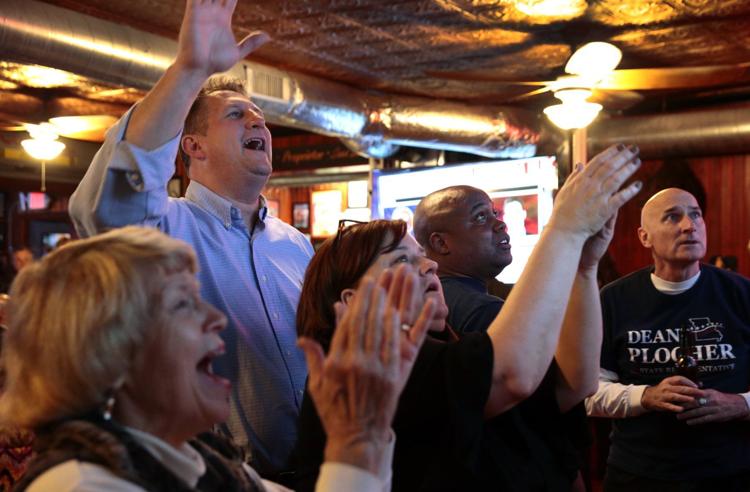 All eyes on election returns at watch party for U.S. Rep. Ann Wagner