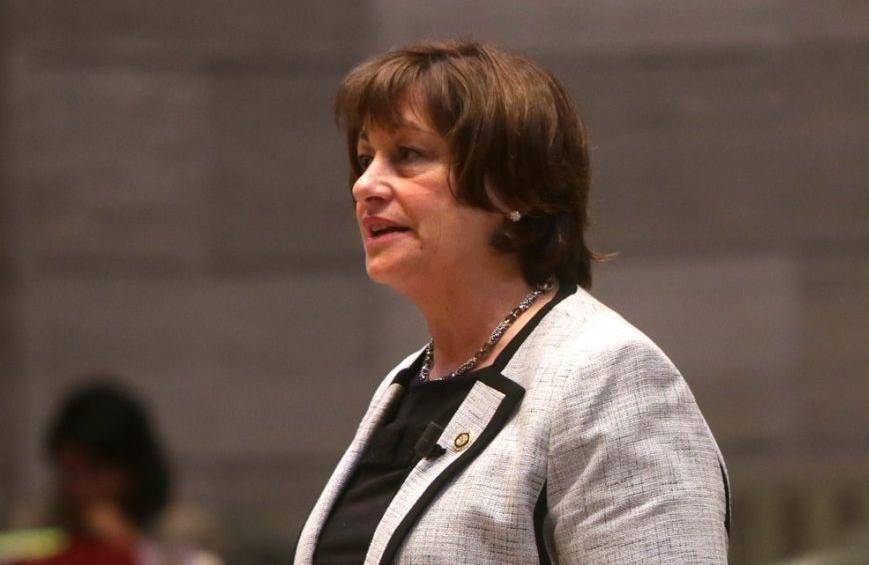 JEFFERSON CITY — It's official: Democratic state Sen. Jill Schupp is running for U.S. Congress next year against Republican U.S. Rep. Ann Wagner.
Schupp, of Creve Coeur, made the announcement Tuesday evening.
"People in suburban St. Louis have told me over and over that they want someone who is fighting and standing up for them," Schupp said, "and I am that person and that's why I'm running."
Wagner, of Ballwin, represents Missouri's 2nd Congressional District, which takes in parts of St. Louis, St. Charles and Jefferson counties.
Last year, Wagner defeated Democrat Cort VanOstran, 51% to 47% — or by about 15,000 votes out of 376,000 cast.
Schupp is one of few Missouri Democrats to win a high-profile race in the last several election cycles. In 2014, she narrowly defeated Republican Jay Ashcroft in the 24th Senate District, which had been held by a Republican. Ashcroft is now secretary of state.
She put together a menacing campaign fund in 2018, winning 61% of the vote against a Republican who didn't raise any money. Her district takes in a swath of St. Louis County, including some of the area's most affluent communities.
Before her election to the Missouri House in 2008, Schupp served on the Ladue School Board and the Creve Coeur City Council.
Wagner's campaign declined to comment, citing the August 2020 primary Schupp has to win in order to challenge Wagner in the November general election.