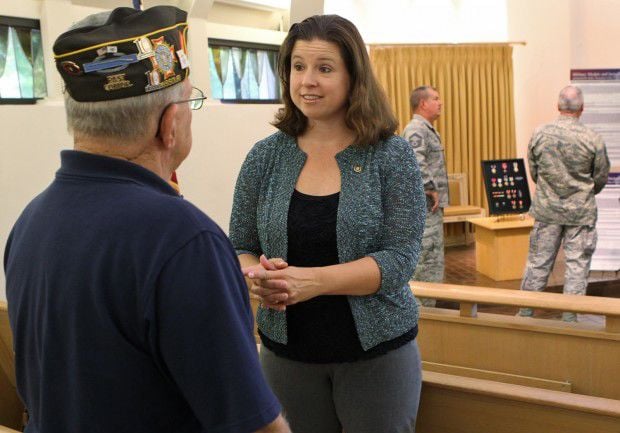 JEFFERSON CITY — A former state lawmaker says she will seek the Democratic nomination for state treasurer in the 2020 election.
Vicki Englund, who served in the Missouri House for four years, told the Post-Dispatch she will make a formal announcement within the next two weeks.
The post is currently held by former Rep. Scott Fitzpatrick, a Shell Knob Republican who was appointed to the statewide office as part of the shake-up of state government in the aftermath of the resignation of former Gov. Eric Greitens and the election of former Attorney General Josh Hawley to the U.S. Senate.
Englund represented House District 85 from 2009 to 2011 and District 94 from 2013 to 2015. She lost to the late Rep. Cloria Brown in 2016 by less than 400 votes.
Englund is a south St. Louis County native, a graduate of Lindbergh High School and of American University in Washington, D.C. She also served on the Lindbergh School Board.
In preparation for her bid, Englund terminated her relationship with the Ygrene Energy Fund, according to records filed with the Missouri Ethics Commission.
Records also show she has not reported raising any money for the race. Fitzpatrick, a former chairman of the powerful House budget committee, reported $175,800 in his campaign account in July.
Fitzpatrick is expected to formally announce his run for a four-year term in October.
No Democrats have announced for secretary of state or lieutenant governor, positions which are currently held by Republicans Jay Ashcroft and Mike Kehoe, respectively.